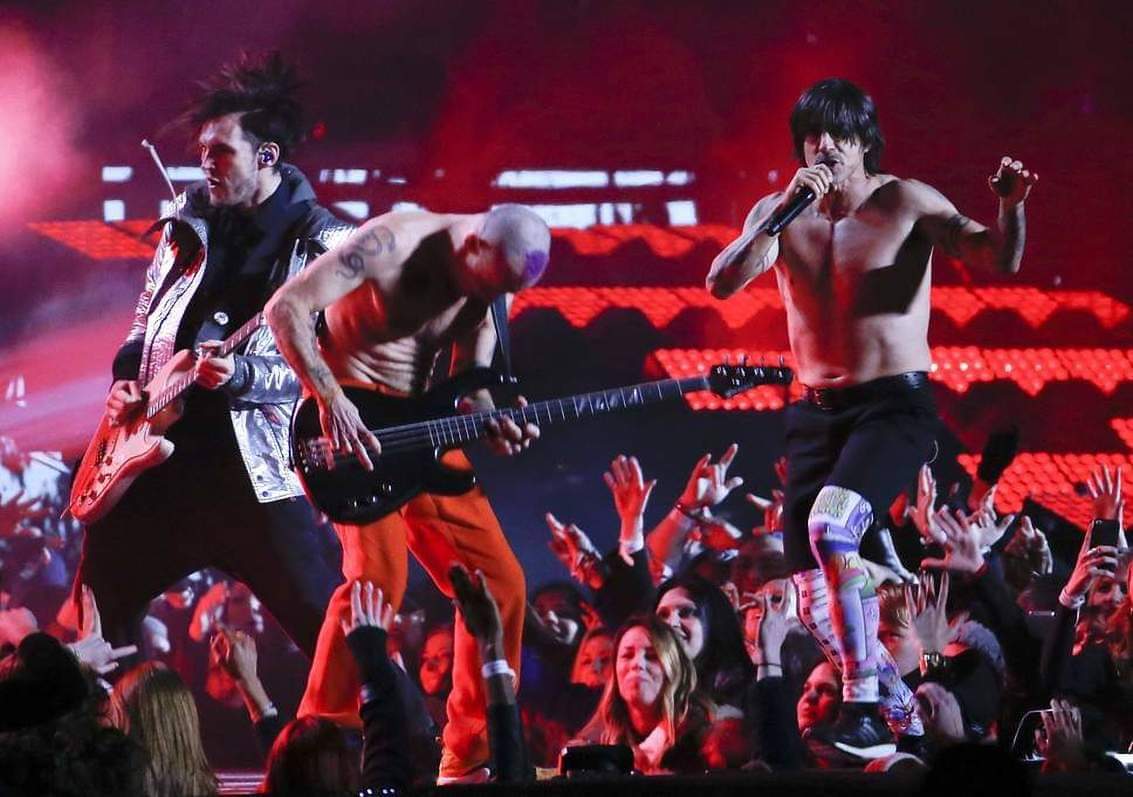 Legendary American funk rock band Red Hot Chili Peppers are set to perform in front of Egypt's Great Pyramids in Giza on March 15, with tickets going sale on January 18.
The show will mark the end of the two-year world tour for the band, which was prompted by the release of their eleventh album The Getaway.
https://www.instagram.com/p/Bss-hd-nWTD/?utm_source=ig_embed
The band joins a long list of iconic artists who also performed in front of the pyramids, one of the first being Frank Sinatra who performed in 1970, then Pink Floyd in 1971, French electronic artist Jean-Michel Jarre in 1990, followed by the metal band Scorpions in 2005, Shakira in 2007, and three shows in 2010 – with singers Mariah Carey, Andrea Bocelli and Kylie Minogue.
This is the second time the band  visits the African continent, previously performing a pair of 2013 gigs in Johannesburg and Cape Town, South Africa.
Red Hot Chili Peppers are one of the best-selling bands of all time with over 80 million records sold worldwide, winning six out of the sixteen Grammy awards nominations, and are the most successful band in alternative rock radio history, currently holding the records for most number-one singles
Fans can purchase tickets beginning 8AM local time at TicketsMarche.com.