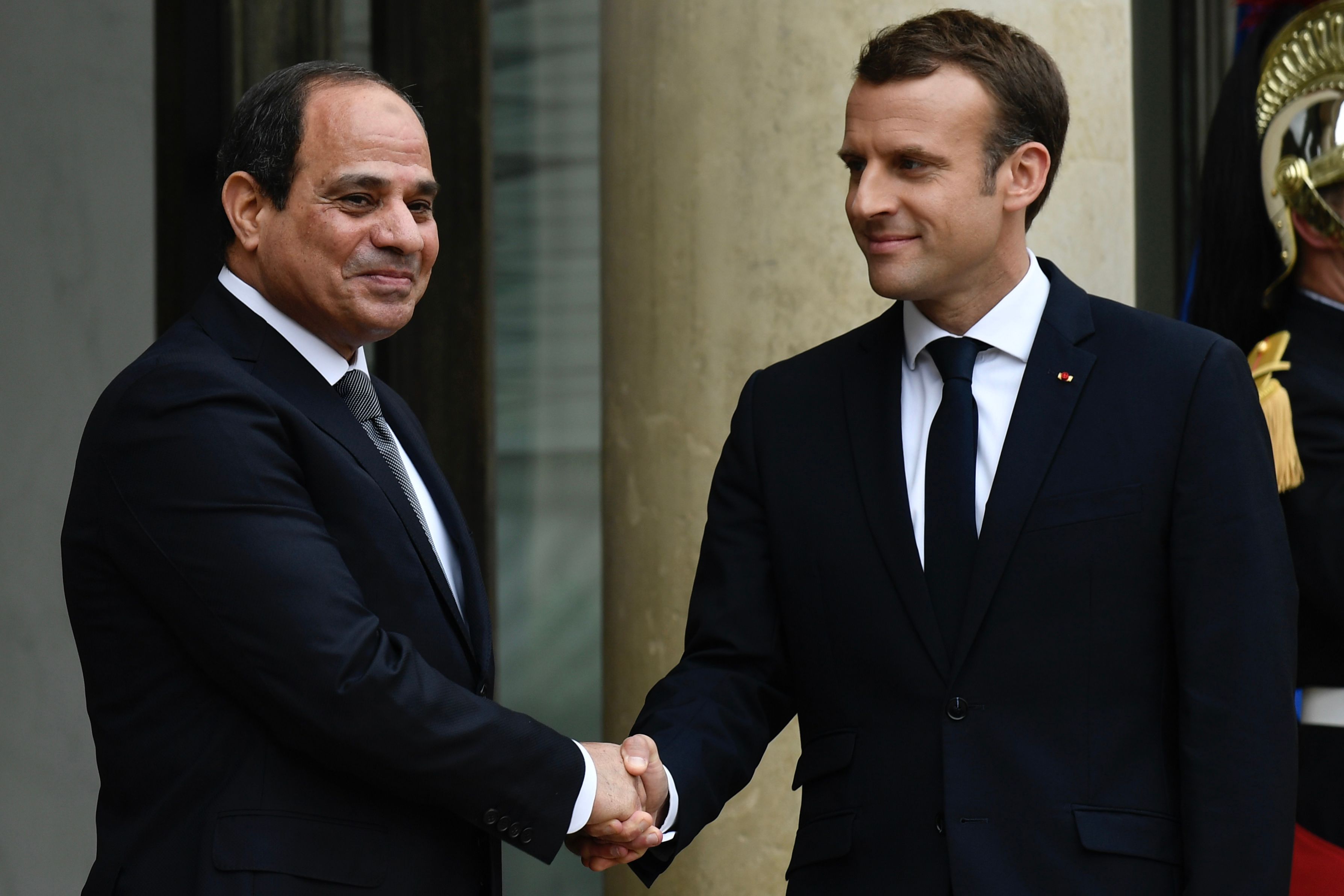 French President Emmanuel Macron made his first official visit to Egypt since he assumed office on Sunday.
Ahead of the visit, a presidential advisor in the Elysee told Reuters that there has been an 'evolution' in Macron's thinking, and that the French president will raise subjects of human rights to the Egyptian president.
"The president's approach in October 2017 was maybe a bit different … but time has passed," a presidential adviser said.
In October 2017, when the French president hosted President Abdel Fattah El Sisi in Paris, Emmanuel Macron said that it was not up to him to "lecture" Egypt on civil liberties.
"I believe in the sovereignty of states. So in the same way that I do not accept other leaders giving me lessons on how to govern my country, I don't lecture others," Macron reportedly said at a news conference.
Sisi also responded to journalists at the news conference on the question of human rights that his forces do not use torture, and that Egypt "must be wary of all the information published by rights organizations."
"When it comes to human rights, we're not evading an answer but I hope that we understand it in its true context of a country in Egypt's situation. We are not in Europe, with its intellectual, cultural, civilization and human advancement. We're in a different region," the president said.
However, it is unclear as to how Macron will be able to secure a balance between prioritizing regional stability and raising rights concerns, as the latter may affect the progress of the other.
Macron's talks with Sisi are expected to range from reinforcing economic cooperation, to the Israeli-Palestinian conflict, to Libya and Syria.
Egypt's Ambassador in Paris Ehab Badawi said in French newspaper Le Figaro that the two countries are cooperating closely as they face the same challenges and visions, such as the war on terrorism and achieving peace and security in the African continent during Egypt's presidency of the African Union.
---
Subscribe to our newsletter
---