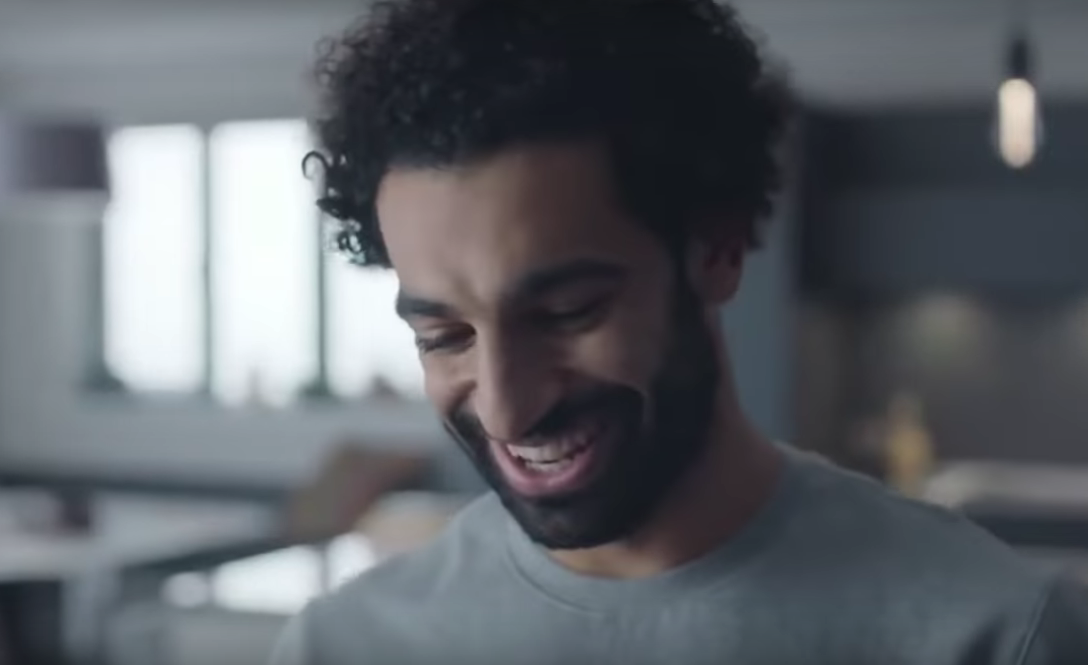 After stirring confusion amongst his fans on social media, widely beloved Egyptian football player Mohamed Salah (Mo Salah) revealed a new campaign in collaboration with international logistics service provider DHL Express, touching upon the importance of getting connected in the real world.
The footballer went on hiatus on all social media platforms as the new year began. Nearly three weeks later, he tweeted "2019 Resolutions: Get in touch, for real," which left many fans puzzled. Now, the fans know exactly what Salah was doing.
In a three minute video, Salah compares social media interactions against real life connections. He decided to leave social media and get in touch with fans in the real world. The star has millions of fans and supporters across the world, many who idolize and look up to him.
"Social media is great, but when you touch something for real, it's a different feeling. It's a real connection," Salah narrated.
"You connect with it physically and emotionally. It's not just another photo that disappears into a cloud."
Four fans created artwork dedicated to Salah, a person who they strongly admire.
"I sent him a photo of my art through social media, but he never saw it," Mohamed Ateya said.
Nourine Hammad tried to send him her masterpiece through social media as well, but it did not work. She went as far as to reach out to brands that Salah was signed with, but that got her nowhere.
"I wish I could give it to him personally so he could hold it with his hands," Mansour Falata hoped.
With the overwhelming number of tweets, comments and posts Salah receives on the daily, it is difficult for him to get in touch with each one personally to appreciate their efforts and hard work.
After he went on a social media blackout, fans were looking for other ways to get in touch with him and showcase their love and support. The four fans sent four different artworks to Salah through DHL Express, which granted them the opportunity to personally connect with him.
The video documented Salah's astonished reaction upon unboxing the packaged art. "Realizing the amount of effort these people went through just to send it to me, the least I can do is send them something in return that I hope they like."
Speaking about DHL – the human network – Celebrating 50 years in international markets, Nour Suliman, CEO of DHL Express MENA, said "with this partnership we aim to inspire people to build stronger human connections. DHL's strength lies in our network that connects people; it is through this network that we grow with quality."
Mohamed Salah has the ability to bring people together no matter where they are. They bond through their love of the game and the player that represents it. This is the message DHL aims to spread: by taking a moment in today's technology-led world to reach out to one another, we unequivocally improve our lives.
With over 350,000 employees around the world, DHL Express allows people to connect with the ones they love through its wide human network. The campaign highlights how DHL Express helps connect people together, even people who may seem impossible to reach, emphasizing the value of real life connections.
---
Subscribe to our newsletter
---