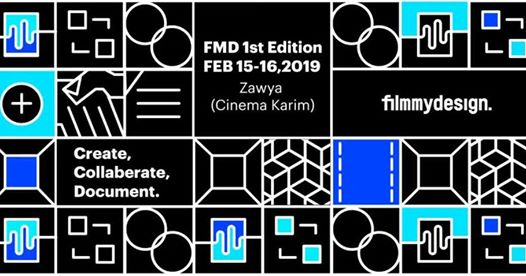 Film My Design (FMD) is launching its first annual edition of the design-film festival on the 15th and 16th of February.
The festival will include a program of talks and panel discussions at Zawya Cinema, located in Cinema Karim Downtown Cairo, this weekend.
Film My Design aims to establish a creative community of talented Egyptian designers and filmmakers who collaborate to produce a unique genre of design-film documentaries.
These films document the process of each designer as they work their way through concept and production.
FMD's main objective is to cross-pollinate design with the art of filmography, creating a uniquely innovative way of expanding society's exposure to the local design community.
Additionally, FMD is dedicated to building an archive of design-film documentaries that capture the evolution and development of both creative fields in Egypt.
Aiming to inaugurate a long-term, prominent design-film festival in Egypt and the MENA region, the event will screen a series of five locally produced design-film documentaries.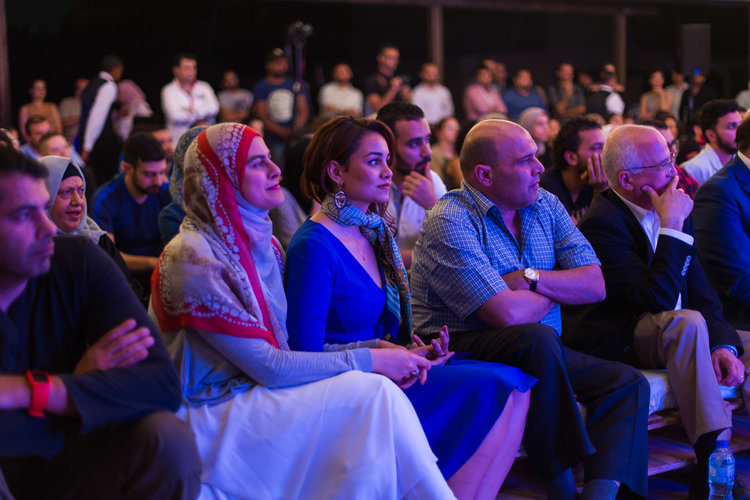 "FMD introduces a new means of self-expression for the filmmakers and a different outlet for the designers to tell their stories," said co-founder Farah El Rafei.
In addition to a series of four exclusive international documentaries in a partnership with Milano Design Film Festival, FMD co-founder Israa Mahmoud Ibrahim explains the importance of FMD's partnership with other film festivals, saying that "This supports "FMD's aim to promote a cross-cultural dialogue with prominent and well-established design communities across the globe."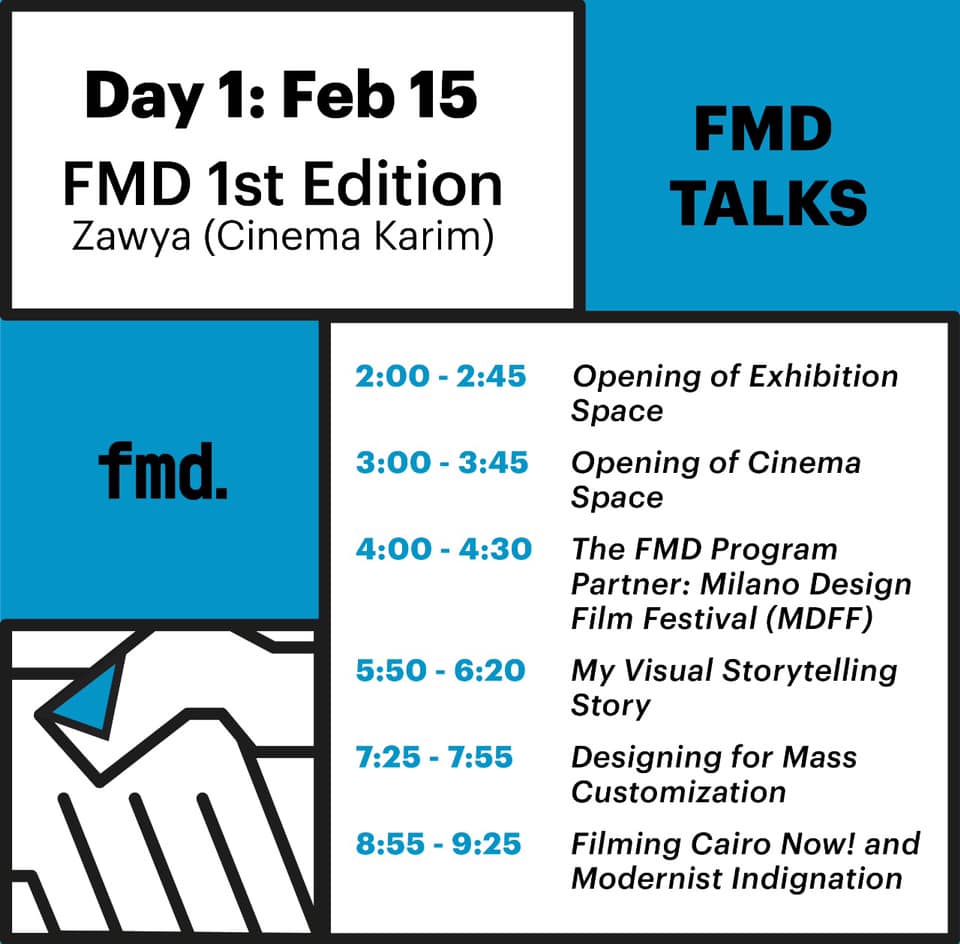 To continue the conversations and key topics tackled in the film screenings, FMD is curating a series of nine talks and panel discussions that revolve around Egypt's design and film scenes.
FMD will invite some of Egypt's prominent designers and filmmakers that have unique stories to tell such as Mustafa Sharara and Omar Heraiz (founders of Excuse My Content), Ahmed Hefnawy, Nelly El Sharkawy and Omar Abdel Latif the creative minds behind Cairopolitan, in addition to Upfuse founder Yara Yassin and Doodle Factory co-founder Farah El Masry.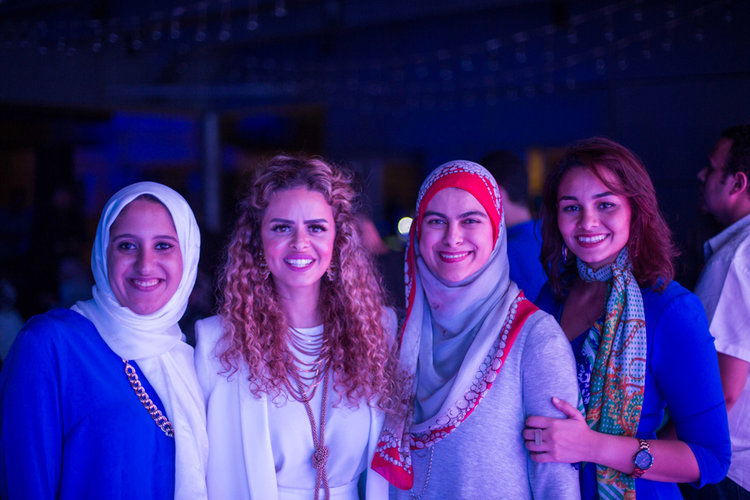 "Through our talks and panel discussions, we not only want to explore Egypt's design and film landscapes, but also discuss how our country influences Egyptian designers and filmmakers and their works, and how their works have been affected by the Egyptian political, economic, social, and architectural setting," explains FMD co-founder Nada Ahmed Salem.
Film My Design is the only Egypt platform of its kind for Egyptian designers and filmmakers. It was founded in 2018 by Israa Mahmoud Ibrahim, Farah El Rafei and Nada Ahmed Salem; the latter are set on promoting Egypt's rich design and film communities. Having graduated from the American University of Sharjah with a design background, they became active in the UAE and Italian design scenes within the fields of Exhibition Management, Interior and Product Design.