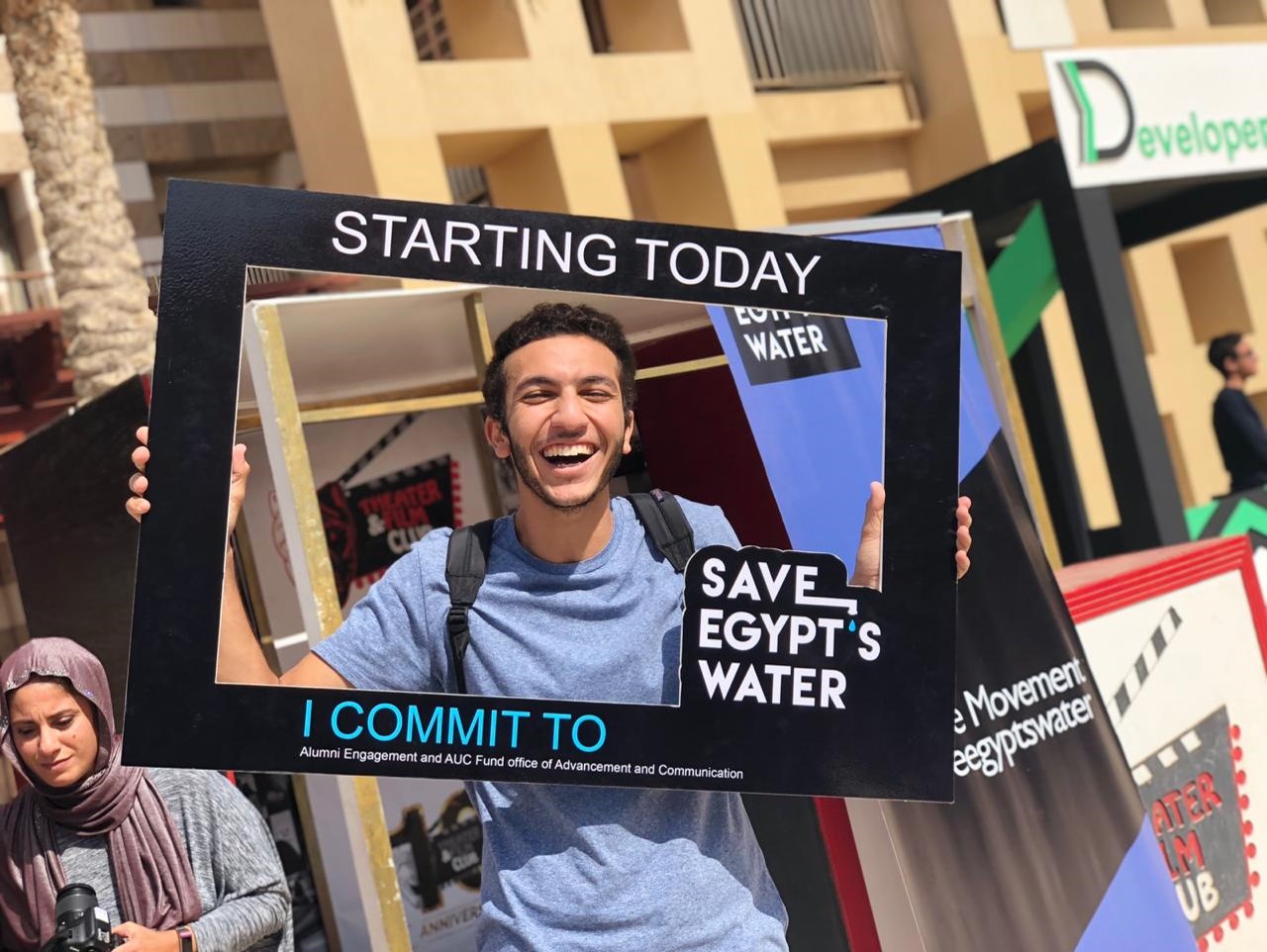 In collaboration with "Save Egypt's Water", Cairo Runners are hosting a run on February 22 with the aim of increasing awareness about water scarcity in Egypt making it a great opportunity for running aficionados to secure a morning work all while learn more about this topic.
Water scarcity is a global issue that is taking the world by storm regardless of continent, social standards, or people.
Water, the most valuable resource Earth has to offer, is becoming very scarce to the extent that people are predicting water wars to begin in the near future and Egypt is not immune to this catastrophe.
In 2018, Cape Town, the capital of South Africa, officially declared that it was hitting day zero, meaning that the taps in the city are running dry and people are queuing for water. This lead to the implementation of severe measures in order to provide as many people as possible access to fresh water.
The BBC reported that Egypt is not that far off behind South Africa ranking fourth on the list of 11 countries that will hit day zero soon. The U.N. expects Egypt to be in a state of absolute water scarcity by 2025. This is just over five years from today.
A new initiative founded in 2018, "Save Egypt's Water" (#SaveEgyptsWater), mainly focuses on raising awareness on the impending risks of a severe water crisis amongst the Egyptian community as well as the utmost importance of saving water.
"Save Egypt's Water" aims to educate the masses on simple ways to reduce water consumption through several channels.
Founder Islam Elkelesh shares that they visit private schools across Cairo to teach young children how to conserve water through a series of lectures, games and giveaways.
"It is important that the youth understand how to save water, because once this practice is embedded within them as children, it becomes a habit," he adds.
As such, Save Egypt's Water shares main tips for every day citizens to improve water consumption in the country.
1.Turn the tap off while brushing your teeth/ washing the dishes
Around six liters of water are wasted each minute you leave the tap open. This is equivalent to four large water bottles.
2. Take shorter showers
Nothing beats the feeling of water running down your body after a long tiring day at work or under the sun. Although we all look forward to long showers and baths, it is a guilty pleasure given the huge amount of water that is wasted.
In South Africa, there is a quota on the amount of water a person is allowed to consume. Hotels have an electronic system that automatically cuts off the shower water after three minutes to avoid overconsumption.
3. Spread awareness by guiding others
It is the responsibility of each and every person to monitor the water consumption of those around them, as well as raise awareness to the side effects of excessive consumption.
The internet gives us access to a plethora of resources that helps us understand the risks of water scarcity. It is important to have this discussion with those around you, from friends to strangers, to help them understand how this issue will personally affect them too.
One can politely advise the houseguard to not splash water over the streets, or the gardener to not overwater the plants and gardens. A running hose can waste on average 25 liters per minute.
4. Participate in awareness campaigns
By taking part in awareness events such as the Cairo Runner's run, you are able to not only learn more about water scarcity in Egypt, but also influence those around you to become a part of this movement as well.
"Save Egypt's Water" are very active on social media and by following them on Facebook and Instagram, you will be up-to-date with tips that help you save water and be a part of the change, because together we can #saveegyptswater.
Additional reporting was done by Egyptian Streets Staff
---
Subscribe to our newsletter
---