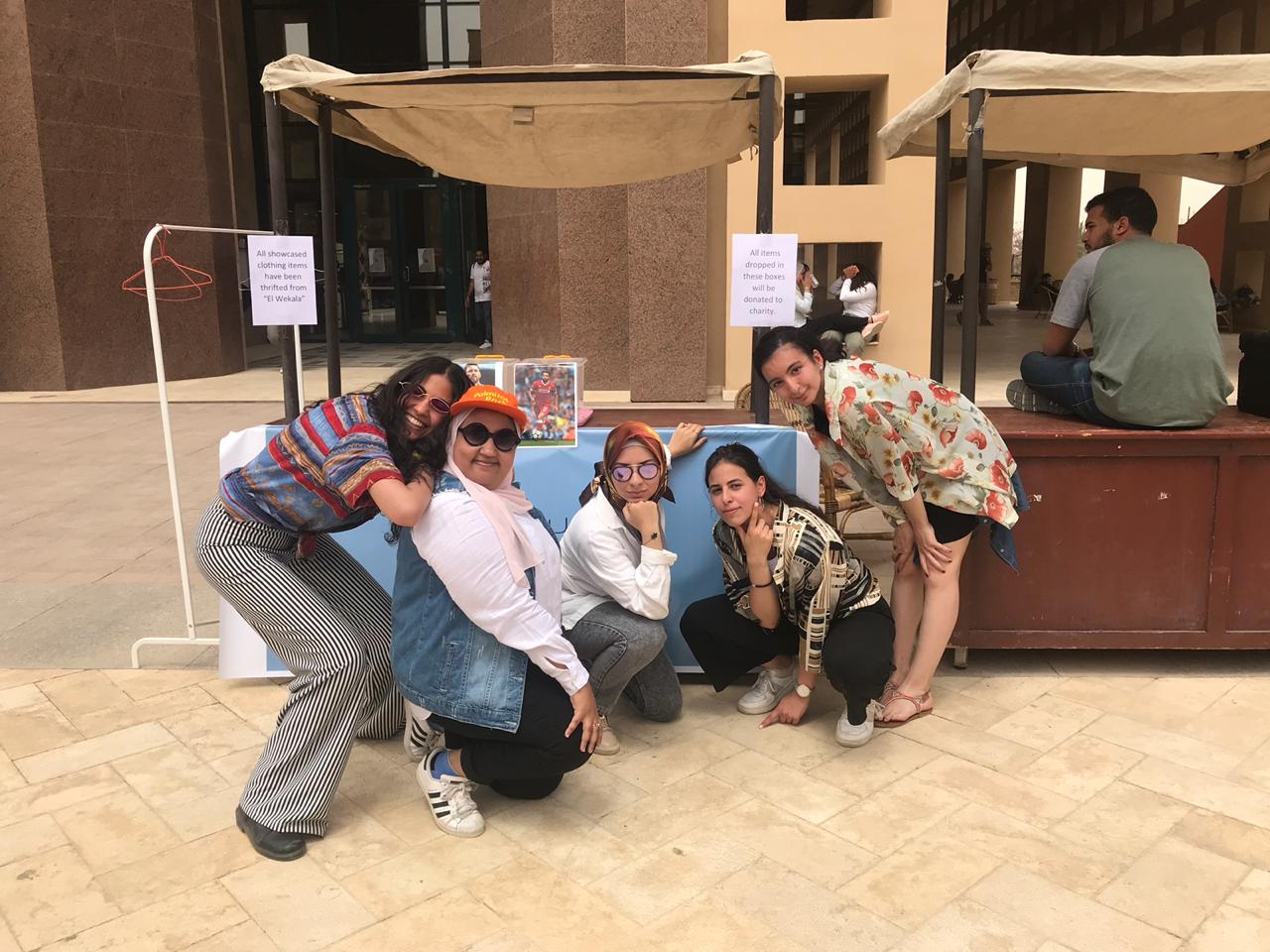 A group of five undergraduate students studying Communications and Media Arts at the American University in Cairo (AUC) launched a social media campaign called 'B-Basata' to shed light on Egypt's hoarding culture and overconsumption.
The idea dawned upon the quintet, Nour ElBastawisy, Nada Mohamed, Engy Mohamed, Thilleli Ghezzaz and Reem Hassan, when they were assigned to tackle a social problem in Egypt for their graduation project campaign. While discussing the difficulties and expenses that go into marriage, the prevalence of overconsumption in the Egyptian society in all aspects of life was brought up.
Egyptians are notorious for overconsumption. Many families store their plastic bags for future use, throw away excess food, hoard clothes that are old or no longer fit, and several other possessions that they do not really need.
"Sadly, in Egypt, overconsumption became a culture with the mentality of the more the merrier especially when it comes to food," El Bastawisy adds. This becomes a problem especially when it is material that harms the environment such as plastic.
At the same time, many Egyptian families who was to declutter are often unsure of where and how to dispose of old wastes products and possessions.
View this post on Instagram

'B-Basata' promotes a minimalist lifestyle. Minimalism usually entails getting rid of excess and unnecessary possessions. This lifestyle reduces overconsumption and waste.
"When we started doing research, we realized that this is a big problem that needs to be tackles," founder Nour El Bastawisy begins, "Overconsumption has several environmental and economic repercussions."
The campaign started by educating people about the disadvantages of overconsumption. In Egypt, around 66 percent of valid dairy-products are disposed based on how fresh they are rather than their actual expiration date, while 30 percent of food cooked for celebrations goes to waste.
"We called for people to start decluttering their rooms and home to get ride of everything they do not need. We started by doing it ourselves [the five founders], we decluttered our rooms. We discovered that we have a lot of things that we don't need," she continues.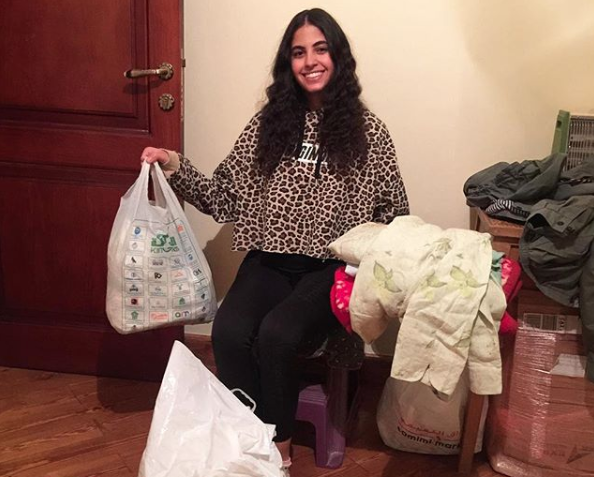 Even though 'B-Basata' does not have a specific channel where it can dispose of waste products, it advices people to give their things away to either charity or friends. The campaign is also trying to introduce the culture of selling used items in spaces like thrift shops where they can monetize their unneeded possessions.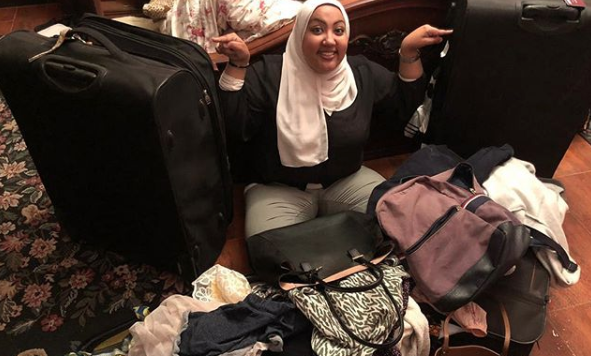 To popularize thrift shopping and buying used clothes, 'B-Basata' started by speaking to Youtuber and fashion designer Bassant Maximus who advocates thrift shopping through her Youtube channel 'Beltafseel'. Bassant buys most of her clothes second-hand from 'Wekalat El Balah' market in Cairo, a market that infamous for its "one of a kind vintage" finds, with many followers who love her unique style. By buying and styling used clothes, Bassant breaks the taboo associated with purchasing second hand clothes.
View this post on Instagram

Through an on-ground activation event at AUC, -'B-Basata' recreated what Bassant does by buying vintage pieces from 'Wekalat El Balah' and allowing people to try them on and style them accordingly. They also plan to reveal a list of several eco-friendly clothing outlets in Egypt on their social media page to help those interested in thrift shopping.
To encourage the habit of decluttering, 'B-Basata' also asked participants to vote for their favorite footballer, Mohamed Salah or Lionel Messi, by giving away something that is in their bags that they do not need.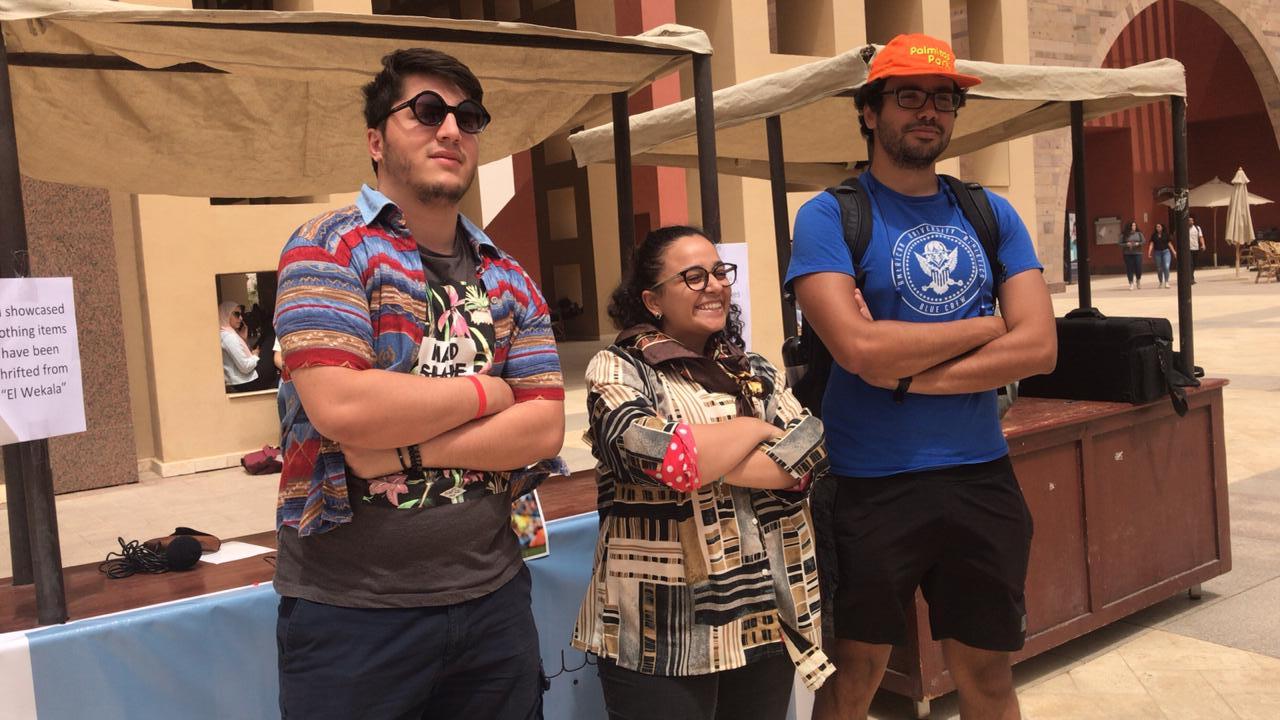 "People gave us pens, papers, small mirrors. Mostly things that cannot be technically re-used, but it was about the idea of decluttering in general and highlighting how we do in fact carry things around that we do not need," El Bastawisy explains.
Over the past year, several local initiatives have been made to raise awareness to overconsumption and its effects on the environment. A new initiative founded in 2018, "Save Egypt's Water" (#SaveEgyptsWater), focuses on raising awareness on the impending risks of a severe water crisis amongst the Egyptian community caused by overconsumption as well as the utmost importance of saving water.
Egyptian start up Bekia allows Egyptians the chance to exchange their waste such as paper, wood, plastic, metals, used cooking oil, clothes or any solid wastes for basic food utilizes at home.
Environmental awareness is becoming more popular too. Efforts by several parties have been made to decrease the pollution in country.
Non-profit organization Bassita in collaboration with Greenish also launched a campaign 'VeryNile' to help clean up the Nile River and the shores along the river in hopes that it becomes a cleaner source for water and a step towards a sustainable ecosystem. The initiative hosts monthly events gathering volunteers to help clean the river.
In February, Egypt's Ministry of Environment is organizing a clean-up campaign in the South Sinai governorate to raise awareness about the importance of protecting nature reserves in Egypt.
---
Subscribe to our newsletter
---