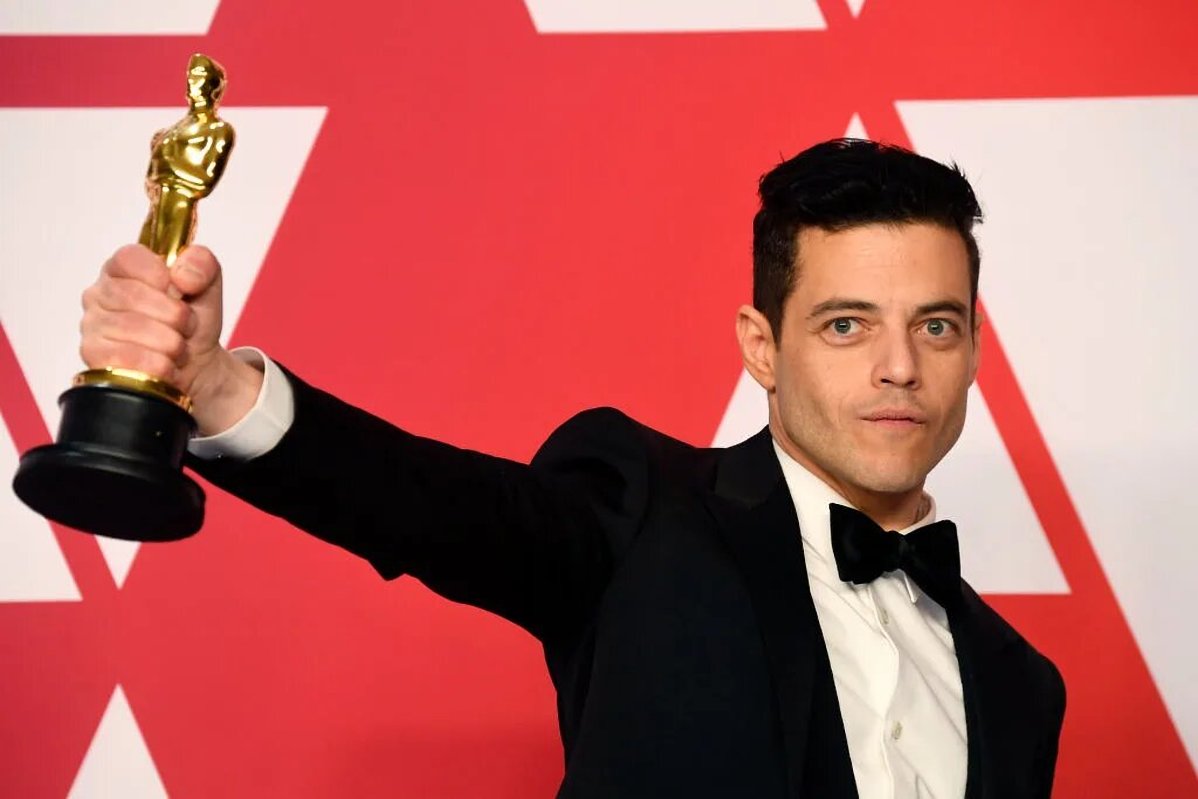 After scooping up the Best Actor award at the 2019 Academy Awards for his critically-acclaimed portrayal of Queen frontman Freddie Mercury in Bohemian Rhapsody, Egyptian-American actor Rami Malek went backstage to speak to press, in which he showed off his Arabic speaking skills and gave advice to young Arab talents.
"I read that you grew up loving Umm Kalthoum and Omar Sharif, and there's plenty of Arab young talents growing up now loving Rami Malek. If it's not too much to ask, what would you say to these guys or ladies, in Arabic if possible?" a reporter asked him.
"Well, I will begin by saying ahlan wasahlan, forsa saeeda we menawar" Malek replied.
He then went on to say how he never completely proud of his identity, and always felt as an 'outsider', before he started to learn more about the 'magic' and 'pure art' coming from the Middle East.
"When I grew up as a kid, part of me felt like I needed to shed some of that. I didn't feel like I fit in, I definitely felt like the outsider."
"As I got older I realized just how beautiful my heritage and my tradition is," he shared. "The wealth of culture, magic, music, film, and just pure art that comes out of the Middle East."
"I am so privileged to represent it, and to anyone from there, we all got a shot at this," he said.
In his speech accepting his first Oscar, Malek said that "we're longing for stories like this", referring to the story of Freddie Mercury who was an immigrant man that struggled with his identity.
"I am the son of immigrants from Egypt. I am a first generation American, and part of my story is being written right now and I could not be more grateful," he said.
Malek was born to Egyptian Coptic Orthodox parents, Said Malek and Nelly Abdel-Malek, who left Cairo in 1978 and later settled in Los Angeles.
After receiving his Bachelor of Fine Arts degree in 2003 from University of Evansville, he worked delivering pizza and making falafel and shawarma sandwiches at a restaurant in Hollywood to try and make connections and get work as an actor.
Malek's breakthrough began with the series, "Mr Robot", which received critical acclaim and has won awards, including the Golden Globe for Best Television Drama Series.
---
Subscribe to our newsletter
---