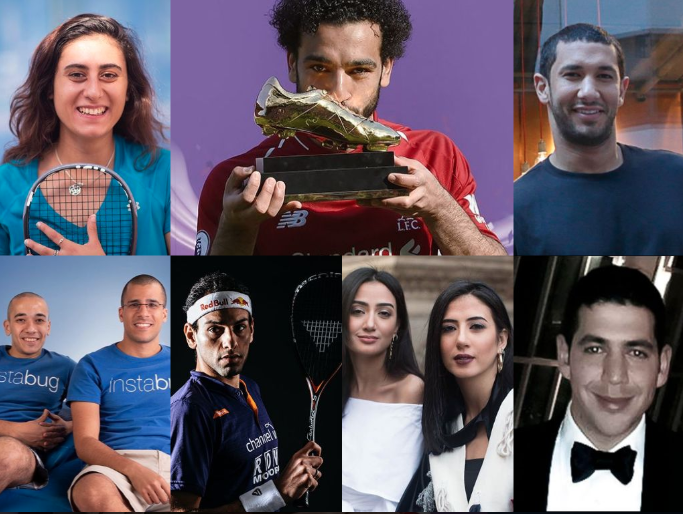 Forbes' Middle East released its 2019 "Arabs 30 under 30 List" featuring seven Egyptian's who dominated their field.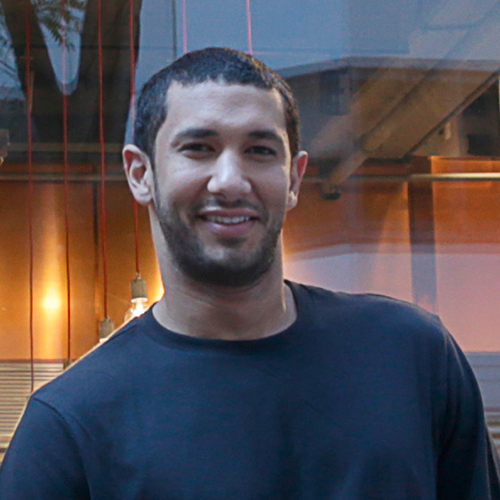 The young 27-year-old co-founder of Spyce Michael Farid landed a spot on the list with when he and his friends created a robot that disrupted the culinary industry.
"We were four really hungry MIT students and water polo teammates tired of spending USD 10 on take-out lunches and dinners," Micheal Farid, Kale Rogers, Luke Schlueter and Brandy Knight wrote on their website.
"Our athletic appetites required better nutrition but our student budgets didn't allow for that kind of expense. While we ate our bland chopped salads and stir-frys, we dreamed of an alternative: a robot that cooked tasty and nutritious meals, served them, and cleaned up after."
The four are robotics-obsessed engineers and decided to build a solution from their fraternity's basement. Two years later, their restaurant 'Spyce' was open in Boston, USA. Their menu consists of a variety of vegan, vegetarian, pescatarian, gluten free and regular bowl options that range from Lebanese to Korean.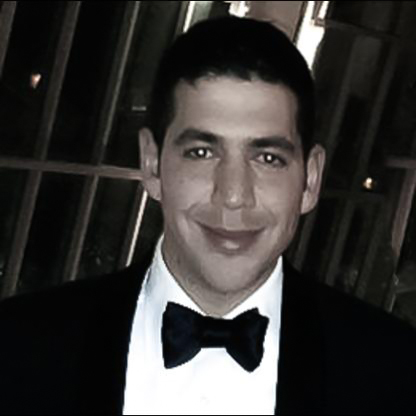 Over at the East Coast is another Egyptian who topped the list with his educational mobile app. Naguib Sawiris founded 'Yup Technologies', a platform that allows students to access tutoring services through their phones.
The 27-year-old decided to build this platform after realizing that many students text assignment questions to their families and friends for help. San Fransisco based entrepreneur created an app that allows tutors to instantly help students based on their needs. Students share the assignment questions with their tutor who then walks them through the solution. After the tutoring session is complete, students get to rate the performance of the tutor.
"Our core belief is that you can build an education service around chat. It's what students prefer," Sawiris told Forbes.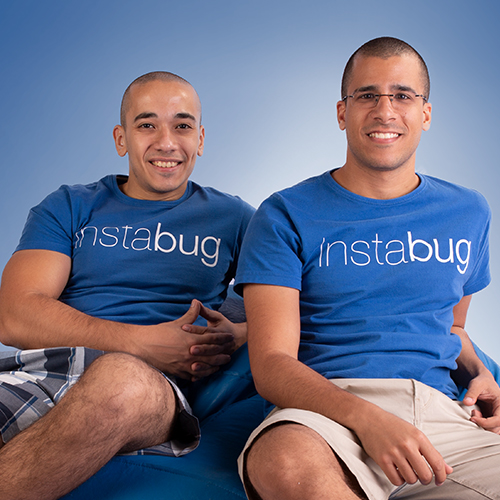 Not all the Egyptian technological success stories are based in the US. Omar Gabr and Moataz Soliman founded Instabug, a big hit in the technology market, when they were still students at Cairo University.
The software issues bug reporting, crash reporting, in-app chats, and user surveys for mobile apps as well as helps app developers fix bugs uploading their application to Google Play and/or Apple's App Store.
The 28-year-olds launched the company in 2012. Soon after, they were incubated by Flat6labs. A year later, they received investment from four different investors.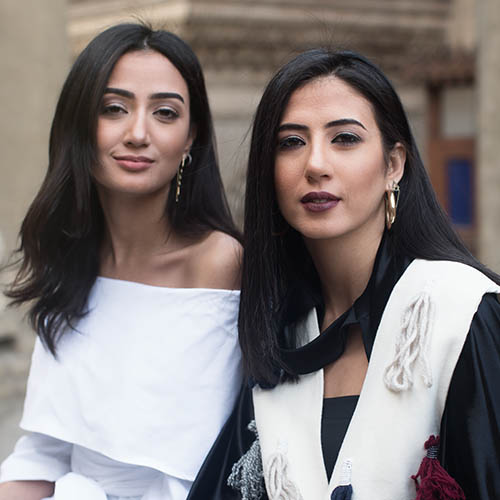 Egyptian duo Aya Abdel Raouf and Mounaz Abdel Raouf, most commonly known as the founders of the iconic brand 'Okhtein', introduced luxurious home-made leather goods including bags and belts to Egypt's fashion industry.
The 27 and 28-year-olds seek to promote Egyptian artistry, the designers argue that each item produced by Okhtein "has a unique provenance with deep cultural associations" and is produced through a "hyperlocal manufacturing process".
Collaborating with Egyptian NGOs to promote and strengthen local female workers, the brand claims to be "truly committed to supporting the cultural value of Egyptian craftsmanship" and to give "back to those in need while promoting innovative, cutting-edge design on an international scale."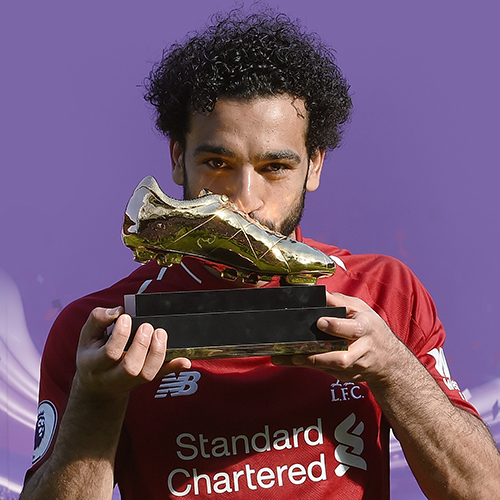 It is no surprise that Liverpool striker and Egyptian footballer Mohamed (Mo) Salah landed a spot on the list. the 26-year old star has had a successful football career nationally and internationally. He serves as an inspiration to many Egyptian and Arab youth.
He was awarded several titles throughout his career including African Player of the Year 2018, FIFA Puskás Award 2018, PFA Players' Player of the Year 2018, FWA Footballer of the Year 2018 and BBC African Footballer of the Year 2017 to name a few.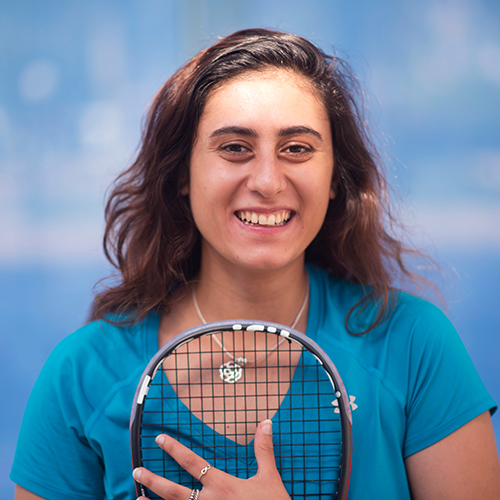 Moreover, Egyptians have been dominating other sports along side football; squash. As more young Egyptians join the sport, squash became more popular amongst the Egyptian youth.
Alexandria-based 23-year-old Nour El Sherbini just took home her third World Squash Champion trophy a few days ago while also being the youngest woman to win the Women's World Championship.
She has been making headline from the beginning of the years when she was named the champion of the 2019 J.P. Morgan Tournament of Champions.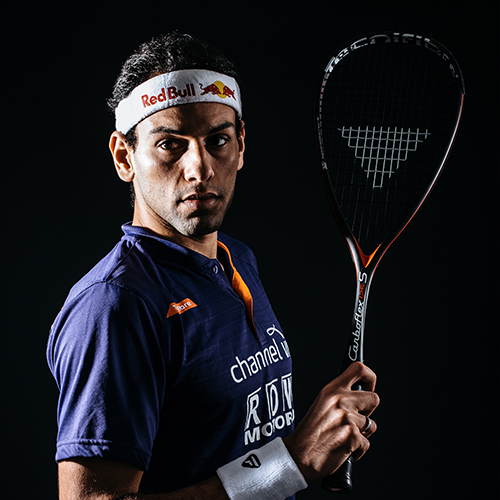 Another professional squash player, Mohamed ElShorbagy, has also landed himself a spot in the Forbes' list. It is arguable that ElShorbagy placed Egypt on the map in the game of squash. His rankings have been going up since he was as young as 15.
According to PSA Tour's website, "the Alexandria-born star rose to prominence in 2007 after he became the first player in history to secure a maiden PSA World Tour title at a five star event." By the age of 23, he was ranked number 1, and claimed the spotlight again when last year.
These young Egyptians have excelled in their fields and received region-wide recognition for their efforts. These success stories continue to celebrate Egypt's contribution to the region and world at large.
---
Subscribe to our newsletter
---