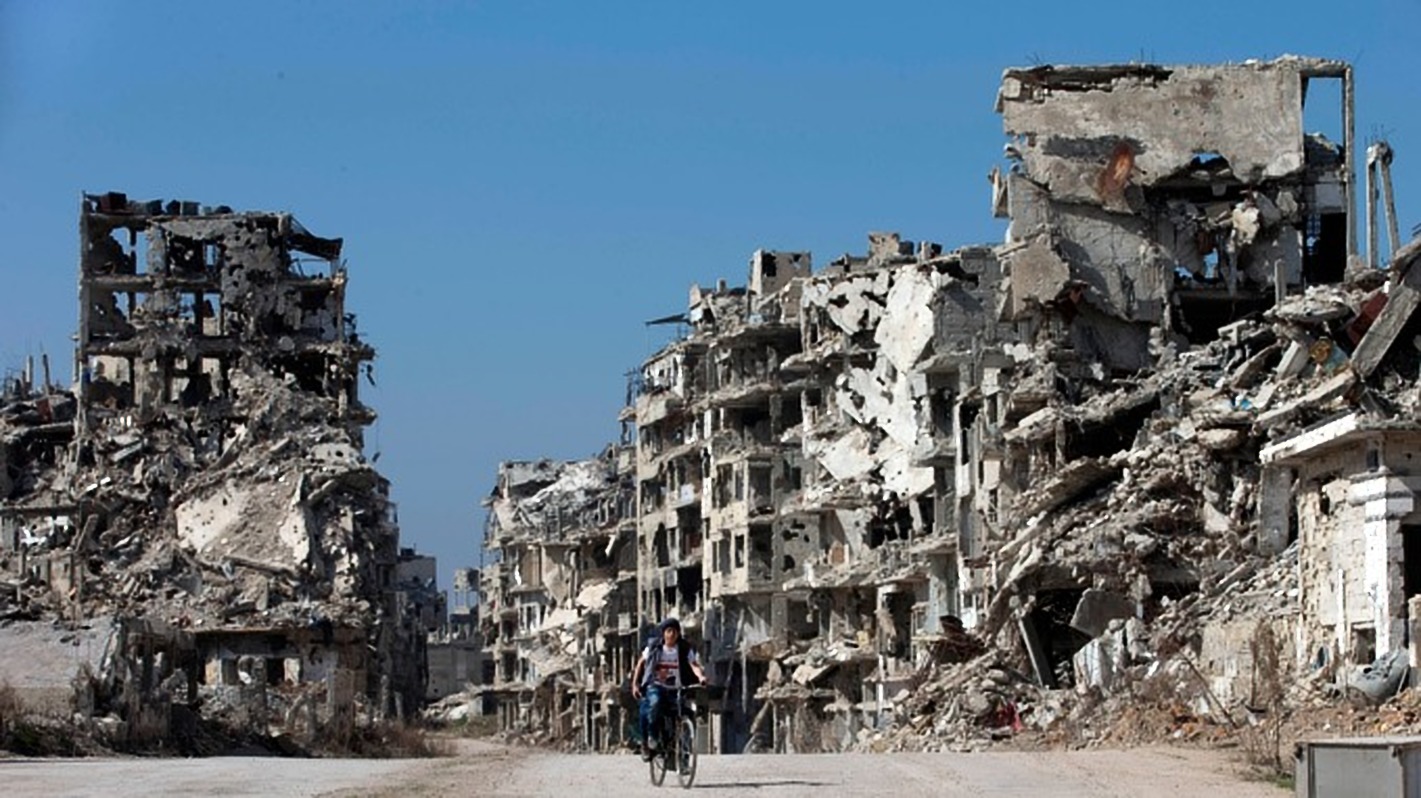 The White House and Syrian Democratic Forces (SDF) officially declared that the Islamic State no longer holds any territory inside Syria, after losing its last territory in the village of Baghouz.
"Syrian Democratic Forces declare total elimination of so-called caliphate and 100 percent territorial defeat of ISIS," said Mustafa Bali, spokesman of the US-backed group. "On this unique day, we commemorate thousands of martyrs whose efforts made the victory possible."
Kurdish TV showed SDF fighters raising victory flags in Baghuz, after fighting the last battle for weeks since the beginning of March.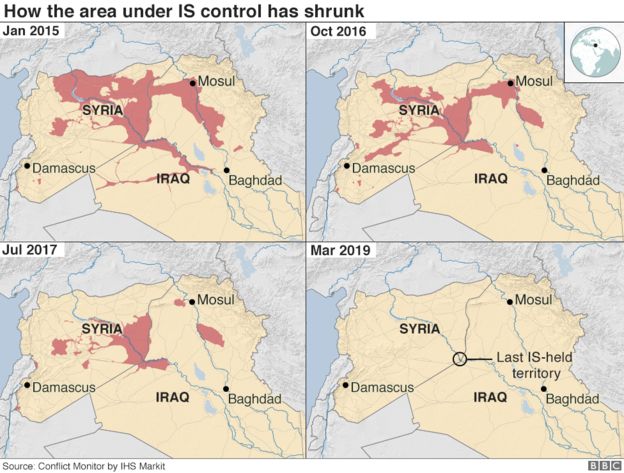 Many Isis fighters have either surrendered to the SDF forces or escaped to other places across the region, which is why many think they still pose a threat.
"The organisation is weaker, but there are still people there to take on the leadership function as we have seen many times in organisations such as these and the organisation is active," warns senior British officer Chris Ghika.
"We have low hundreds of fighters left in Syria and low tens of thousands in Iraq, but not all of them are fighters there, there is a support network, support staff, sympathisers."
IS also released an audio recording reportedly from its spokesman Abu Hassan al-Muhajir asserting that the caliphate was not finished.
In addition, tunnels are of particular concern to the Kurdish-led forces, as they provide hiding places for ISIS militants trying to avoid drone surveillance.
The political spectrum is now more polarized than at any point, as two new separate alliance blocs are being formed.
According to political analyst Sharmine Narwani, a new security alliance is emerging from the Levant to the Persian Gulf, including Lebanon, Syria, Iraq and Iran.
Jordan's Sunni King Abdullah once dubbed these four nations as the "Shia Crescent".
As reported by the pro-Syrian government al-Watan daily, the military chiefs of staff of Syria, Iran and Iraq will hold a rare meeting in Damascus to discuss ways to combat terrorism
On the other hand, the Trump administration is working to form the new 'Middle East Strategic Alliance', which includes countries like Bahrain, Kuwait, Oman, Qatar, Saudi Arabia, the UAE, as well as Egypt, Jordan, and the United States.
After Trump's recent announcement to recognise the Golan Heights as Israeli territory, it remains unclear as to how the Arab states will unite and act against the decision due to different political and security threats.
In such context, it will be difficult to produce a comprehensive and fair peace plan for the Palestinian question, as the stances of Arab leaders remain divided and there is little pressure put on the Israeli and American administrations.
Other Palestinian territories, like the West Bank and Gaza, also remain weak in the face of Israeli occupation, and so the main priority now is to help build a united and strong Palestinian leadership to stand against such threats.
Recently, there have been efforts made by Egypt's government to reconcile between different Palestinian factions, yet the full results of such efforts remain unclear.
Delegations from the Palestinian Fatah and Hamas movements held separate meetings in Cairo in late 2018 to discuss the Palestinian reconciliation process, though there are still opposing views, as President Abbas wants a formula that guarantees the Palestinian Authority's "full empowerment" in Gaza, which is something Hamas rejects.
---
Subscribe to our newsletter
---