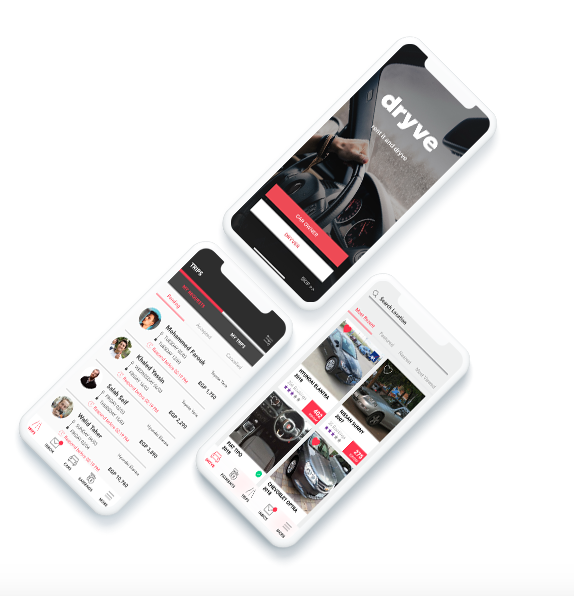 A new thriving tech start-up 'Dryve' is tapping a dormant market in Egypt as the first and leading peer-to-peer car sharing platform substituting car rental companies through a digitized app.
Dryve allows 'car owners' to earn extra income from their idle cars, while allowing 'dryvers' access to countless vehicles with rates that are below those of traditional car rental companies.
While revolutionizing the transportation space in Egypt, Gamal Aboul Enein, CEO and Co-Founder of Dryve, believed that "Dryve opens up the doors for car owners to easily yield investment from assets that they use only 3 percent of the time." This way, the startup will heavily influence the local transportation sector that has been going through a transformation throughout the past decade.
According to Aboul Enein, the rental car market in Egypt is very fragments with over 75 percent of the transactions taking place in an informal market. Taking that into account, Dryve aims to formalize the market by introducing a platform that monitors these transitions which will ultimately regulate the sector.
While each rental car company has fleets of a few hundred cars, the local start-up has managed to tap into 800 unused cars in just a few months during it's contained pre-launch phase. This number is expected to quadruple before the end of the year.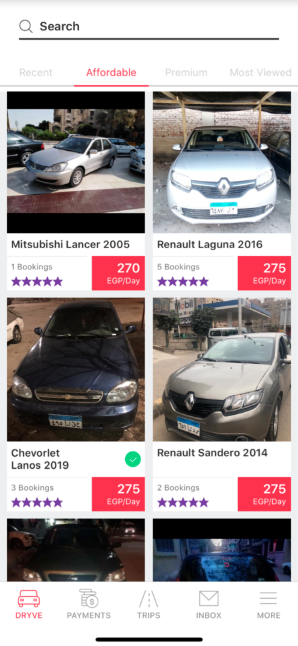 With numerous applications, namely in the field of transportation, recently popping up in the Egyptian market, Dryve is partnering up with AXA, a French multinational insurance firm, to ensure reliability and trustworthiness in the eyes of customers. With this partnership, Dryve introduced to the region the first of its kind 'PAYD' or 'pay as you drive' insurance policy, the first ever fully digitalized claiming process in Egypt to insure all listed vehicles during Dryve rentals.
"We are operating in a market where only 8 percent of cars are insured, which is one of the lowest percentages in the world. In addition to that, all the policies [regarding cars and car rentals] are documented using pen and paper," Aboul Enein elaborates when asked about the challenges Dryve faced, "To be able to introduce such a maverick policy such as digitalized PAYD with AXA was one of our biggest challenges."
Dryve verifies all cars and users on the platform and uses machine learning capabilities to vet out potential fraudulent renters and dryvers. Not to mention, the PAYD insurance system is compulsory, protecting all cars with a fixed economic deductible no matter the extent of the damage.
In addition to that, the app has built a robust legal framework which protects both parties in case of disputes. Furthermore, as a company that operates in a sharing economy space, Dryve also incorporated the mutual ratings and reviews system. This system allows users to evaluate their experience and relay their feedback, giving potential users a background on what they may expect with each car or dryver.
The Egypt-based start-up also partnered up with the ride-hailing app, Uber, by giving prospect Uber drivers with access to vehicles through the peer-to-peer car sharing app. "We believe that by doing so, we will be jolt-starting a stagnant industry by both increasing the car stock as well as enabling unemployed Egyptian citizens, who most-likely do not have the income to purchase a car, the ability to work for Uber and earn a stable living," the co-founder highlights.
This contributes to Uber's goal of complementing the existing transportation network in Egypt with the aim to further reduce congestion in cities where there is an overabundance of unused parked cars clogging the streets.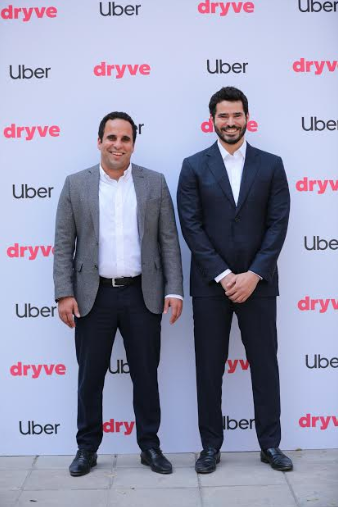 "Our statistics show that the Egyptian market needs more flexible work opportunities with the fewest possible barriers to entry, as part-timers currently contribute to 70% of active drivers base. Connecting drivers to vehicles for short term rentals is a further step towards our goal to make the economic empowerment provided by the ride-sharing industry more accessible," Ahmad Hammouda, Head of Uber Egypt, said in a press statement.
According to Dryve's data, over half of Uber Drivers rent the cars they work with and there are many people who want to join as Uber Drivers but do not have access to cars. On the other hand, many car owners leave their cars parked, unutilized. Dryve offers a solution by allowing owners to easily rent their cars to interested renters without either party having to commit to a long-term contract.
A noteworthy challenge the rising start-up faced was financial inclusion. Only 5 percent of the Egyptian population is banked, making it difficult to integrate that all payments electronically through the application. So, along with e-payments, Dryve allows dryvers to pay for their rented vehicles though Fawry outlets.
Currently, Dryve operated across Egypt and not just the capital Cairo with hopes to build on its three-year relationship with the RTA, short for Roads and Transport Authority, and launch in Dubai by the third or fourth quarter of 2019. There, Dyrve will be launching a vanilla-peer-to-peer business that caters to the 20 million tourists who visit the city each year.