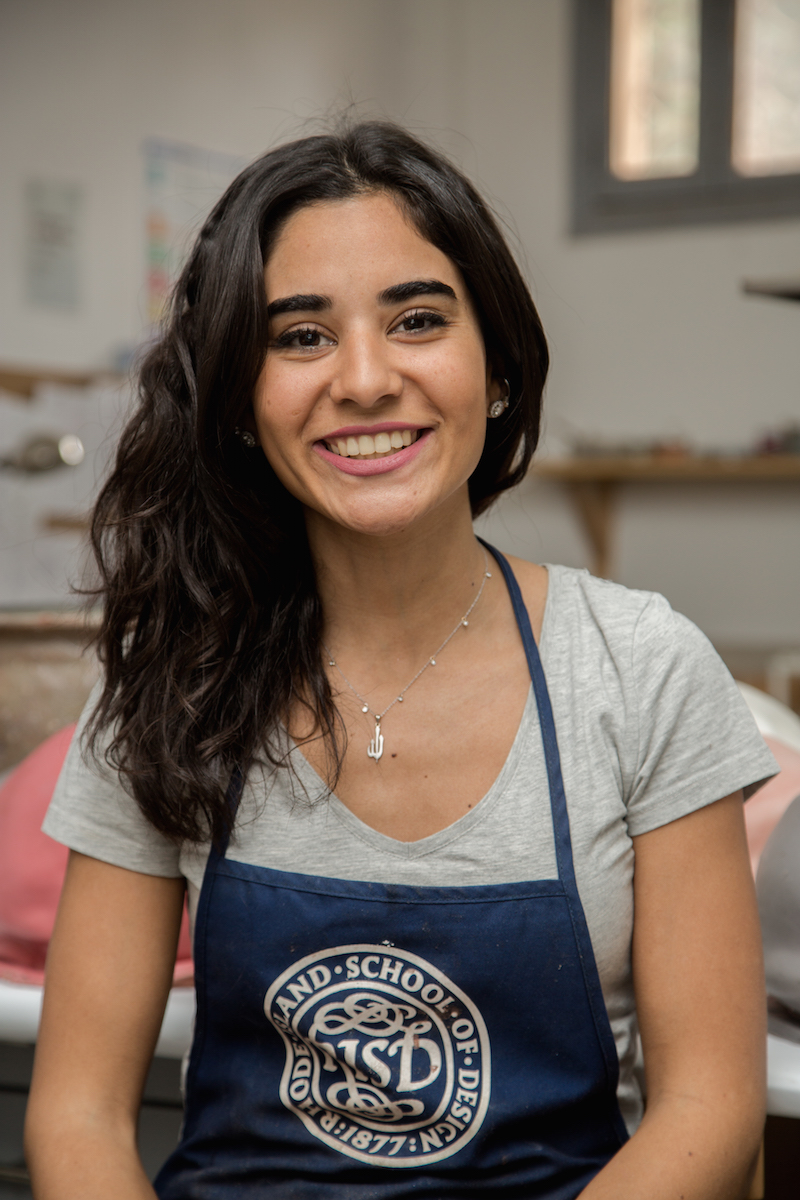 Each time we look at a piece of jewelry or object, a short powerful moment of interaction occurs. We can either feel connected to it, marveled by its artistic shape, or simply admire its different colours and texture. For young Egyptian jewelry artist Farah Abdelhamid, this moment is the focus of her work, which reflects on the way people interact with jewelry and other non-wearable objects, and how jewelry can reflect an artistic experience rather than just a luxury product.
"What I am trying to do is really elevate looking at the jewelry and wearing it as an experience and as an art form, rather than as an accessory. So, I want to challenge the societal and cultural norms of how we understand jewelry and our expectations of it," she tells Egyptian Streets.
Starting out with an interest in art and painting, Abdelhamid went on to conclude her Bachelor of Fine Arts in Jewelry and Metalsmithing at the prestigious Rhode Island School of Design. She was then introduced to contemporary design and more hands-on approaches to work, after which she transferred to focus on jewelry upon discovering new design aspects and materials that caught her attention in her first jewelry course.
From her Instagram page and website, Abdelhamid's work certainly strikes one as something new and fresh in the industry of design and jewelry making. It does not scream 'commercial' or 'material', nor does it seem to indicate a person's social status- unlike traditional jewelry. Instead, it represents an artistic and craft-based design that can be worn by anyone.
"I am very much interested in research, in materials, and in making these pieces myself. Overall, it becomes an artistic process rather than about a product to be sold," she says.
"I am a person that is more interested about what happens before the product is created, so it is not about wanting to just wear something nice and shiny and then looking at how I can create it."
Her unique and thought provoking work was showcased at various fairs and exhibitions including Amsterdam's Sieraad International Jewellery Art Fair in 2015, Dubai Design Week in 2017, London Fashion Week in 2019 and most recently, at Milan Design Week.
In her collection 'Made to Form' for Milan Design Week, Abdelhamid looked at how we categorize and view objects as jewelry, clothing, or accessories – investigating the 'grey' area between object and jewelry, wearable and non-wearable.
For instance, she takes reference from containers and hollow shapes that have a certain function, such as protecting or storing something precious, and cleverly transforms it into a wearable item that can represent a form of exchange or interaction between the maker and the receiver.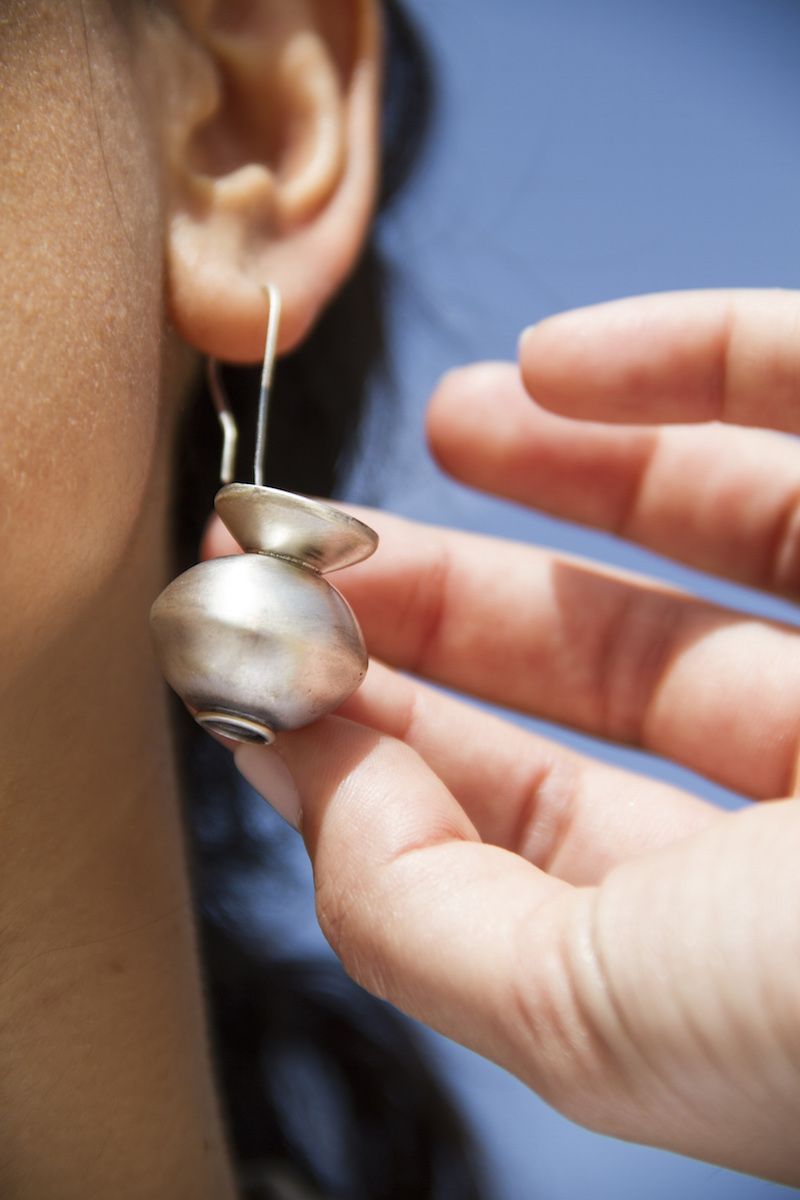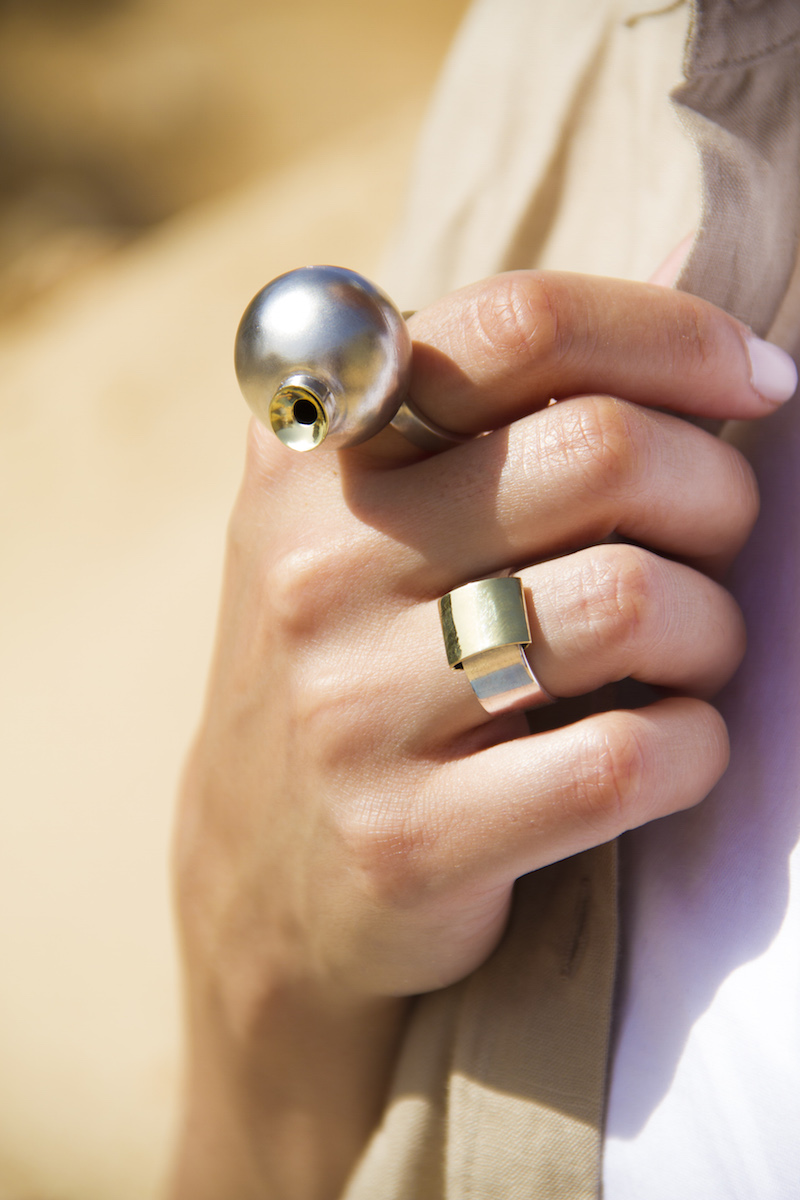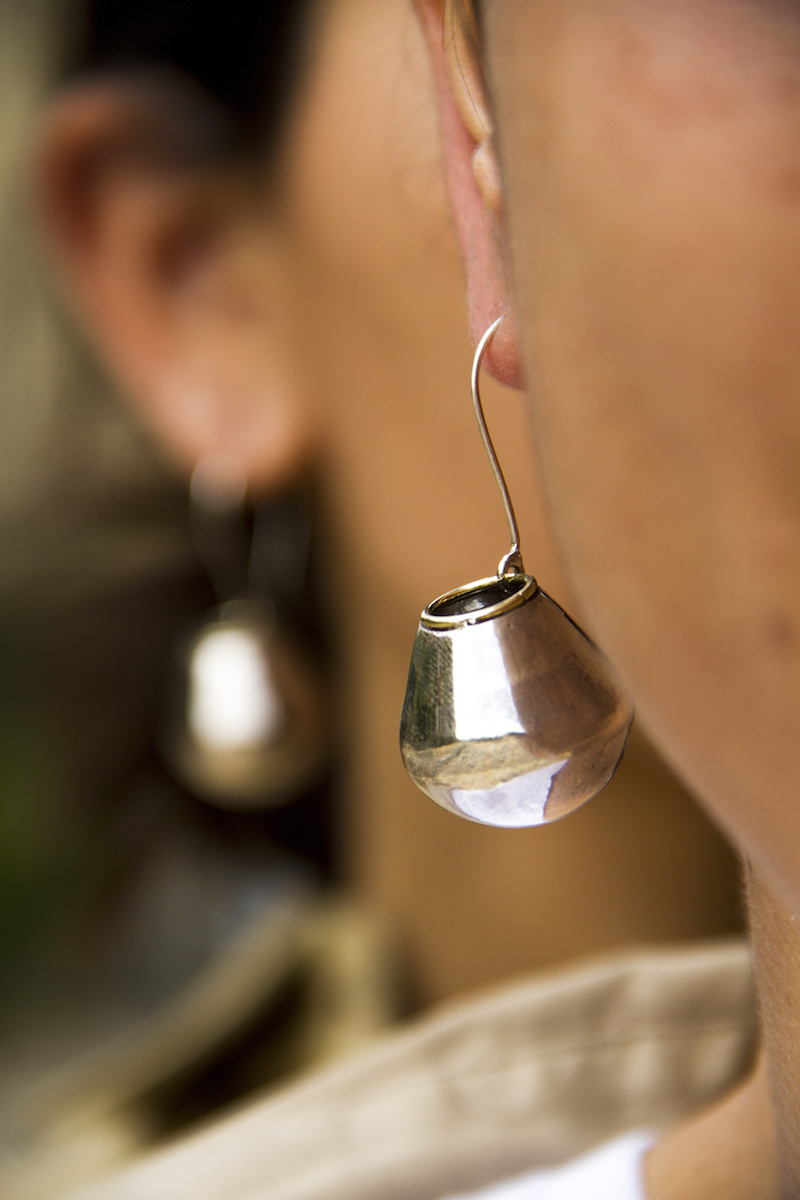 "Through my research during my thesis, I was focusing on the transition point between an object and jewelry and really looking at the essence of form from a design perspective, such as what is the difference between an object and jewelry, or jewelry and clothing," she explains.
"After a lot of research, I became really interested in the idea of opening and inviting the body to interact with objects and jewelry. For instance, in jewelry there is some kind of loop or circle in its opening that allows the body to wear it, and in the same way I started looking at objects with hollow forms, like pots and containers, that also have this opening that the body interacts with in a different way."
Abdelhamid is not just a designer, but also a teacher at her studio, 'Studio with Farah', which offers hands-on practical workshops, exercises and projects that teach and promote contemporary styles of jewelry making.
For years jewelry making was a male-dominated field, before Azza Fahmy became the first woman to train with a goldsmith in Egypt, forming and polishing metal on her own to create her iconic jewelry brand.
It has been a couple of years since then, and Abdelhamid is now offering workshops and training for several women to enter the industry.
"I think, at this point in time, a lot of things have become easier because there is such an abundance of talent, and everyone is becoming more accepting to the different fields. Currently, my challenge is relying on outsourcing, but I try to make everything myself to limit my reliance on outside suppliers, because I have the skills of a craftsman to create my own pieces."
"Now, the challenge is to expose and promote this new kind of work, because it is very different from what is in the market at this point in time."
Farah Abdelhamid is working on bringing her incredible Milan collection to Egypt during Ramadan. You can follow her and stay updated on her Instagram page.
---
Subscribe to our newsletter
---