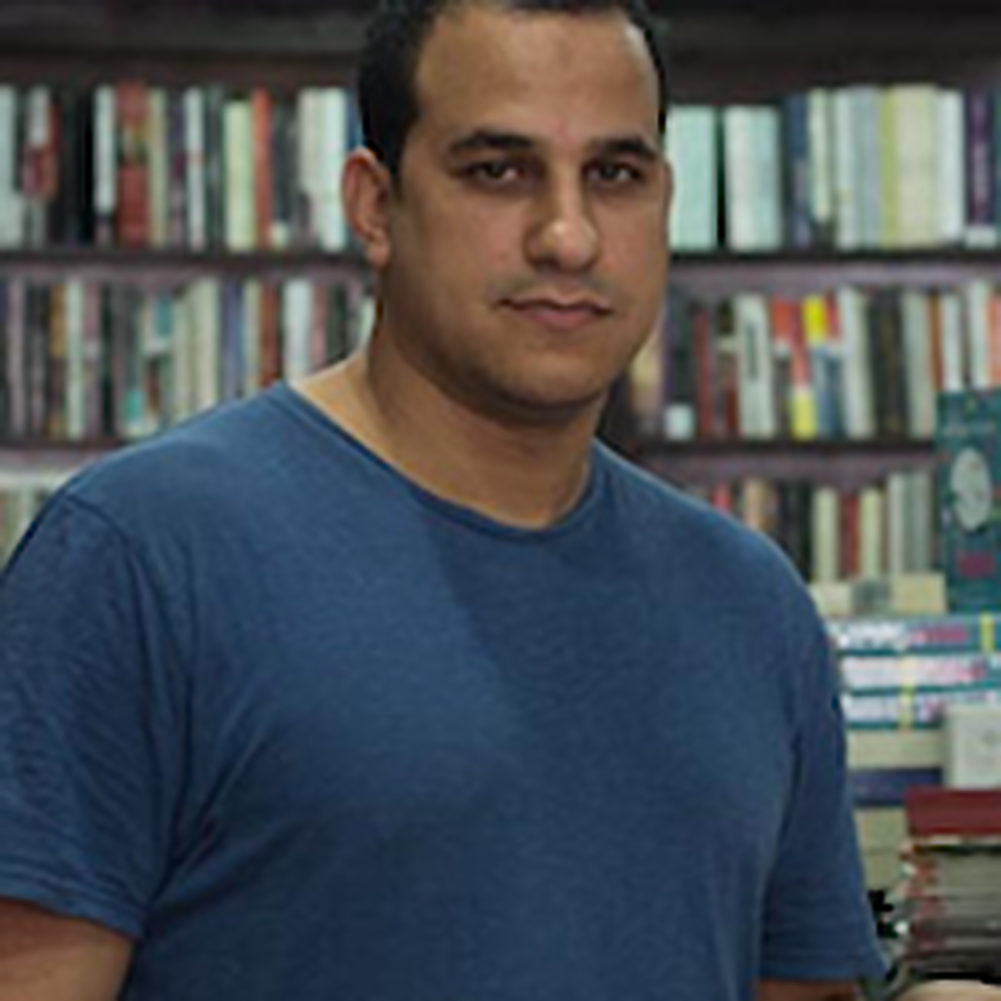 The International Publishers Association (IPA) awarded imprisoned publisher Khaled Lutfi on Thursday the 2019 Prix Voltaire for his courageous publishing despite the possible dangers he might face.
The award ceremony is scheduled for June 21, on the sidelines of the Seoul International Book Fair in the South Korean capital.
The IPA's Freedom to Publish committee chair Kristenn Einarsson said that the international publishing community stands with Lutfi, and that 'we must support Lutfi's fellow publishers in Egypt so that his imprisonment does not lead to fear and self-censorship in a country of such rich literary heritage.'
IPA general secretary José Borghino also called on president of Egypt Abdel Fattah El-Sisi to grant Lutfi a presidential pardon.
Lutfi is the founder of Cairo-based Tanmia Bookshop and Publishing, and was sentenced in February of this year to five years in prison on charges of divulging military secrets and spreading rumours for distributing an Arabic translation of Uri Bar-Joseph's The Angel: The Egyptian Spy Who Saved Israel.
Uri Bar-Joseph's book claims that son-in-law of Egyptian president Gamal Abdel Nasser and a close advisor to his successor, Anwar Sadat, Ashraf Marwan was a spy for the Mossad, Israel's intelligence service, and that he alerted Israel in advance of the joint Egyptian-Syrian attack on Yom Kippur.
However, others claim that there is a lot more mystery regarding Marwan's story, and that there is a possibility that he was a double agent for the Egyptian Intelligence Services and often gave misinformation to the Mossad.
The case against him started after he signed an agreement with Arab Scientific Publishers to publish an Egyptian edition of the book.
In 2005, the International Publishers' Association (IFA) founded the "Defenders of Freedom of Expression" award, which is awarded to an institution or individual that contributed to the defense of freedom of publication.
In 2016, the prize was named "Brix Voltaire" in honor of the French philosopher and writer Voltaire, who introduced the principles of tolerance and freedom.
---
Subscribe to our newsletter
---