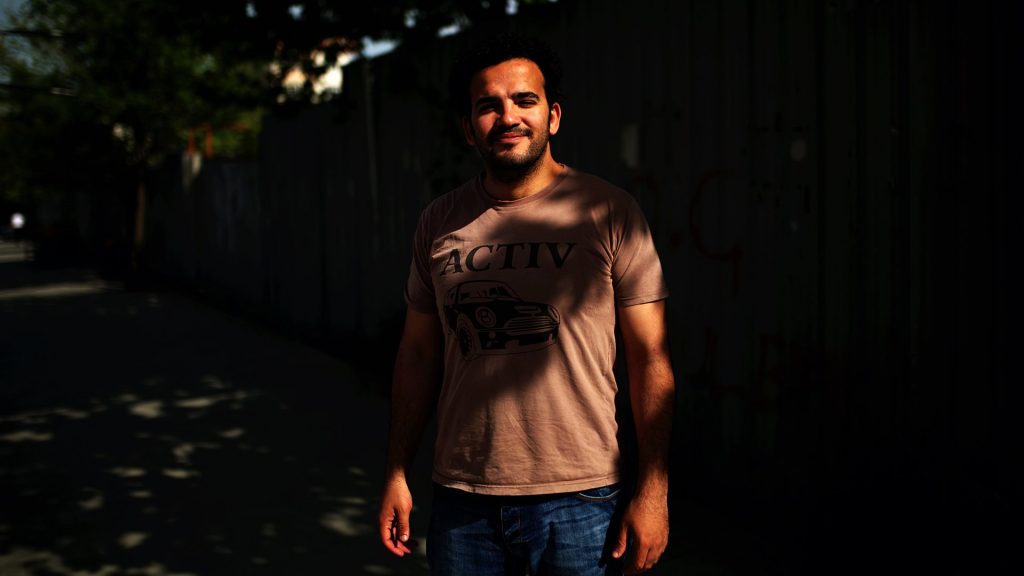 On Wednesday, Thomson Foundation announced that Egyptian Photojournalist Mostafa Darwish won its fifth annual mobile journalism ('mojo') competition, beating 154 entries from 55 countries.
"I was taking a walk when I learnt that I had won the competition. I started running around and screaming out of happiness," Darwish told Egyptian Streets.
The visual journalist had won several local prizes in Egypt, but this was his first international one.
His story, found below in video format, for the independent Egyptian online newspaper, Mada Masr, earned him first place.
The piece was shot with an iPhone 5s and edited using the iMovie video application.
It was published when the prices for train tickets increased, and revolved around a train ride from Cairo's main station, Ramses, to the last stop in Giza, Aya.
Hosam El Nagar, competition judge and director of innovation and learning at Thomson Foundation, described Darwish's entry as "a piece of art".
"Scrambling for standing space alongside other crushed commuters, and with little prospect of passions cooling, he attempted to report on the sharp fare increases to inadequate metro system in Cairo, Egypt," the foundation further described his entry.
Darwish regards mobile journalism as the future. Because of expenses, producing visual content is a hurdle for media in Egypt. Having cameras, tripods, editing devices, and other tools proves to be difficult considering local journalists' modest financial resources, who would sometimes need to save up from their salaries for up to three years to acquire the equipment. Mobile journalism has changed this reality.
The biggest challenge mobile journalism faces in Egypt is the "security panic", Darwish said, explaining that many people get arrested for taking photos or shooting videos on the streets. One person got arrested while photographing a tree, he recalled.
"With the expansion of mobile journalism, this will become an even bigger concern," Darwish said.
The competition was done in partnership with Mojofest, the annual festival and longest running international smartphone creator event in Ireland, which Darwish will be attending in June as part of his competition prize.
---
Subscribe to our newsletter
---