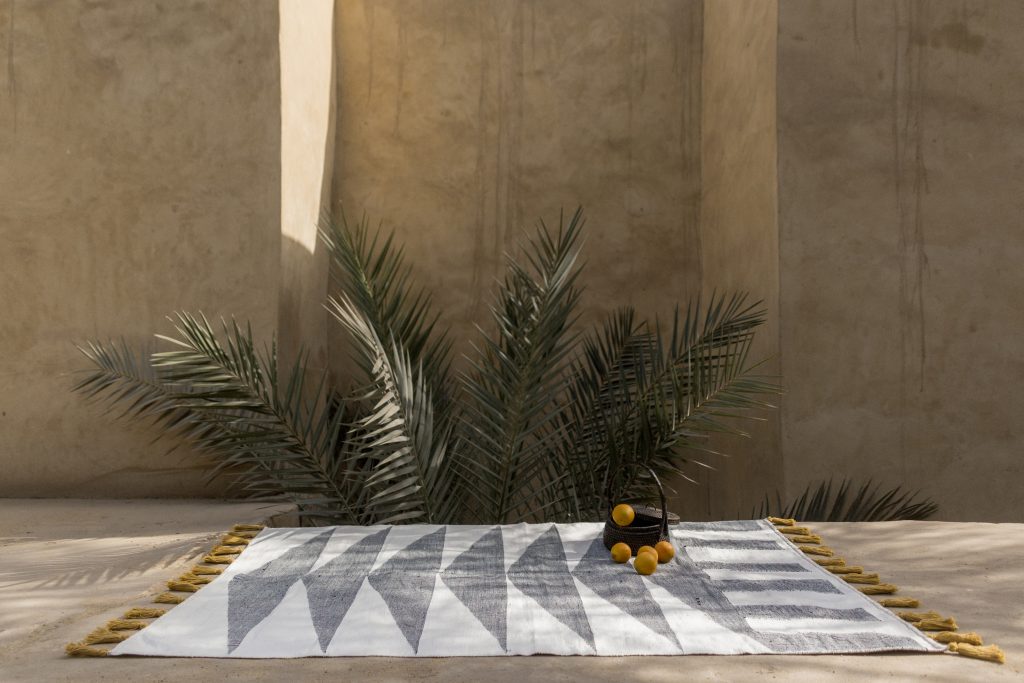 For the first time since its foundation in 2011, 13 Egyptian designers have been selected to feature their work on one of the world's most prestigious design platforms, WantedDesign, during the annual NYCxDESIGN exhibition, held in May.
The diverse set of works were carefully chosen so as to represent a broad palate of contemporary Egyptian designs, each individual exhibit rooted in the cultural richness of contemporary Egypt and promoting local materials and crafts.
The pavilion and concept entitled "(re)New (re)Work" was curated by Egyptian architect Mohamed El Shahed, who already won an award for curating the Egyptian Pavilion at the 2018 London Biennale.
WantedDesign supports both US and international design through this event, always dedicated to "promoting design and fostering the international creative community at large," according to their website.
The 2019 edition is being held under the theme "Conscious Design", and aims to showcase sustainable projects and the various creative ways in which designers and artists are combining aesthetics and environmental responsibility, by pushing for reasonable consumption, waste reduction and recycling materials.
Supported by the US Embassy in Cairo as part of Egypt's expanding creative economy programs, this year's Egyptian contribution also reflects the general theme: the 13 designers all either remade, renewed, revived or recycled materials and concepts in their process of creating new designs. The Egyptian designs – which range from lighting, chairs, rugs to accessories – share the vision of reviving traditional crafts while at the same time integrating these into innovative objects.
With their products exhibited in New York, the Egyptian artists and designers are expected to forge connections between the Egyptian and international design community, and create room for both creative and commercial collaborations, according to the event's website.
Below are five of the Egyptian brands that were featured at WantedDesign Manhattan from 18-21 May. The full list can be found on the event's website.
Kiliim
Kiliim is a social enterprise and lifestyle brand which started in the small village of Fowwa in the Kafr El-Sheikh governorate. Fowwa used to be a hub for kilim rug weaving, yet due to declining tourism and the emergence of cheaper, machine-made rugs, its main industry began to fade. The brand's mission is therefore to both revive and sustain the local craft of handmade kilim making, by adding a modern twist. Kiliim manufactures its products in Fowwa, using the finest quality wool yarn and dyes. Purchasers of Kiliim's product thus contribute to putting Fowwa back on not only the local but also the international map for authentic craftmanship.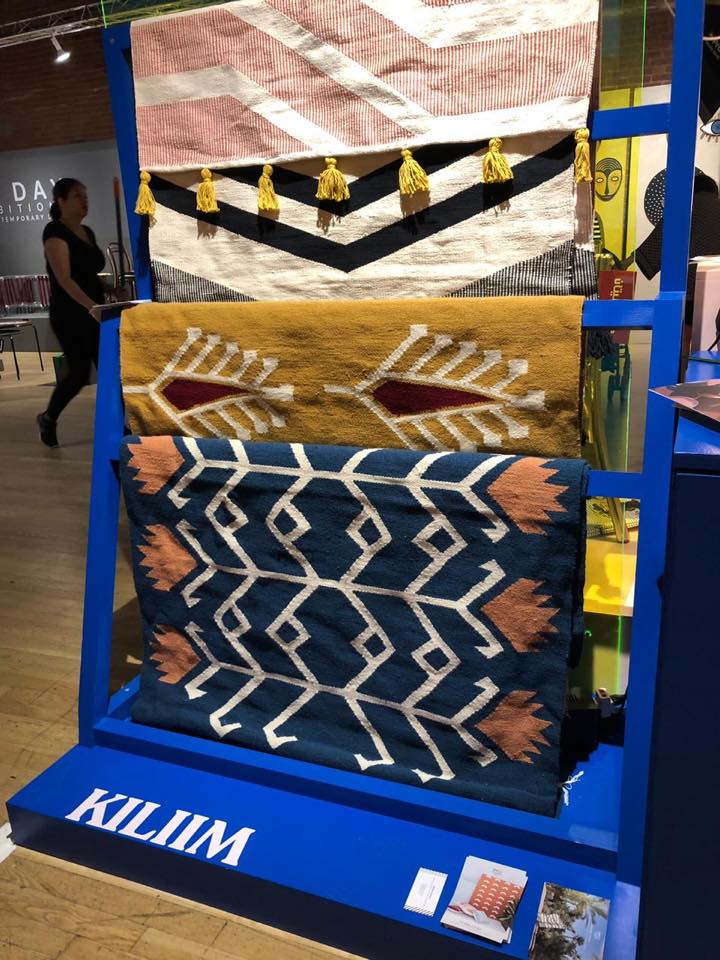 Reform Studio
Founded in 2012, Reform Studio is an award-winning lifestyle brand based in Cairo. Its aim is to design creative and responsible products that both benefit the environment and have a positive impact on society. Suiting the theme of the exhibition, the brand's name is meant to be an umbrella of many 're's': they see design as a recreation of an existing idea, a redevelopment of objects, a reusing of materials and reviving of cultures. Reform Studio provide a range of high-end eco-friendly furniture, home accessories and fashion accessories.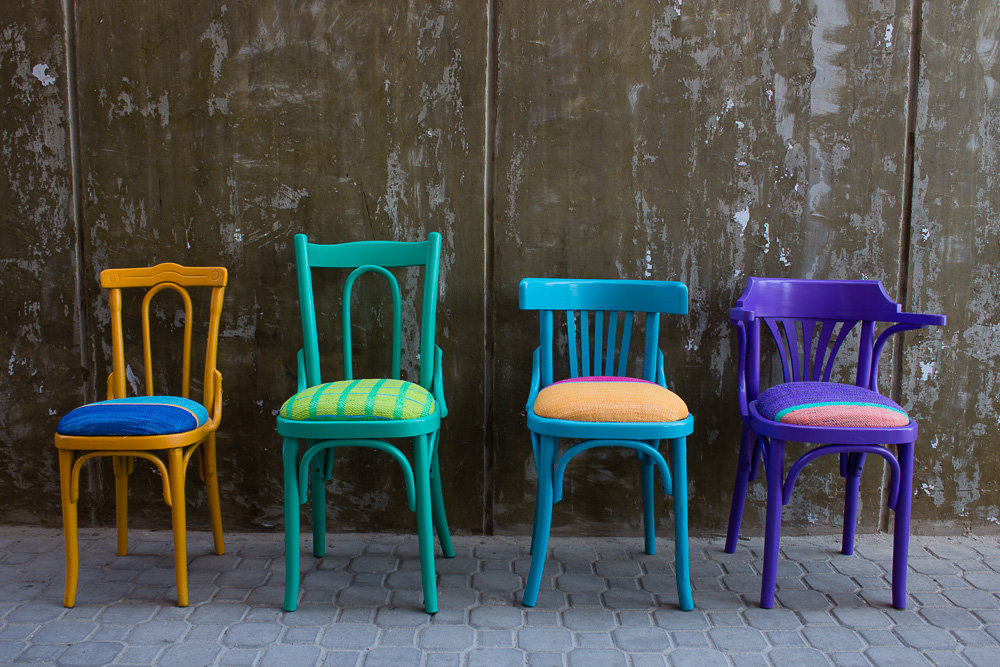 Cairopolitan
Cairopolitan is a design concept store and art gallery based in Garden City, Cairo. While the idea was born back in 2006 in a small studio in Old Cairo, its founders opened its larger and current space in 2018. Cairopolitan is driven by the belief that the spirit of Egypt is not only embodied in Pharaonic history but in the practical details of contemporary life in Cairo. Hoping to promote true Egyptian identity, their products document and are inspired by everyday urban life.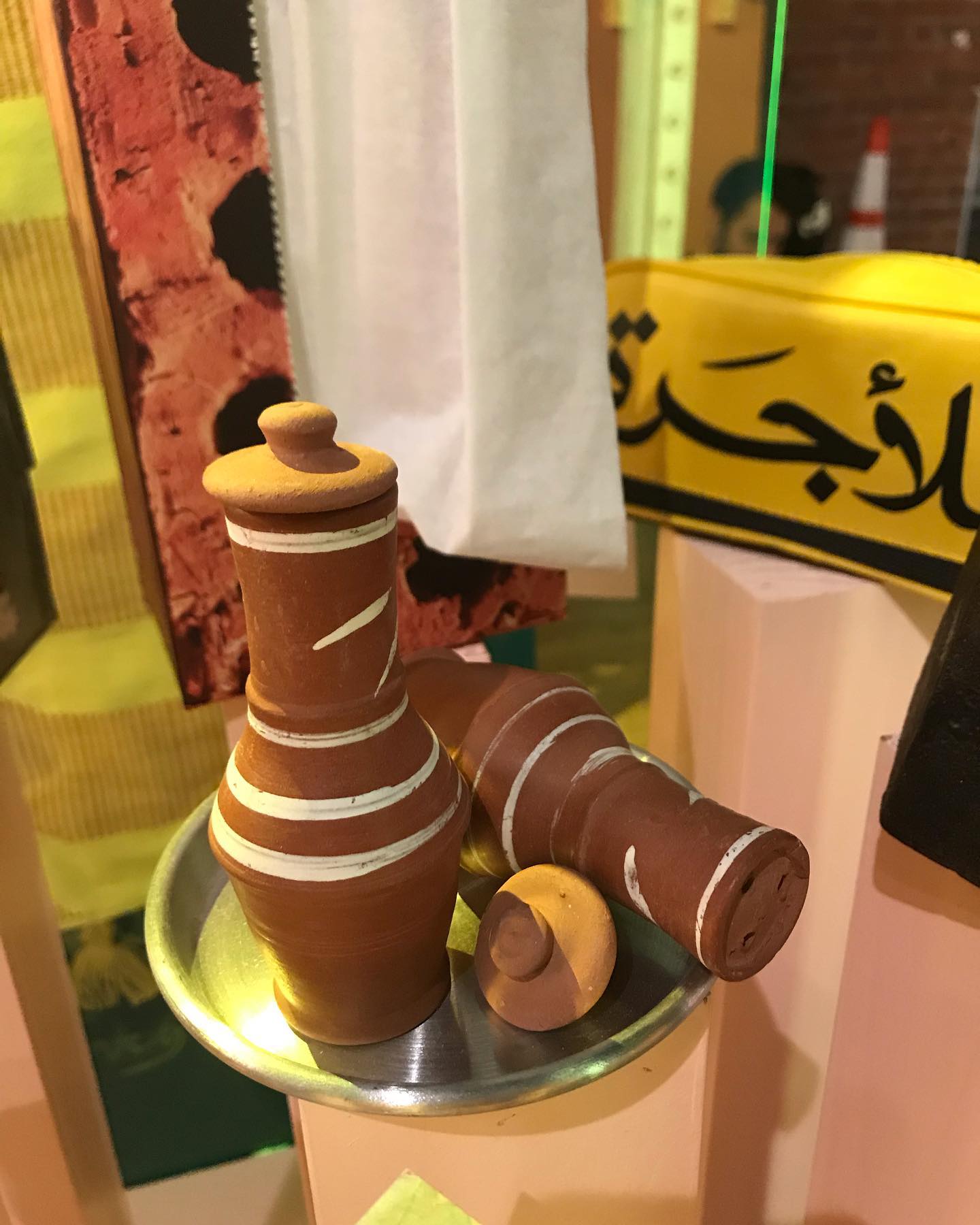 Kelos
Founded as early as in 1988, it was not until 2013 that Kelos opened its custom design studio in Cairo, which aims to create special designs for different spaces including commercial and hospitality projects. Kelos designs and produces beautiful handmade glass lighting and tableware, every piece being handmade or using a minimal amount of machinery in the process.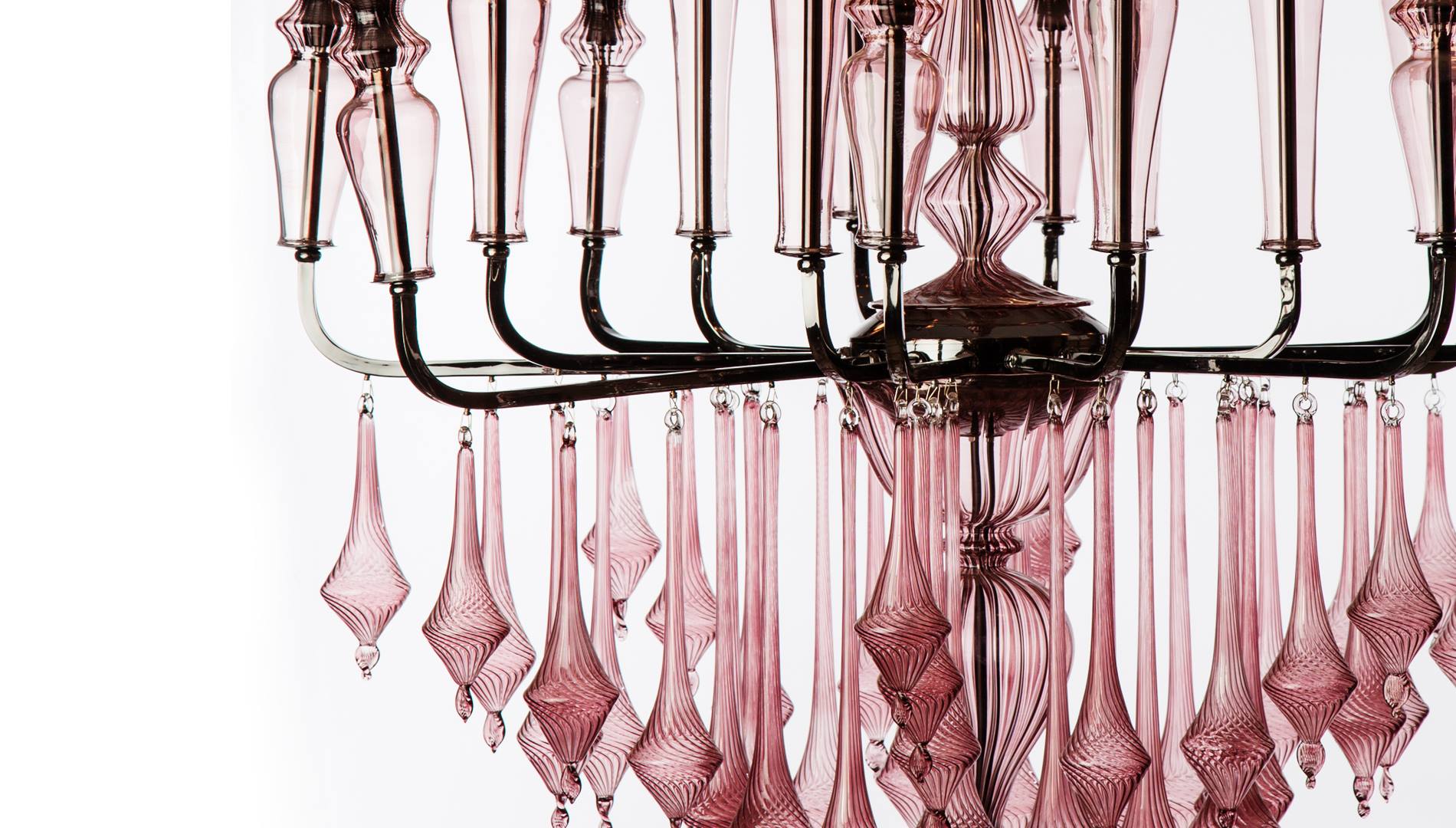 Mizaj Tile Studio
Mizaj Tile Studio is an Egyptian brand and aspiring global encaustic cement tiles manufacturer. Prior to its launch, the founding team developed and perfected the product, by starting off with raw materials and them molding and casting them in order to achieve the highest quality standards. Passionate about encaustic cement tiles, and seeing endless possibilities in them, the idea behind the brand is to bring back the cement tile concept to homes and commercial spaces. Their beautifully crafted cement tiles are supposed to manifest an aspect of Egyptian heritage and because all are handmade, they are versatile and customizable to satisfy different tastes and styles.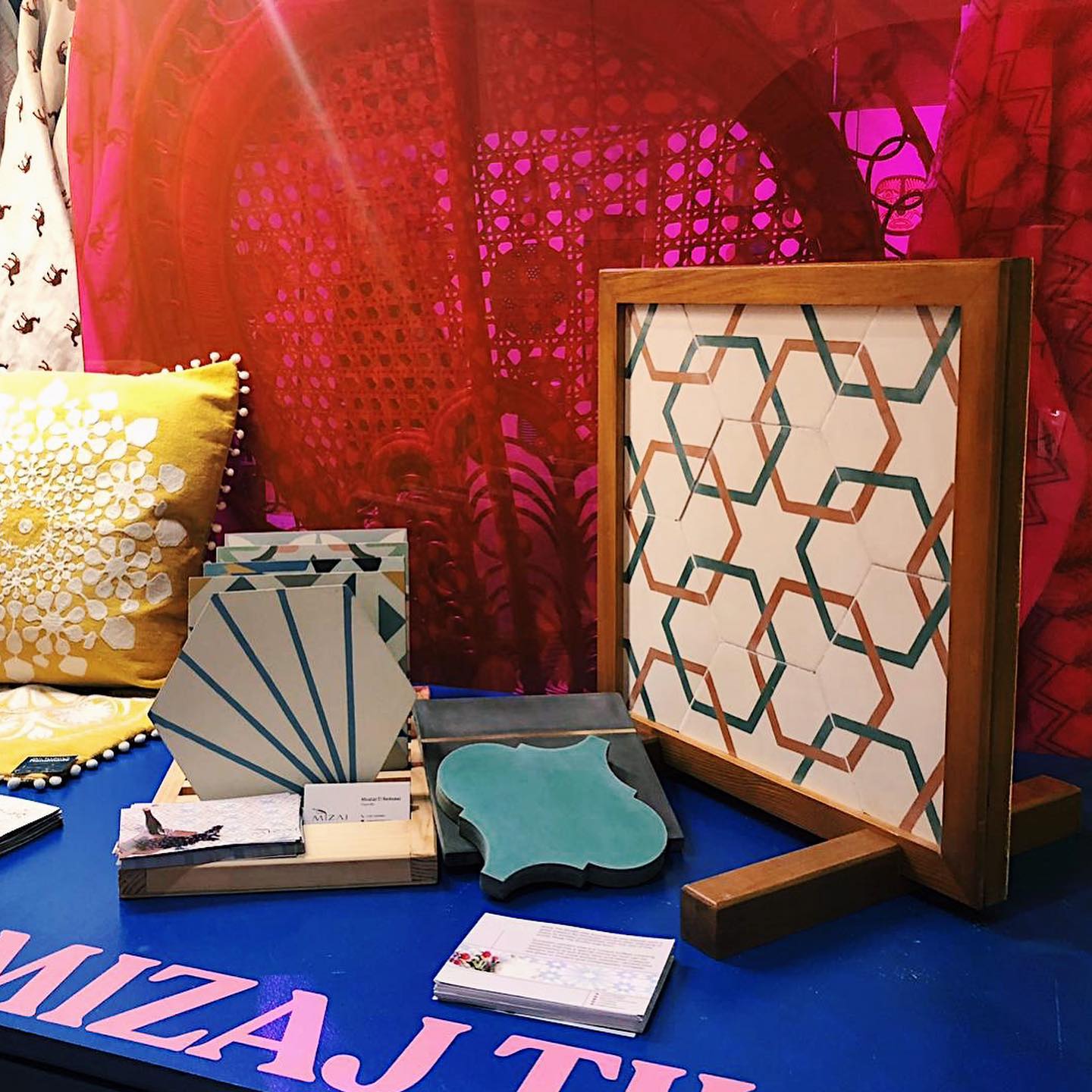 Main featured image credits go to Cairopolitan.