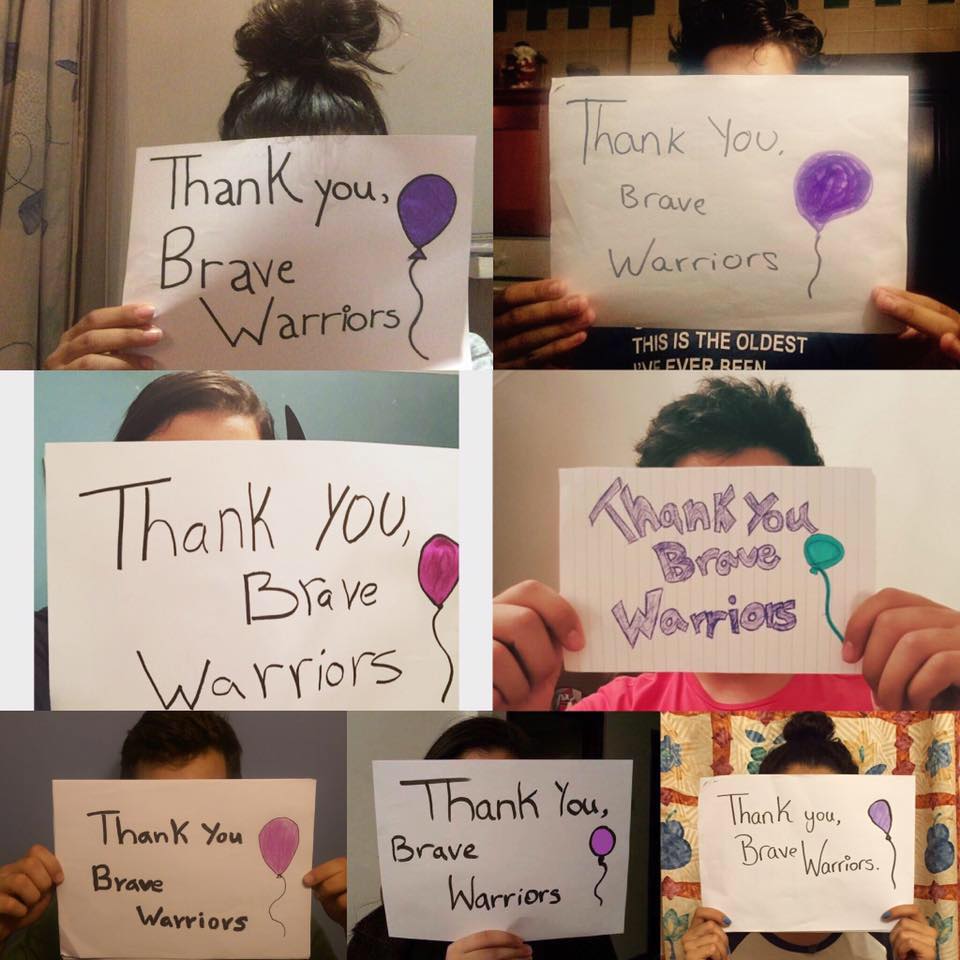 Born out of a shared vision of a creating a community-based mental health awareness platform that emphasizes empathy and exchange over judgmental commentary, Lilac is an Egyptian, student-led online platform where users can anonymously share fears, thoughts, emotions and struggles and receive comments, feedback and support.
The growing community intends to be positive and to cultivate a 'safe space' for speaking one's mind about issues that may still be stigmatized in public.
"People want to relate. That's our main aim – it's supposed to be a community thing, not a business," Marta, one of the founding members of Lilac tells Egyptian Streets, succinctly summing up the core aim of the initiative.
The page shares weekly psychological content including videos and articles that aim to raise awareness about various mental health disorders and suggest different ways of seeking treatment as well as how these issues might be dealt with by the public.
Furthermore, Lilac encourages creative expression and regularly posts artworks by its own team of artists on topics of everyday concern such as self-care, career and work stress as well as understanding and managing emotions.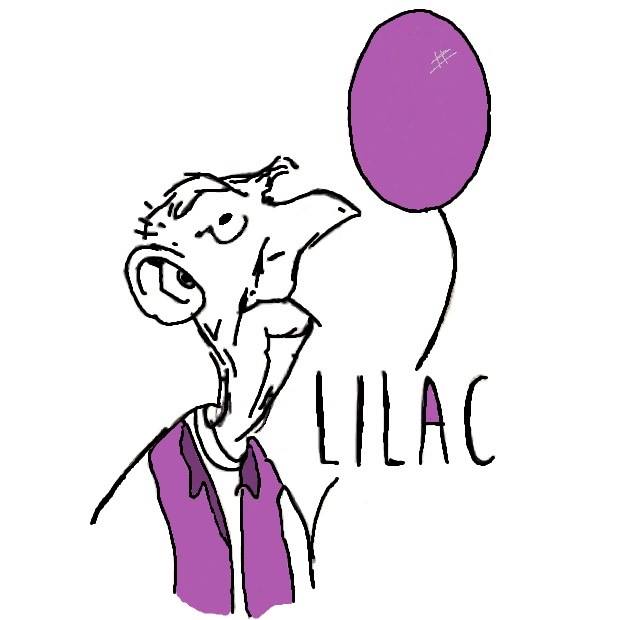 From the Beginning
In response to the first question, as to how Lilac came into being, Marta, who has dedicated a lot of thought, effort and time to this still developing project, explains:
"We were a group of friends going through a lot in high school; it was a time when we all felt a little lost and were thinking about identity and our futures."
One of the most striking discoveries made together with a colleague at the time was that young people were not talking about and expressing many feelings. Rarely would it be addressed why one might not be feeling good at times – or if, then there seemed to be no suitable way to explain why. "For example," Marta suggests, "No one talked about their relations with their parents."
The ball for Lilac got rolling, when Marta and her best friend, who were both active members of a Model United Nations (MUN) team at high school, began to integrate an 'awareness activity' into their standard activities, whereby participants were encouraged to write anonymous stories.
"It was very cathartic; there was crying, and people were getting a lot off their chest."
Not long after, this meanwhile fairly tight-knit team expanded and ideas came to fruition at the American University in Cairo (AUC), where the young students started their degrees.
Lilac was launched in April 2015 and has ever since grown to be more diverse, with students from other universities and medical schools asking, "How can we join?"
The platform first gained traction through weekly content posted on a particular topic. For example, in the wake of a fellow student's loss of her mother, the rarely talked about issue of grief was selected. This involved posting a video of the student talking about how the various responses she had received concerning this devastating news had affected her.
At some point the platform died down for several months, as university and everyday commitments picked up and students were busy with coursework. Yet the seeds for the idea had been sown and the willingness and commitment to deeply engage in issues all too often brushed aside would soon grow.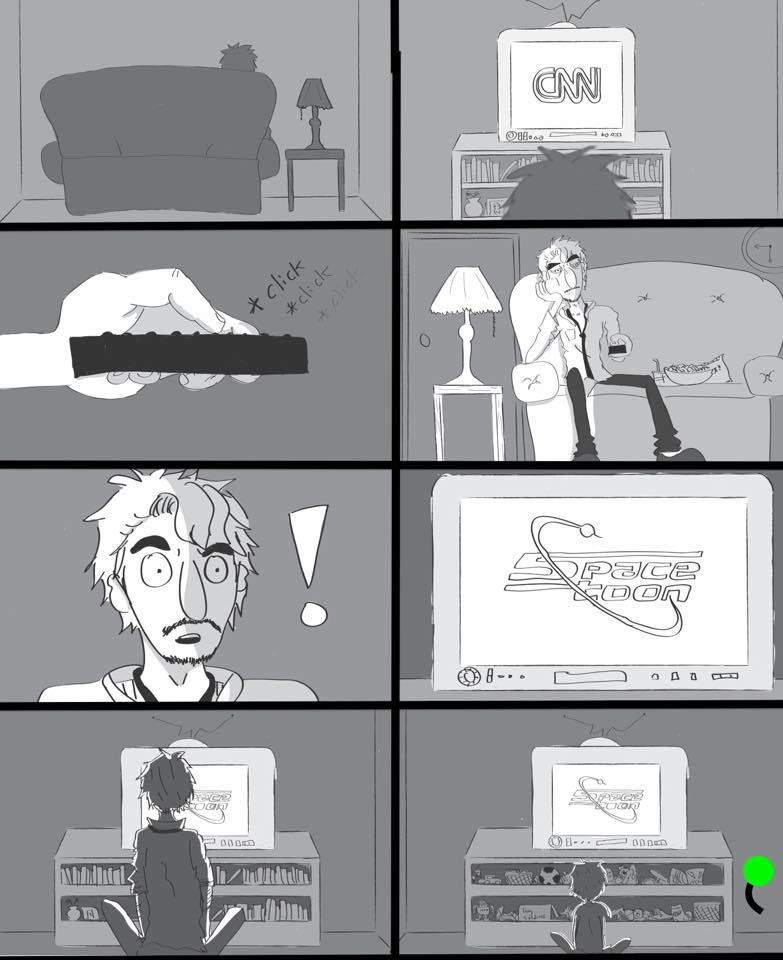 'Warrior Stories'
What got the platform up and running again was a poem on suicide that Marta had stumbled upon and deemed of interest to the Lilac community. When she posted it on the page one day, it received a lot of views, rapidly increasing the page's number of followers.
It was immediately clear that users were highly receptive to this type of content. Hence this poem inspired and would soon initiate regular posts on emotional issues.
The main addition made to Lilac at this point, were the so-called 'warrior stories,' an ongoing and increasingly popular initiative. Followers of Lilac are encouraged to anonymously fill out a Google Form where they can share stories or concerns – and meanwhile three of these are posted a day by the page administrators for others to read.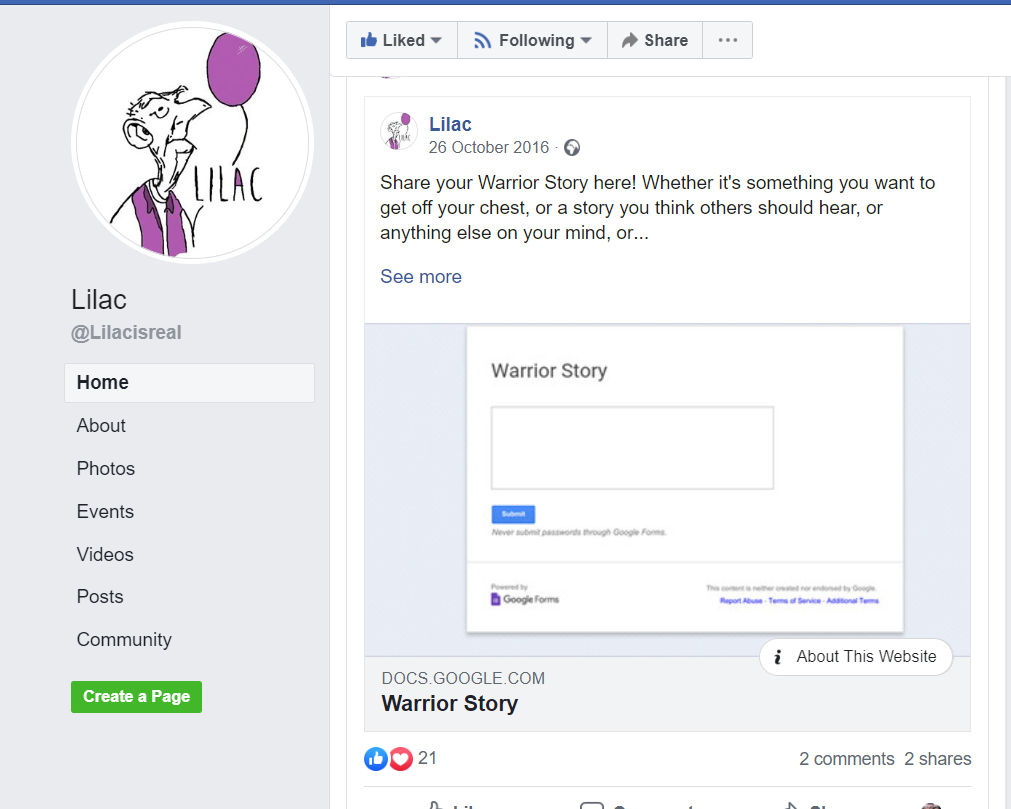 Yet Marta is careful to distinguish these from those made on many other 'confessions' pages emerging and spreading on social media. Why? "Check the comments and you'll know the difference," she says. Apparently on these pages – surely the real point of confession being to alleviate feelings of fear and guilt – people will instead guilt-trip you with their comments.
Quite obviously, however, more and more young people are seeking outlets and want to ask questions. And anonymity continues to be tempting and the preferred solution, considering that many issues relating to sexuality, personal and familial relationships, gender and identity or atheism are controversial.
Actually, not all of them strictly qualify as mental health disorders but rather, as "affecting mental health," we are told.
According to Lilac's Facebook page, mental health issues are described as follows: 'You do not need to be clinically diagnosed with a psychological disorder to experience any mental health dysfunction. Your problems are serious enough if they are serious enough to you.'
Art and Mental Health
As Lilac's founding team gradually became more involved and ideas developed, the community soon proceeded to meet up regularly and an arts team and research team were formed, that would together vote on a monthly topic.
The arts team comprises creative minds such as photographers, videographers, writers, painters, whereas the research team is intended to conduct further research into the various issues of interest.
One of the main aims was to find ways to relate to people not just through stories but also art and various forms of creative expression: "We did not just want to post relevant videos but make our own 'stuff' too," Marta emphasizes.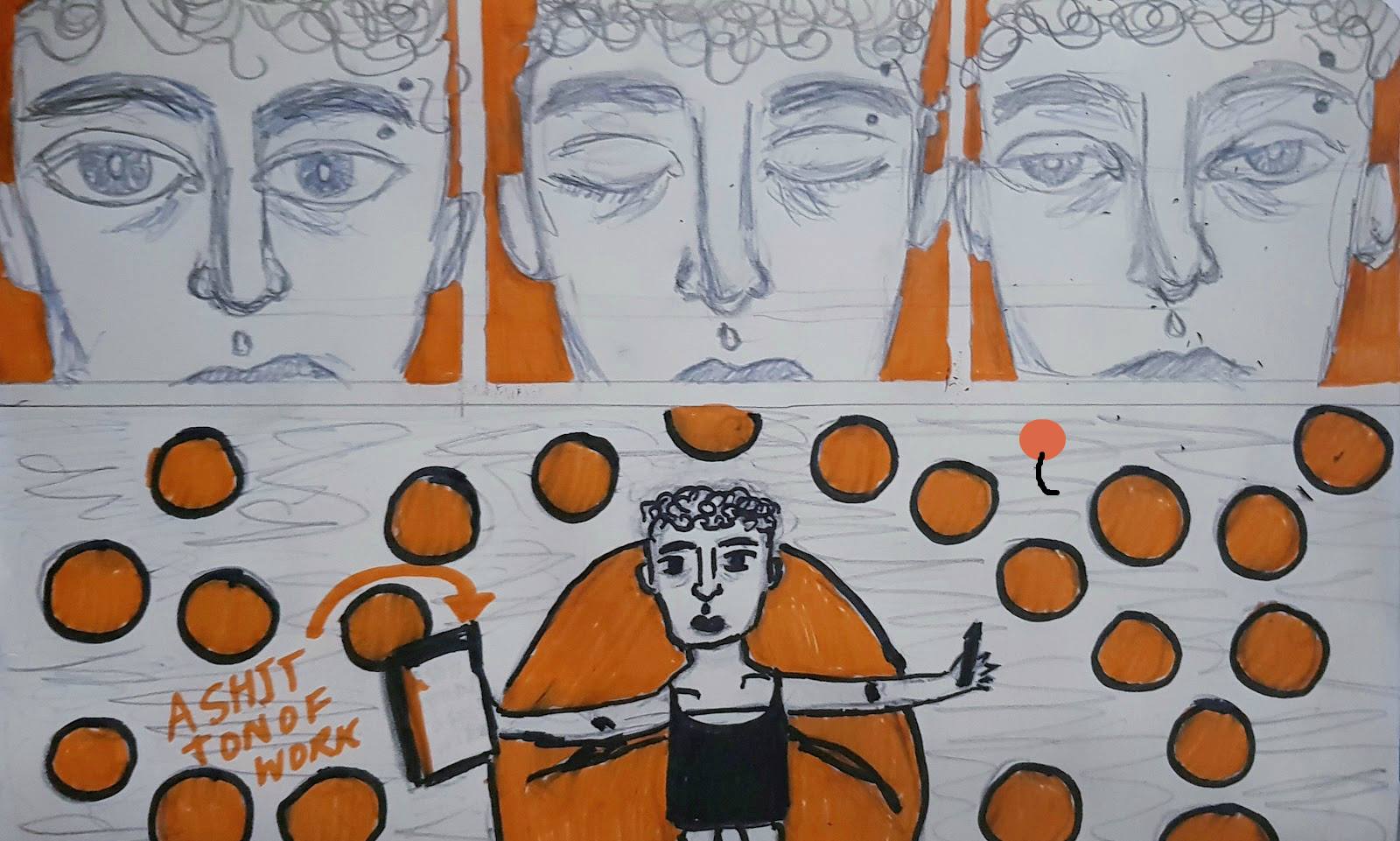 With the aim of having a general base of credible information, articles on the topic of the month are circulated amongst the team. As such, there is always a compilation of research articles from diverse and credible sources such as the American Psychological Association (APA) to refer back to.
Examples of monthly topics include both serious mental issues such as self-harming, breakdowns, eating disorders, and lighter social issues, which are sometimes playfully addressed, if not even collectively celebrated, for instance 'daily achievables' like getting out of bed, overthinking, parenting or co-dependency.
What Next?
As the platform currently stands, it is still the 'warrior stories' that receive most attention. The team is still in the process of figuring out how to be able to stand out more and have a distinct identity, while encouraging communal discussion and a comforting space.
"There's a fine line between giving everyone a voice and trying to sustain Lilac's own encompassing umbrella," Marta notes. In other words, Lilac wants to be an inclusive entity, yet with its own voice, where all shared information is well-informed, professionally researched and empathetic.
Critical of the institutionalized ways in which many social and mental issues are still dealt with, the more grassroots-driven Lilac community is consistently thinking about how to appeal to everyone and make engagement equal.
"Schools always focus on bullying but then they mostly talk about it with a 'top down' approach and as a kind of separate topic," Marta explains.
Similarly, when it comes to representation in the media, mental health concerns all too often simply enter as 'news' in the form of suicide rates, for instance.
When asked what other formats appeal to and are preferred by the Lilac team, Marta highlights  'Humans of New York' as her personal favorite and an inspiring example.
Recently the platform was approached by a popular regional media outlet interested in potentially starting a column, a general development Marta and her peers seem to be enthusiastic about, stressing the need for more visibility within the health and wellness columns that already exist.
The fact that Lilac is growing in popularity makes us optimistic and for anyone interested, the platform is full of encouraging commentary: "Lilac may help those of you going through similar things to cope, and those who have people they care about going through these things to know the right way to be there for them."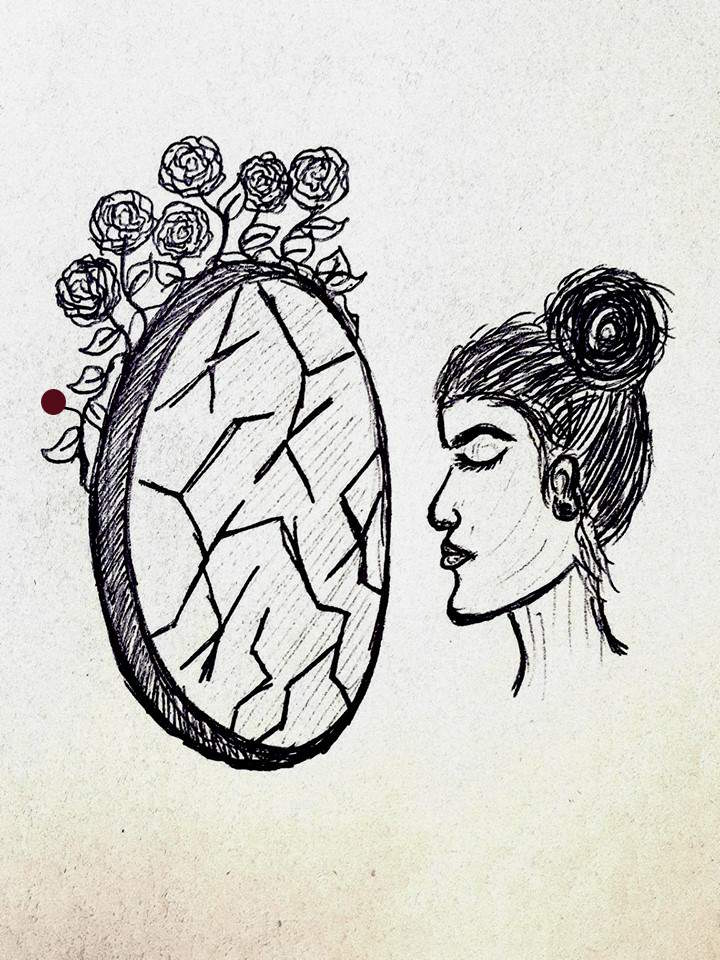 ---
Subscribe to our newsletter
---