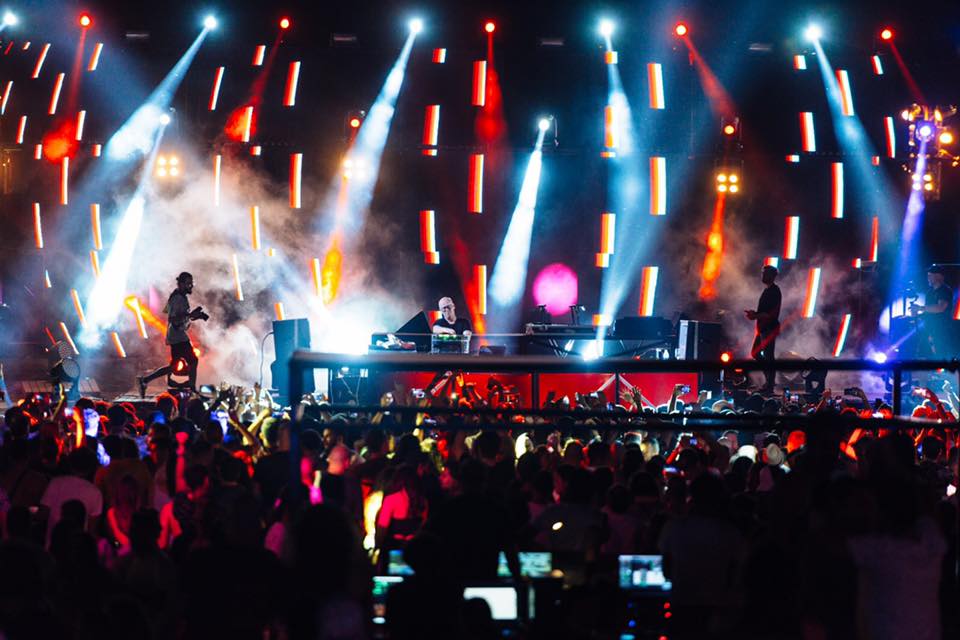 Summer has definitely hit Egypt, and locals and tourists alike are gearing up for long weekend escapes to the beach or other fun activities away from work and everyday life.
Music festivals are amongst the most popular celebratory events held during the summer months across the globe. Over time, they have grown in abundance and become increasingly diverse in content, location and audience; tailored to suit a wide range of music tastes, their common denominator continues to be pure fun and enjoyment.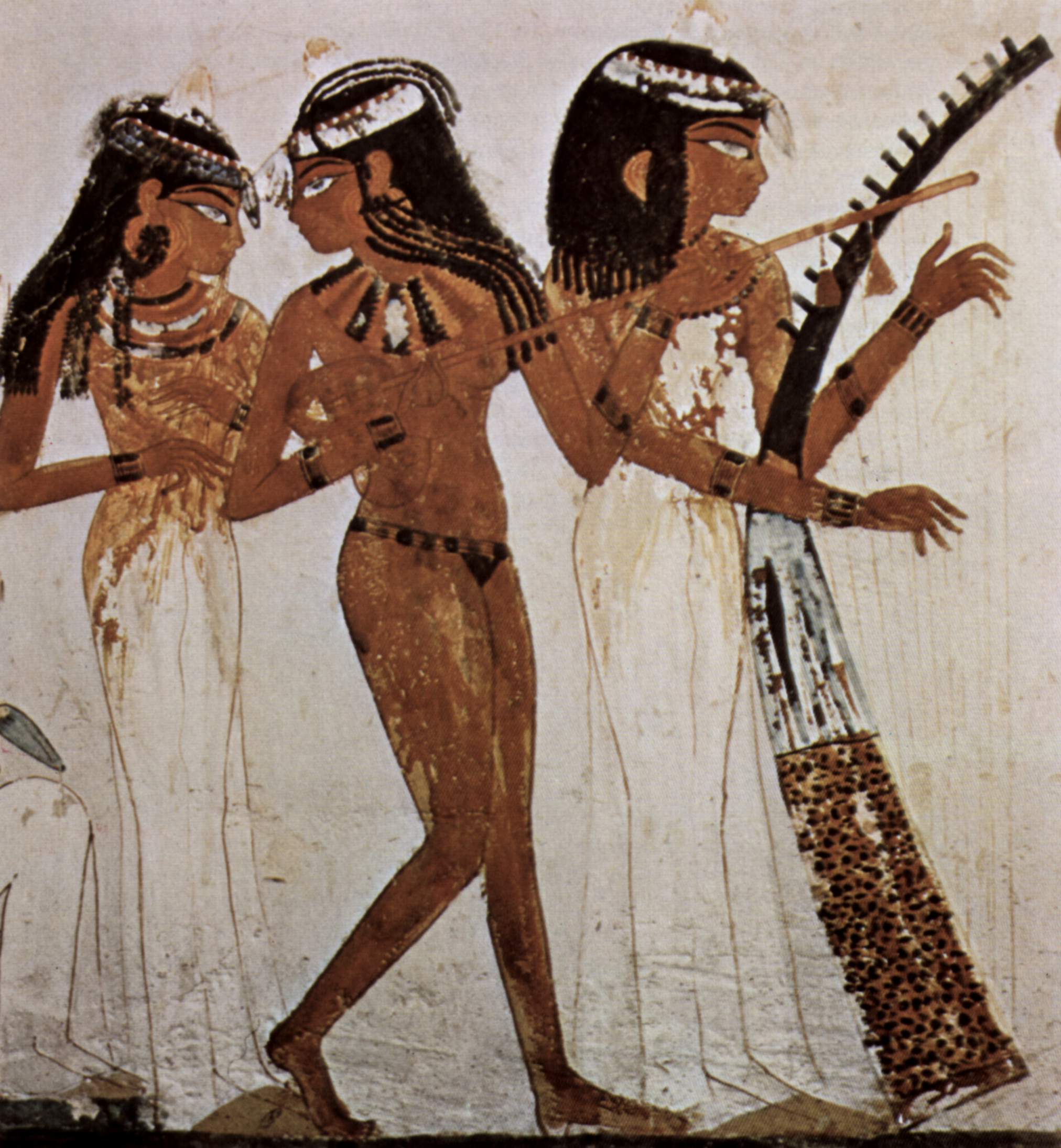 Back in ancient Egypt and later in Greece, festivals frequently took place in the form of athletic or musical contests. In modern times, music festivals have mostly become commercially driven, often serving the purpose of attracting a large number of visitors to a variety of popular and undiscovered locations. At the same time there are many alternative, smaller and more intimate festivals that pop up every year, presenting fresh talent or local and more traditional music.
Festival Flashback and Preview for Techno Lovers
Sandbox (13-15 June)
Last weekend, from 13-15 June, the Red Sea resort El Gouna hosted Egypt's largest annual Electronic Music Festival Sandbox.
For three consecutive days, the idyllic coastal town located around 20 kilometers north of Hurghada offered electronic music fans incredible sounds, endless hours of dancing and plenty beachside relaxation throughout the day.
Sandbox was first launched back in 2013, this year thus marking its seventh successful edition. Over 70 international and local DJs took to the decks to play a diverse mix of electronic music sets, ranging from darker techno, house to more upbeat disco sounds. Managed by Cairo's event brand Nacelle, which also organizes regular club nights in Cairo throughout the other seasons, Sandbox is carefully curated and boasts an impressive two stages, atmospheric lighting and many food stalls, all a stone throw away from the beach.
Chill O'posite (13-15 August)
For those mourning the end of Sandbox, another of Egypt's seaside havens – the chilled beach town and sought-after diving destination of Dahab – promises to be filled with electronic melodies and beats later on this summer, from 13-15 August.
The brainchild of two Jordanians who took a liking to the simple life of Dahab when visiting the town and its surrounding nature 10 years ago, Chill O'posite is an emerging electronic music festival that is smaller and more intimate than Sandbox. It brings together local Egyptian artists and several handpicked and talented DJs from across the Arab region, including Lebanon, Jordan and the UAE.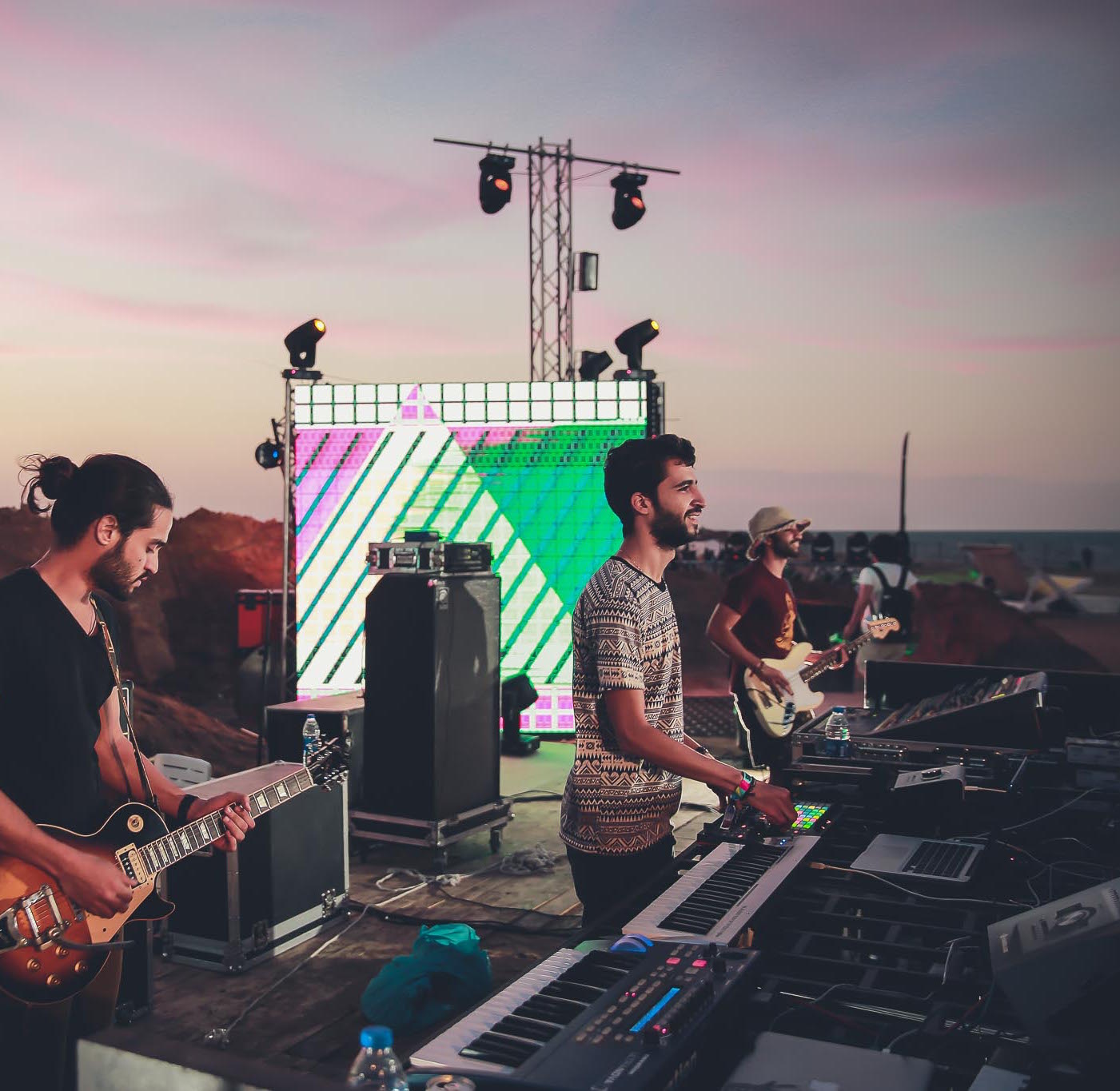 The former Bedouin fishing village of Dahab is located on the southeast coast of the Sinai and boasts numerous clean beaches, underwater treasures and a breathtaking mountainous background.
Chil O'posite festival is unique for matching its intimate line-up with diverse venues, be that downtown Dahab, at the beachside or in the mountains.
Current City Festivals for the Spontaneous
Whoever is unable to leave the urban centers of Cairo and Alexandria but does not wish to miss out on festival fun, two prominent music festivals underway during this third week of June are the Cairo Opera House's Summer festival and the annual Fete de la Musique; the Alexandrian rendition will take place in the Citadel on 19 June, and the Cairean one a day later on 20 June in Al-Azhar Park.
Opera House Summer Festival (12-20 June)
The second half of the Opera House Summer Festival, which is running from 12-20 June this year, can still be caught daily at 8 PM in the well-known complex' Open Air Theatre.
Egyptian singer Carmen Soliman, who won the first season of Arab Idol in 2012 will be performing on 18 June. Egyptian actor and singer Mohamed El Sharnouby, who has collaborated with many other Arab singers and is the son of famous composer Farouk El Sharnouby, will take to the stage the night after. On the final night, 20 June, Egyptian singer and winner of the 8th season of Star Academy Arab World, Nesma Mahgoub, who sings a variety of Western and Arabic genres, promises to bring this week-long concert series to a successful completion.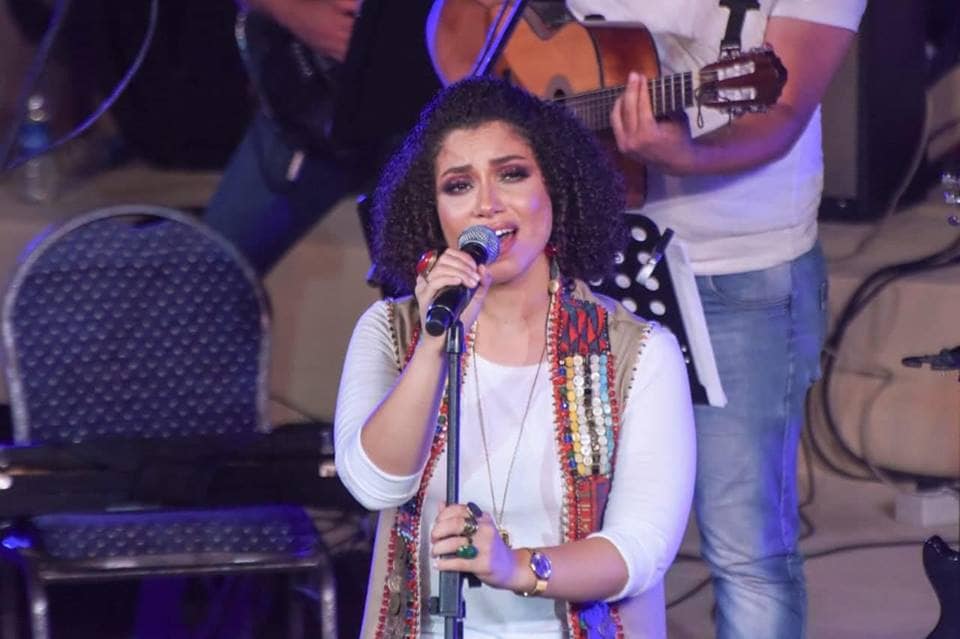 Fete de la Musique (19, 20 June)
Launched by the French Cultural Ministry back in 1982 and first reaching Egypt in 1992, the annual Fete de la Musique is the product of a vision to unite French and local artists around the world. The summer event has meanwhile expanded internationally to more than 120 countries.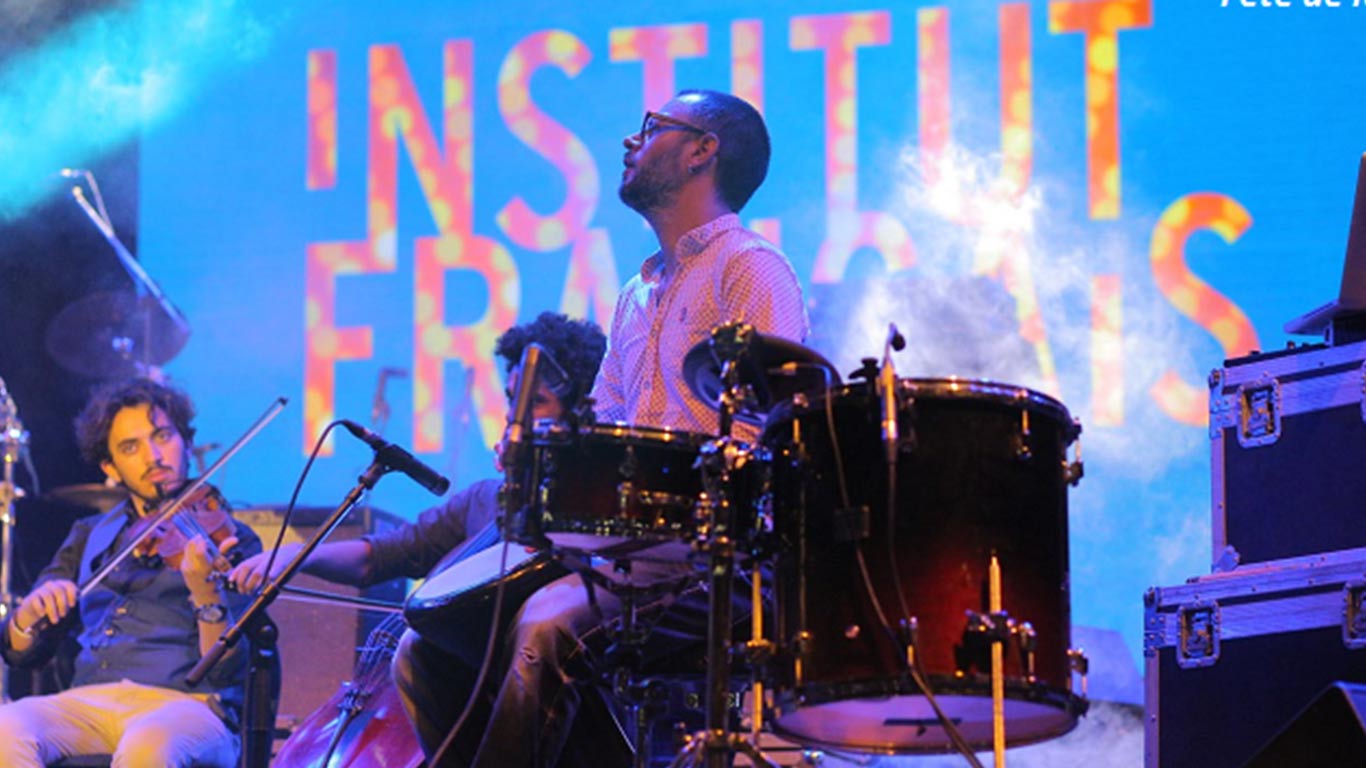 It is jointly supported by the Institut Francais d'Égypte and French Embassy in Cairo and brings together a range of music styles, including jazz, rock, hip hop and pop music in an effort to celebrate and spread freedom of expression, creativity and happiness.
A brief glimpse at this year's edition on the event's Facebook page reveals that it is to be dedicated to Algerian singer Rachid Taha, who passed away in 2018. As such, the musical focus will be on the many facets of Algerian popular music Raï, the origins of which date back to the 1920s. It is also a genre that supposedly represents the music of celebration and solidarity in Egypt as well as in France.
Performing artists include French-Algerian singer Sufian Saidi together with the Mazalda band, who will perform some modern Raï sounds, Cairene oriental jazz band El Dor El Awal, as well as the electronic-infused sounds of El Kontessa with its electro chaâbi revisited, for an explosive finale.
Stay Tuned for Jazz in October
While we are still in the early stages of summer 2019, Jazz lovers and appreciators of late summer and early fall might want to pencil the following dates into their October schedules:
Cairo Jazz Festival (10-12 October)
The 11th edition of the annual Cairo Jazz Festival will take place from 10-12 October this year, with the detailed line-up and venues yet to be announced.
Aiming to spread Jazz to as many people as possible, not simply as a music genre but as a life experience of freedom of expression, the multi-day event promises to present some of the myriad styles of jazz music as well as a unique fusion of blues, classical and folk music.
Founded in 2009 by pianist, composer and producer Amro Saleh, who was driven by his passion for Jazz and his wish to allow for Egyptian and international Jazz artists to mingle, CJC has consistently inspired local audiences with this global musical phenomenon.
In the past, the festival has hosted Jazz of multiple flavors, from Spanish, German, American and Portuguese to Moroccan and Lebanese.
---
Subscribe to our newsletter
---