Travco Properties is expanding its portfolio with its recent luxurious residential development, Cavo Sokhna. Travco Properties is an extension of the Middle East's leading integrated hospitality, tourism, and real estate development group, Travco Group.
With 35 years of success in the field, Travco Properties aims to broaden the scope of real estate offered in Egypt, by creating sustainable and self-sufficient developments. Driven to provide a unique experience, Travco Properties combines real estate with hospitality in its mixed-use developments, including urban as well as beach communities.
Travco Properties entered the scene in 2014 with its first successful project, Almaza Bay, located on Egypt's North Coast. Almaza Bay currently boasts five world-class hotels, and when finalised will include amenities such as an outdoor sporting club, a retail centre, a marina and nearly 2,000 residential units.
Travco Properties' success as well as future expansion plans have provided rapid growth for the company, and has paved the way for their second project, Cavo Sokhna. Cavo Sokhna, a coastal resort destination inspired by Egypt's lingering beauty, was pre-launched on March 17, 2019. Described as a scenic sanctuary, Cavo Sokhna emulates tranquility guaranteed to reconnect your mind, body and soul.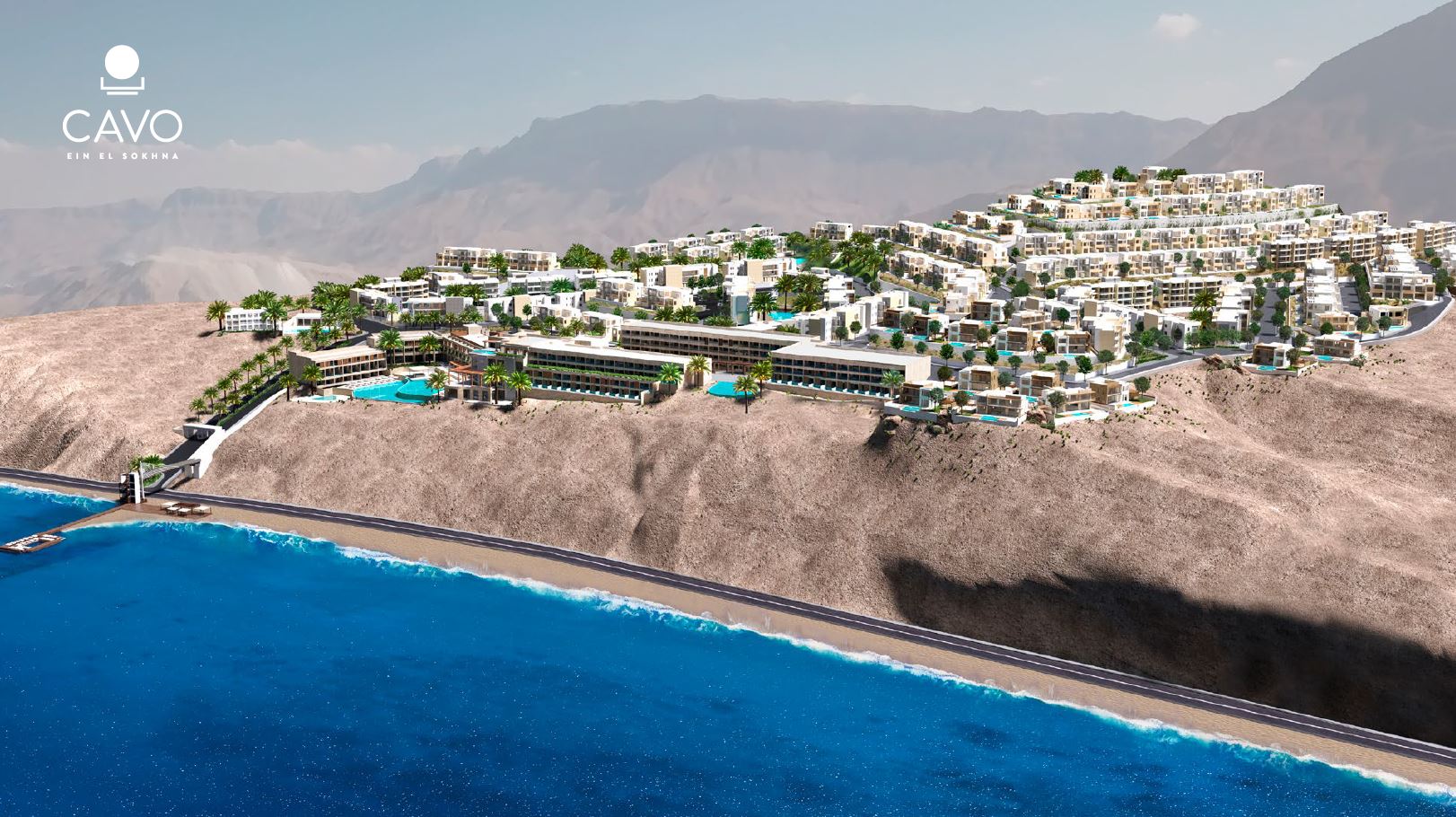 The development itself, comprised of 700 serviced units, sits on 421,083sqm of private land between 35-110 meters above sea level. With stunning views of the Red Sea and Ataqa Mountains, Cavo Sokhna presents itself as a year-long retreat. Each element of the development has been carefully selected to further emulate the surrounding terrain, which is noticeable in the architecture designed by the renowned company Liakos Architects.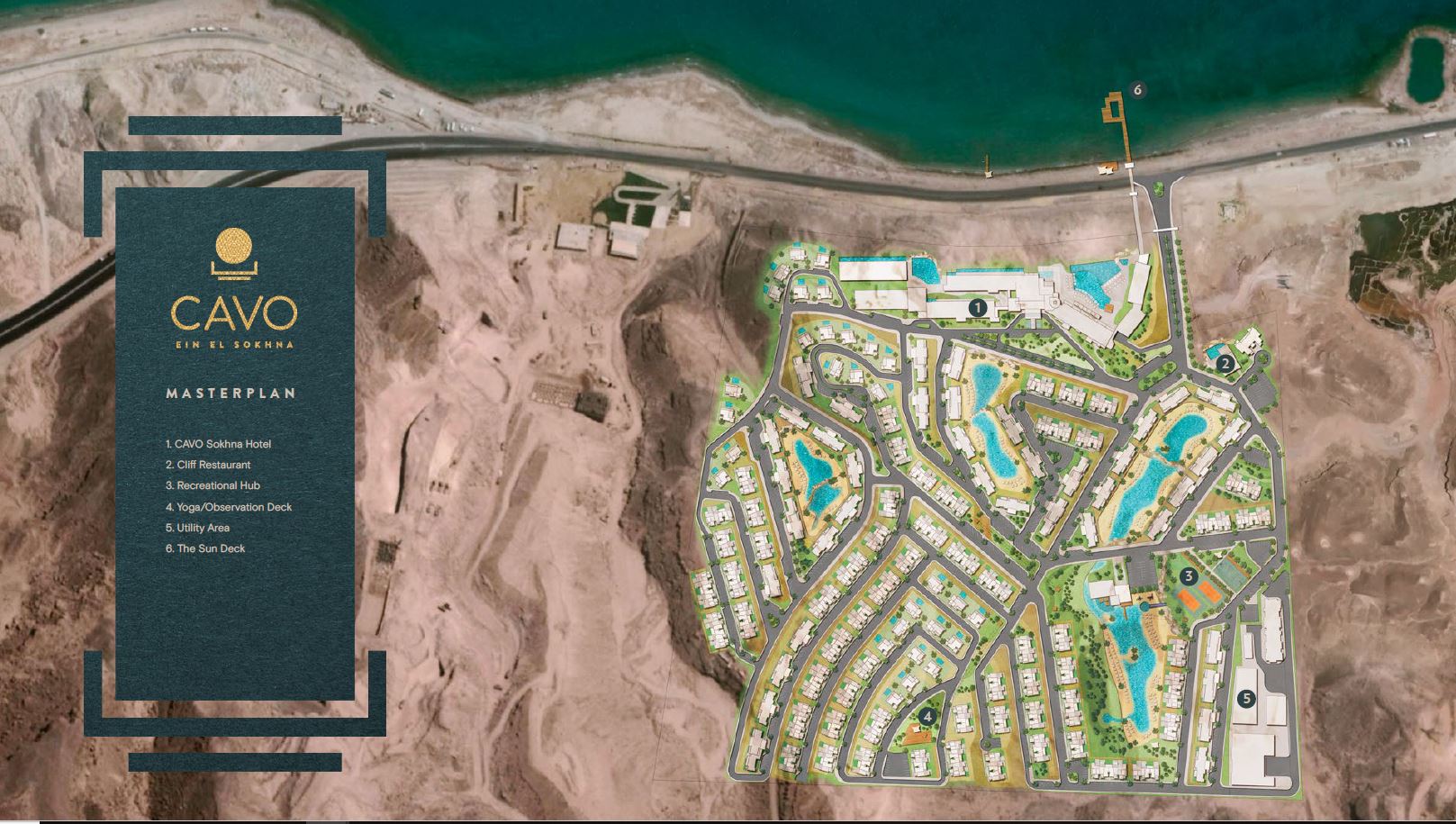 Liakos Architects focused on highlighting the pre-existing topography when building Cavo Sokhna, which sits on a mountainous cliff-side. The architecture company paid further homage to Sokhna's natural elements with bespoke designs that create a vital connection between the surrounding land and residences themselves.
Cavo offers residents a range of unit types, ranging from one, two or three bedroom apartments, clifftop townhouses, and luxurious seaview villas. Each unit emphasizes a balance between outdoor and indoor experiences, from its modern interior to panoramic views, with some units including private pools and gardens. Cavo's units also offer a range of services, including housekeeping, concierge assistance and a continental menu.
Welcoming both locals and tourists alike, Cavo prides itself on world class amenities, including its private beach and pier, spa services, outdoor observatory, kids area and sports centre. Its services aim to connect residents with their surrounds, with activities such as rock climbing, retreats, yoga and tailored classic and luxury spa treatments.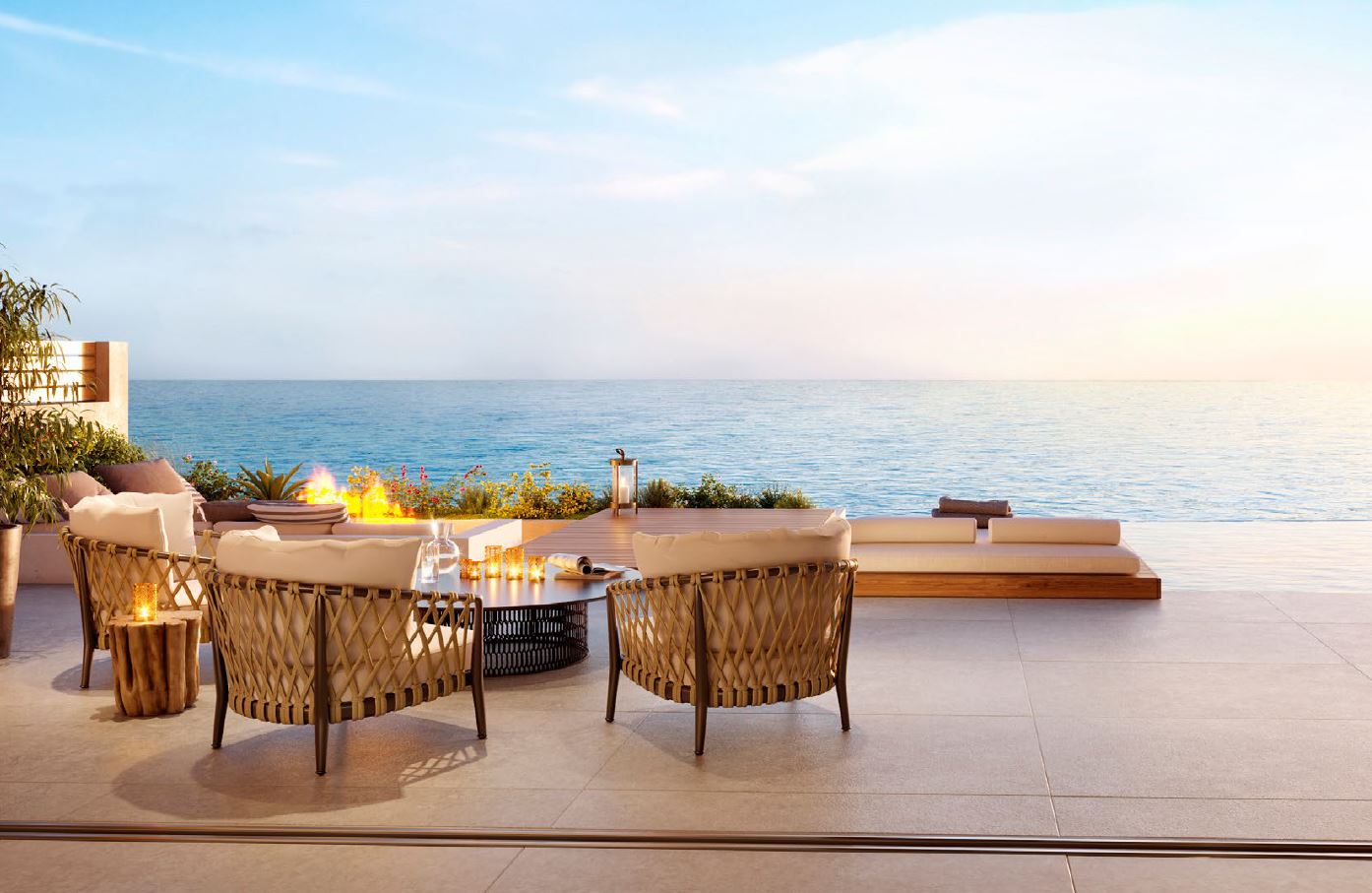 The resort takes pride in its desire to provide guests with a space to relax and enjoy living, day in and day out. Its planetarium and outdoor observatory take advantage of Cavo's location 110 metres above sea level, and offer guests a chance to explore the stars. Guests can also unwind with indulgent spa treatments, rejuvenating detox programs and in a calming thermal pool.
Cavo Sokhna complements Travco Group's vision to find prime and untouched locations, and evolve them into flourishing tourist hotspots. Each aspect of the hotel aims to express the serenity, beauty and opulence of Ein El Sokhna, advancing it as an international retreat. Cavo emphasizes the majesty of its surrounds, hoping to allow residents to fully relax all year round and to reconnect with the art of living.