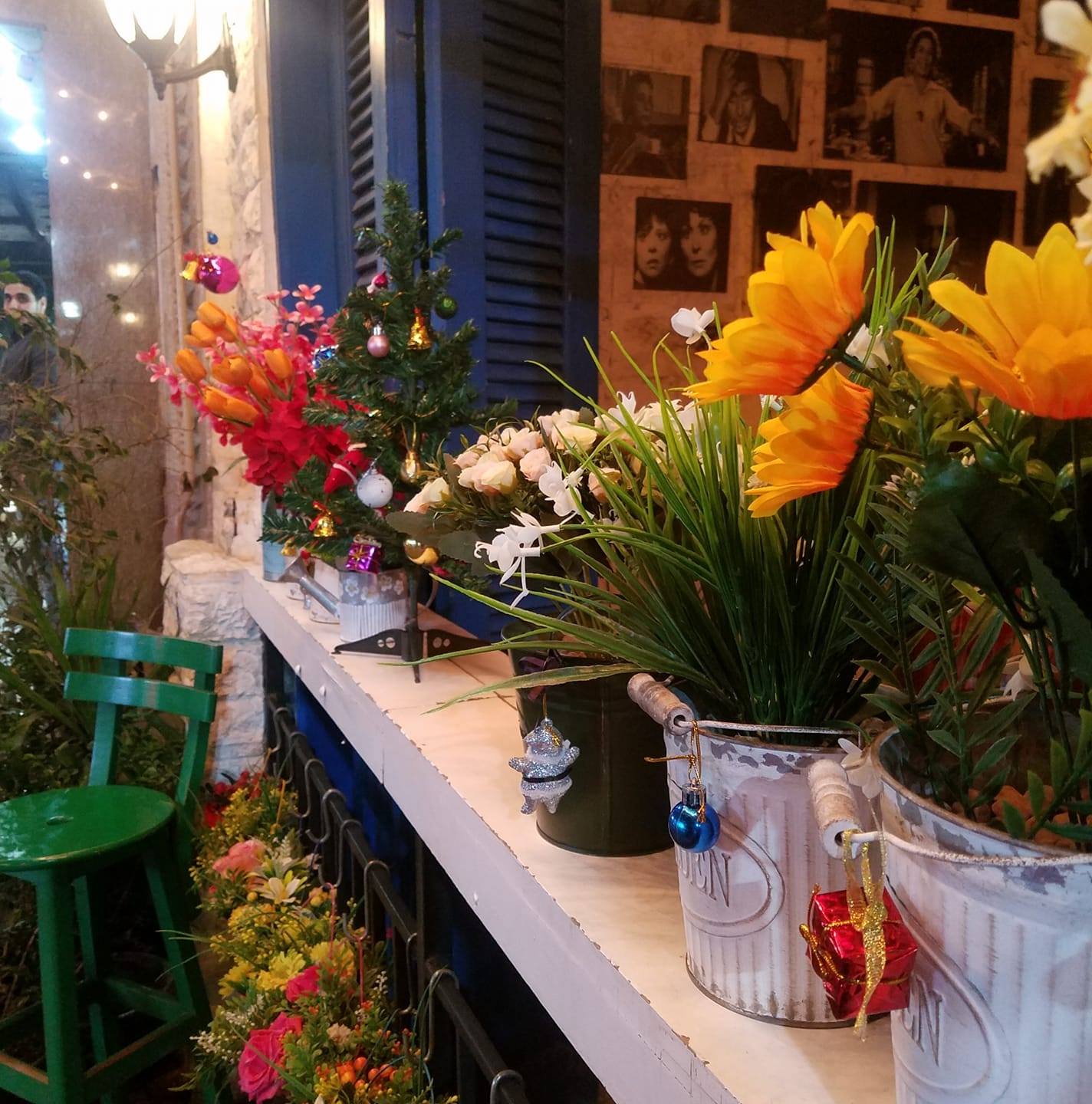 Are you fishing for undiscovered food gems in Cairo? It is almost impossible not to notice the blue sign and flowery exterior of "Fish & Chips" restaurant on Sharia El-Bostan, even when wandering mindlessly down the busy Downtown street towards Mohamed Naguib metro station.
There, situated among the countless regular Egyptian food outlets and juice bars, appears a door that cannot but look inviting to locals and passersby alike. For this reason, we return there one evening on a whim with the intention of grabbing a bite, and curious to see how its interior lives up to the promising façade.
"Fish & Chips" is a small restaurant with around six tables of varying sizes, most of which appear to be occupied on this evening, making us wonder for one second whether a phone call to reserve may have been necessary. Yet we are immediately greeted with attentive smiles and led to a small table near the entrance, only to be offered to replace it with the one by the window, once vacated. A kind-looking woman brings us the menu and then proceeds to show us a selection of mouthwatering photos depicting some of their fishy favorites on her smartphone.
We take a moment to confer, and, considering that it is a very hot and stuffy summer evening, decide to opt for the menu's lighter options, although we nod in agreement that we will have to return again soon, judging by all the smells wafting over from neighboring tables and the visual delights of a range of fish and seafood dishes on display, clearly living up to the photos we were shown just before.
The seafood soup and mix fried are in progress in the kitchen, as we are gently moved to the window seat, where we start nibbling from the bread basket that contains both regular 'eish baladi and tasty deep-fried crusty pieces, to be dipped in the various accompanying Egyptian classics, including tahina, baba ghanoush and with fresh rocket leaves.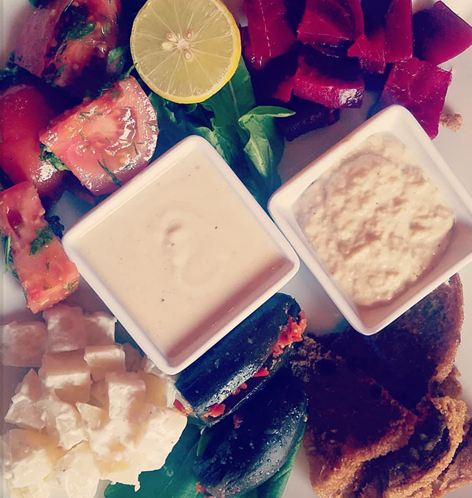 At this point we find time to take in the place's interior design: On one of the walls closest to our table around 20 black and white portraits of old Egyptian film stars are hung up, and waiting for food turns into guessing and remembering names.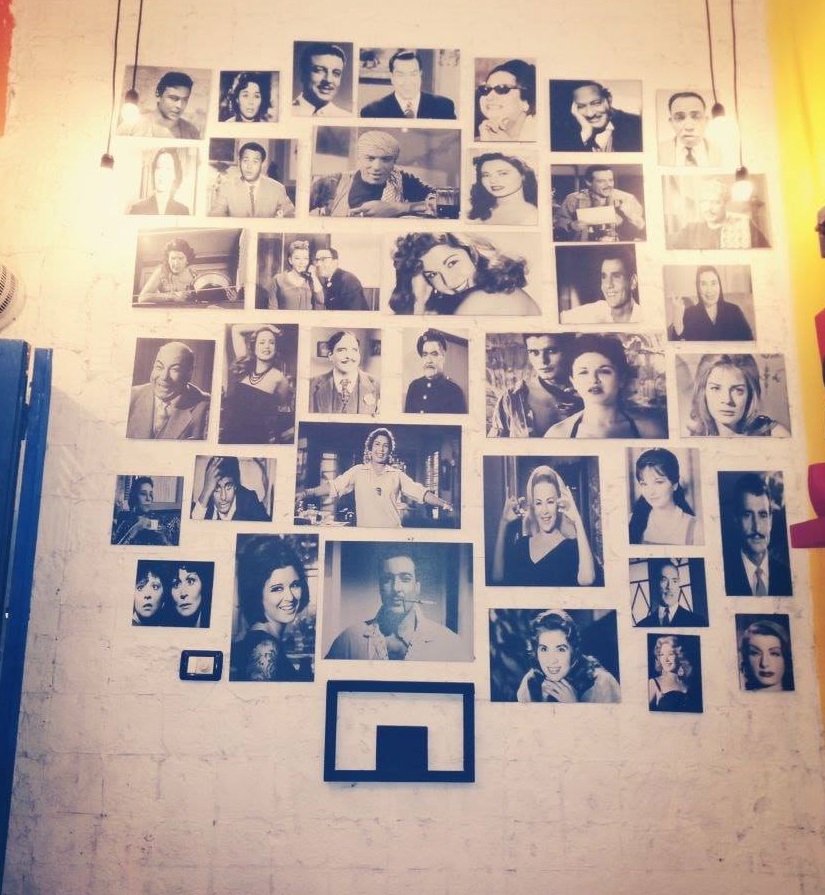 Clearly a lot of thought has been put into the restaurant's set-up and décor. Dominated by blue and bursts of red, pink and green, it could evoke a kind of colorful underwater world. There is something very relaxing and almost Mediterranean about sitting near the window, where we can peer out onto the sidewalk, momentarily forgetting the fact we are in a crowded big city.
The two main dishes arrive and both are equally satisfying on this occasion – not leaving you too full to have to say no to an ice cream on the way home, nor leaving you wishing you had ordered more, although there is plenty left to try from the menu and mind you, we later ordered a plate of home-made chips just to be able to sample their other staple, which did not disappoint either.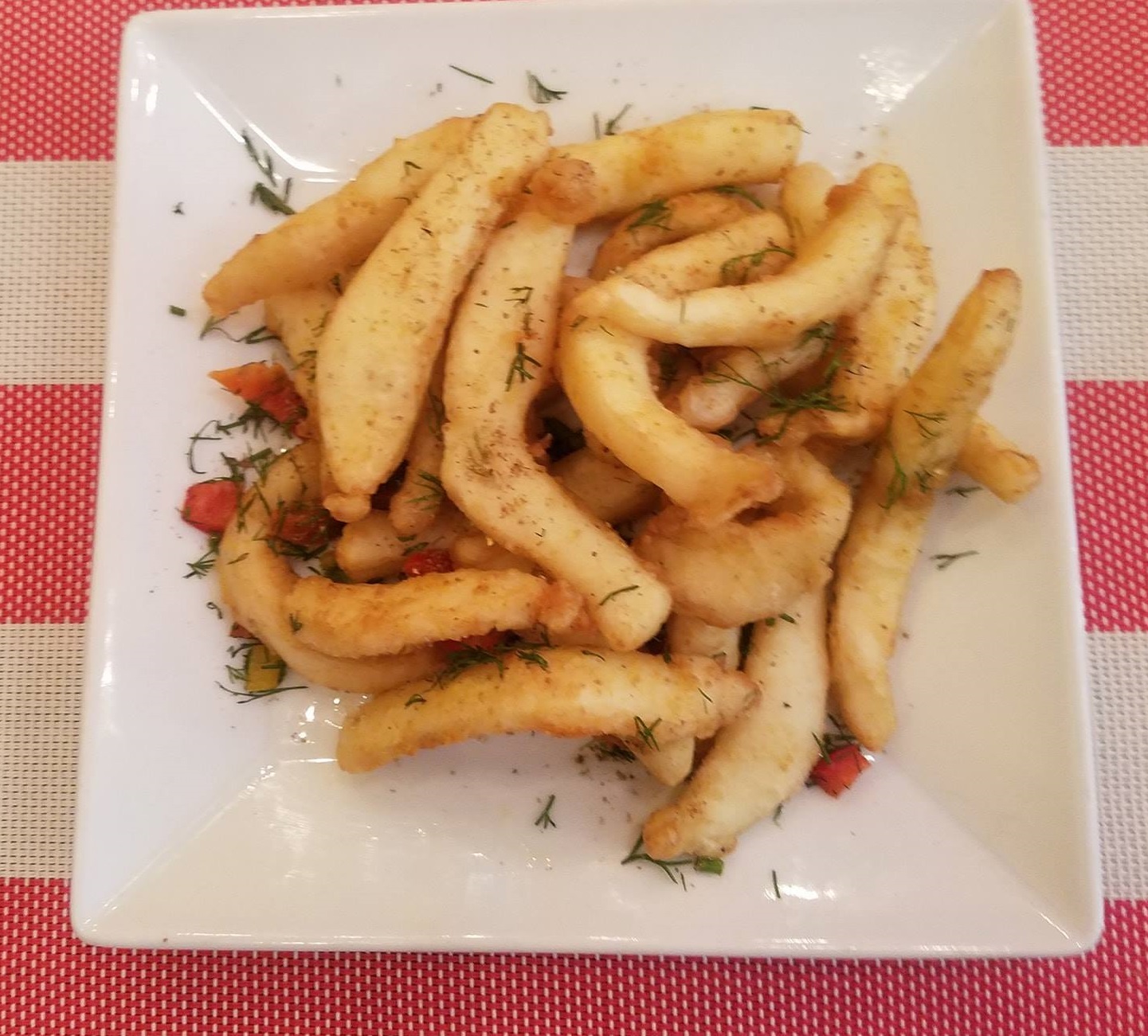 The soup – of which there is a tomato and a cream-based version – comes with lemons that add a tangy taste if squeezed over the bubbling bowl. The chunks of fish and prawns are fresh and infuse the rest of the soup with their salty aroma. The other plate comes with fried shrimps and fish that have juicy meat hidden under the crispy batter and are accompanied by a perfect amount of rice, thoughtfully presented in the shape of a fish.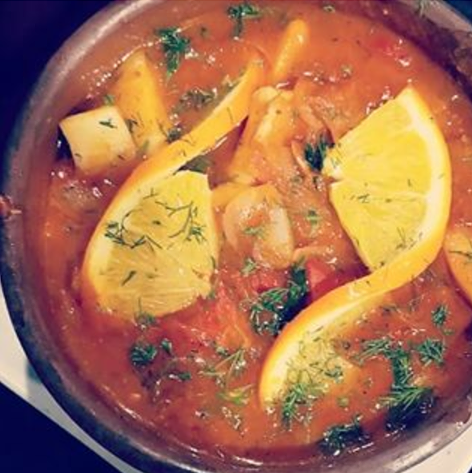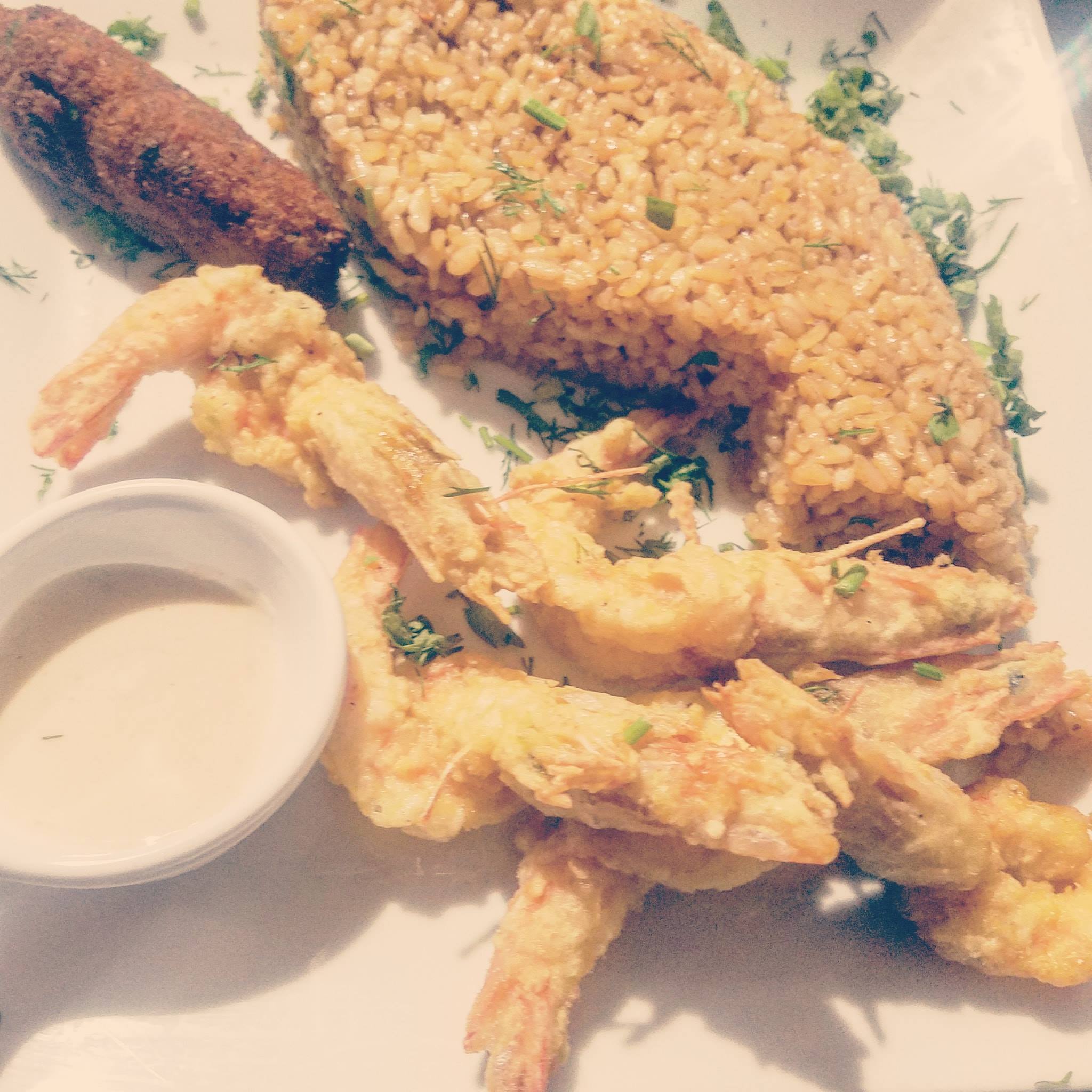 The whole menu contains a range of fish dishes that are likely to please both large and small appetites, risk-takers and simple fish lovers. Whether one prefers pasta, rice or bubbly stews – fish and seafood arguably work well with all. The many options available almost make us forget about the dish the restaurant is named after, which is also listed: fish and chips.
A British food tradition and prominent working-class stock meal of battered fish fried in oil, it was apparently originally brought to the island up north by Jewish immigrants from Spain and Portugal in the 16th century.
Cairo's own "Fish & Chips" outlet, we are told after our meal, opened around a year and a half ago, replacing an older fish restaurant called "Asmak El-Shami," which owner of "Fish & Chips" Randa Shater completely cleaned out and redesigned over the course of seven months: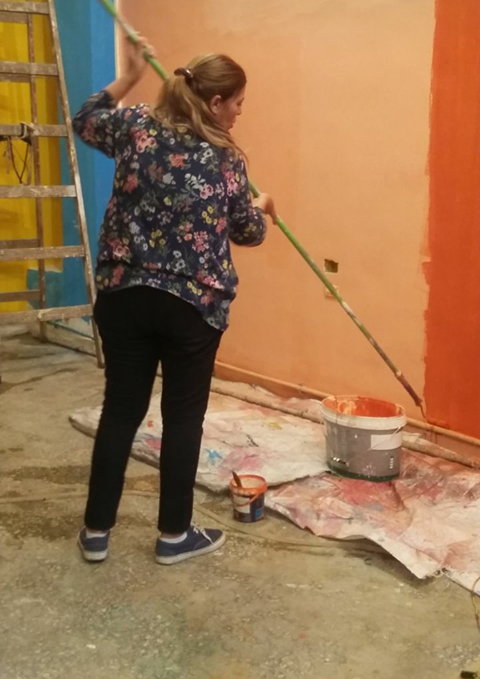 "It was a very, very old restaurant before and we wanted to come up with a new type of fish restaurant, with a unique atmosphere, unlike other fish restaurants across the city. We wanted to add flowers, the sound of old songs and a more attractive smell," she tells Egyptian Streets.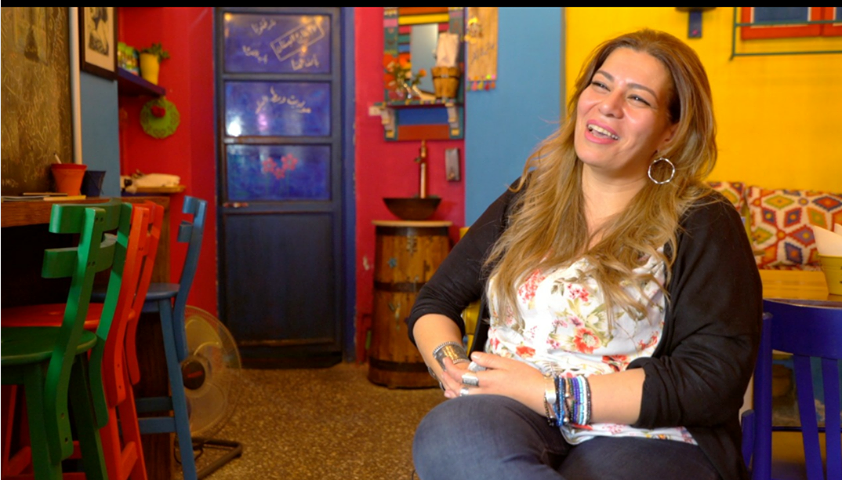 Around six employees work from morning to night at the restaurant. Most of the fish comes from sellers at Cairo's Obour market but sometimes they also travel to Suez to buy their main produce.
We are told that customers frequently order the grilled sea bass, the grilled mullet, the 'sinjari' fillet with potatoes and prawns as well as the grilled prawns ('gamberi').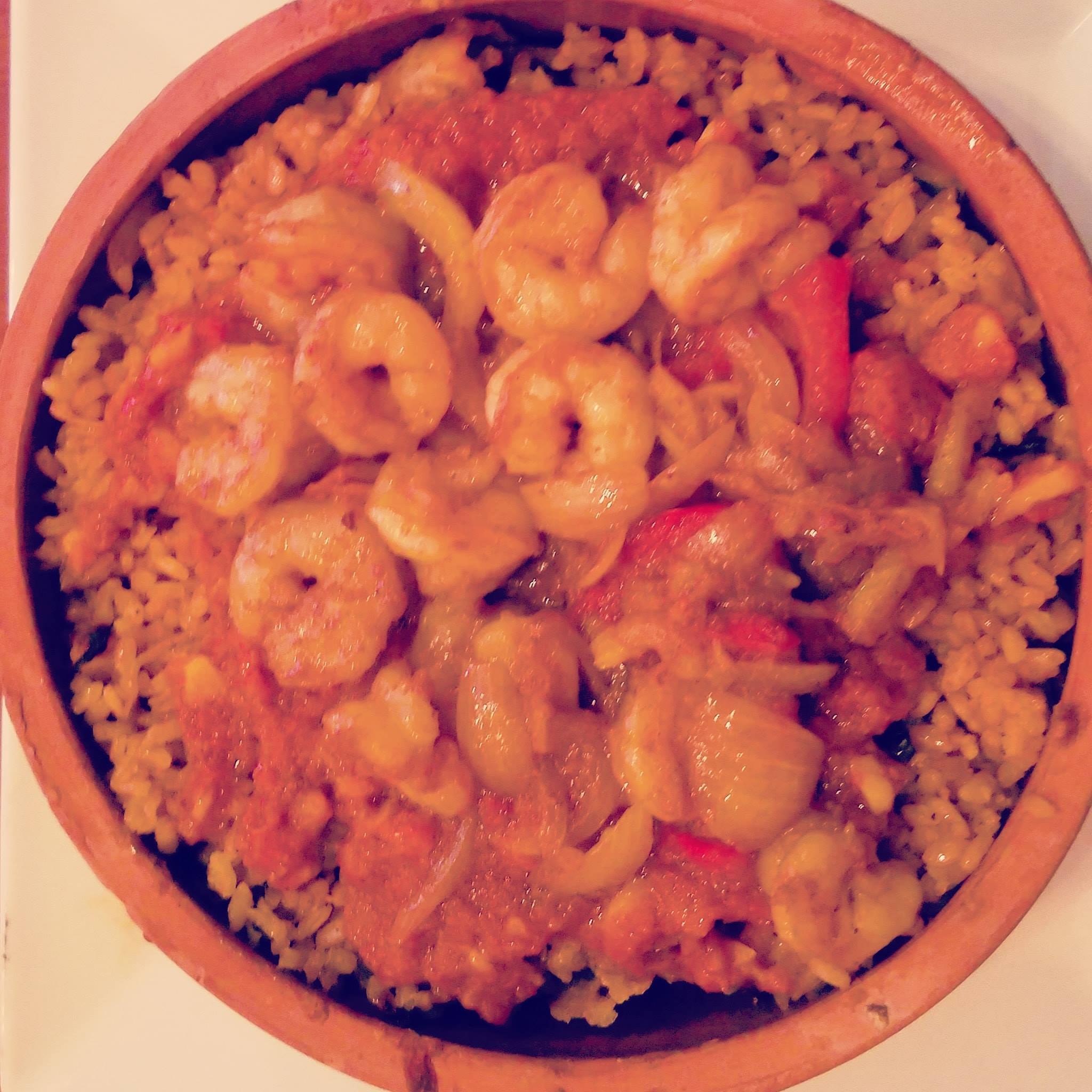 "Our most distinguished dish and what we'd say we're famous for is our fish escalope but also our tajines."
We certainly recommend that anyone who loves fish or misses the sea goes and tries out some dishes at "Fish & Chips"!
For location and opening hours, visit their Facebook page.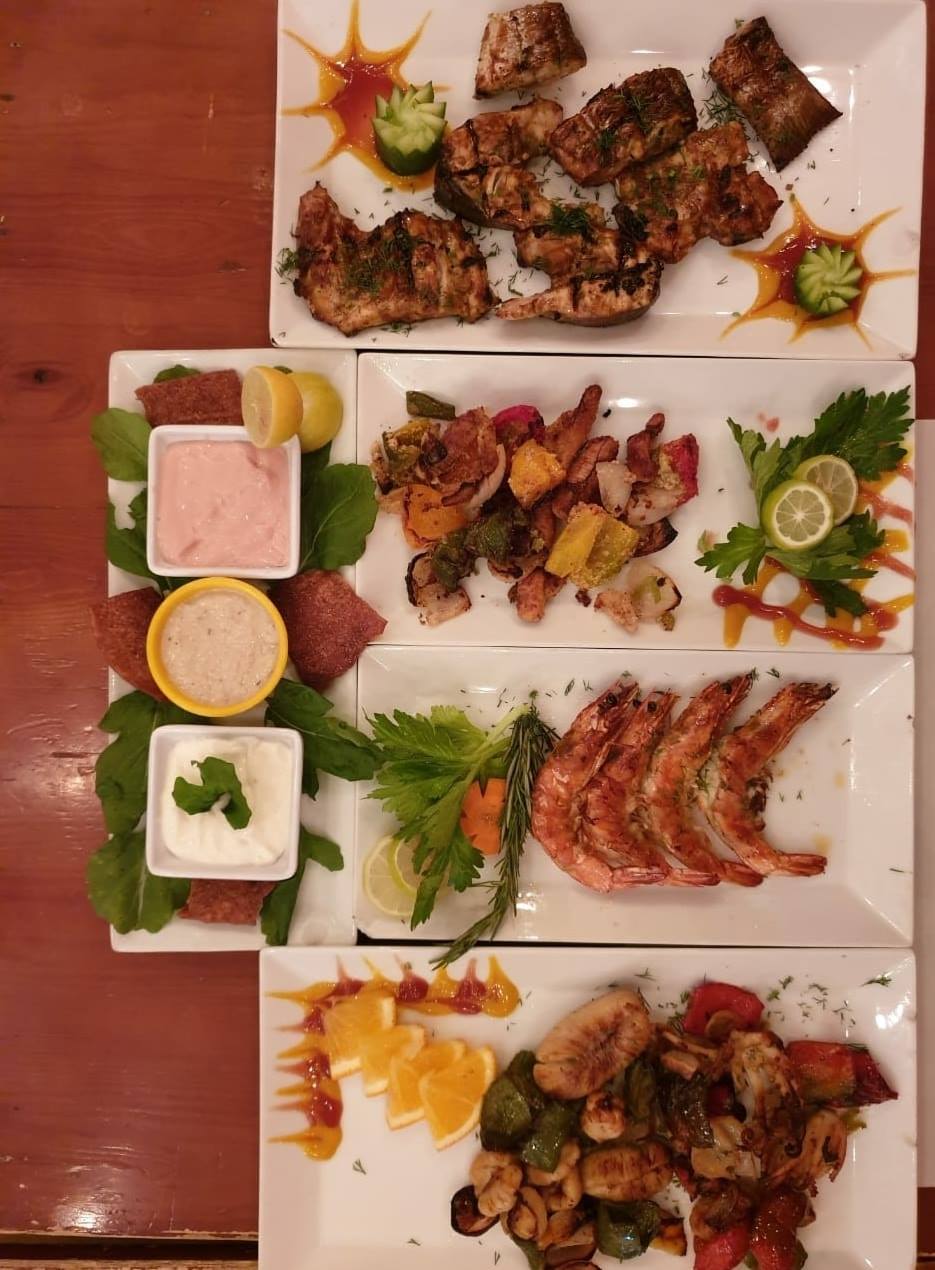 ---
Subscribe to our newsletter
---