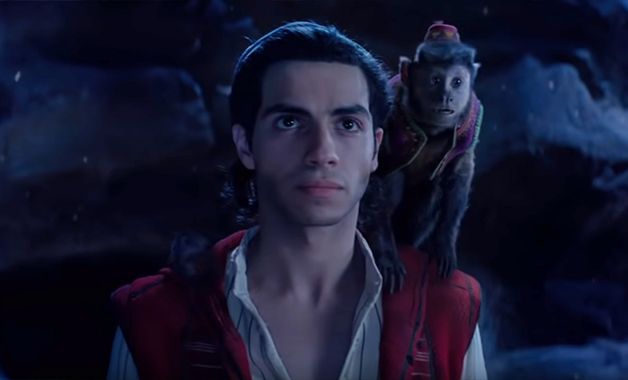 El Gouna Film Festival (GFF) announced on Facebook that the renowned Egyptian-Canadian actor Mena Massoud will be attending this year's third edition of the festival which will take place from 19 September to 27 September.
Born to Coptic Christian parents, Massoud has previously appeared in a number of roles debuting in film and television screens by making appearances in 'Combat Hospital', 'Masters in Crime', 'Ordinary Days', and 'Saving Hope'.
Most recently, he played Jared Malik in the 2015 American-Canadian series Open Heart. Massoud is also expected to star in the upcoming Amazon TV Series Jack Ryan.
His breakthrough came when he was casted for the lead role in Disney's reboot animation Aladdin, released earlier this summer, alongside Will Smith as 'Genie' and Naomi Scott as 'Princess Jasmin'. His role gained him international recognition, as many Egyptian fans from across the world were anxious to see an Egyptian premiere in the Disney film.
Every edition of the festival has so far hosted a number of international Hollywood stars, including Patrick Dempsey, Owen Wilson, and Sylvester Stallone.
This year's full guest of honor list is yet to be announced.
GIFF was founded in 2017 by Egyptian businessman Naguib Sawiris, Amr Mani, Bushra Rozza, and Kamal Zadeh. Its first edition proved to be successful and since then, the Egyptian cinema industry has looked forward to the annual event.
The festival does not only celebrate local and regional films, it provides a platform for key figures in the industry to guide aspiring filmmakers through workshops and seminars.
The goal is to generate opportunities for development and support for all contemporary forms of creative expressions in the MENA region, especially between young generations from the Arab world and their international counterparts.
"We are honoured to be announcing the launch of the El Gouna Film Festival, which aims to activate the cinematic and cultural scene in El Gouna and create the opportunity to develop, encourage and support all contemporary forms of creative expression in the MENA region, especially for the younger generations," Sawiris said.
---
Subscribe to our newsletter
---