One of the benefits of living in a city is the centralized access it permits to a wide range of institutions, facilities and services. These may be public and free of charge or else privately-owned and accessible at a certain cost.
For bookworms, libraries are the perfect example of an institution that ought ideally to be easily accessible.
While some of us may visit them for research purposes only, others may have just as much fun spontaneously browsing their dusty shelves, simply waiting to stumble upon interesting treasures. Often libraries also have attractive reading rooms or even host a variety of cultural and educational events.
Libraries are important repositories of information, whether they be physical or digital, and they are generally housed inside schools or stand as independent bodies. There are also many different types of libraries, ranging from general academic libraries to more specialized research libraries that house collections on particular subjects or fields of interest.
Most countries boast a national or state library that stands – beyond simply being a source of information – as a source of pride and important urban landmark. However, these larger institutions often prohibit citizens from borrowing books, since their collections may include very rare or valuable works.
Public libraries, on the other hand, enable access to the general public and often to visitors too. Subject to an active library card, these institutions usually encourage borrowing books and other media for allocated time periods.
Cairo's Libraries
What does Cairo's public library landscape look like? Finding an answer to this requires a little digging, yet there are in fact a number of general and more specialized libraries accessible to the public, simply waiting to be discovered and taken advantage of.
Of course, the selected libraries that are listed here are subject to change, considering the many unexpected closures or longer-term renovations that can take place. Furthermore, there may also be smaller and local or less official community libraries that are not listed online and require word-of-mouth recommendation.
Just upfront, it need not even be mentioned that Egypt is home to one of the largest and most significant libraries of the ancient world – the library of Alexandria or Bibliotheca Alexandrina, which flourished as a major center of scholarship from the time of its construction in the 3rd century BC until the Roman conquest of Egypt in 30 BC.
While the original library was destroyed by fire more than 1,600 years ago, the Bibliotheca as it stands today reopened back in in 2002, seeking to recapture the original spirit of public scholarship. It now boasts a façade that is covered in letters and characters from more than 100 different languages.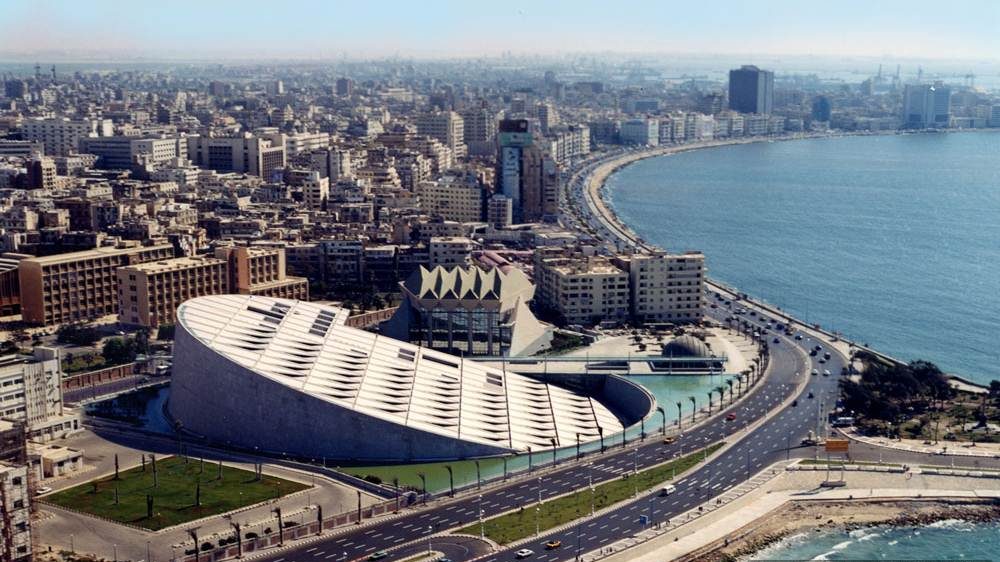 Moving on to Cairo, however, we can say that Egypt's largest library is undoubtedly the Egyptian National Library and Archives, generally known as Dar el-Kotob, based in the district of Boulaq. It houses several million volumes on a wide range of topics and even contains rare Persian and Ottoman Turkish manuscripts. The main library is located inside a seven-story building whereas the National Archives are to be found in an annex beside the building.
Dar el-Kotob was closed back in 2014 after being heavily damaged by a car bomb attack in a nearby police station. It reopened earlier this year, thanks to a 33 million EGP grant from Emirati Sheikh Mohamed Bin Sultan Al Qassemi, which made a full-scale renovation possible. According to its Facebook page, it is open every weekday from 9am to 5pm, yet further details about access remain rather obscure. Although, according to the Cairo Urban Initiative Platform (CUIP), collections of references are open to the public, with users requiring a pass in order to access and use the various reading rooms and consult the catalogues on the library's premises.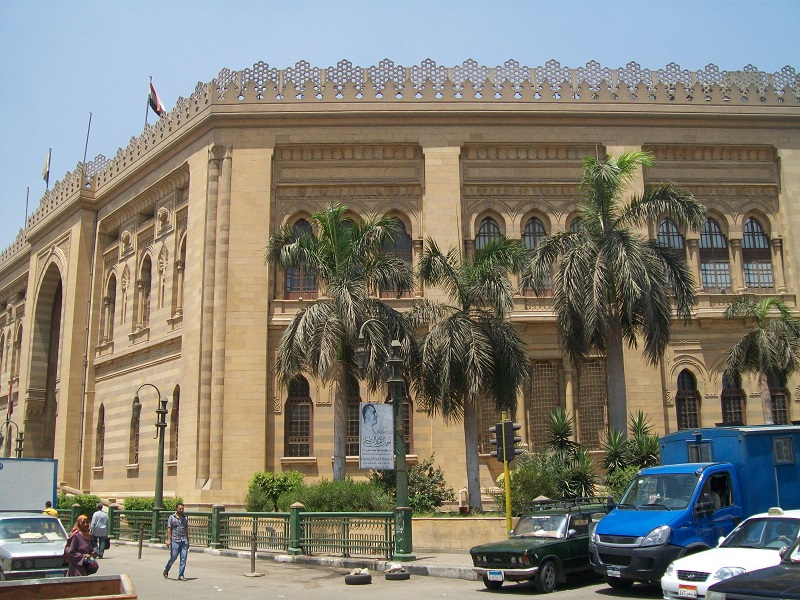 Zamalek's Greater Cairo Public Library (Al-Qahira al-Kubra) on Mohamed Mazhar Street is apparently the second largest public library in Egypt, another great one we encourage you to check out, if you have not yet done so.
Housed inside a pretty villa by the Nile, this relatively large, yet peaceful library was renovated by the Ministry of Culture in 1995. It contains almost 170,000 volumes, about 120,000 of which are in Arabic and another 37,000 in other languages, mostly in English.
In terms of topics, its collection covers a broad spectrum from fine arts, humanities, social sciences to applied sciences and it even has a small children's library. The library also contains audio-visual materials, newspapers and magazines as well as maps.
Unfortunately, it is not possible to borrow items from this library, yet visitors are allowed to make copies or read at the premises itself. Sometimes the library hosts cultural and artistic events, lectures, seminars and research groups.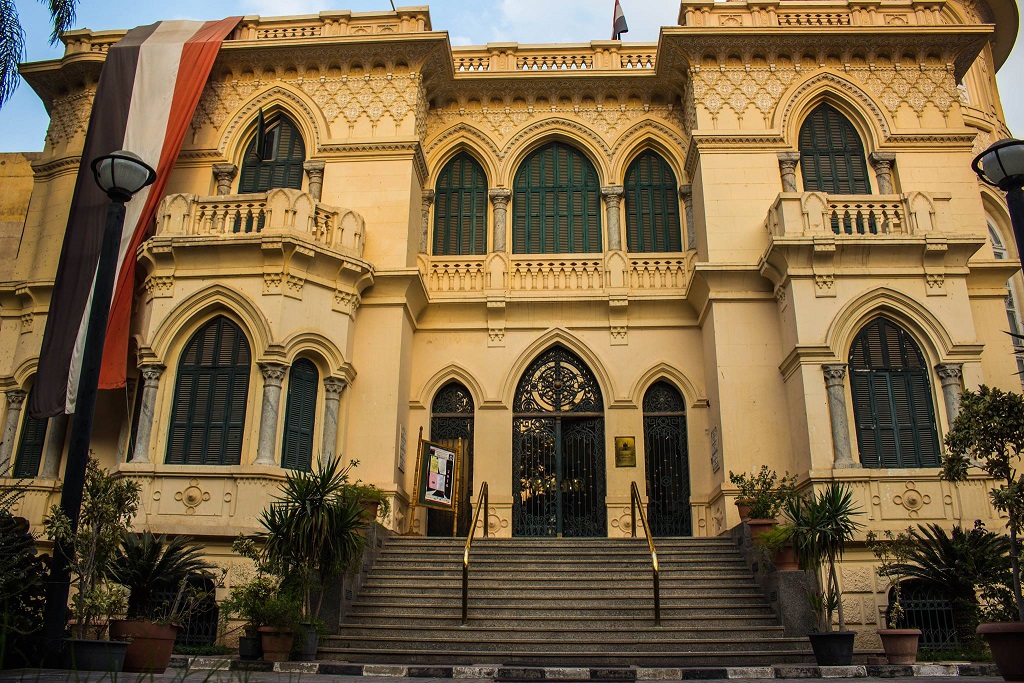 Next up, a quick glimpse at the services offered by the Maadi Public Library seem to suggest that a core component of it is its American Corner, which was established in 2009 for the purpose of providing free and accurate information to the general public – primarily about American society, culture and education.
Among Egypt's Society for Culture & Development's (ESCD) public libraries list, The Maadi Public Library is considered the largest, holding more than 70,000 information resources that include books, magazines and a digital library.
Open six days a week, from 10am to 4am and until 7pm on Saturday (although always worth checking if up-to-date!), this library also hosts a variety of events, including cultural and training programs, guest lectures from US Embassy officials, film screenings, conversational and reading clubs etc.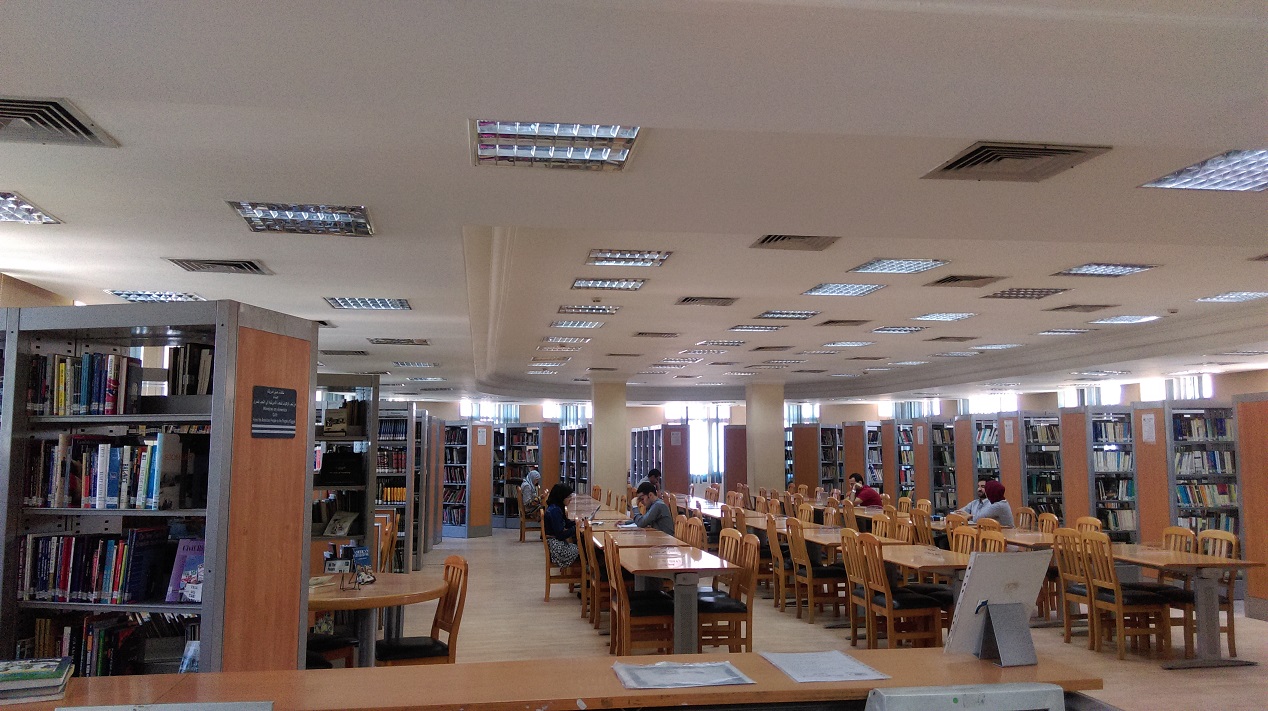 Not too far away, it is worth slipping in that there is also the American Center Cairo (ACC) at the US Embassy in Garden City, which used to be called the Information Resources Center (IRC).
The ACC is the US Embassy's primary outreach center in Cairo and describes itself as being open to all and available at no charge, containing over 14,000 books, audio books, films, English language learning resources and magazines.
Just across the Nile, and located in Dokki, Giza, the MISR Public Library (MPL) is another Cairene library that aims, as it describes on its Facebook page, to encourage people of all categories and age groups to develop their reading habits and make use of the many cultural and educational materials available in the library.
Hosting an estimated 135,000 items, the main library contains a selection of books on a variety of fields as well as other references and audiovisual materials. It also enables access to a number of public newspapers and magazines. No less than 80% of the materials are in Arabic.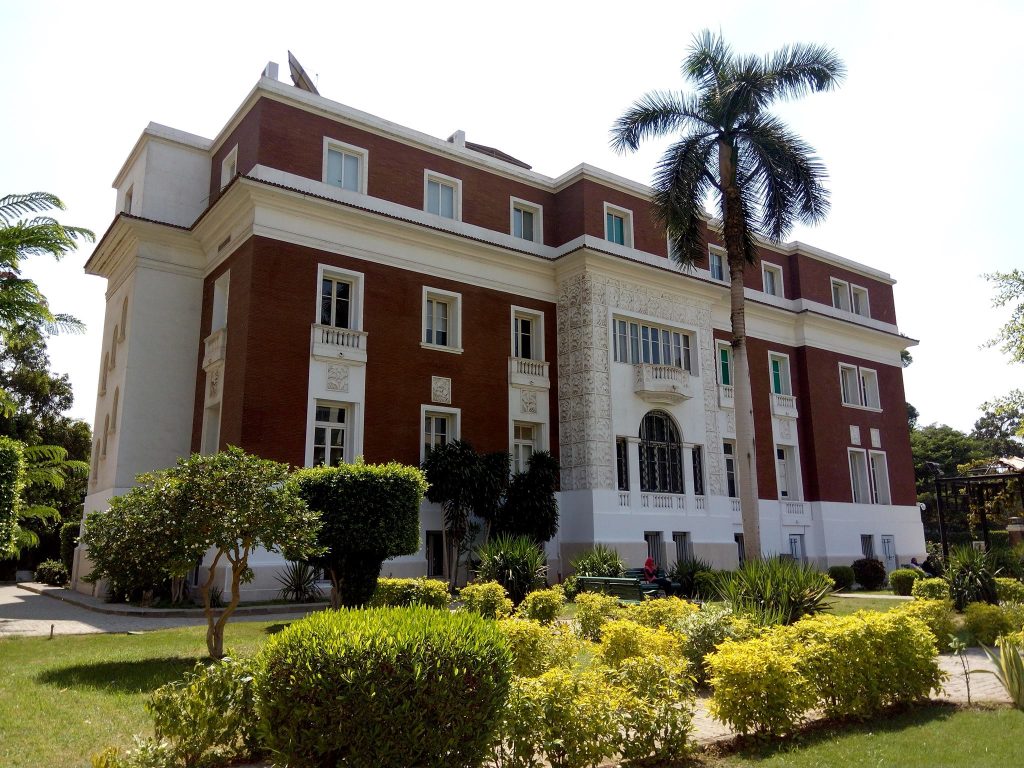 Now while the libraries listed so far are supposedly Cairo's main public libraries, another secret tip is to visit the various libraries and reading rooms located inside Cairo's many foreign cultural institutions. Here are some of the top ones, and no doubt there are more:
Perhaps the most user-friendly and welcoming is the Netherlands-Flemish Institute (NVIC). Based in Zamalek, this small library boasts a broad collection in fields including Arabic studies and Egyptology. It is open to the public for free and no membership is necessary. Its opening hours are on Sunday and Thursday from 9am to 3pm and on Monday to Wednesday from 9am to 6pm, according to its Facebook page.
The Instituto Cervantes El Cairo is based in Dokki and its opening hours are Sunday to Thursday from 1pm to 7pm. It contains material that is continuously renewed thanks to the acquisition of new works and donations received from different scientific bodies and publishing houses.
The Goethe Institut's library in Dokki is open to the public every day from 1pm to 7pm, according to its website. It contains a comprehensive collection of mostly German-language books and media on cultural, political and social issues relating to Germany. In addition, the library has a special collection of German literary works translated into Arabic. Users require a library card with an annual subscription fee.
The Istituto Italiano di Cultura (IIC) in Zamalek is open three days a week on Sunday, Tuesday and Thursday from 9am to 4pm. Its computerized library consists of about 18,000 volumes, 900 videocassettes and DVDs and various magazines covering areas such as literature, history, art and music. Books and magazines can be consulted in 2 reading rooms that have 15 seats and a computer station.
---
Subscribe to our newsletter
---