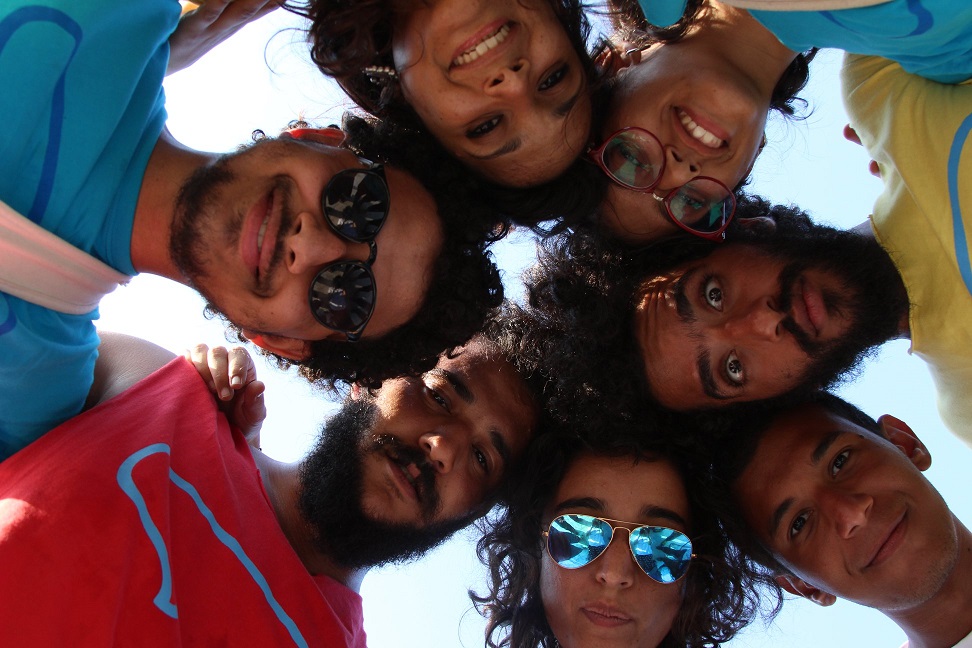 Every summer since 2007, the two-week long Arab Digital Expression Camps (ADEC) have been bringing together an average of 60 youngsters from 11 Arab countries with the aim of immersing them – through a variety of creative workshops – in different forms of self-expression.
A focus is thereby placed on digital technologies, since being able to proficiently understand and use such tools and resources is vital for critically navigating today's world.
It is especially important to foster independent-thinking youth that are both aware and active, and that are able to 'express themselves and produce knowledge for the benefit of their society,' as the Arab Digital Expression Foundation (ADEF), the non-profit organization behind the camps, notes in its mission statement.
Held annually in various locations across the Arab world – this year in Alexandria – the camp curriculum is developed and implemented in collaboration with young artists, techies, journalists and researchers from across the region.
By empowering the young campers, who not only come from different countries but from different socioeconomic backgrounds, the aim is to provide a fruitful space for them to create ideas that reflect their individuality as well as a shared Arab identity, where technology and art become important vehicles for self-expression.
As such, with the Arabic language being the central element that ties all the campers together despite their diversities, the camp becomes a place where views are exchanged, and difference is celebrated.
"The methodology of this camp is very sophisticated," explains Ranwa Yehia to Egyptian Streets, who started ADEF back in 2005 together with her late partner Ali Shaath after observing what they felt was an increasingly failing education system, a system completely disconnected from any of the technological developments taking place.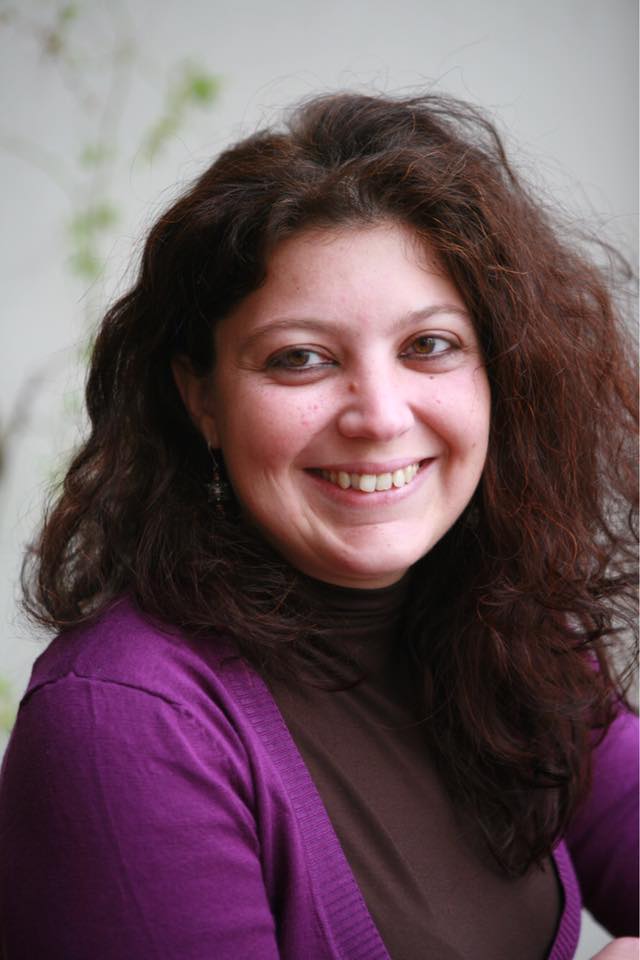 Even the generation that grew up as "digital natives", as Yehia calls them, continuously needs to adapt to new ways of learning and conceptualizing in order to be able to keep up with the changing digital landscape.
As a matter of fact, having digital literacy nowadays is imperative for maintaining a position of agency vis-à-vis the masses of information we are flooded with on a daily basis, which can often leave us more distracted and confused about how to make sense of conflicting narratives and how to find our own voice.
"We're all about knowledge production. Our approach is that knowledge is power. What you know and understand, you are able to critically analyze," says Yehia.
There also lies a lot of creative potential within digital technology, and once you are familiar with the many different tools available, you can use them for different forms of artistic expression.
In the camps, these various aims are integrated into workshops that are also fun and entertaining; the campers basically get the chance to be creative with technology, whether that be that in the field of visual design or programming – but they can also opt for more physical artistic forms such as contemporary dance, story-telling and sport.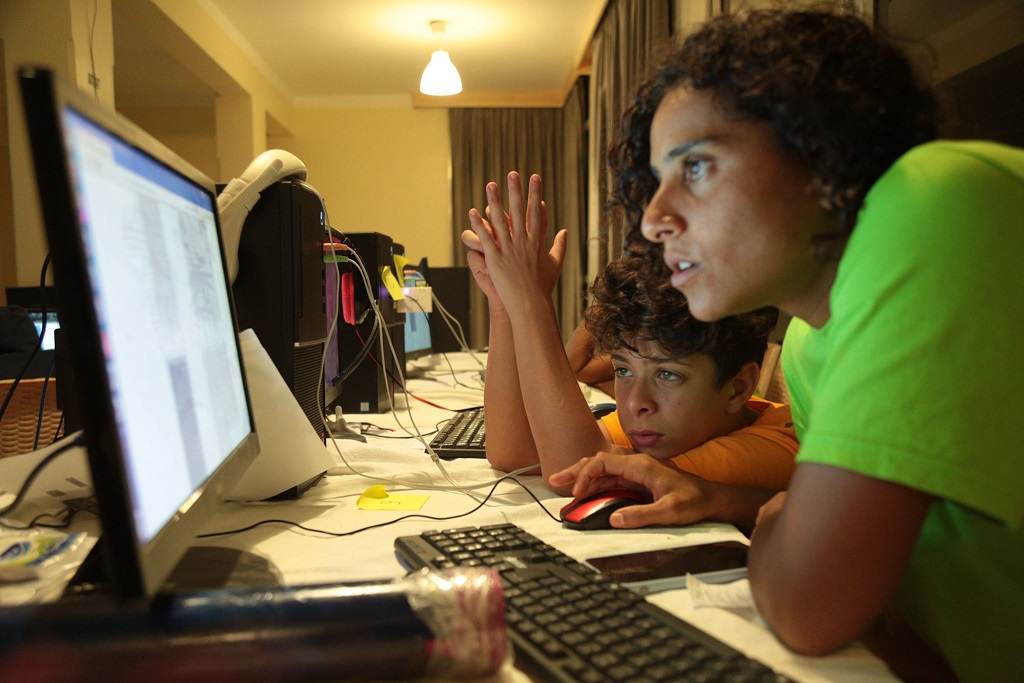 Throughout the process, campers are encouraged to discover their own voice and opinion along with the many ways of expressing these and given the endless tools available to us.
Developing ADEC: An Ongoing Process and Commitment
These summer camps actually grew out of an idea that Yehia's late partner Ali Shaath pioneered back in the 1980s, in the form of so-called "Arab CompuCamps", one of the region's largest alternative education projects, and essentially the prototype for what would later become – and be further developed under the framework of ADEC.
That pioneer project, which continued for ten consecutive years, was designed to create a new generation of Arab youth that is exposed early on to the computer which was just becoming a home machine in the 1980s.
At the same time, and this idea has lasted through to today's camps, the CompuCamps allowed participants to forge important and lifelong friendships and professional networks. Furthermore, many of the former campers went on to become prominent experts in the Arab world and were at the forefront of using information communication technologies to their creative advantage.
By the new millennium, and, consistently committed to keeping up with this rapidly developing digital landscape and language, the plan was to revive the general idea of these computer camps, starting off with ADEF, which was established in 2005.
The organization, which has a base in Cairo, has since grown to be a unique and supportive space for independent technology-related projects in an ongoing effort to explore alternative educational methodologies for and together with Arab youth.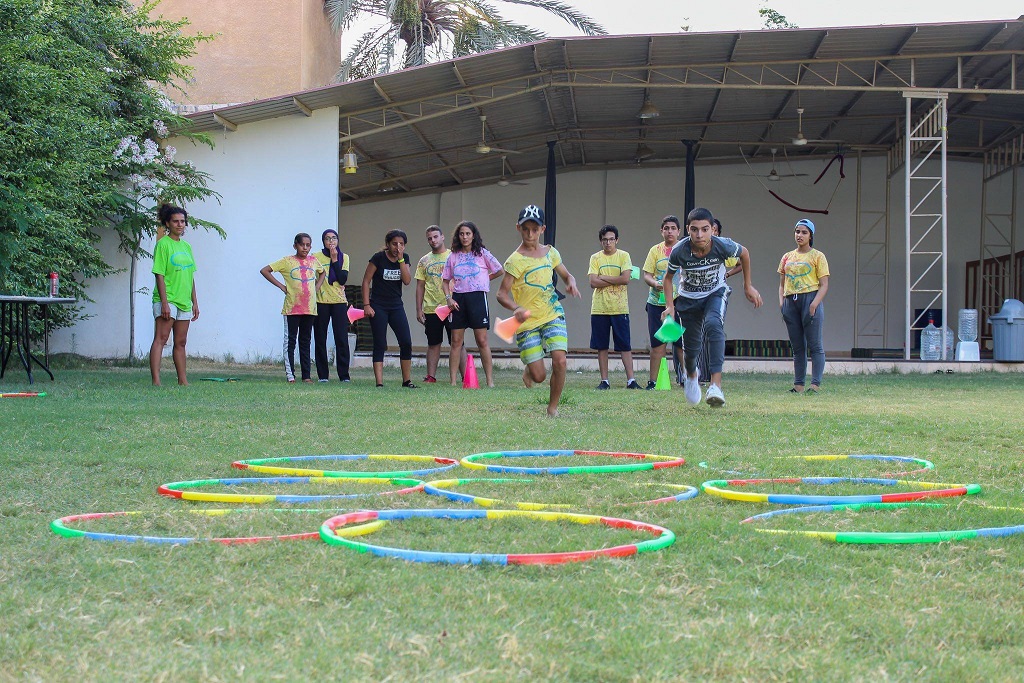 The Camps: Structure and Content
The ADEC summer camps are very carefully analyzed and structured projects, with every year involving intensive preparation in a quest to adapt and improve the curriculum in line with technological developments.
Much thought also goes into the question of funding, whereby the ratio of fee-paying and scholarship-receiving campers is adjusted for utmost integration of different socioeconomic backgrounds.
As Yehia explains, 60% of the campers every year arrive on scholarship, whereas the other 40% either pay partially or fully to be able to join in the camps. Those that subscribe in turn allow for the scholarship fees to be covered, in addition to other external contributions.
Upon arrival, the youth are divided into rooms in a way that encourages interactions across national borders, age being the more important common denominator. Other smaller details such as wearing the same t-shirts aim to erase any potential discrimination.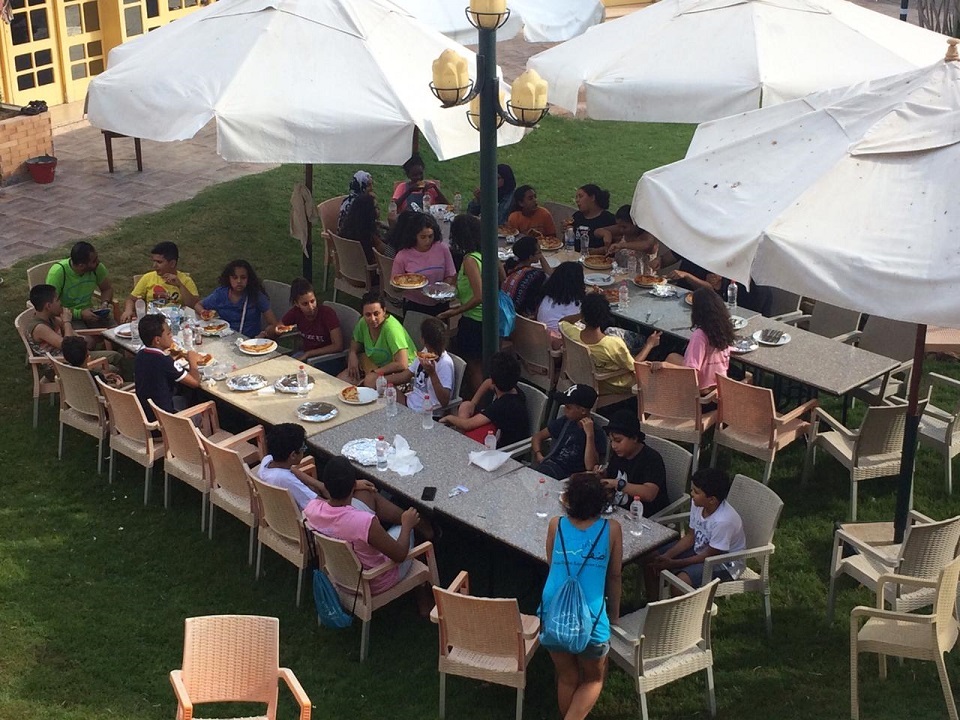 As for the various workshop tracks offered, the campers get to choose these based on their interests via an online platform, "which is an empowering experience in itself," Yehia points out, as it allows for them to freely pursue their own interests.
"I realized how much the camp can teach you things that you have never even heard of. I started learning coding and I became more interested in sound production and sound engineering," Xena, a Palestinian camper shared with Egyptian Streets, adding that she has made long-lasting friendships with fellow campers from many Arab countries
No matter what, the youngsters are ultimately exposed to a broad spectrum of ideas and opportunities for self-expression in a free, yet supportive atmosphere.
"They are not boxed into specific categories but are introduced to different tools that can be integrated; in fact, the teenagers learn lots of really smart techniques as part of the process," explains Yehia.
The camp trainers are mostly early- to mid-career young artists and techies who are recruited from across the region and will have undergone a couple of intensive preparation retreats prior to the camps. In these retreats, they meet and start developing curricula for each track, before going on to implement them during the camps.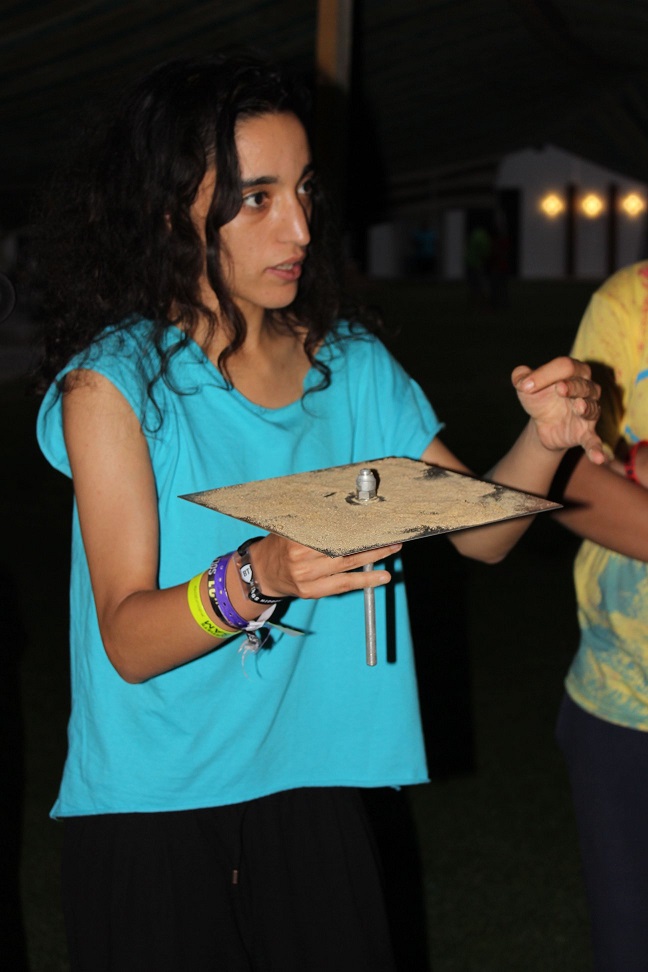 "I used to never like kids, and then all of a sudden found a connection with them and understood how brilliantly their minds work; I discovered new sides about me – as a person and the way I work. Passing on knowledge is more rewarding than anything else I've ever done," says Palestinian sound trainer Sama Abdelhadi, who is especially in awe of some of the campers' professional development she has witnessed over the years. Sama herself is a renowned techno DJ who, over the past two years, has been touring Europe and performing at various festivals.
One of the striking aspects founder Yehia is most proud of, is that many of the camp's current trainers were themselves once campers back in its earlier editions.
"Now that I am almost at the stage of retirement, the second generation has taken the lead – and this makes me extremely proud. Ex-campers who grew and developed became capable of running the entire camp themselves."
Dina Sabry Khalil is one notable example, having been a camper when she first started, she is now even able to take over the sophisticated role of leading a six-member team of group leaders.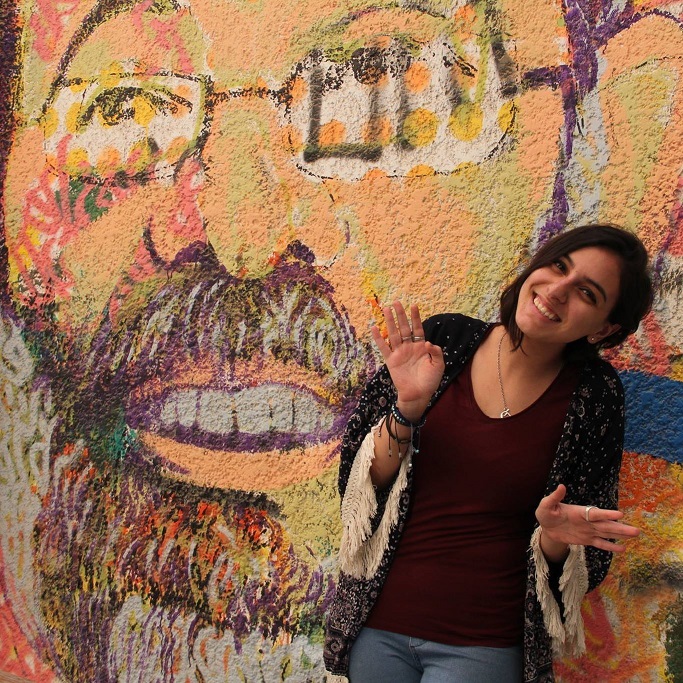 "The camps have been a life-changing experience and have taught me a lot. ADEF helped me to express myself freely without imposing any ideas. It is a safe space where you can be yourself, no one is judging you," Dina says.
Her transition from being a camper to assuming leadership and administrative positions has also been one in which she has developed a greater sense of responsibility: "I learnt vital things that helped me later on in life, how to talk to people, how to negotiate. I was 20 when I started doing this job. I have learnt how to be professional."
While the importance of the process in producing knowledge and creating art underlies the camp's approach, towards the end of the two weeks, an emphasis is placed on developing a final project that can be presented to the public during its closing ceremony on the last day of the camp.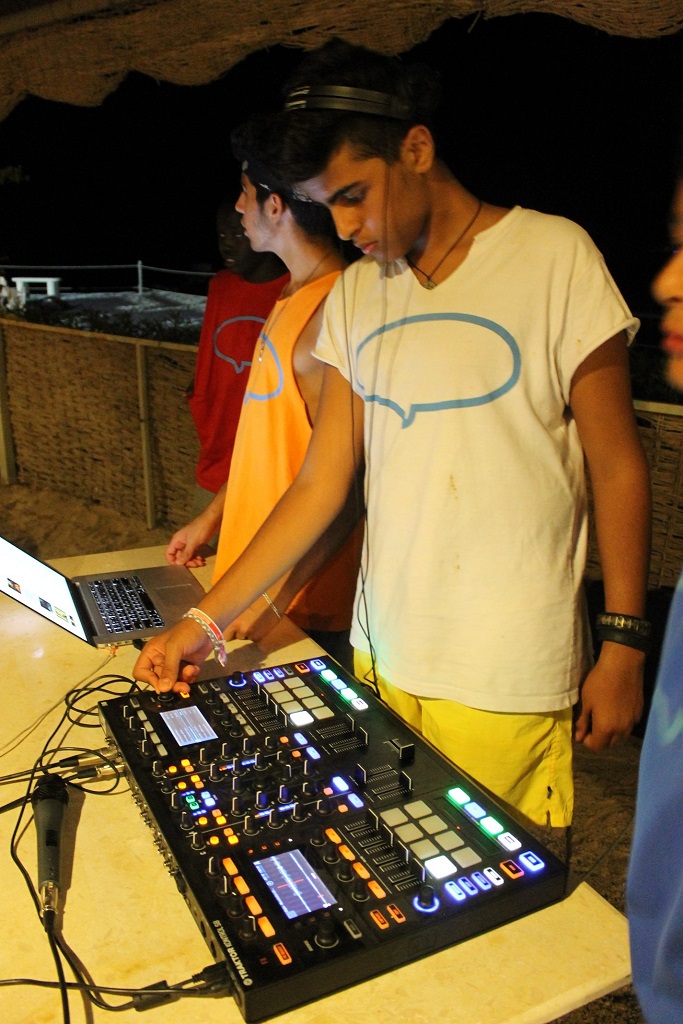 "It is important to have output, something that is tangible, and to receive feedback as part of the experience," Yehia stresses.
She also adds that "art itself is an accumulation."
Ultimately, the impact of the camp experience is meant to extend beyond the two weeks, becoming part of the many campers' lives. All camp-alumni eventually become part of a bigger network, so that campers who might never have met before are suddenly introduced to one another in Berlin, for example.
"Knowing that they will have a future home when visiting other Arab countries is a huge incentive of the camp that emphasizes the right to mobility," Yehia notes.
"There really is space for anyone, if you are interested to be part of our projects – ADEF is open, you can be part of this bigger community."
Yehia ends our conversation on a forward-looking note, whereby she mentions that the dream is for ADEF's alternative educational approaches to replace schools: "Whenever we can present it at a national level, we have a ready project."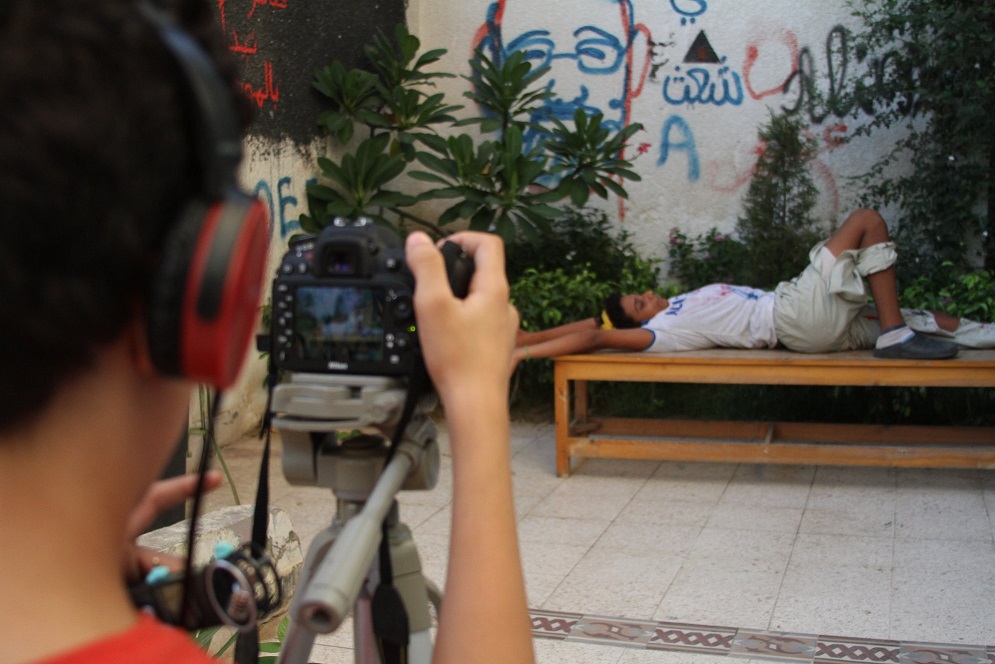 ---
Subscribe to our newsletter
---