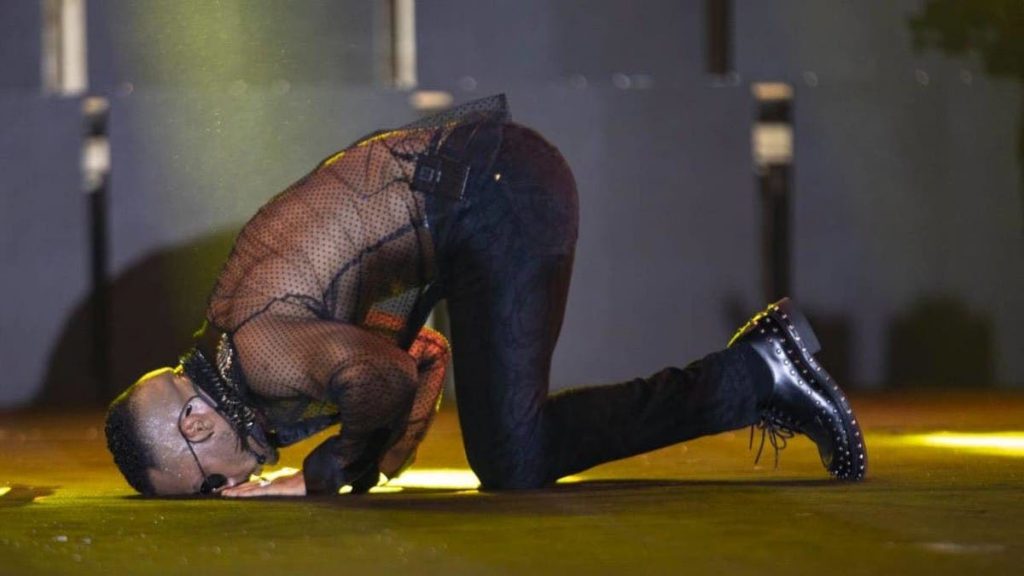 A couple of days following Egyptian actor and singer Mohamed Ramadan's controversial concert in Egypt's North coast, various lawyers have called for the artist to be banned from performing.
Ramadan, who constitutes one of Egypt's most celebrated male TV stars with a large following among mainly young males, was criticized for performing in a 'see-through shirt' and alternatively, in mere shorts and a vest, dancing provocatively and prostrating on stage.
Various videos circulating on social media have also portrayed a lack of organization at his concert, held in newly established coastal city Al Alamein on Friday night, in which Ramadan's fans climbed the stage only to be violently pushed back into the crowd.
While complaints from fans and lawyers alike poured into the Musicians Syndicate questioning Ramadan's eligibility to be performing in the first place, the syndicate issued an official statement in which it confirmed that Ramadan's concert had the necessary clearance: a temporary permit to sing.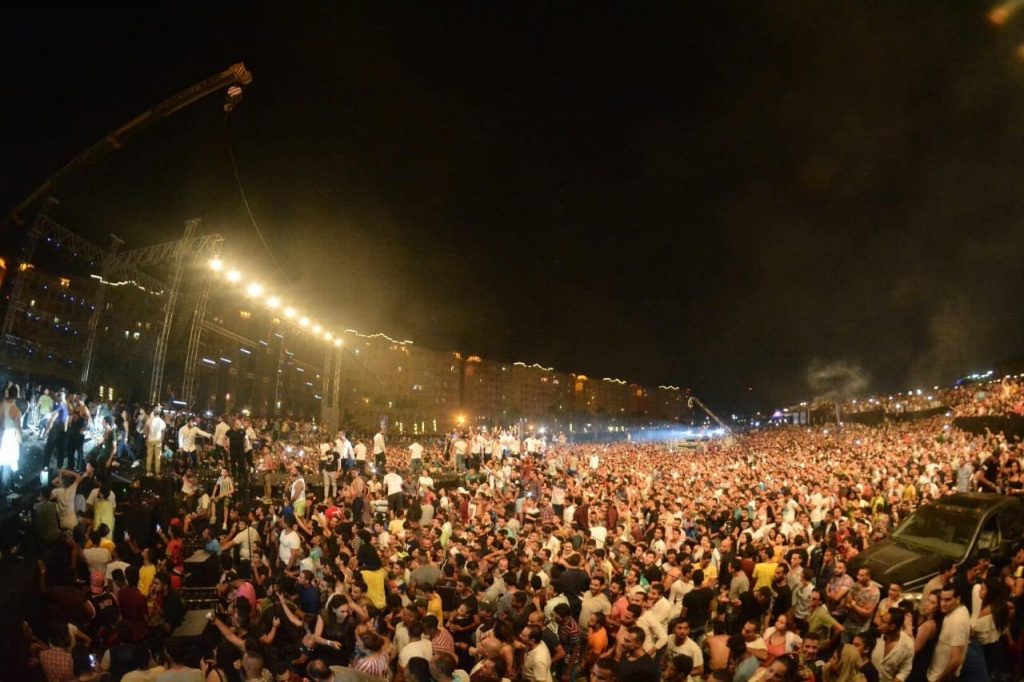 Technically, the Musicians syndicate grants artists and performers one of two types of permits for holding concerts: a permanent permit for recurrent and well-established artists as well as a temporary permit for artists whose performances are not consistent or for foreign, visiting artists.
According to local outlets, Egyptian Lawyer Ayman Nahfouz submitted a complaint to Musicians Syndicate President Hany Shaker that "Mohamed Ramadan carried out a performance despite the syndicate's disallowance to deal with mahraganat artists- these decisions are clearly only implemented on the weak."
Nahfouz' complaint was followed by the Supreme Constitutional Court's official warning to Shaker. The warning, issued by Egyptian Lawyer Tarek Mahmoud, demanded that the Syndicate refrain from issuing future permits to Ramadan whose clothing choices were deemed 'abusive' and 'incompatible with Egyptian values and principles'.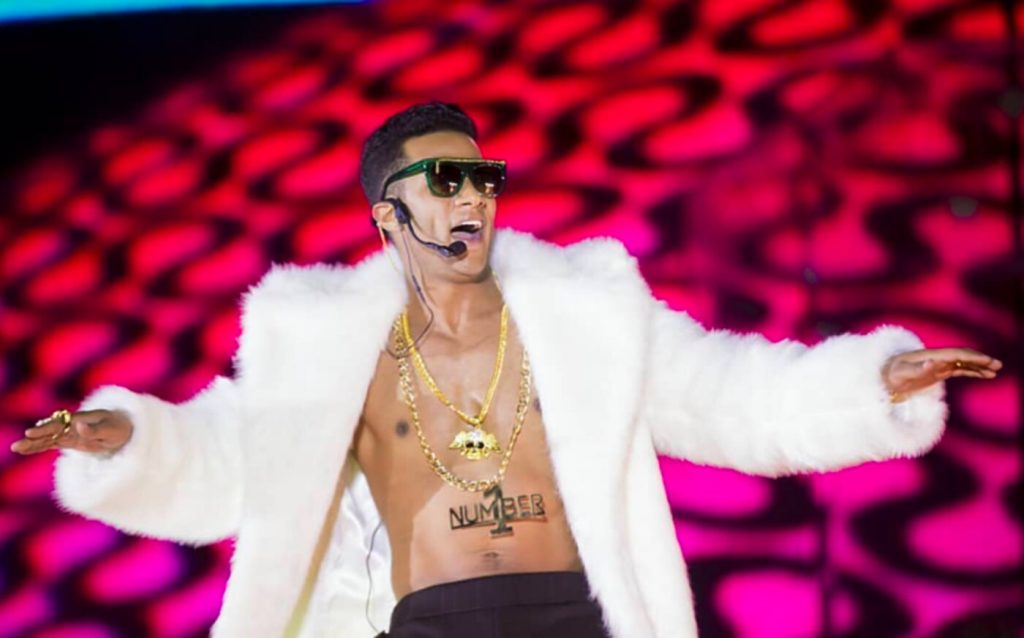 In April 2019, a similar controversy erupted. Egyptian lawyers Samir Sabry and Ayman Mahfouz sent a legal notice to the head of Egypt's Musicians Syndicate Hany Shaker in response to Mohamed Ramadan's first live concert in which he was seen with minimal clothing and 'inappropriate' dancing.
The protection of 'Egyptian values' and 'morality' is a recurrent concern among lawyers although it scrutiny and criticism tends to be harsher on Egyptian female artists.
In 2018, Egyptian actress Rania Youssef was accused of inciting debauchery for wearing a partially see-through dress at the Cairo Film Festival.
Despite the criticism and controversies, Ramadan's fan base is one of the biggest in Egypt. His YouTube account, which has over six million subscribers, has witnessed the viral success of many of songs, including Mafia with 149 million views, Number One with 115 million views and El Malek with 102 million views.
---
Subscribe to our newsletter
---