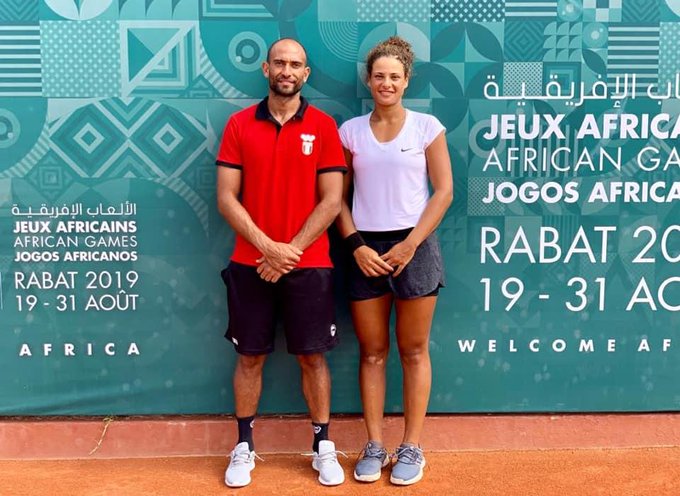 Making history as the first ever Egyptians to qualify for competing at the Olympic Games, athletes Mayar Sherif and Mohamed Safwat earned gold medals, a record-breaking number each, in the 2019 African Games thus ensuring their eligibility for the reputed sporting event.
Egypt's participation in the 12th African Games, which was ongoing from August 16 to August 30 in Morocco's Rabaat city, resulted in a total of 229 medals, of which most were silver and 79 were gold.
It was a very successful day for #Egypt 🇪🇬 at the African Games

For the first time in history they will have representatives in Olympic #tennis 🎾 events at #Tokyo2020

Mohamed Safwat and Mayar Sherif qualified for men and women individual events

Huge congratulations! 🎉

— Athletes of Tokyo2020 (@2020athletes) August 30, 2019
Among them was Egypt's 'golden fish' Farida Osman who brought home two gold and two silver medals.
Egypt's Olympic Committee stated that the number of medals awarded constituted the highest ever scored by a country in the history of African Games.
Sherif, whose spot is currently 256th in the world's Top 300, will be making her Olympic debut at the Tokyo 2020 Olympic Games. The 23-year-old player will need to maintain her rank in order to be able to compete.
As for Safwat, who currently ranks 233rd, the victory which earned him the gold medal was in the African Games final against Ma'amoun, with two straight sets with 6-3 and 6-4.
Scheduled to take place from July 24 to August 9 2020 in Tokyo, the Summer Olympics is an upcoming multi-sport event which gathers competing athletes worldwide.
---
Subscribe to our newsletter
---