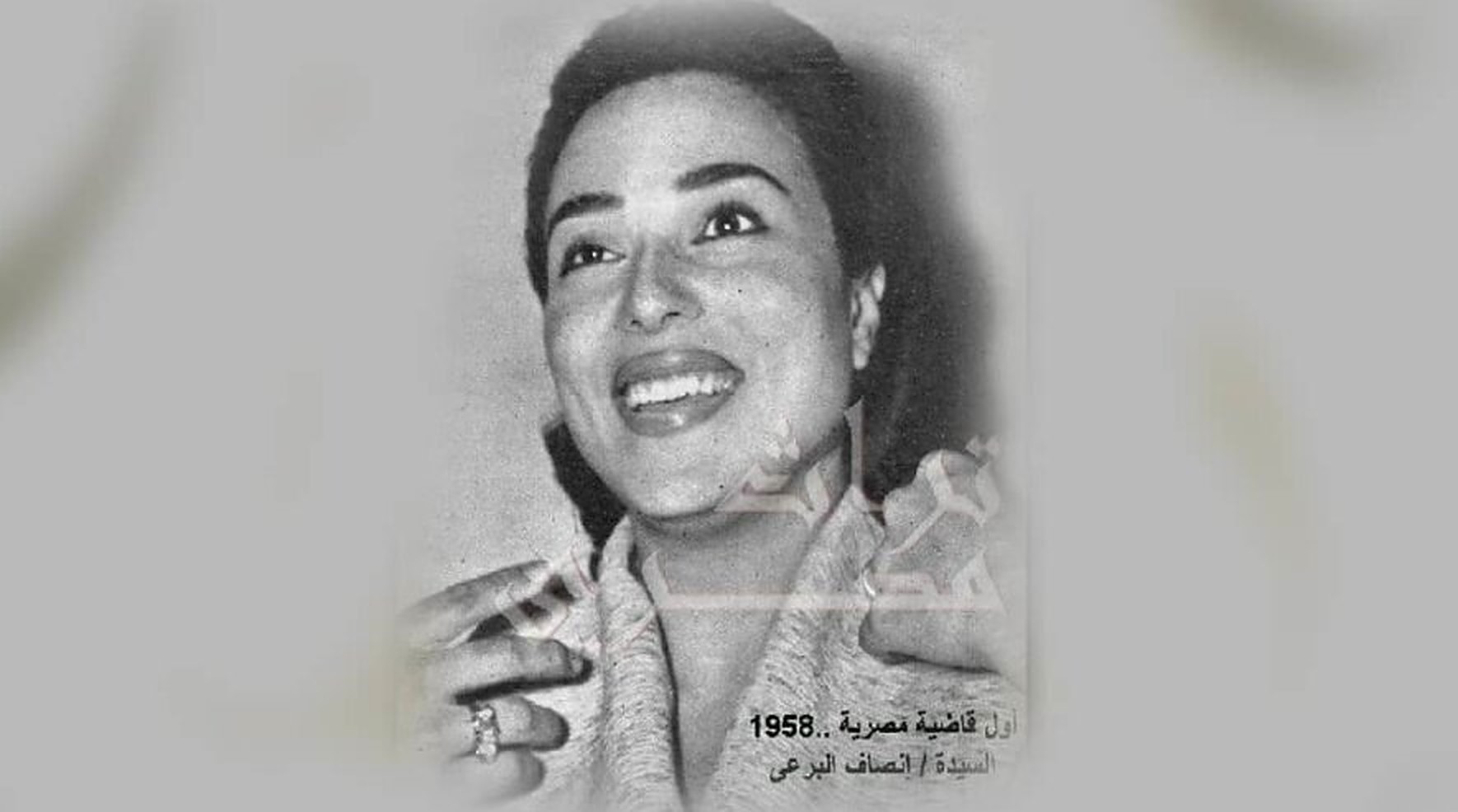 Most sources point to the fact that Tahani Al-Jabali is the first woman to hold a judiciary position in Egypt in 2003, and that Iraqi Zakia Ismail Hakki is the first female judge in the Arab world after she was appointed in Iraq in 1959.
However, archives from Al-Musawar's publication in its November 14, 1958 issue refutes these beliefs, as it revealed that their predecessor was Egyptian Ensad El-Borai, who became a judge in 1958.
According to Al Musawar, El Borai graduated from the faculty of law in Cairo University in 1955. At the Arab Lawyers Conference held in 1956 in Cairo, she met Syrian lawyer Salim Akil, who she later married and moved with him to Syria.
During her time in Syria, which was back then the United Arab Republic (a political union between Egypt and Syria), she worked as a lawyer and quickly became known among the lawyers community in Syria for her tact, sophistication and intelligence in dealing with her cases.
El Borai's name was raised to the Supreme Judicial Council and was approved as a judge in 1958 to deal mostly with the cases of minors below the age of 18, as it was believed that a woman would be more suitable to deal with children's cases.
Egypt did not see the appointment of another female judge until 2003 with Tahani Al-Jabali, who was issued a presidential decree appointing her to the advisory body of the Supreme Constitutional Court.
As of today, the number of female judges in Egypt has not exceeded 66, compared to more than 16,000 judges overall, meaning that women make up only 0.5 percent of the total number of Egyptian judges.
However, the percentage has been increasing over the years, as in 2018 Egypt's National Council for Women (NCW) praised the decision by the Supreme Council of the Judiciary to promote 16 women judges to high judicial posts.
The limited presence of women in the judiciary is a common issue raised by the CEDAW (Convention on the Elimination of All Forms of Discrimination Against Women) Committee during its reviews of the periodic reports of Arab States, as it pressed Arab states to remove legal and sociocultural barriers to their participation.
While there is no clear evidence that women judge differently than men, research shows that a higher presence of women in the judiciary improves the quality of judicial decision-making for both general and cases specifically affecting women, such as family and sexual violence cases.
Across the Arab world, percentages of female judges have also been rising, as in Saudi Arabia, where women have been allowed to practice as lawyers since 2013, 28 per cent of trainee lawyers are women. In Bahrain and Tunisia, 55 and 45 per cent of lawyers are women.
Nevertheless, in all Arab States, the proportion of women in senior levels is lower, as there are generally fewer women serving in higher courts and serve functions of court president or vice-president.
---
Subscribe to our newsletter
---