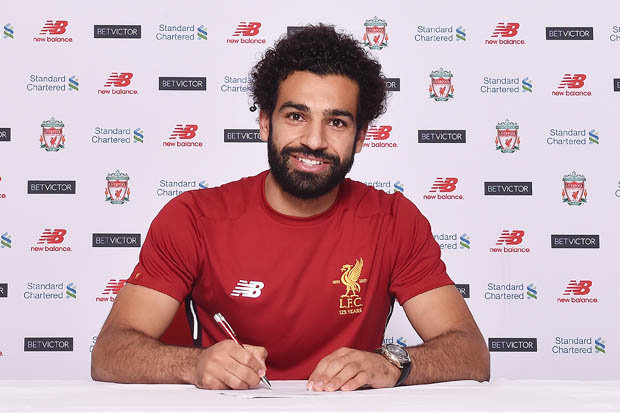 Famed Egyptian player and Liverpool winger, Mohamed Salah, is set to be the Pharaohs' national new captain, as per Egypt Today.
The decision was taken by Hossam El Badry, Egypt's national team new manager replacing Mexican Javier Aguirre.
Announced on Saturday, the decision is meant at smoothing tension between Salah and the Egyptian Football Association while highlighting the importance of Salah's inclusion in the national team.
Recently, the EFA and Salah have been at the center of dispute due to the former's failure at voting for the popular player in the FIFA's best player award. The EFA commented about the incident, calling it an "unintentional mistake".
According to the BBC, Fifa stated "The signatures on the voting forms were in capital letters and thus seemed not valid" and that the forms lacked the obligatory ratification of the EFA general secretary.
The Pharaoh's captain position is currently held by Ahmed El Mohamady.
El Badri, the first Egyptian manager in four years, was appointed following Egyptian President Abdel-Fattah Al Sisi's decision that the country would hire a national coach rather than a foreign one.
Egypt's outstanding 1-0 defeat against South Africa, held on Egyptian soil, knocked the country out of the 2019 African Cup of Nations.
Both Salah's performance and the managerial decisions of Aguirre came under heavy criticism. The embarrassing exit of the Pharaohs prompted the sacking of Javier Aguirre, and his administrative and technical support immediately after.
Hany Abou Rida, the former President of the Egyptian Football Association (EFA) also announced his resignation from the Presidency of the EFA in July.
As such, El Badri's appointment is considered a new chapter for the Pharaohs.
"Now I achieved my dream of coaching the national team. This is what I have been waiting for my entire career," El-Badry said according to state-owned outlet Al Ahram.
"I want to follow in the footsteps of iconic managers Mahmoud El-Gohary and Hassan Shehata and bring home trophies just like they did."
El Badry is expected to direct the team towards qualifications of the 2021 African Cup of Nations and the 2022 Word Cup.
---
Subscribe to our newsletter
---