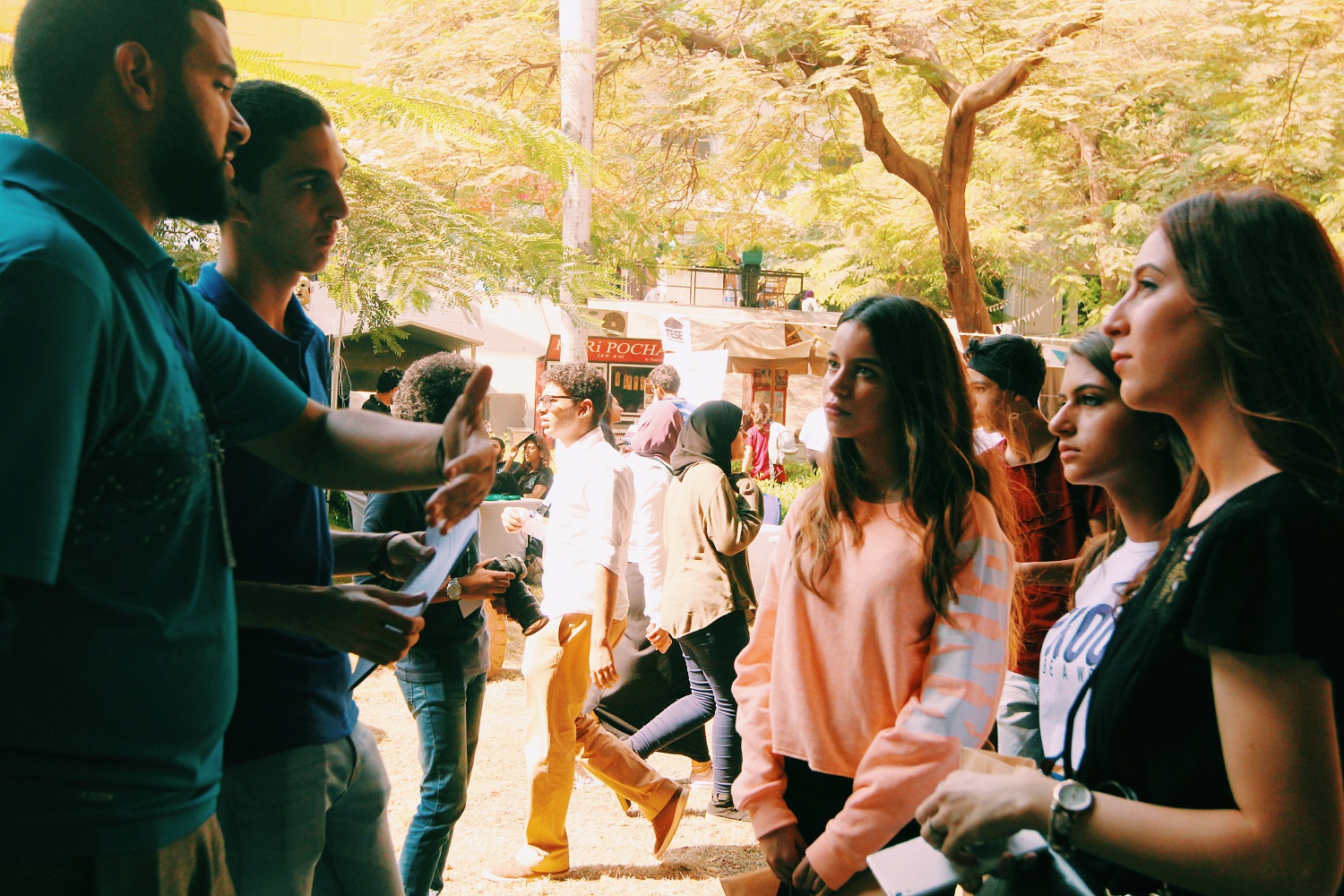 Following its big success in 2016, 2017, and 2018, the Traverse Summit is gearing up for its 4th edition. Organized by career and personal development edtech startup iSpark, the Traverse Summit is an annual conference that brings together high school students, inspirational young speakers, education experts, career coaches, as well as representatives from local and international universities.
Set to kick off on Friday October 11th at the Arabella Country Club in New Cairo, the 2-day summit will feature prominent speakers from all walks of life, including Ahmed Mourad, bestselling author of Diamond Dust and The Blue Elephant, eco-startup Greenish founder Shady Khalil, Yomeddine producer Dina Emam, and comedian Marwan Younis.
With the aim of connecting Egyptian youngsters with educational and career advancement opportunities, the Traverse Summit adopts engaging and interactive methods, such as workshops and competitions. Themed 'A trip to the future', this year's edition of the Traverse Summit will also include mentorship sessions in the fields of aerospace engineering, robotics, and music production.
Expected to draw more than 2000 attendees this year, the Traverse Summit is considered one of the biggest events of its kind in the MENA region. With 3 previous editions under its belt, past editions have featured prominent figures like as Aya and Mounaz Abdel Raouf, the designer duo behind Okhtein, Olympic swimmer Farida Osman, silver-screen veteran Amina Khalil, and actress and blogger Salma Abo Deif.
Founded in 2015 by Mostafa Hashisha and Ahmed El Rosy, iSpark has worked with 55 schools and more than 20 universities, impacting over 25,000 students through various personal development programs, such as the Young Professional and Reveal workshops, which allow youngsters to explore different career paths and measure their aptitudes for different professions.
---
Subscribe to our newsletter
---