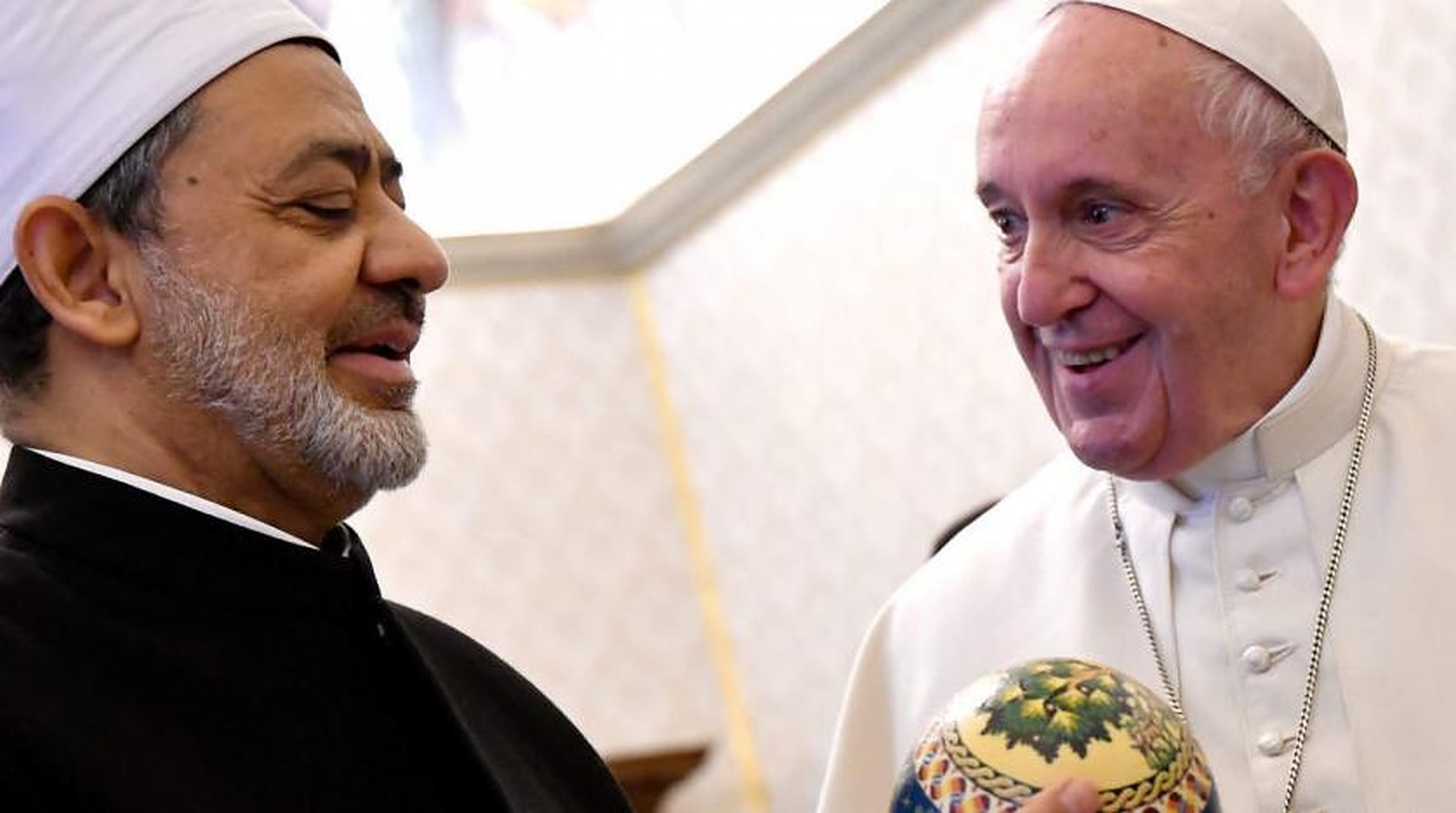 Pope Francis received on Friday in the Vatican the Grand Imam Ahmed Al-Tayeb of Al-Azhar of Egypt and his retinue to help achieve the objectives contained in the Document on the Human Brotherhood for World Peace and Common Living together, according to a statement by Al Azhar.
Pope Francis welcomed the Grand Imam, describing the relationship between them as "sincere brotherhood", and expressed his aspiration for further cooperation between the two institutions in spreading the principles of brotherhood and the culture of coexistence.
The Pope added that religious institutions have a great responsibility in spreading the principles of goodness and values ​​of love and peace, and that the document of the historic human brotherhood carried with it a guide that leads mankind towards world peace and coexistence.
For his part, the Grand Imam expressed his happiness to meet Pope Francis again, and pointed out that the document of brotherhood of humanity has become the focus of attention of the Arab and Islamic region.
The Grand Imam and Pope Francis also called for translating the document into programs, legislation and initiatives that contribute to spreading love and brotherhood among people.
During the talks, the Vatican also discussed the issue of child abuse in the digital world, and Al-Tayeb stressed the need to protect children from the dangers of the Internet and to search seriously for a way out.
Earlier this year, Pope Francis and the Grand Imam of Al Azhar signed a historic joint declaration with their hopes for world peace and human co-existence in Abu Dhabi.
Entitled the Human Fraternity Document, the document pledges that al-Azhar and the Vatican will work together to fight extremism, claiming to be in the name of "all victims of wars, persecution and injustice", and warns against a "third world war being fought piecemeal".
---
Subscribe to our newsletter
---