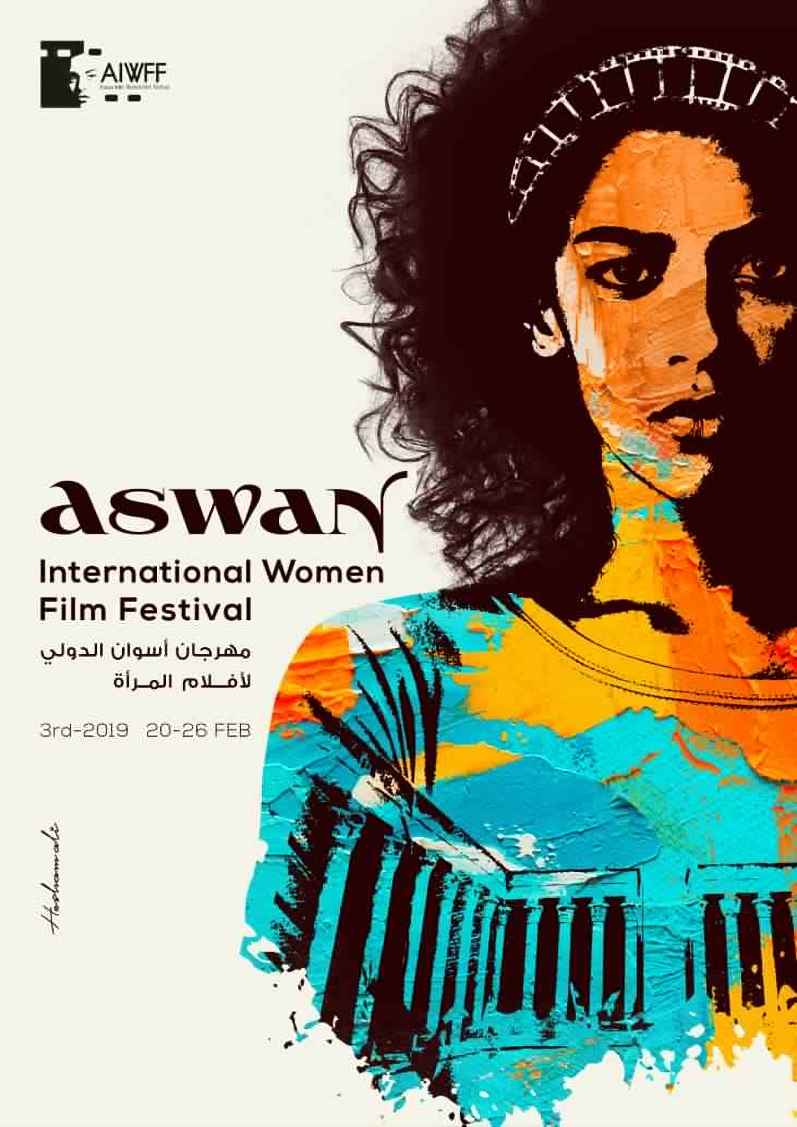 Maya Morsi, President of the National Council for Women, announced on Monday that the main theme of the fourth edition of the Aswan International Women's Film Festival to be held in February 2020 will focus on Egyptian women's participation in politics.
The announcement came during a meeting with Ambassador Mervat Tallawy and chairperson of the festival's board of trustees, in the presence of Mohamed Abdelkhalek, president of the festival, Hassan Abu El-Ela, festival director, and Dr. Azza Kamel, vice-chairperson of the festival board of trustees.
Ambassador Mervat Tallawy, who was previously the deputy director of the United Nations International Research and Training Institute for the Advancement of Women, expressed her pride in the efforts of Dr. Maya Morsi in the field of advancing the status of Egyptian women, stressing that today's meeting aims to present the experiences of the third edition of the festival and focus on the lessons and challenges to avoid in the fourth edition.
Dr. Azza Kamel noted that the 'Nut Forum for Women's Issues', which are social forums integrated with the festival's activities, will focus on combating marriage of young girls in cooperation with Aswan's civil society, in addition to discussing the challenges facing female filmmakers.
This year's festival will include for the first time a competition for Egyptian short films and animated films for children that incorporate awareness of women's issues, and the list of awards to be presented during the festival include "Lady of Aswan"  "Artistic Journey", an award for "Youth" filmmakers.
The Aswan International Women Film Festival is the first women's film festival in Egypt, the first international festival held in Upper Egypt, and the first Egyptian film festival that specializes in workshops for youth in Aswan.
Last year's festival witnessed the honoring of Egyptian actresses like Menna Shalaby and Mohsena Tawfik in the opening ceremony, and a screening of Mexican film 'Dos Fridas' (Two Fridas), which is a 92 minutes film inspired by the relationship between Mexican painter Frida Kahlo and her Costa Rican nurse Judith Ferreto.
Egyptian women's participation in politics have witnessed impressive advancements in the last few years, with a new constitutional clause reserving 25% of seats in all local councils to women, the appointment of Egypt's first woman governor in 2017, and the unprecedented increase by 25% of women ministers in the presidential cabinet.
Nevertheless, it remains low compared to other MENA countries such as Jordan and Tunisia, and female representation in local councils remains low due to socio-cultural constraints.