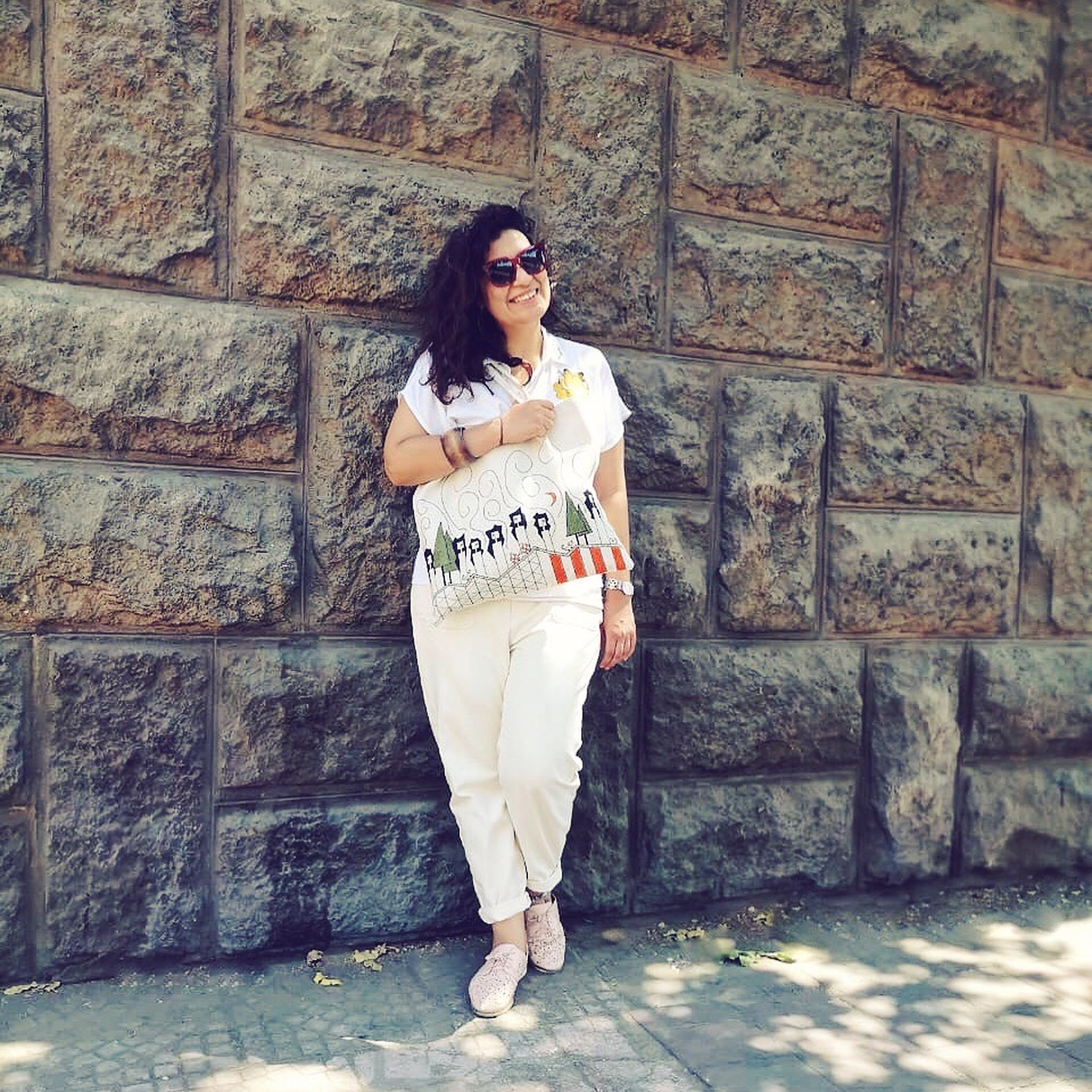 For many people, particularly a lot of women, transforming their talent in art into a business seems like an unattainable goal. Yet for Nada Mohsen, founder of 'Nada Mohsen Arts', this was achieved when she began to believe that there was no end to opportunities and learning, and that talents do not exist to be cornered in a shelf.
Women-owned businesses are growing to be the shining light in the local market, with at least 30 percent or more of all businesses in Egypt are owned by women despite the many challenges they face, such as access to finance and cultural norms. As prices of imports and foreign brands also increased in the last couple of years, Egyptians are beginning to seek an alternative with local brands.
However, women-owned businesses remain to be one of the most underrepresented businesses, with little exposure and connections to the market, which is why it is essential to shine light on the many examples of women who were able to overcome great odds and serve as an inspiration for all those to follow.
In this series, Egyptian Streets speaks to several women from the Entreprenelle community, a platform dedicated to mentoring and helping women to start their own businesses, to hear their stories and share them with other women with ambitions of their own.
Entreprenelle's vision is centered on the power of 'elle' – the woman – and aims to change how we look at female entrepreneurs by giving them their own title as an 'entreprenelle'.
Nada Mohsen's Story – Founder of Nada Mohsen Arts
Starting off as a future architect, Nada Mohsen graduated from the faculty of engineering in 2010 and later earned her masters degree in architectural engineering in 2015 from Ain Shams University.
However, in parallel to her work in architecture, she was also working and experimenting in art at the same time. She began taking several art courses at various places to develop her skills and present her work during events and open days to see people's feedback on her work.
"Their reactions and opinions about my paintings were really motivating," Mohsen tells Egyptian Streets, "and after taking free courses at the faculty of fine arts to enhance my skills, my perception towards art completely changed."
Following these experiences, Mohsen began building up the name 'Nada Mohsen Arts', and contributed in many exhibitions such as the Dai Youth Festival, Torathna at Cairo Opera House, in addition to having her paintings appearing in a short film called "Hata Taktemel El Sora".
"My main goal is to spread art among people who don't care much about art; I want people to perceive beauty wherever they go and in whatever they see," Mohen notes.
Later, Mohsen began to think of combining her passion for fashion, the environment and art, and started the "Buy Less .. Refashion More" initiative, which was launched to help limit people's cloth waste by restyling old pieces into new trendy designs through art.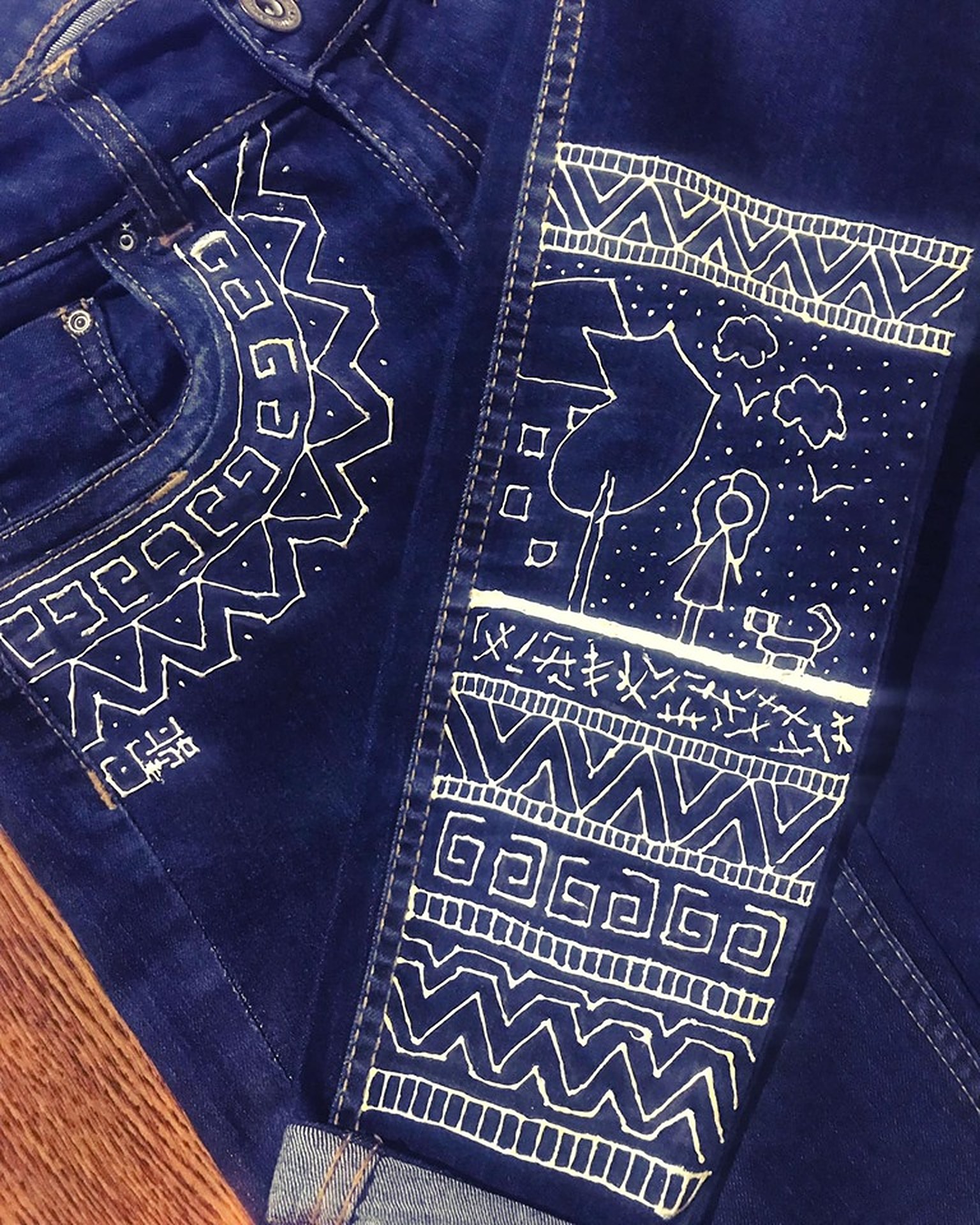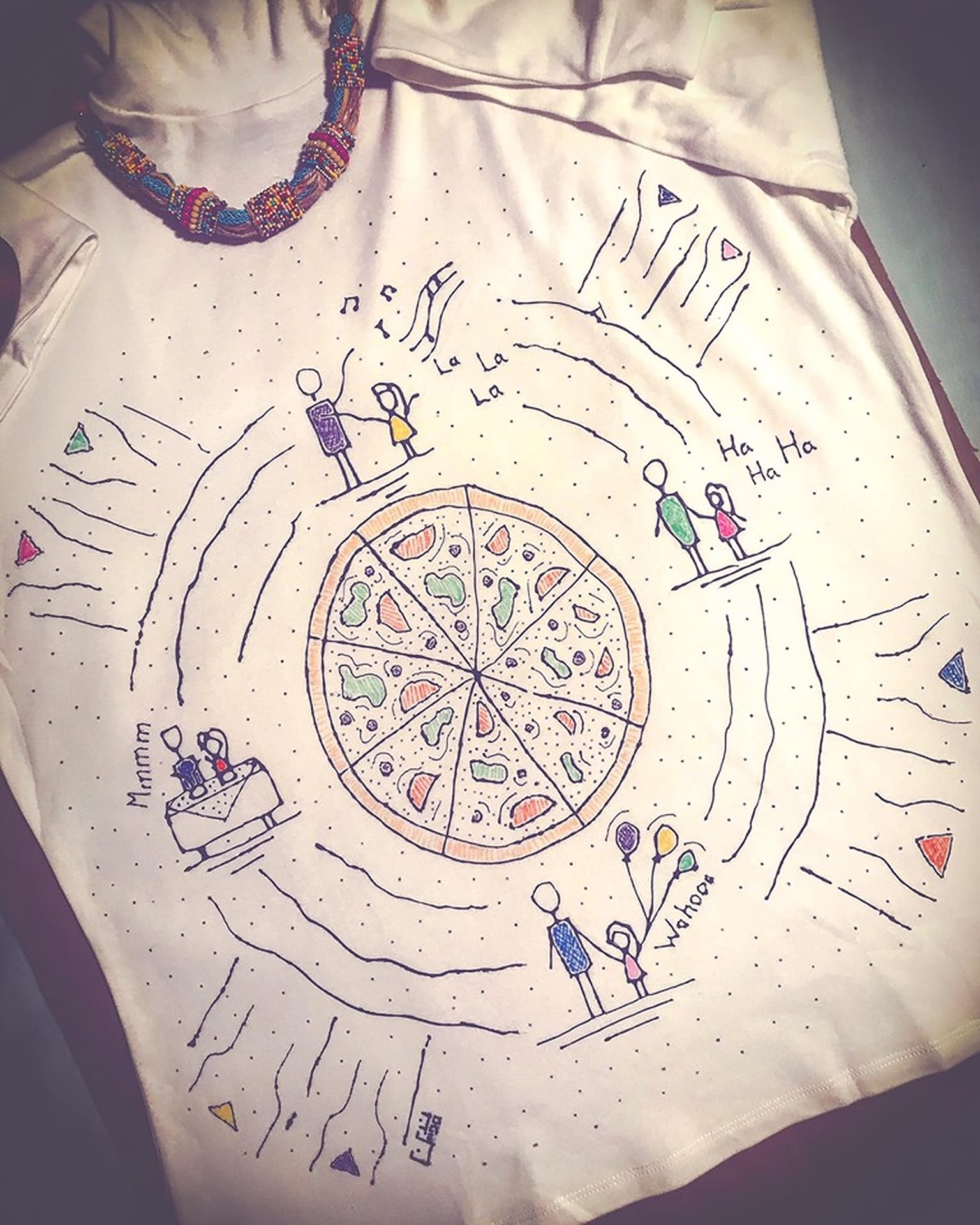 "I started this initiative to help build a more sustainable community, as extending the lifespan of clothes by just 9 extra months reduces carbon, water and waste footprints by around 20-30%," Mohsen notes. "The idea started from my own closet. I wanted to reuse some of my old clothes instead of buying new ones, especially after reading about the pollutive effects of the fast fashion industry."
In her designs, Mohsen likes to combine a mix of cubism, abstraction, patterns and architectural concepts along with art inspired from children's drawings. "Lately, I have been inspired by ancient Egyptian art, and the other inspiring places I see in Egypt or abroad. I love mixing contemporary themes or ideas with different historical and heritage designs," she adds.
Mohsen also spreads awareness about the worldwide sustainable fashion movement by sharing tips and articles that encourage people to start extending the lifespan of their clothes and avoid fast fashion trends. "I want people to be aware of the cause, not just to have an artistic design on their clothing items," she says.
However, Mohsen notes that it was difficult to spread a new idea in the community at first, and that it takes a lot of time and effort to make people more aware of the cause. "What keeps me going through these difficulties is that it is my passion, and I can't live without passion or a goal in life," she says.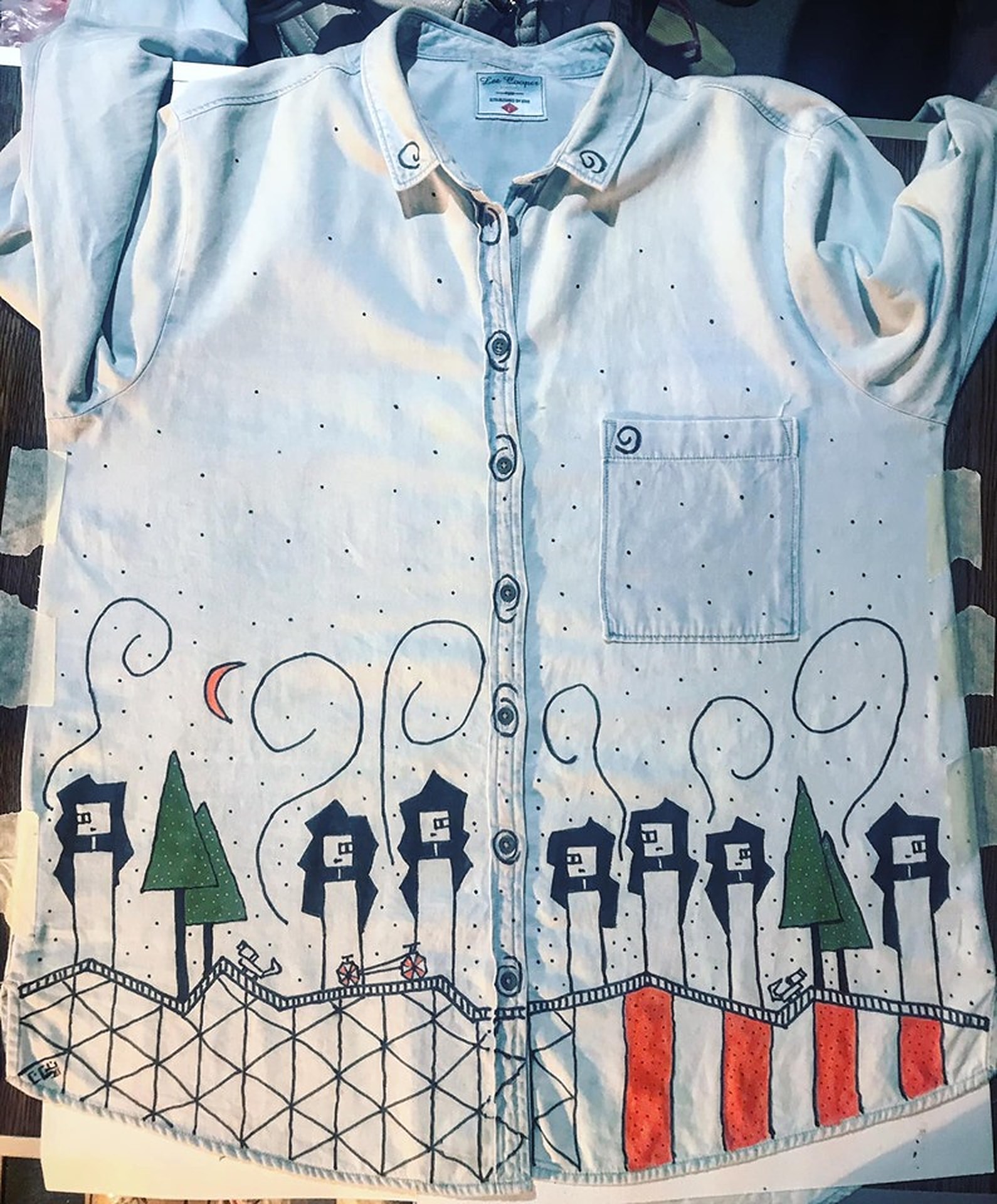 As a graduate from Entreprenelle, Mohsen states that it helped her target her audience, how to deal and understand clients' needs, how to make business deals and collaborations, and learn more about social media marketing and management.
"The Entreprenelle hub community is a really helpful platform. You can ask about anything and you get the help you need. They also bring speakers that share their beneficial experiences in how they managed their startups," she says. "but definitely the best thing about them is that they also target the arts and crafts profession, which is very rare to find if you have an art project."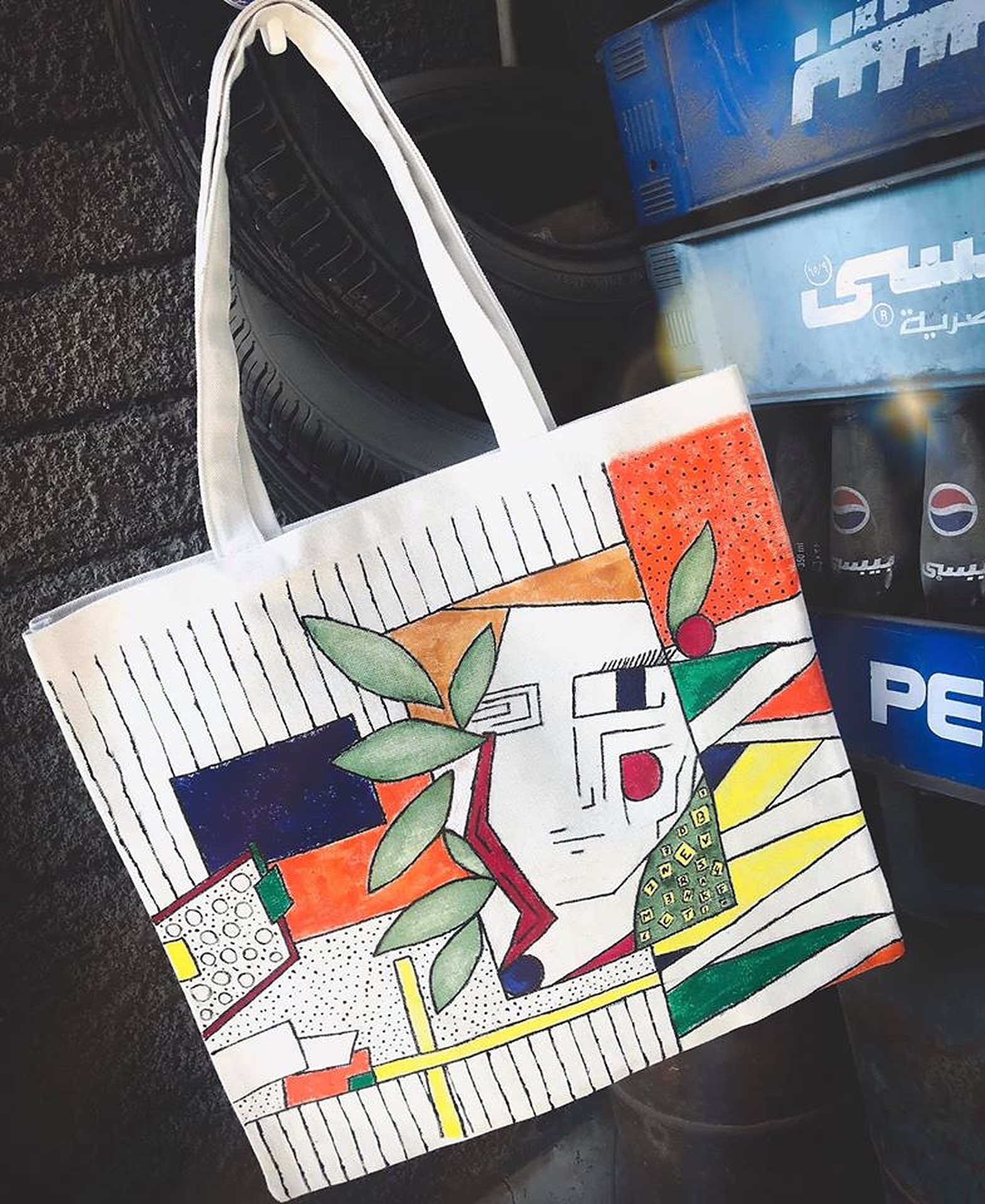 In the future, Mohsen plans to organize her own exhibitons and grow her business by restitching old textiles in other items, along with accessories to match her designs.
Though she balances between her work as an architect and her business, Mohsen's ambitions continue to flow out of her heart's passion for art. "I want my artwork to make people feel, and to think about what is common between them. A painting for me is like having a silent conversation," she says.
---
Subscribe to our newsletter
---