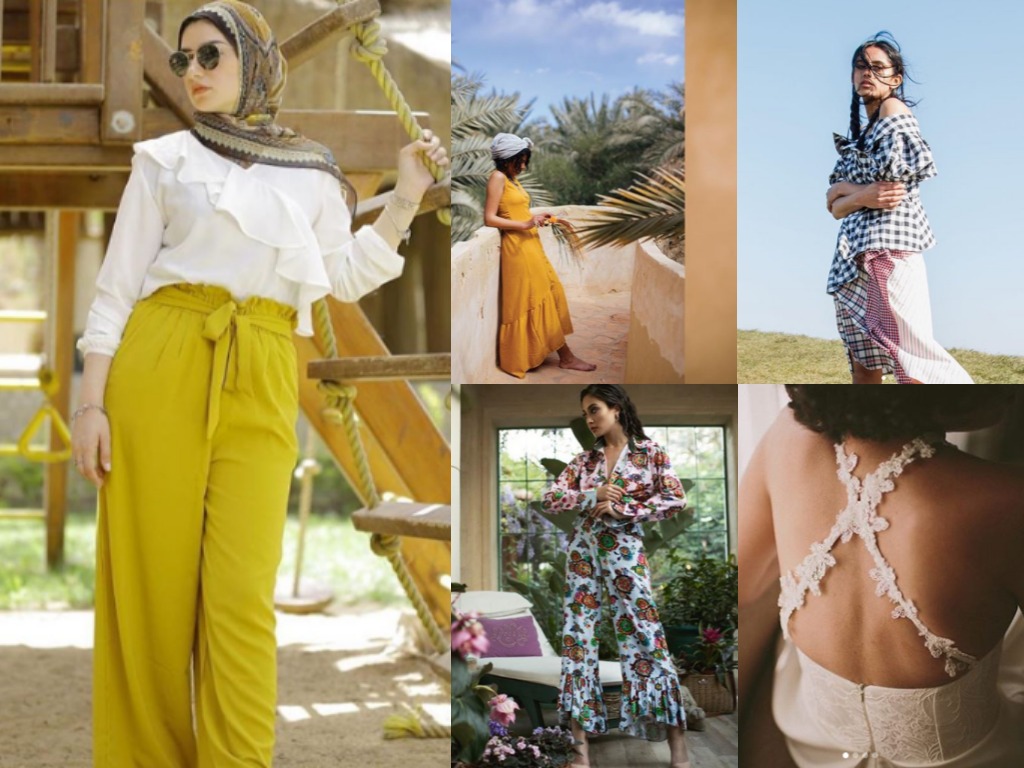 Fashion entrepreneurship has never been entirely novel to our culture. We have all heard stories of our mothers and grandmothers visiting a tailor to design a certain gown or fashion item back in the day.
In fact, some of us might have visited tailors ourselves to recreate a specific fashion item or to design our own clothing.
Rather than designing fashion for individual consumption, there has been a recent trend towards pursuing fashion design careers and then launching an independent brand.
We have heard of big names like Okhtein and Temraza, who serve as iconic aspirations for most local fashion designers and have gained recognition nationally, regionally and globally.
Here are a few thriving Egyptian brands that are worth supporting.
View this post on Instagram
Founded by Amina Khalil in 2009, Amina K is a local fashion brand inspired by traditional Egyptian fashion.
After studying fashion design, Khalil spotted an opportunity in the fashion scene for "ethnic inspired garments" created out of local textiles by Egyptian artisans.
Most of the products are handmade and made at local workshops across the city of Cairo. Amina K's collection includes a range of women's wear, accessories, eyewear and men's shirts. The pieces are very unique and can easily be integrated into everyone's individual style.
View this post on Instagram

As the wedding season approaches, it is important to note one of the thriving evening wear brands in Egypt. Deana Shaaban was launched in 2009 by the namesake herself.
The brand is most popular for its wedding and evening dresses; however, Shaaban also introduces a casual fashion collection twice a year. Her pieces are often inspired by "ancient Arabian, Indian, Grecian and Victorian influences," the description on Facebook reads.
Shaaban caters her designs to every woman's personality and individual style, which means no two dresses are ever the same. This is because the brand vision is that "every woman is unique in her own right and that the gown that adorns her should always remain true to that belief."
View this post on Instagram

As international fashion brands started introducing and integrating modest wear or "hijab friendly" fashion in the past years, some local fashion designers soon also began to create brands targeting that niche.
One of these brands is Diva Designs, a hijabi friendly fashion brand that creates items inspired by modern trends and which was founded by Aya Magdi and Aya Saeed.
Nonetheless, the brand is not confined to modest or "hijab friendly" wear, since most of the items can be integrated into everyone's wardrobe. Diva Designs has a collection of maxi dresses and kimonos that are perfect for the summer time.
View this post on Instagram

Inspired by iconic fashion designers Yoji Yamamoto and Rei Kawakubo, Dina Shaker founded a brand that allows women to reclaim their boldness and independence through a series of items that are bright, deconstructed, asymmetrical, and textured.
The brand started out under the name 'Spicy' after she graduated from Cairo Fashion Design Center in 1999. She later decided to add an artistic avant-garde touch to her brand, naming it after herself.
Dina Shaker's collections are always edgy and bold with a lot of character, and whoever wears her outfits always makes it look effortless. Her items vary from shirts and dresses, to oversized jackets and trousers. Shaker's fashion has been sold in capitals across the world, including Milan, London and Beirut.
View this post on Instagram

Inspired by her grandmother's fabric collection, young Egyptian designer Farah El-Ashiry launched the brand Fufa.
The brand essentially consists of beautiful beach wear inspired by places around Egypt such as the desert of Fayoum and Siwa. However, El-Ashiry has expanded her brand to include shirts and trousers as well.
"Designing for a community that shares a lust for travel, beautiful music, art and freedom. Our pieces are made to make every girl feel special, liberated and beautiful," the website reads.
Fufa has a very bohemian style; most of the items are flowy and oversized, made from breathable material which is perfect for the summer time.