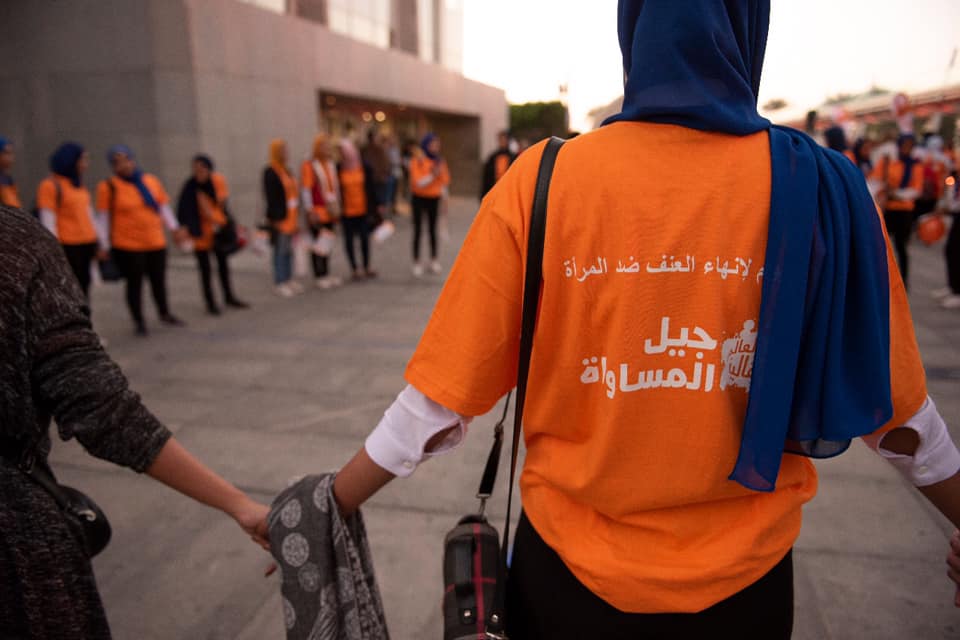 The historic Biblioteca Alexandrina shined with orange lights last night to mark the beginning of the global 16 Days Campaign to combat violence against women and girls. The initiative saw 300 attendees participate in an organized stand to raise awareness about gender-based violence.
The campaign, which was launched in 1991 and takes place every year from the 25th of November, the International Day for the Elimination of Violence Against Women, until the 10th of December, Human Rights Day, will see UN Women Egypt collaborate with the National Council for Women on a number of initiatives aimed at ending sexual and physical violence as well as psychological abuse against women.
The orange lights, used to signify a world free from violence against women and girls, according to a Facebook post by UN Women, were previously cast onto other historic buildings and monuments around the world to support the initiative, such as Rio de Janeiro's iconic Christ the Redeemer statue.
Themed Generation Equality, the campaign will see participants from around the world take part in initiatives to stand against gender-based violence, as part of the broader concept–16 days of activism on behalf of women and girls. In Egypt, the campaign will see events to push for ending gender-based violence in the workplace and the ratification of the Intenrational Labour Organization's Convention C190, which calls for an end to all forms of discrimination agaisnt women in the world of work.
Are you commemorating this year's 16 Days Campaign? You can submit your event here.
---
Subscribe to our newsletter
---