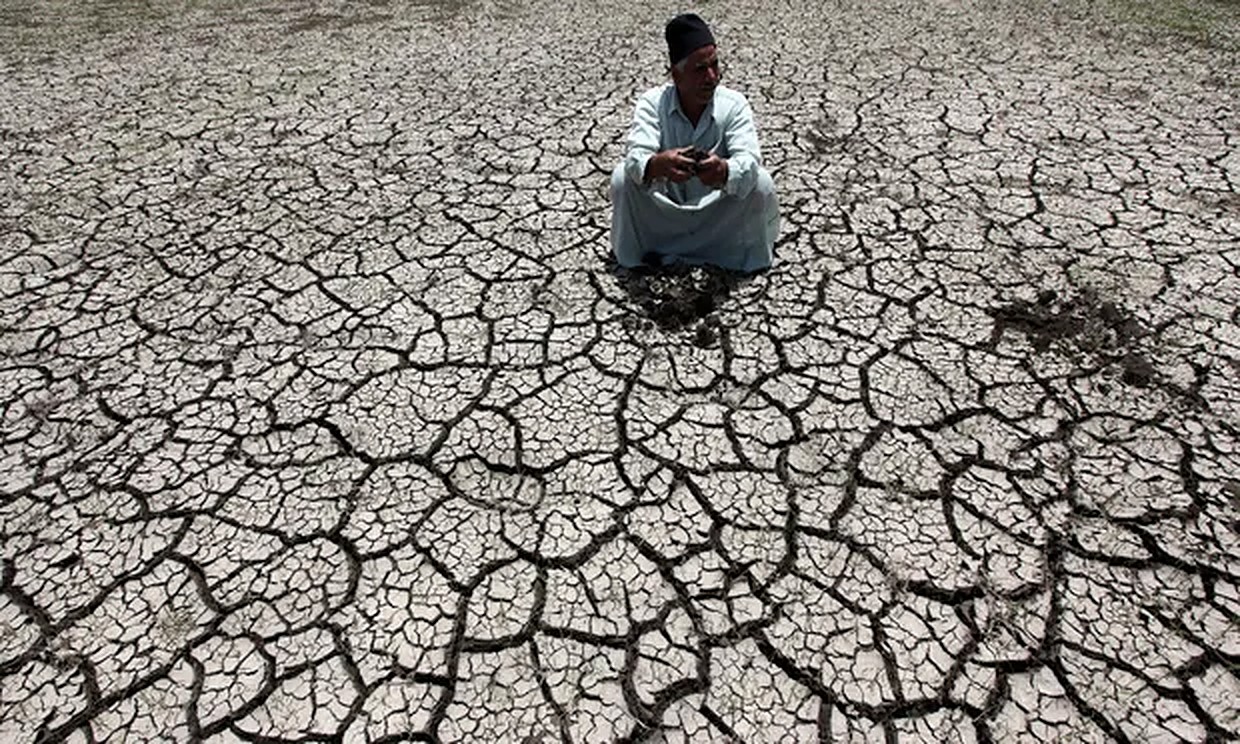 "None of us have a choice. We all have to be activists," 24-year old climate activist Mitzi Jonelle once said.
When presidents and leaders pose for a group photo, there is usually no sight of civil society representatives or young climate activists, despite the fact that they equally play a critical role in the decision-making process.
Taking individuals' lived experiences into account in policymaking now matters more than ever, as the United Nations states in its 2016 report 'Leaving No One Behind'. This is not only to create a more inclusive society, but because justice also demands it. As philosopher Miranda Fricker once argued, injustice occurs when people's experiences are ignored or disbelieved because of their race, gender, religion or other components of their identity.
While progress has been achieved, the inclusion of the voices of women, youth, civil society organizations and activists in the policymaking table still falls short, as hundreds of civil society activists walked out of COP26 in protest of what they called "a performance" and an "illusion."
The legitimacy of the COP26 climate summit was called into question by civil society participants, who complained that restrictions on access to negotiations were unjust, and one participant even called it as "one of the most inaccessible in history."
During a panel event at COP26 in Scotland last year – 'UNICEF: Giving young people the floor at COP26', the message from young people participating was clear: that children and young people will bear the brunt of the climate crisis, yet their voices and opinions are not being fairly considered and acted upon. The panel highlighted that inclusive policy-making is more than just about wanting a seat at the table, as civil society organizations are increasingly lobbying for viable platforms to not only be heard, but to be able to make significant changes.
So how can Egypt's COP27 be more inclusive?
Egyptian Streets reached out to a number of local civil society and environmental activists on what they hope to see and change, and why COP27 needs to do more about including the voices of youth, civil society and activists.
Another PR event?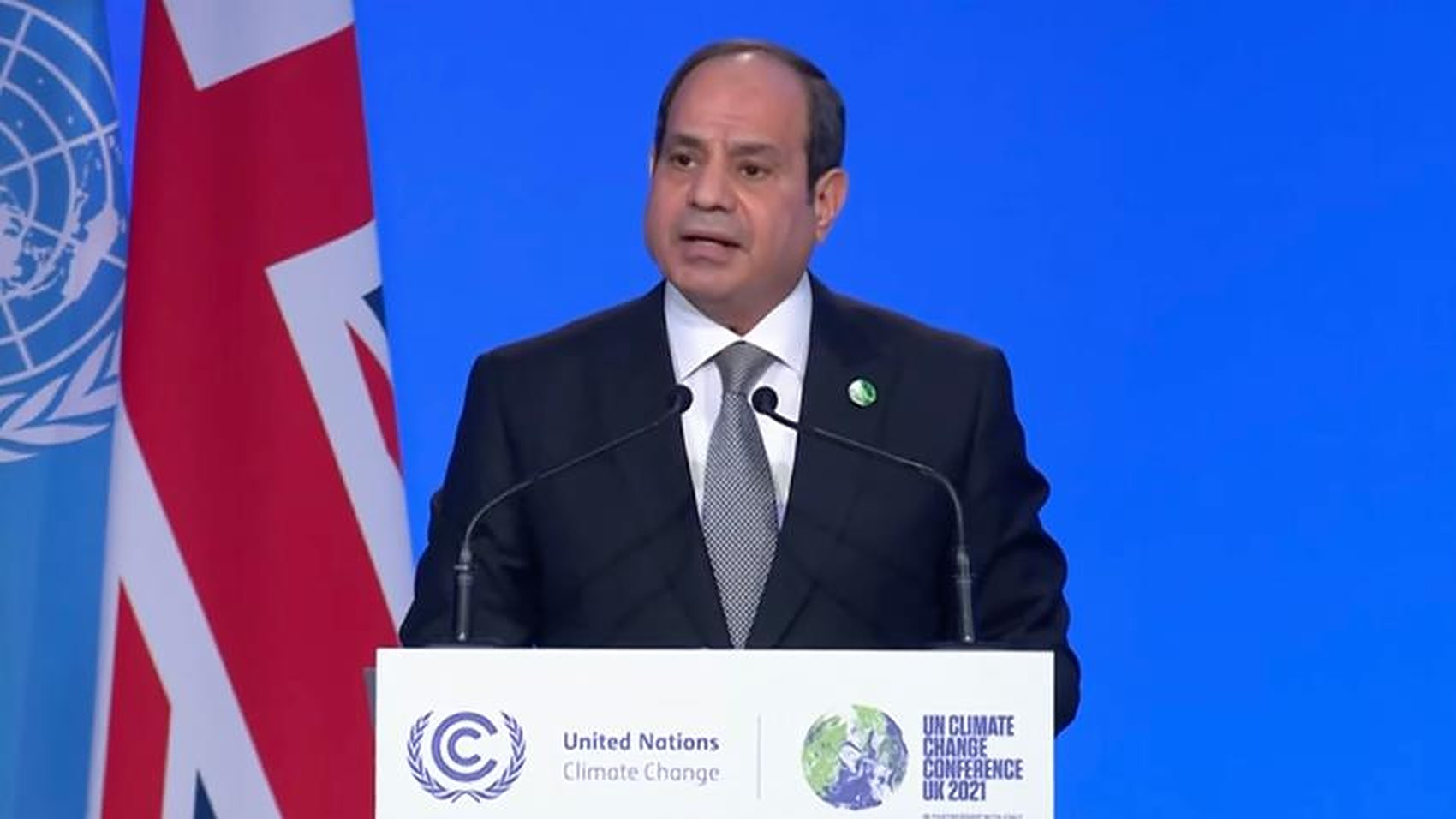 Salem Massalha is the co-founder of VeryNile, the first initiative to develop sustainable means to clean the Nile. He is now co-founding a new initiative called 'WeEarth', which is the first climate startup in Egypt that aims to enable people and organizations to become net zero by calculating their carbon footprint.
The question that is inside many activists' minds is whether COP27 will effectively be no more than another public relations event – making lofty promises while not making any changes to the existing practices that cause global warming. For instance, the annual USD 100 billion in climate finance that high-income nations promised to the world's lower-income countries in 2009 was delayed until 2023, and every year there is the risk of delay for real action.
"COP26 wasn't really what we were expecting," Massalha says. "Most people remember how many private planes and jets flew to Scotland, and this is really the image of COP26. It was like a World Disney event but for the environment, with lots of people going there just to show up to show that they are there. So it was really more of a PR event than a summit."
"It does not include the voices of the people that will be directly impacted by climate change, such as Generation Z, and the children that will bear the costs of this generation's delayed promises."
Nora Abdo, environmental expert and founder of 'Our Climate' social enterprise, adds that the issue of financing and supporting local NGOs and social enterprises should be placed as a priority, and promote clear networking opportunities among NGOs and social enterprises.
"I would like to see the creation of a network of all NGOs in Egypt to create a clear plan for them and a monitoring framework to follow-up on results," says Abdo.
"Unfortunately, there were a lot of environmental NGOs in Egypt that are no longer operating because there is no sustainability and they cannot reach financing opportunities. COP27 will hopefully put Egypt on the map of climate action and encourage these people to come back and work on their initiatives, and their work is showcased more in the media."
Abdo also hopes that COP27 will promote better recognition and understanding of the work of social enterprises in Egypt, as they are neither an NGO nor a private company, which is often the misconception that inhibits them from cooperating with other organizations inside and outside of Egypt.
"I believe that COP27 could become an opportunity to create a new regulatory framework for the work of social enterprises, which will increase climate action among the youth and this will make Egypt's COP27 stand out," she says. "Social enterprises can also help youth to become employed, and raise the awareness among the population that environmental work is not limited to NGOs, but it can also be a job opportunity."
She further notes that knowledge exchange must also be placed as a priority, as she says that local NGOs and social enterprises in Egypt are yearning to network and learn from other organizations in other countries in a variety of climate topics.
"It isn't enough to just bring civil society organizations and make them appear for mere show. What we need is a clear vision or framework that will define each organization's role, and how we can foster knowledge exchange within this framework," she says.
Omar Eldeeb, founder and CEO of Shagrha, notes that civil society organizations are currently in the process of organizing meetings to identify their common priorities and demands, which will be later submitted to the Ministry of Foreign Affairs and the Ministry of Environment. Echoing Abdo, Eldeeb similarly believes that COP27 can provide a platform for civil society organizations to network and voice their demands through one common vision and voice.
"We need a clear timeline of action, with specific outputs and deadlines for these outputs to be delivered. Every month until COP27, we need to ensure that we are working within a certain framework so that each organization knows its role, and accordingly, this will also help us to communicate our demands with other regional organizations and activists," he adds.
Fairness will be key to tackling the climate crisis
The climate crisis exposes the inequalities of the global system. Despite the fact that Africa is the least contributor to carbon emissions, it is the most vulnerable continent to the effects of climate change. In 2020 alone, an estimated 1.2 million people in Africa were displaced by unstable weather conditions such as storms and floods.
To break its climate politeness in COP27, and become a genuine climate leader, Egypt's summit will need to include more difficult conversations around broken promises and the flawed economic system that is not meeting the needs of developing countries, Massalha adds.
"I think it's very important that a country like Egypt will be host an event like this, because there is much more talk about climate change in Europe and in the West in general, than in Egypt and in Africa, for the simple reason that a country like France is much more rich and it's easier for them to address this issue. But climate shouldn't be an Egyptian vision or a French vision, or Scottish vision. It should be really the vision of the youth, because the youth are the one who's going to be suffering from climate change," Massalha adds.
Despite the fact that Africa has the greatest potential for future agricultural land, water scarcity and soil erosion inhibits it from reaping the benefits of the land, which is why COP27 will be a key moment to identify solutions for climate change adaptation and ways to reduce countries' and communities' vulnerability to climate change. Tapping into local knowledge and raising the awareness of communities on-ground is also critical, as communities are at the frontline of the effects of climate change.
For instance, though Malawi is Africa's third-largest tea producer, local communities are not trained nor aware of less damaging farming practices, which is why projects like Malawi Tea Landscapes Adaptation is helping local residents to restore forests and train in professions, like beekeeping or crafting, that are less damaging than logging.
"I think that the question of fairness is something that should really be addressed at COP27. The fact that we are not the people that are making decisions, and yet we are the ones to experience the impacts of climate change. How can we be fair between governments? How can we be fair between social classes? Because somebody who has a four by four car and produces a lot of emissions is not the same thing as a father that has five kids and needs to take them to school in a small car. So these issues should be definitely addressed," Massalha notes.
"I also believe that the dissemination of climate information and what can we do in order to reduce our impact on the planet is really important, and this is why my new initiative is about enabling citizens or businesses or institutions to not be responsible of climate change, and that whatever they do, and whatever they consume, does not add more carbon dioxide into the atmosphere."
Then, what could truly make COP27 this year stand out from the rest? Massalha believes that there should be stronger collaboration between activists and government leaders, and to provide a blueprint of action for both parties to implement immediately.
"I think the main message of COP27 should be: let's do it now. Let's not plan for 2050, let's simply do it now. Let's have policymakers and activists act together, and go against the image of the private jets that went to Scotland last year, and find other ways to act on climate change now. I think this could be very different."
---
Subscribe to our newsletter
---