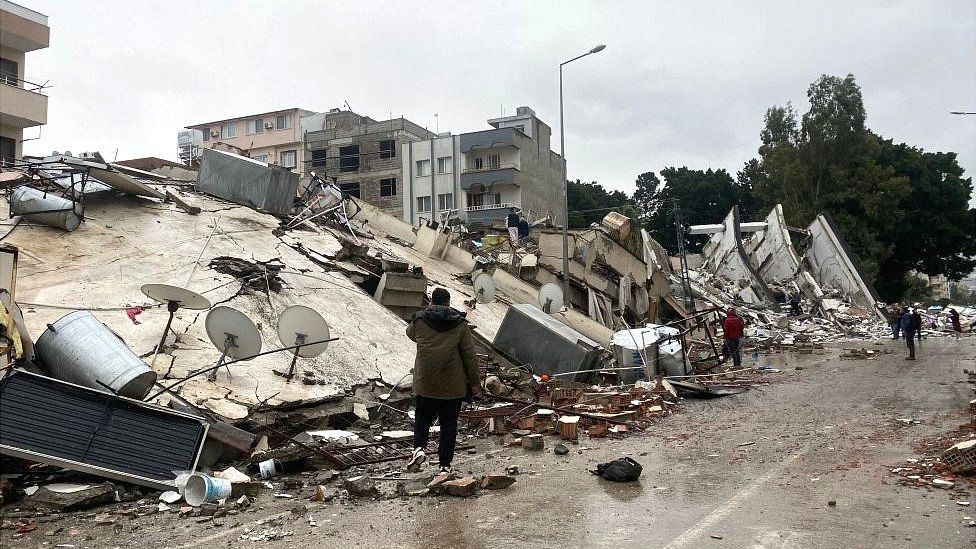 According to the Egyptian Ministry of Foreign Affairs, two Egyptians have been reported dead in Turkey's Hatay province on 8 February, following a catastrophic earthquake that hit both Turkey and Syria earlier Monday.
The individuals have been identified as belonging to the same family, although their names have not been made public.
Initially, the list of victims released by the Turkish Ministry of Foreign Affairs did not include the two Egyptians; it was through communication with the embassy and localised Egyptian communities that the two casualties were revealed.
The Egyptians died after their building, in the İskenderun district, collapsed as a result of the deadly earthquake. The Egyptian foreign ministry contacted affected family members to offer support.
Additionally, the Egyptian Embassy in Ankara has been in touch with Egyptians that have been moved to shelters by Turkish authorities. The Egyptian embassy is also keeping an open communication flow with affected Egyptians, aiming to verify their safety.
There were no reported Egyptian casualties in neighbouring Syria, however. The Ministry of Foreign Affairs, in coordination with its embassies in Ankara and Damascus, continues to monitor the situation in order to report on pivotal updates.
The earthquake, which hit Syria and Turkey on 6 February, carried a 7.8 magnitude on the Richter Scale, claiming the lives of over 10,000 individuals across both countries, with the number expected to rise as more is uncovered. This marks one of the deadliest quakes worldwide over the past decade.
Egyptian President Abdel Fattah al-Sisi offered his condolences in phone calls to both Turkish president Recep Tayyip Erdogan and Syrian President Bashar al-Assad on 7 February.
Several Egyptian military planes have been sent to Turkey and Syria carrying medical aid, aiming to contribute to relief efforts.