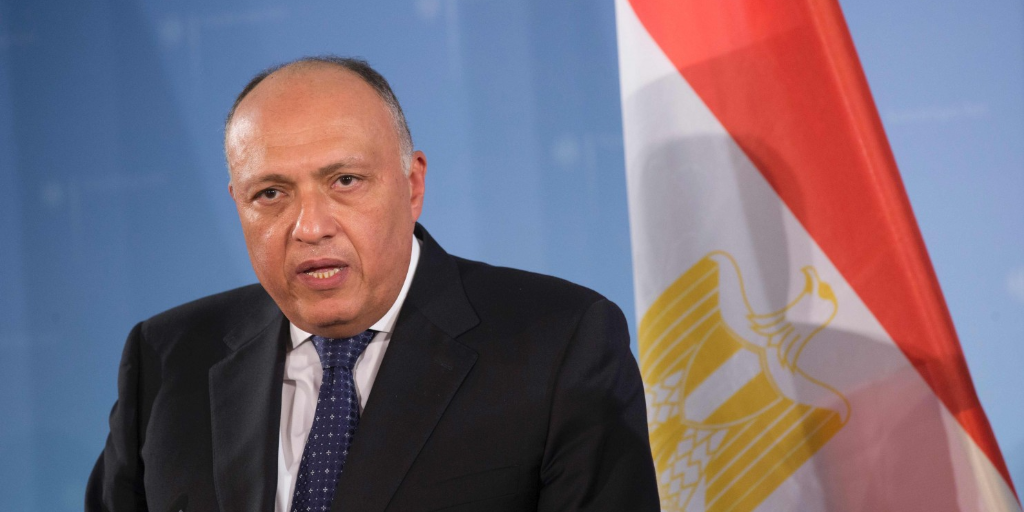 Egypt's Minister of Foreign Affairs (FM) Sameh Shoukry participated on behalf of President Abdel Fattah Al-Sisi at the meeting of the Committee of African Heads of State Concerned with Climate Change (CAHOSCC) on Saturday, 18 February to discuss climate change, the global economic crisis, and cooperation between African countries.
The meeting is held within the framework of the 36th African Union Summit held in Addis Ababa.
During his speech, FM Shoukry lauded the high-level participation of many African leaders and presidents at Conference on Climate Change (COP27), which was held in Sharm El-Sheikh in November 2022. According to the Ministry of Foreign Affairs' Spokesperson Ambassador Ahmed Abu Zeid, Shoukry indicated that their [African leaders and presidents] participation in the conference reflects the will of African countries to confront climate change at all levels.
According to Abu Zeid, Egypt's priorities in the summit center around the ongoing global economic crisis and its impact on the continent, how to mobilize financial resources, mitigating peace and security challenges, and promoting counter-terrorism efforts.
The theme of this year's session is 'Acceleration of AfCFTA (African Continental Free Trade Area) Implementation. During the summit, African leaders and heads of state will discuss how to implement the AfCFTA in light of the global crises' lingering effects on African states.
---
Subscribe to our newsletter
---