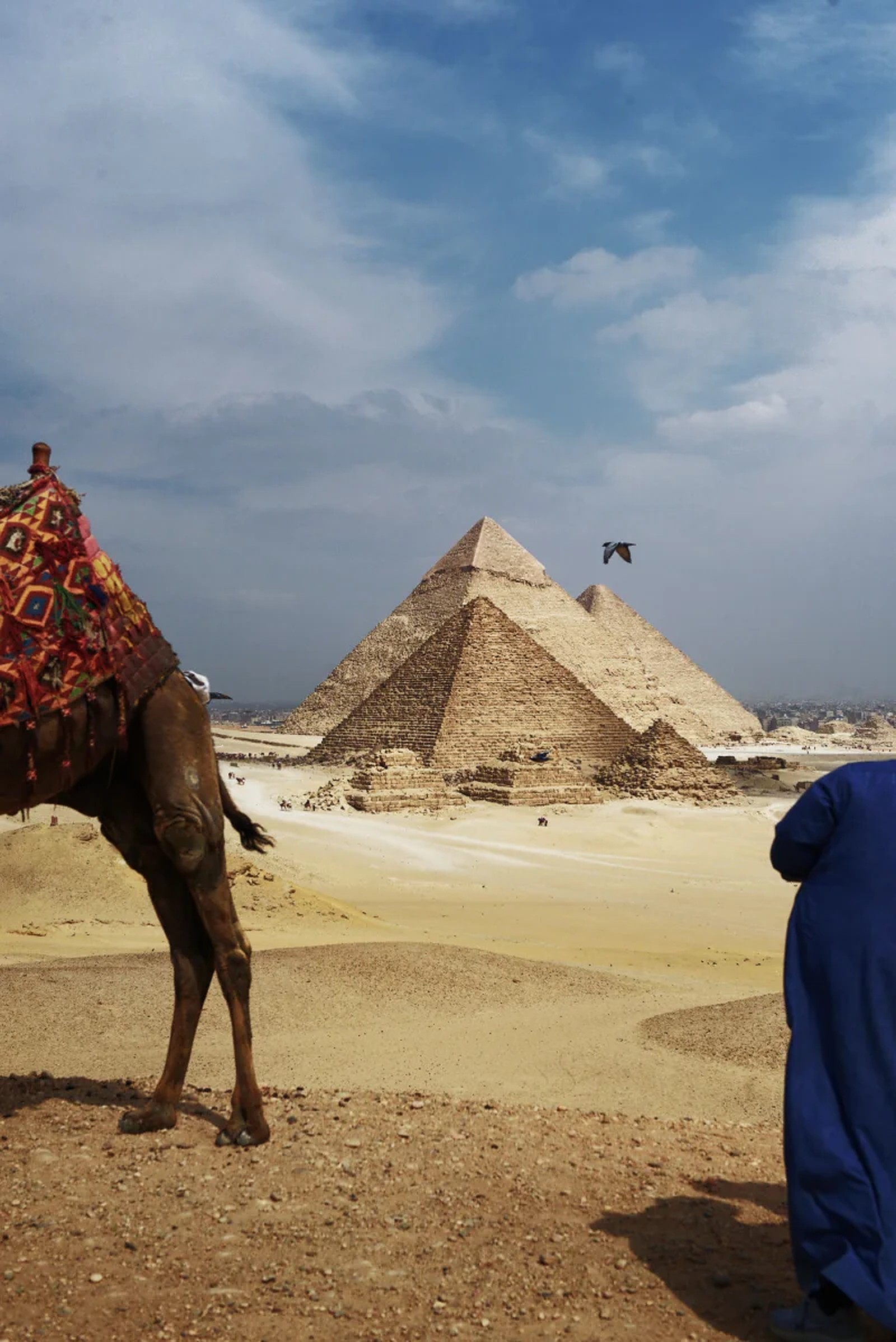 Even after so many years, the world has never let go of the splendour and marvel of the pyramids in Giza. Rising high above the desert sands, the iconic site is listed once again on TIME's 2023 World's Greatest Places to visit, along with the historically-rich site of Saqqara.
Out of 50 others, the two destinations were deemed worthy of visit, according to a network of international correspondents to the TIME.
Visiting the Pyramids of Giza will no longer involve just riding horses or camels, but today, it will also include visiting the new Grand Egyptian Museum (GEM) in Giza, which will is currently open to limited tours. The first phase of the museum's opening is referred to as a "trial special operations period," it grants access to the commercial area, the gardens, and the Atrium. However, all the permanent exhibition galleries will eventually become fully operational in 2023.
The Great Pyramid may be seen from the 5.2 million square foot museum at the outskirts of Cairo. GEM is home to 100,000 items, many of which were relocated from the crowded,  recently renovated  museum in Tahrir Square and some of which have never before been seen by the general public. About all 5,000 of King Tutankhamun's artifacts that were discovered 100 years ago are shown in two of GEM's exhibition halls.
Egypt's tourism witnessed a boom in 2023, as Egypt's Minister of Tourism and Antiquities, Ahmed Issa Taha announced on Wednesday, 15 March that Egypt saw 11.7 million tourists in 2022 with an expected increase of 28 percent in 2023.
The boom comes after a series of directives set in place by the Egyptian government to boost tourism, one of which was facilitating the process of obtaining a tourist visa. By September 2022, hotels in Egypt had seen an increase of 63.3 percent from the year before, with the number of nights spent by tourists amounting to 52.6 million.