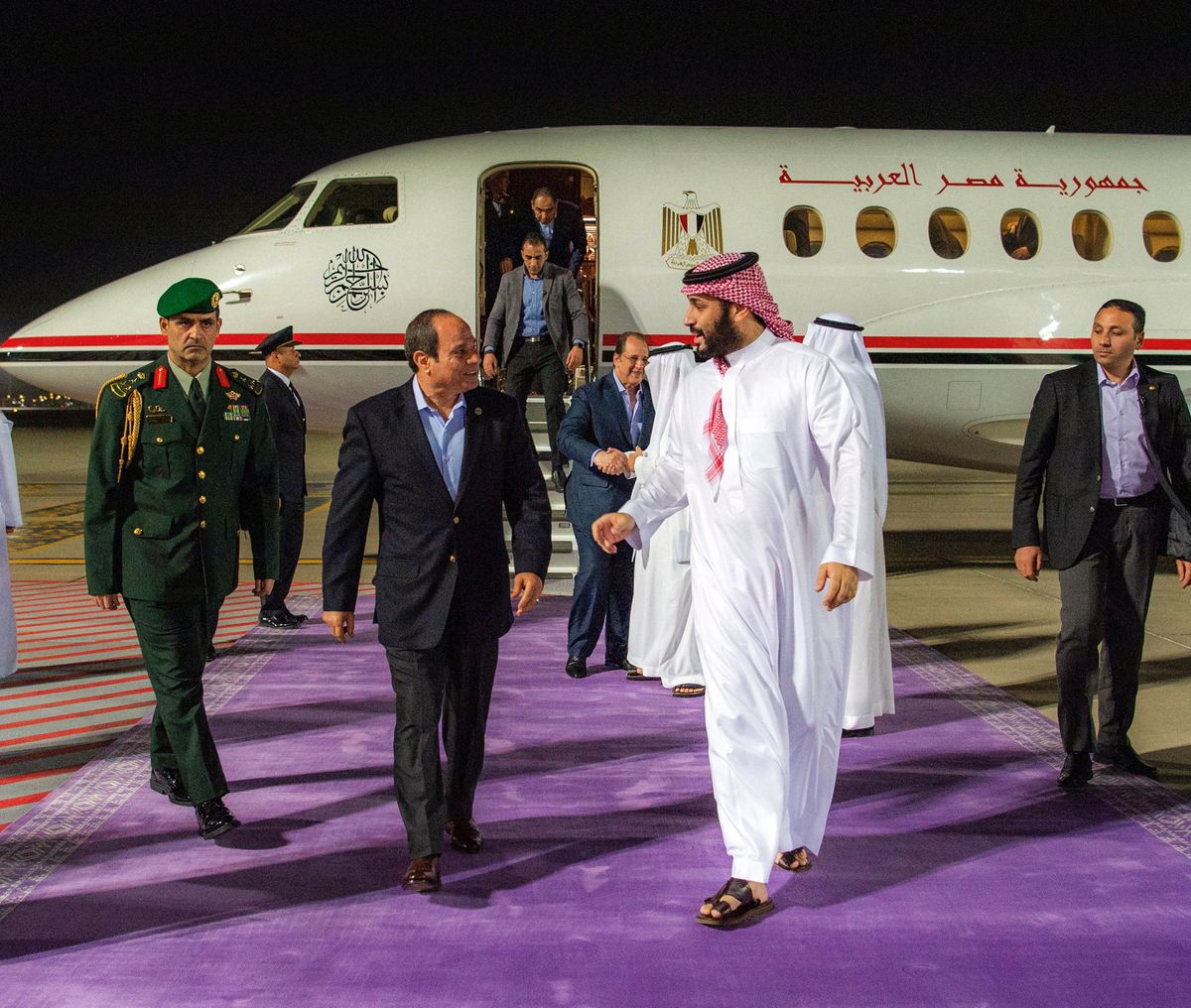 Egypt's President Abdel Fattah Al Sisi met with Saudi Arabia's Crown Prince and Prime Minister Mohamed bin Salman to discuss prospects for bilateral cooperation during a suhoor held in Jeddah on Sunday, 2 April.
Presidential Spokesman Ahmed Fahmy explained in a statement that the two parties lauded the historical ties between the two countries, and expressed their mutual commitment to fostering cooperation and enhancing their bilateral relations.
Both leaders also highlighted, during the meeting, their commitment to continuing coordination and consultations on regional and international issues, Fahmy added.
During the last years, Egypt and Saudi Arabia's economic relations have been developing. In August 2022, the newly-established Saudi Egyptian Investment Co. (SEIC), owned by Saudi Arabia's state-owned Public Investment Fund (PIF), acquired stakes in four Egyptian companies for USD 1.3 billion (EGP 25 billion).
In June 2022, Egypt and Saudi Arabia signed 14 investment agreements worth USD 14 billion (EGP 268 billion) to enhance cooperation between the two countries.
Egypt's partnership with its Gulf allies, including the UAE and Qatar, has helped alleviate its funding crisis in light of the Ukraine conflict and the COVID-19 pandemic.
Saudi Arabia is the second largest investor in Egypt, investing USD 6.1 billion in 6017 projects in the construction, tourism, agriculture, finance, communications, and information technology industries.
---
Subscribe to our newsletter
---