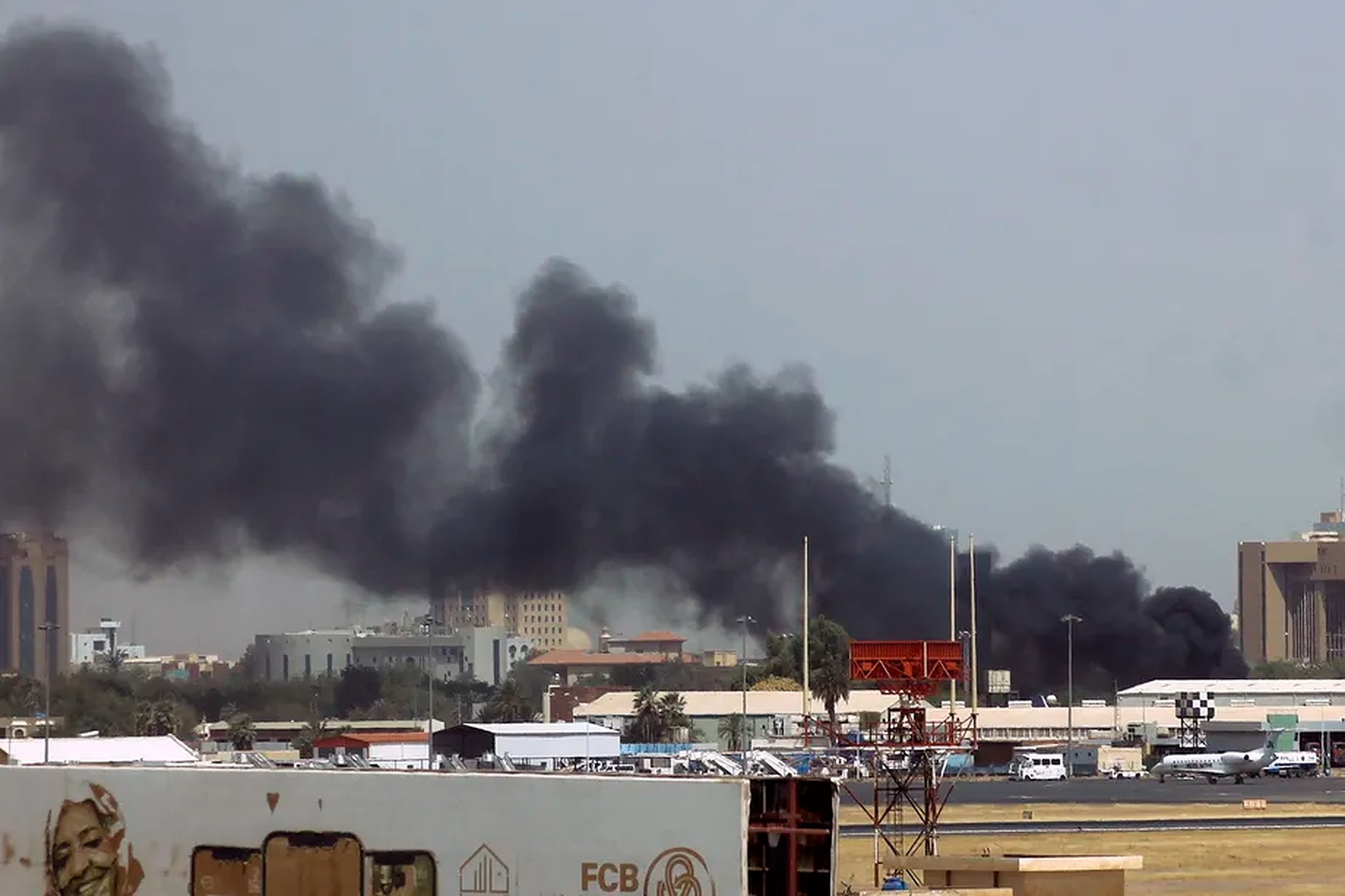 Egypt's President Abdel Fattah Al-Sisi has called for an immediate ceasefire in Sudan and urged opposing forces to prioritise dialogue and national consensus while upholding the interests of the Sudanese people.
According to statements issued by the Egyptian Presidency spokesperson, Al-Sisi made these statements during a phone call which took place between the president and UN Secretary-General Antonio Guterres on Saturday, 15 April, and a separate phone call with President Salva Kiir Mayardit, President of the Republic of South Sudan on Sunday, 16 April.
Al-Sisi emphasised to Guterres that Egypt is "deeply concerned over the ongoing clashes in Sudan" and warned of the "dangerous repercussions on the country's stability."
Egypt's president also informed the UN secretary-general that "Sudan is going through a crucial historic period, necessitating the exercise of the utmost degree of wisdom and restraint."
For his part, Guterres emphasised how eager he was to speak with the Egyptian leader due to Egypt's crucial contribution to maintaining security and stability in the region, particularly in Sudan during its transitional period.
In the phone call between Al-Sisi and Mayardit, the two presidents stated that Egypt and South Sudan are prepared to mediate between the Sudanese parties, affirming their support for the Sudanese people.
What is happening in Sudan? 
The Sudanese Armed Forces (SAF) and the Rapid Support Forces (RSF) — a paramilitary group that operated as a militia during the height of the Darfur conflict but was recently incorporated with the formal military — have been engaged in combat since early on Saturday, April 15, in Sudan.
The takeover of several strategic locations, including the airports in Khartoum and Merowe as well as the television and radio complex in Khartoum, has been the subject of conflicting claims from the SAF and RSF.
The RSF posted a video of Egyptian soldiers who had "surrendered" themselves in Merowe on Saturday afternoon. The video depicts several men sitting on the ground and wearing Egyptian army fatigues.
In a statement later that evening, the Egyptian Armed Forces urged "the safeguarding of the safety and security of Egyptian troops who were in Sudan to conduct joint training with their Sudanese counterparts."
Since then, the RSF has stated that it is prepared to work with Egypt to help the troops return home.
---
Subscribe to our newsletter
---