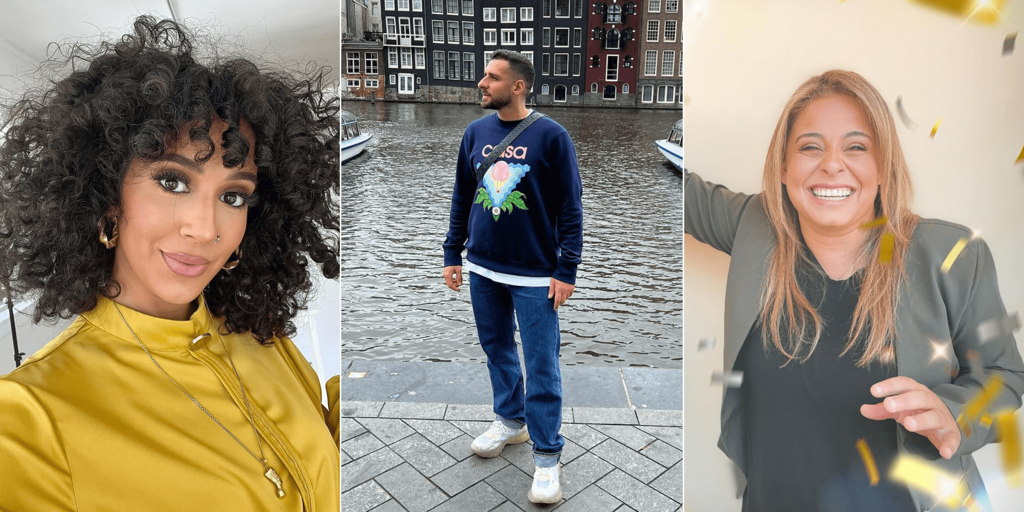 Social media has become the breeding ground for artists from around the world to showcase their talents. Gone are the days when artists needed to vie for an agent's – or agency's – attention to make a name for themselves.
Talents from across industries have garnered massive followings through social media, particularly Instagram and TikTok. And it is no different for comedians. Online comedy is becoming a genre in and of itself, with a number of comedians trading in a physical stage for a digital one.
Moreover, there has been a recent spike in content creators both within the Middle East North Africa (MENA) region, and within the Arab diaspora worldwide, taking to Instagram and TikTok to satirise cultural norms found within their families and within society.
Poking fun at the mother forever trying to find a husband for her daughter, the Arab boyfriend who disappears on his girlfriend as soon as Ramadan starts, and everything in between, these comedians wield comedy as a form of social commentary. And it's all in good fun.
Mai Maxwell (@MaisVault)
Egyptian-American content creator, Mai, known to netizens as MaisVault, takes archetypical 'Middle Eastern girl problems' and turns them into comedy sketches. With her mother, Wafaa, being featured in many of her skits, the comedian boasts 1.2 million followers on Instagram. Finding inspiration in the day-to-day struggles, she takes the negative stereotypes surrounding Arabs and flips the narrative through comedy.
View this post on Instagram
Mohamed Moula (@MohamedMoula)
A former dentist, Mohamed Moula still works in the business of smiles, he has just shifted from fixing them to encouraging them with his comedy videos. Moula takes archetypes of Egyptians and turns them into skits for the Instagram community to chuckle at. Moula, who is an actor, has worked as a writer on Egyptian comedy show, Abla Fatiha. Using Egyptian society as the starting point for his material, Moula creates exaggerated versions of every-day Egyptians as they navigate through life.
View this post on Instagram
Mustafa (@Moosenyc_)
Mustafa, who covers a range of topics, focuses particularly on gender stereotypes within the culture. Using clichéd representations of the Arab man, the comedian sheds light on common behaviours found in the culture. Emulating different versions of the Arab-boyfriend type, he makes his point through light and satirical skits.
View this post on Instagram
Abdullah Jasim (@AbidJay)
Abdullah Jasim is a Iraqi-American Instaram comedian who works as a chemical engineer by day and a stand-up comedian by night. Giving a new twist to Arab cliches, he is adept at mimicking different Arabic dialects. Much of his skits make reference to the life of an Arab-American in the United States, where he is based. Jasim, who started on Vine – a short video app that is no longer available but was all the rage a decade ago – now counts over 217 thousand followers on Instagram.
View this post on Instagram
Maya Hussein (@MayaHussein)
Exploring her Arab identity while also poking fun at the traditions that most Middle Easterners are familiar with, Maya Hussein is a Lebanese-Canadian comedian. With over one million followers on TikTok, Hussein's comedy shines through in her skits on the relationship between Arab parents and their children.
View this post on Instagram
Mohanad Al Hattab (@MohanadAlHattab)
Dubai-based Syrian comedian Mohanad Al Hattab has made a name for himself over the past few years as one of the UAE's popular online comedians. Releasing videos on social media that portray different Middle Eastern nationalities, he has developed several characters that make a constant appearance in his skits. Currently, he has over 744 thousand followers on Instagram.
View this post on Instagram
---
Subscribe to our newsletter
---