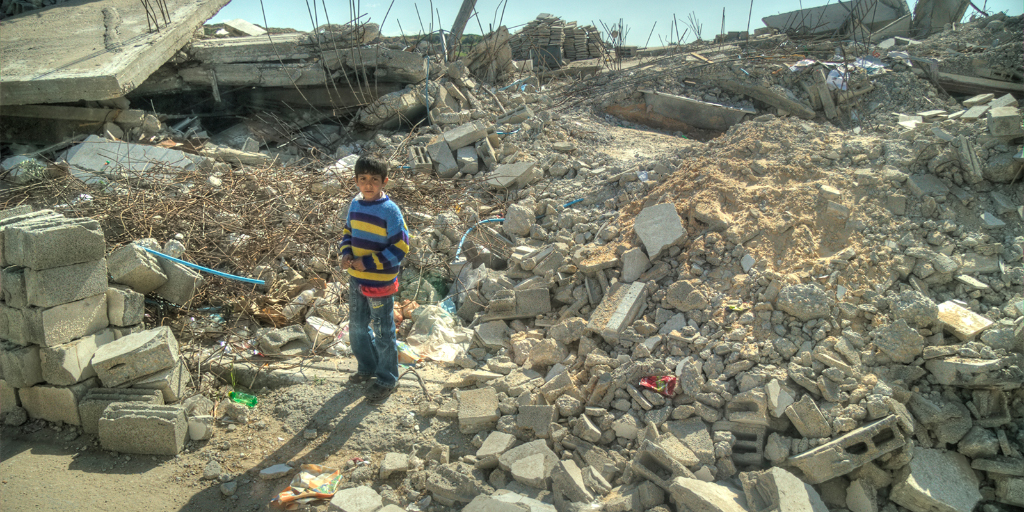 A ceasefire agreement between Israel and Palestine's Islamic Jihad (PIJ) group, mediated by Egypt, took effect on 13 May – ending the five days of violent airstrikes in the Gaza Strip that began on 9 May.
The latest wave of conflict, triggered by Israeli airstrikes, caused one of the heaviest displays of violence in Gaza in months. While Israel has claimed the attacks targeted senior PIJ officials, the conflict left 34 Palestinians dead – many of them women and children. The PIJ retaliated with several rocket strikes during the conflict, leaving one Israeli dead.
Israel's last conflict with the PIJ occurred on August 2022, also initiated by the former, led to the deaths of 49 Palestinians – 17 of whom were women and children. The two sides agreed on a ceasefire, also brokered by Egypt, with both sides promising to keep civilians out of conflicts.
Officials from Hamas, Gaza's controlling Islamist group, informed Reuters that Israel's missiles damaged 940 buildings, with 49 beyond repair. The officials added that 15 residential blocks consisting of around 50 apartments were also destroyed.
Israel's attack, dubbed 'Operation Shield and Arrow', was met with condemnation by multiple states and international organizations.
Egypt was quick to denounce Israel's aggression and escalation of violence. The Arab League followed suit after holding an emergency meeting on 10 May.
Antonio Guterres, the United Nations (UN) Secretary-General, condemned the conflict as a whole, urging restraint from both sides.
China intended to condemn Israel during a UN Security Council meeting on 10 May but was blocked by the United States, according to a senior Israeli official to the Times of Israel.
A NEVER-ENDING CONFLICT
Since 2007, Gaza has been under strict Israeli-led land, air, and sea blockades, subjecting its 2.3 million Palestinians to continuous excruciating circumstances, conflict, and casualties. Human Rights Watch has drawn comparisons between Gaza and an 'open-air prison.'
Since then, the city has been the battleground for 4 wars and several skirmishes between Israel and varying Palestinian factions. Palestinian civilians are often at the centre of the conflict, with over 5,000 killed between 2008 and 2021.
---
Subscribe to our newsletter
---