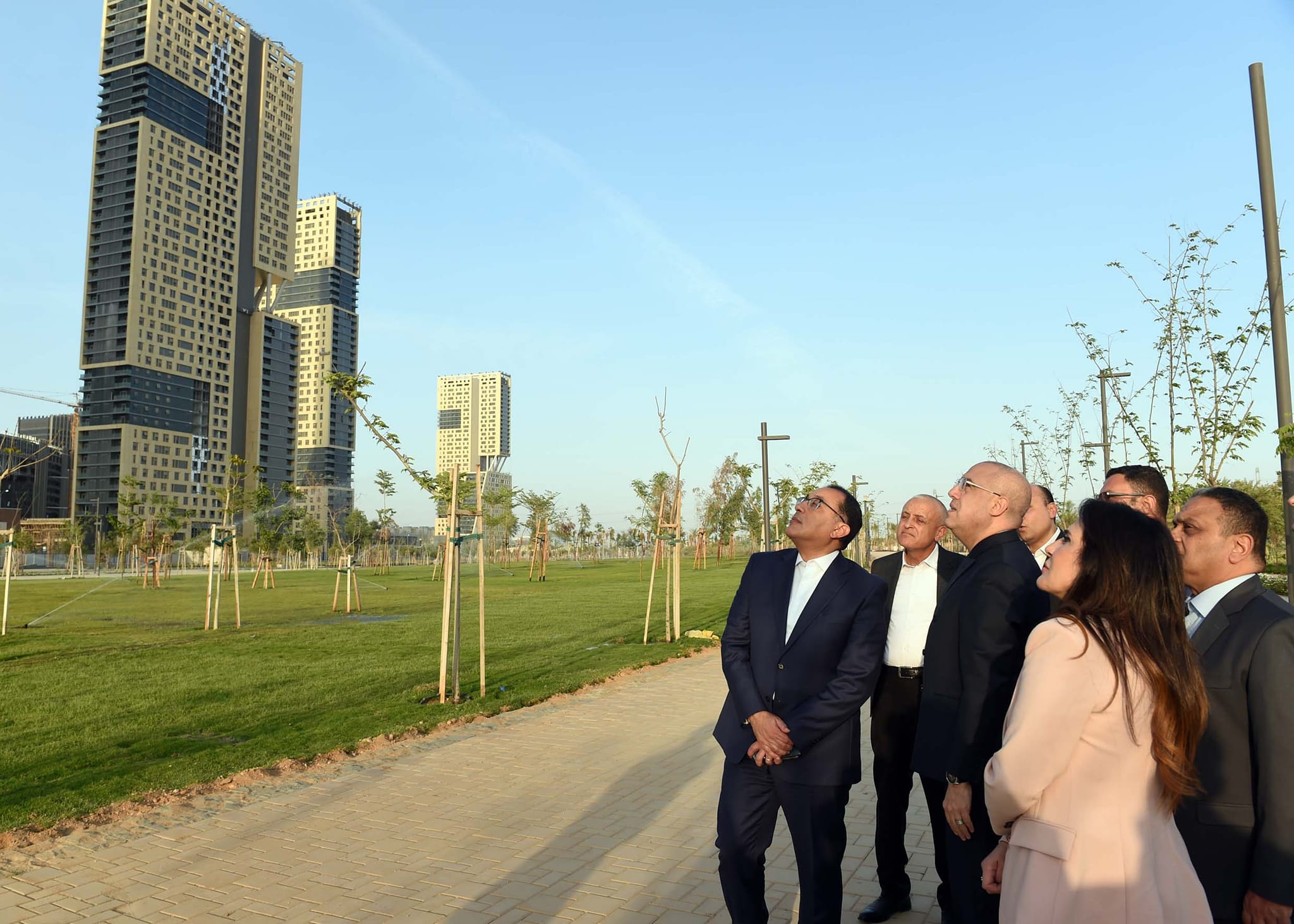 Egypt, as a landscape of many wonders and seemingly endless sprawling buildings, has been constantly changing based on the needs of the time and the vision of rulers – politically, socially, and economically, as well as in terms of city planning.
For millennia untold, urban development largely took place on the banks of the Nile or on the coasts of the Mediterranean. In recent decades, however, the government, in response to crowding and population increase, is expanding further away from the Nile and into the desert.
Egypt is currently planning or already building 15 new cities, including a new administrative capital sprawling over a sizable area of 700 square kilometers east of New Cairo – almost a fifth of the whole Greater Cairo area.
The rate at which new cities are being built and existing cities fundamentally changed a new and overwhelming phenomenon to some Egyptians. It means that they will have to adapt to new realities – some of which they make not be preferable or convenient to them – that change the way Egypt is, and how residents live their lives.
So, what concretely does this rapid urban expansion mean for Greater Cairo Residents?
1. Decentralization of activities, services, residential areas
Most ministries and other government entities are located in the area between Nasr City in the East and Mohandessin to the west. The New Administrative Capital would not exactly decentralize government buildings, but it would re-center this focus from the Cairo area to the capital. Indeed, 14 ministries and other government bodies have already begun relocating their activity to the New Administrative Capital (NAC), according to presidential spokesperson Ahmed Fahmy.
Following a trend of opening branches in newer areas such as New Cairo, Sheikh Zayed City, and Shorouk City – all considered part of the Greater Cairo metropolis though they may be as much as 90 kilometers apart – more and more activities would be spread out even further across Egypt's new cities and areas.
Though old locations would not necessarily be removed or fall to irrelevance, new enterprises will have more options for their location and would therefore be less concentrated in the central areas of Greater Cairo. This applies to restaurants, sporting clubs, and gyms, and cultural venues such as the Opera House, one of which has been built in the NAC.
Similarly, educational institutions will open in different locations across the country, as has already taken place in the NAC with the opening of several universities.
Residential areas will also be built, not only in areas near or in Cairo such as the NAC and Mostakbal City – which is south of Madinaty – but also in different governorates, such as New Ismailia, New Mansoura, West Qena, and New Toshka among others. This will mean people will have more options to choose from and can be closer to their workplace, but it also has other implications related to the distances people have to cover.
2. Longer distances to cover
As a result of what could be called 'de-Cairoization,' many people will likely have to cover longer distances on average to go to work, meet friends, or go to their favorite restaurant. This is due to two factors: the distances between cities, and the distances within new areas.
The latter factor is important because, as already seen with newer areas that emerged over the past two and a half decades, there is a lower population density as it is spread over more space.
Moreover, these increased distances have been noted to affect social relations, with more and more people prioritizing socializing with individuals within their living area rather than bother driving across cities to meet friends and family members.
3. Car privilege
With longer distances, both within and between cities, owning a car becomes even more advantageous, which may exacerbate inequality.
Having a car already gave much privilege in Greater Cairo as it meant someone could go anywhere at any time and avoid relying on a pressured public transportation system. Now, this freedom is further emphasized as distances are extended and public transport is less present in newer areas – although there has been progress in that regard with the establishment of the light rail transit (LRT) system, current work on extending the metro system, and a new monorail.
However, intercity and long distance travel are still much more accessible by car, especially in areas which lack an extensive metro or bus network.
Moreover, further car reliance means a hit to personal savings as more fuel is needed amid increased prices, and increased usage also exacerbates the environmental impact.
4. Easier travel
Although owning a car will be a significant advantage, travel in general will be made easier as road and rail infrastructure are built or upgraded. For example, it is now easier to reach Al-Ain Al-Sokhna with the new Galala road, and it will be even easier in the future once the high-speed train project is complete. However, it is possible that the high-speed train will be expensive, which would restrict accessibility to affluent travelers.
---
Subscribe to our newsletter
---