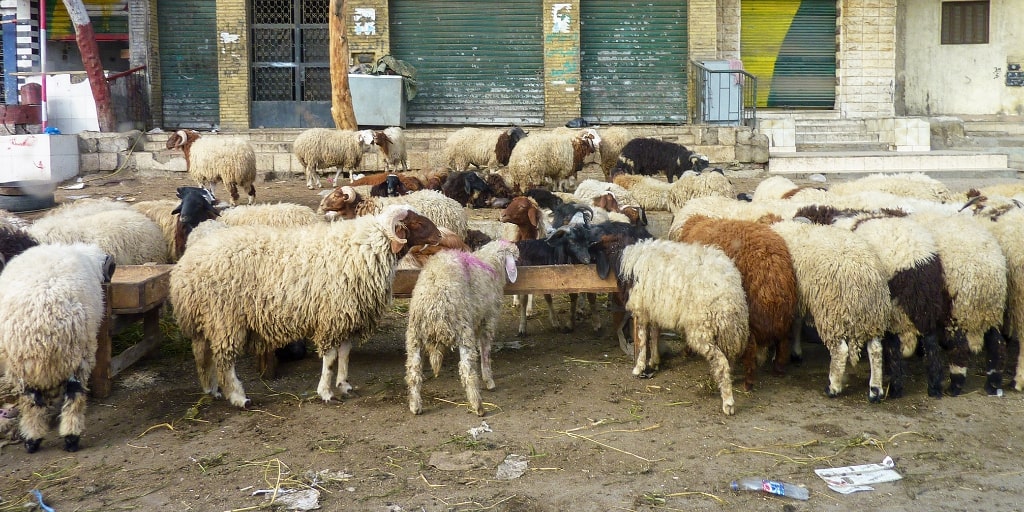 In anticipation of the upcoming Eid Al-Adha (Feast of Sacrifice), Egypt's Governor of Giza, Major General Ahmed Rashid, announced guidelines for slaughtering animals, as reported by Youm7.
Rashid declared that street slaughters will be banned for the upcoming religious celebration, with a fine of EGP 3,000 (USD 97) for individuals who engage in the act.
While it remains unclear if the governorate's measures include harsher punishments, other governorates have threatened imprisonment in previous years.
To ensure the proper observance of Eid Al-Adha, the Giza Governorate is directing its 9.5 million residents to 31 abattoirs made free of charge in place of street slaughters, as per an official Facebook announcement made on 2 June.
"This initiative aims to encourage citizens to slaughter sacrificial animals in abattoirs, ensuring environmental preservation, public health, and cleanliness," reads the announcement, which also highlights that residents are expected to bring their own butchers.
Government-appointed veterinaries will be present at these abattoirs to inspect the animals and ensure the sterility of their meat.
The governorate will also intensify its supervisory campaigns on butcher shops, restaurants, and markets in the build-up to the religious holiday – ensuring that the quality and safety of food offered to citizens do not violate health regulations.
Eid Al-Adha is a significant religious holiday celebrated by Muslims worldwide. It commemorates Abraham's willingness to sacrifice his son as an act of devotion to God. During this time, Muslims typically sacrifice animals such as sheep, cows, goats or camels.
While many individuals have their animals slaughtered by professionals, there are still instances where people opt to perform the sacrifices themselves, often in private locations such as balconies, rooftops, gardens, or even public spaces.
Eid Al-Adha is scheduled to commence on 28 June this year, with Egypt planning to import 170,000 cattle in time for the celebrations.
---
Subscribe to our newsletter
---