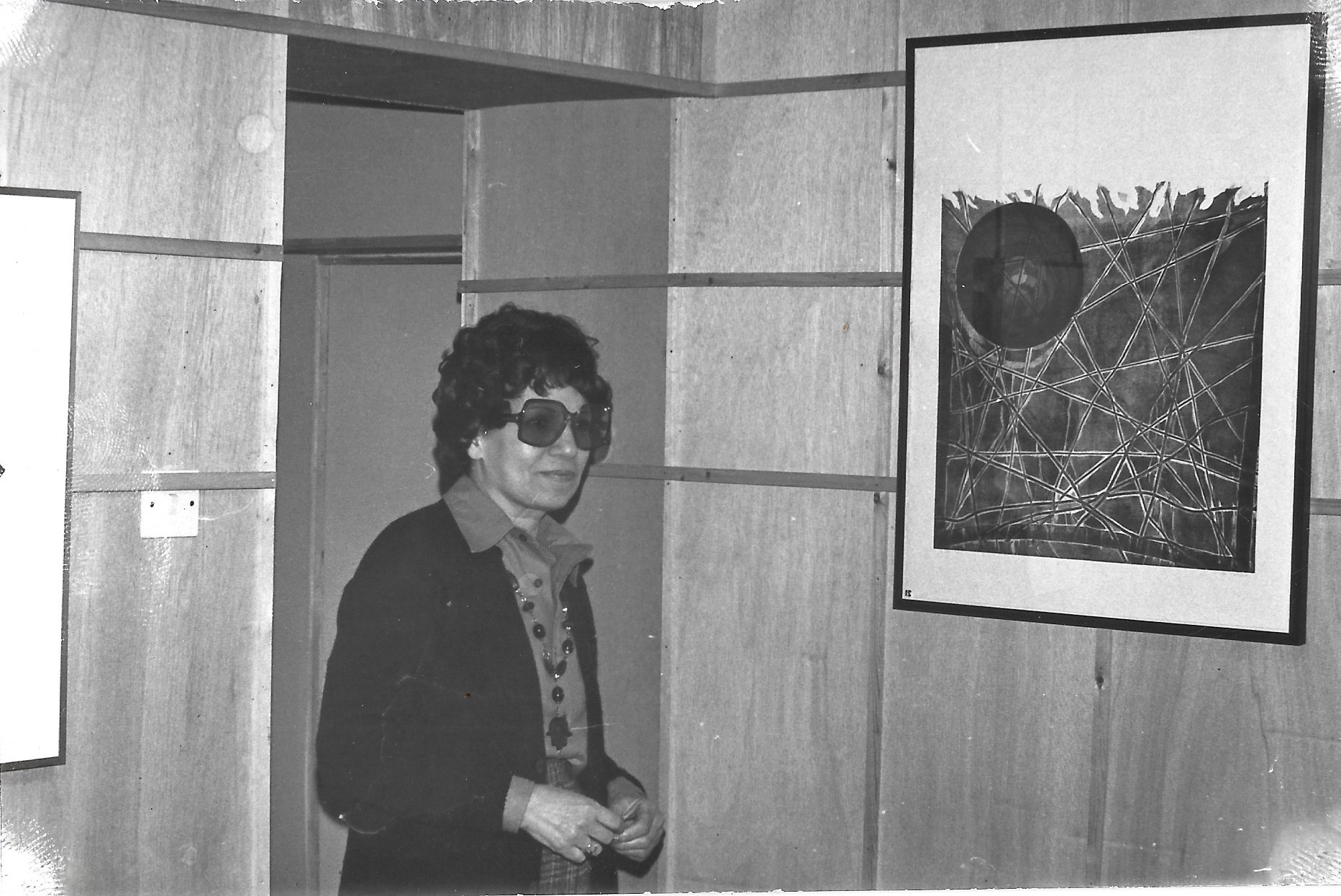 Through careful brushstrokes and delicate handwork, Menhat Helmy created a world of art that is distinguished and everlasting. With paintings steeped in color and wonder, Helmy was a pioneer whose talent and influence continue to reverberate through the artistic industry today.
Helmy was born in 1925 in Helwan to a family of nine siblings. At a time where women's enrollment in higher education was the exception and not the norm, Helmy's talent and love for the arts led her to graduating from Cairo's High Institute of Pedagogic Studies for Art in 1949.
Her dynamic talent earned her a scholarship to continue her education at the Slade School of Fine Art in 1953 — becoming one of the first to attend the prestigious school. During her time at Slade — which is ranked as the UK's top art and design education institution — she studied under world-renowned sculptors like Henry Moore, Graham Sutherland, and William Coldstream.
Helmy's primary focus was painting, graphics, and etching, which is a printmaking technique that uses chemical action to produce engraved lines in a metal printing plate. She later won the Slade Prize for Etching in 1955.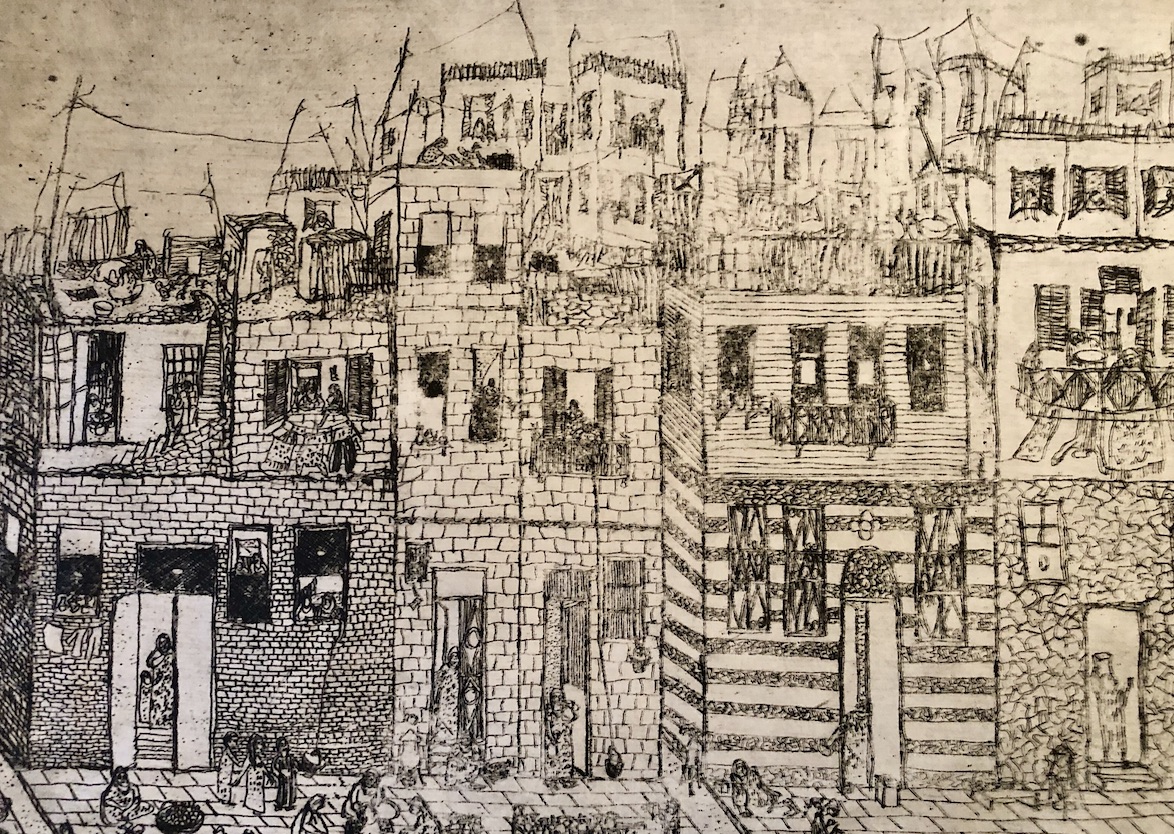 Helmy returned to Egypt in 1956 with the newly mastered skill which she used to document the societal changes happening around her. She used her art to portray the Aswan High Dam's construction from the perspective of the workers, the 1957 parliamentary elections — which marked the first time women were allowed to vote and stand for election — as well as the Suez Canal crisis.
Her paintings and work were dedicated to documenting the solemn and dynamic life in Egypt.
In 1957, she married physician Abdelghaffar Khallaf, and moved with him to London, where she studied color graphics at Morley College between 1973 and 1978. During her time at Morely, Helmy's work began pivoting towards abstraction — conceptual graphics with complex geometric structures and bright colors — as she became fascinated with technological advancements such as computers, modern vehicles, and space exploration.
"I spend hours staring at her abstract pieces and always identifying new dimensions and a plethora of optical illusions," explains Karim Zidan, grandson of the late Egyptian artist, in an interview with The National.
"What looks like a green square at first sight employs dozens of shades of green, and leaves you wondering how far she went given her fascination with space, technology, and spirituality," he adds.'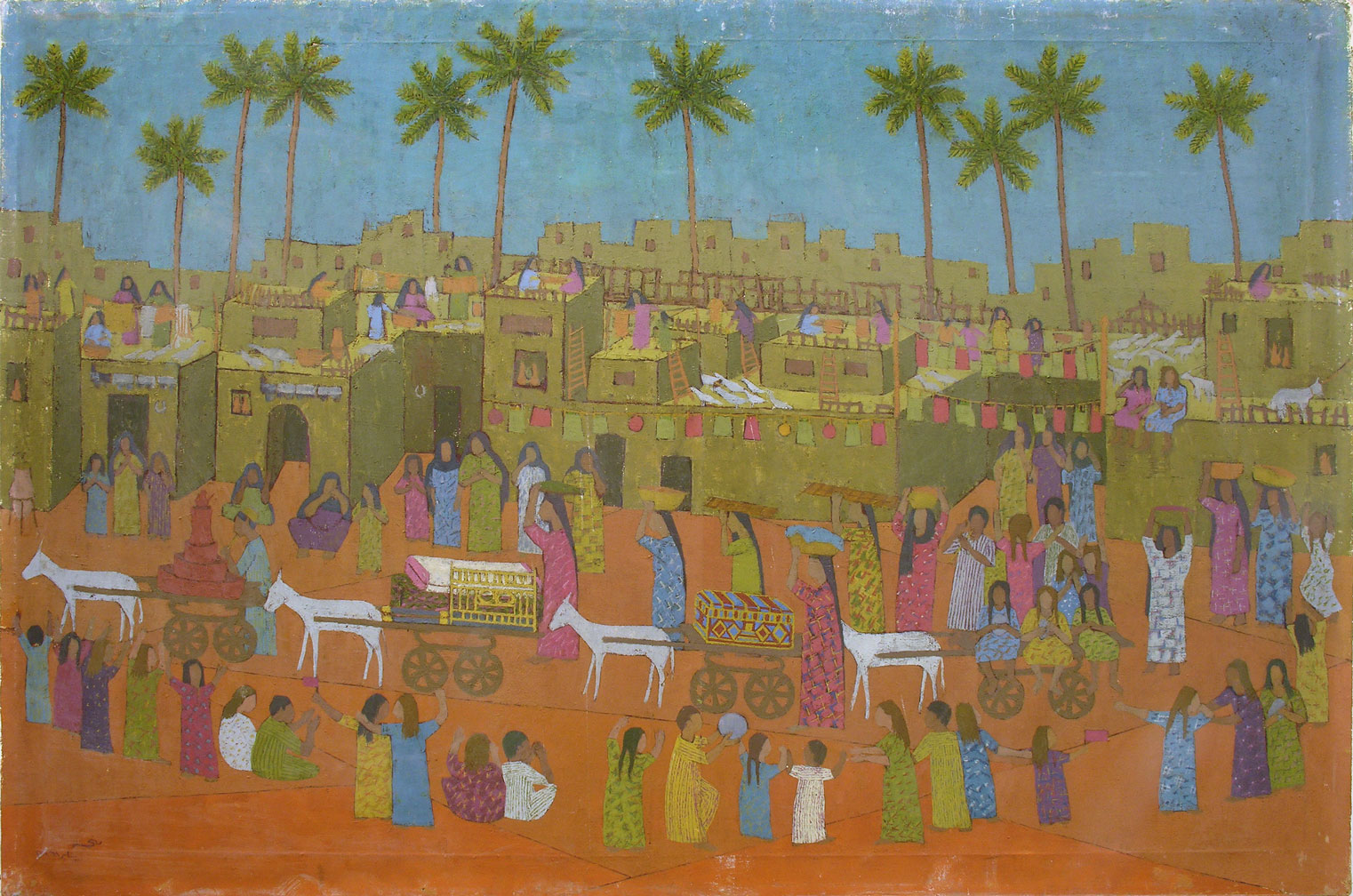 In addition to being an artist ahead of her time in talent and progressive attitudes, Helmy was a lecturer at the Fine Arts Institute in Cairo and a Professor of Fine Arts at Cairo's Helwan University, and was made an Honorary Professor of Etching at Florence's Accademia delle Arti del Disegno, as well as a member of the Printmaker Council in the UK.
In the 1980s, Helmy retired from printmaking due to a lung condition caused by inhaling chemicals used in the process, but continued to relay her knowledge and skills as a professor at Helwan University until she passed away in 2004.
"It was really a remarkable career, and an underrated one. It speaks a lot about the patriarchal system in Egypt, how we view the importance of women's art versus men's art, and the gender bias in the art world in general, which is evident to this day," Zidan recalls.
---
Subscribe to our newsletter
---