Photo credit: Fathia Elsisi
Mothers without their children, children without their fathers, and separated siblings are all one sees at the Arqeen and Qustul border crossings.
Since the beginning of the crisis, only Sudanese males aged 16 to 49 needed visas to enter Egypt, while women and children did not—forcing thousands of women to leave the country without their teenage sons and husbands, in hopes of reuniting with them soon. However, on 10 June, Egypt announced visa requirements for all Sudanese citizens crossing the borders, to "provide regulations rather than restrictions."
Prior to this announcement, Egyptian Streets visited the Qustul borders and spoke to Sudanese people who fled the war, to get a glimpse of the struggle they are currently facing, and learn more about the assistance they are receiving at the borders.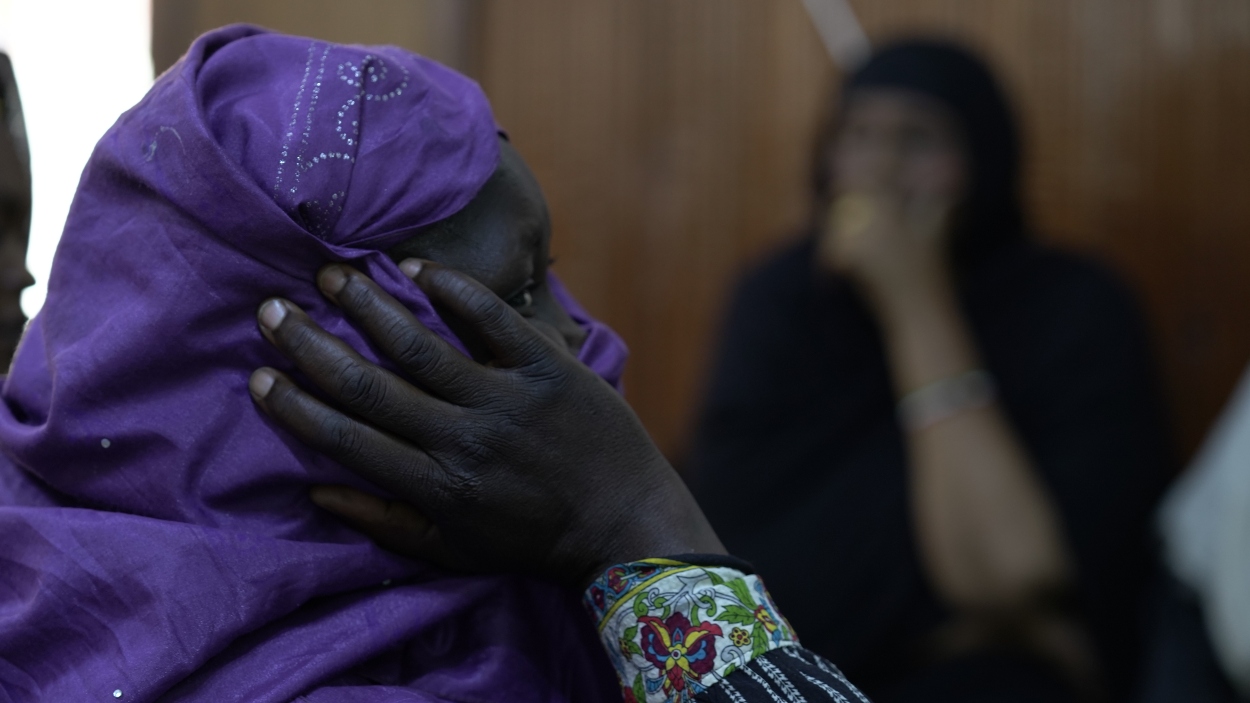 "The situation is really tough. On our way here, we saw everything. We saw destruction, dead bodies, air strikes, everything," a Sudanese mother tells Egyptian Streets. "We cannot let go of Sudan, we will eventually go back," she adds.
Once they reach the Qustul border, closest to Aswan governorate, many choose to stay in Aswan, while others attempt to travel to Cairo, in hopes of finding more job opportunities and better living conditions.
Last month, the World Food Programme (WFP) launched an emergency cash assistance program to support those fleeing the conflict in Sudan. Through this program, refugees receive cash assistance, with "incredible speed"—as little as three minutes—through e-cards redeemable at over 140,000 points of sale nationwide.
"Cash provides not only options and dignity for the beneficiary, we're also acknowledging the fact that they're on the move and they may need to use this assistance anywhere. So while food is space and time bound, our cash assistance can be used anywhere and can be redeemed for any necessity," says Zein Hassib, WFP team member.
The money may be used to rent a place to stay, to buy essential supplies like food and medicine, or even to help bring the rest of their families who are still in Sudan over to Egypt. Many Sudanese mothers told Egyptian Streets that these are their main spending priorities from the cash assistance they receive.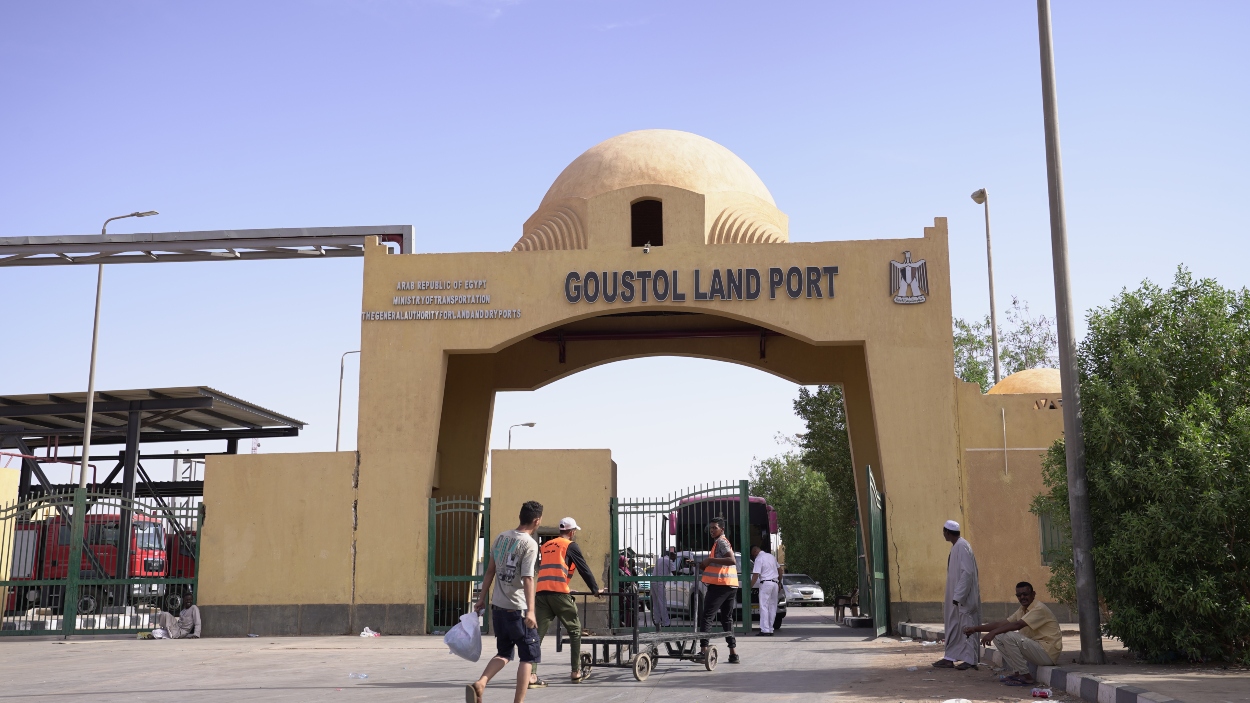 "Many families that came to Egypt had been on the road for more than five days with very limited resources. They needed something quick and nutritious upon their arrival, and we were there on ground providing that. We needed to scale up our assistance because, as the situation continued, their needs were changing," says Amina Al Korey, Communications Officer for WFP Egypt.
Prior to this program, WFP, in cooperation with the Egyptian Government and the Egyptian Red Crescent (ERC), had been welcoming those arriving at the Sudan-Egypt border by distributing ready-to-eat food packages.
"People fleeing the crisis needed a longer term kind of assistance. This is when WFP was able to launch its cash assistance operations in 72 hours," Al Korey tells Egyptian Streets. "From enrollment to receiving the card, this process happens within three minutes. This is the fastest we have ever been able to deliver assistance, and this was crucial at a time of emergency."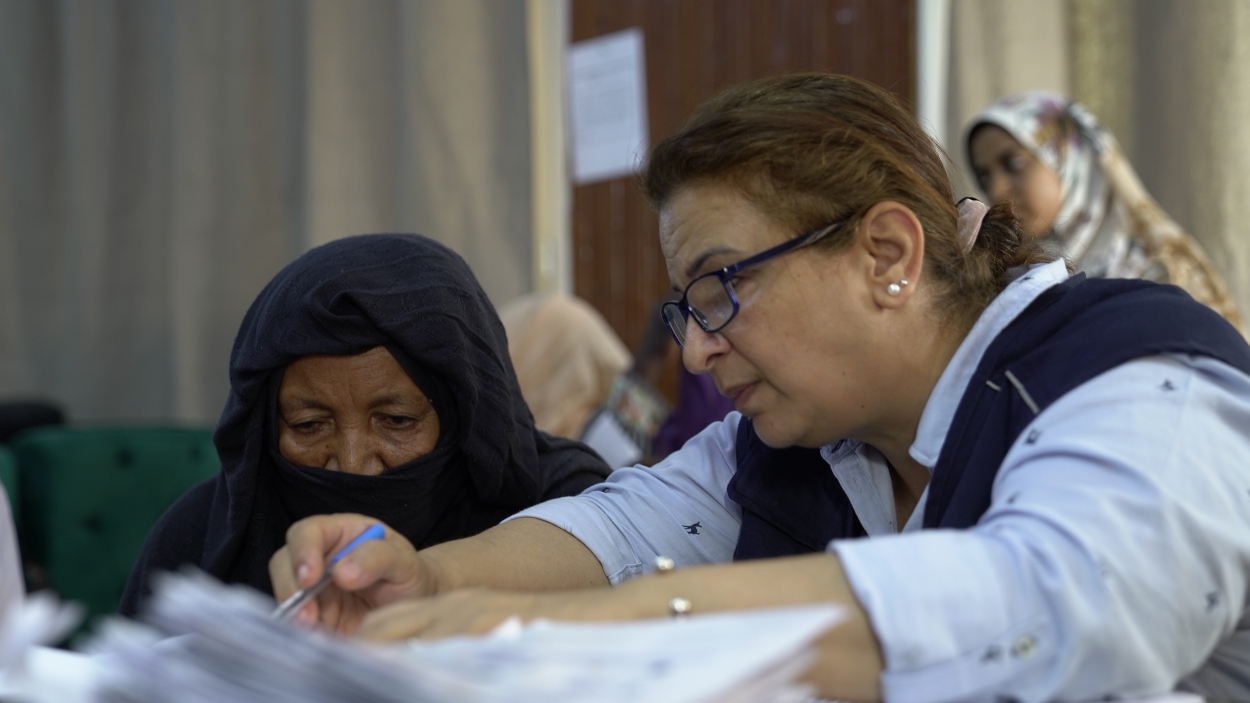 The war in Sudan between the Sudanese Armed Forces and the Rapid Support Forces (RSF) has been ongoing for almost two months, forcing nearly two million people to flee the country.
Egypt has welcomed over 200,000 people from Sudan since the conflict erupted on 15 April, the highest number among Sudan's neighboring countries, according to the Egyptian Ministry of Foreign Affairs.
As the situation in Sudan worsens, and no clear progress is made, thousands of families are displaced and the people of Sudan face an uncertain future.