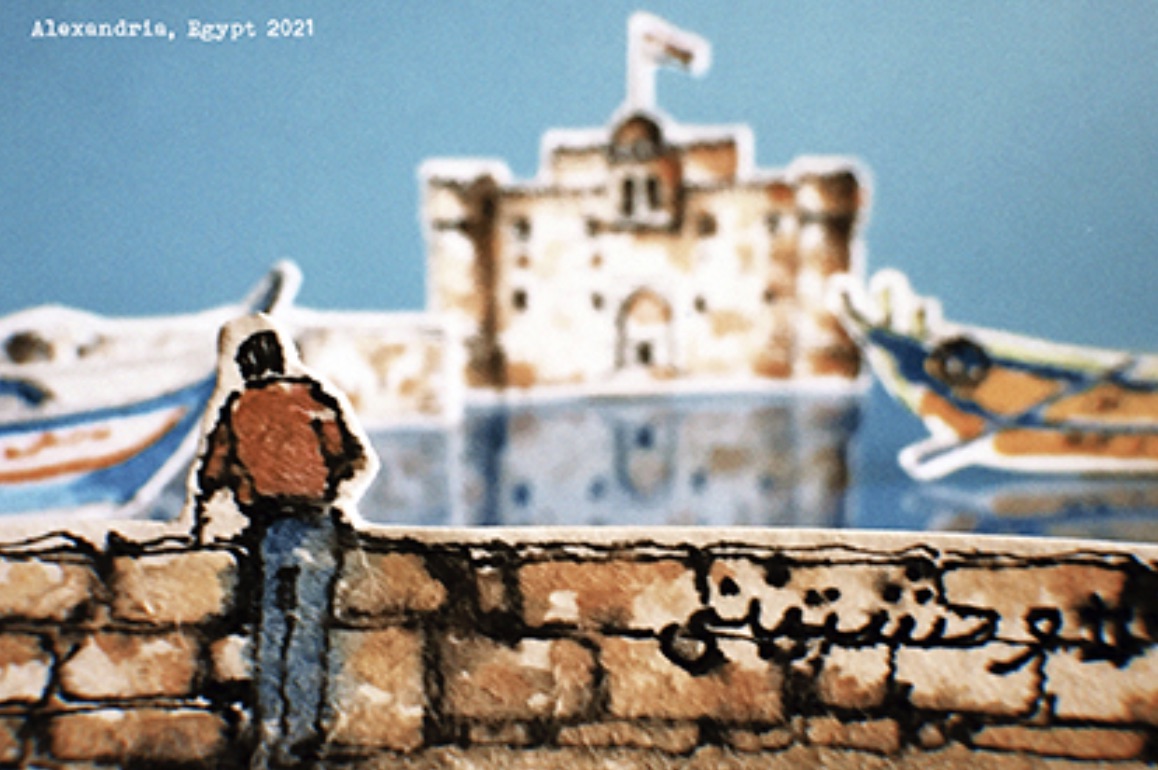 Egypt's horizon is dotted with buildings and structures — some unassuming and some extravagant — that speak of its rich history and heritage. For Egyptian architect, artist, and urban heritage strategist Mohamed Gohar, observing a cityscape tells of its past, present, and future.
Gohar studied the historical roots of urbanization and the architecture of cities, and how they tie to modern society and social history. In 2000, he majored in architecture at the University of Alexandria, completed his masters degree in 2009 in architectural engineering and environmental design at the Arab Academy for Science, Technology and Maritime Transport, and pursued a diploma in urban heritage at Erasmus University in Rotterdam in 2022.
In his latest project, dubbed 'Miniatures of Alexandria,' Gohar engages in a creative exploration of the diverse elements that comprise Alexandria's landscape through the creation of miniature sketches and paintings. Through the series of urban microcosms, Gohar carefully observes and analyzes Alexandria in order to gain a deeper understanding and unravel the inner workings of this vibrant city.
"In this set of small-scale city artistic studies, I take a close look at Alexandria to get to know how this lively city works," the architect says. "Through this artwork, I take apart and recreate the different elements that make up the look and feel of the contemporary urban landscape of the city."
Gohar spoke to Egyptian Streets about his love for landscapes, the relationship between urban heritage and socio-cultural realms, as well as his latest work.
TALK TO US ABOUT YOUR ART JOURNEY.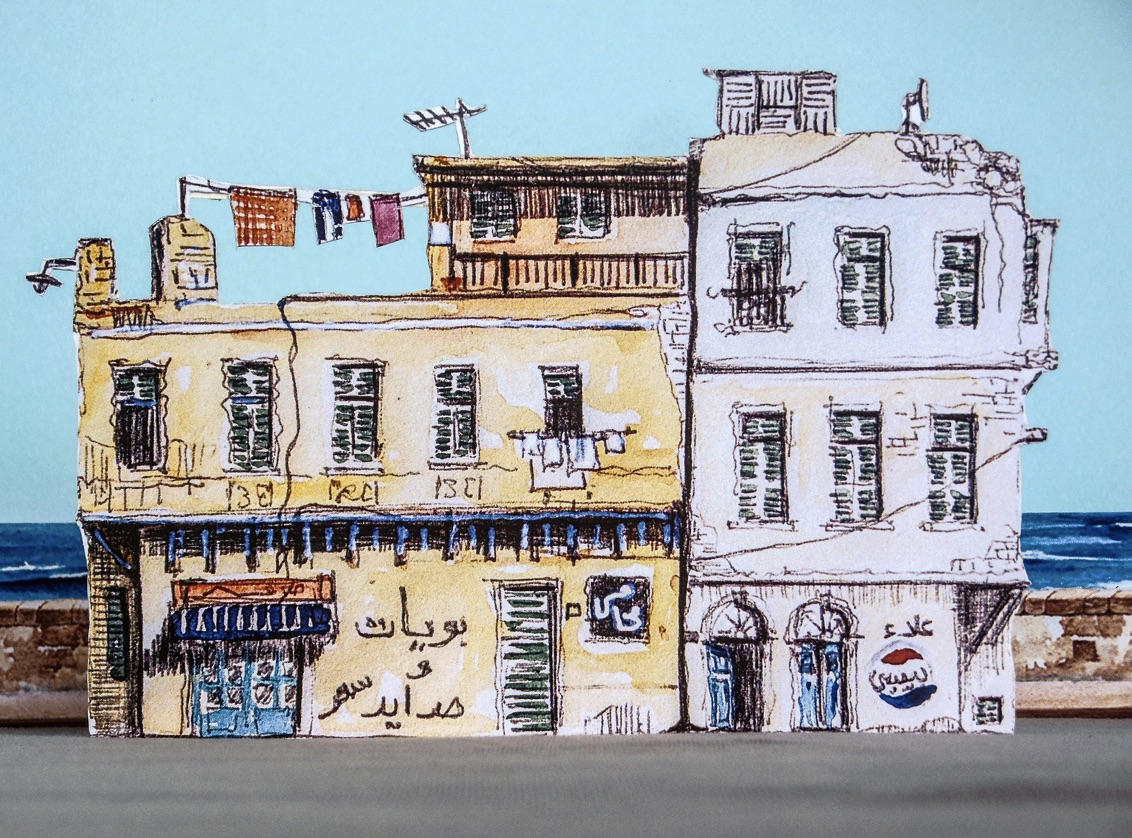 I knew I had a gift for art since I was young. Since architecture is art in and of itself, it was the right degree for me to pursue. To me, art is how I am able to communicate what I am feeling — through its vast array of mediums, it is able to reach anyone, regardless of age and background.
In 2013, Gohar started his project 'Description of Alexandria' which aimed to document the city's heritage and cultural memories.
If you master the medium you are using, it becomes your own personal tool.
His approach to art includes using scientific research and artistic practice to understand cities' socio-cultural patterns. Gohar studies spaces of social gatherings and interactions amongst the community, which he describes as "society's living room."
I try to read and analyze and then reconstruct alternative, parallel, or bottom-up social narratives of how society has been shaped: by tangible and intangible factors, how it functions now, and how individuals adapt their physical environments to make their cities work for them.
YOU HAVE A WIDE INTEREST IN LANDSCAPE — WHY? WHAT DOES THE EGYPTIAN LANDSCAPE MEAN TO YOU?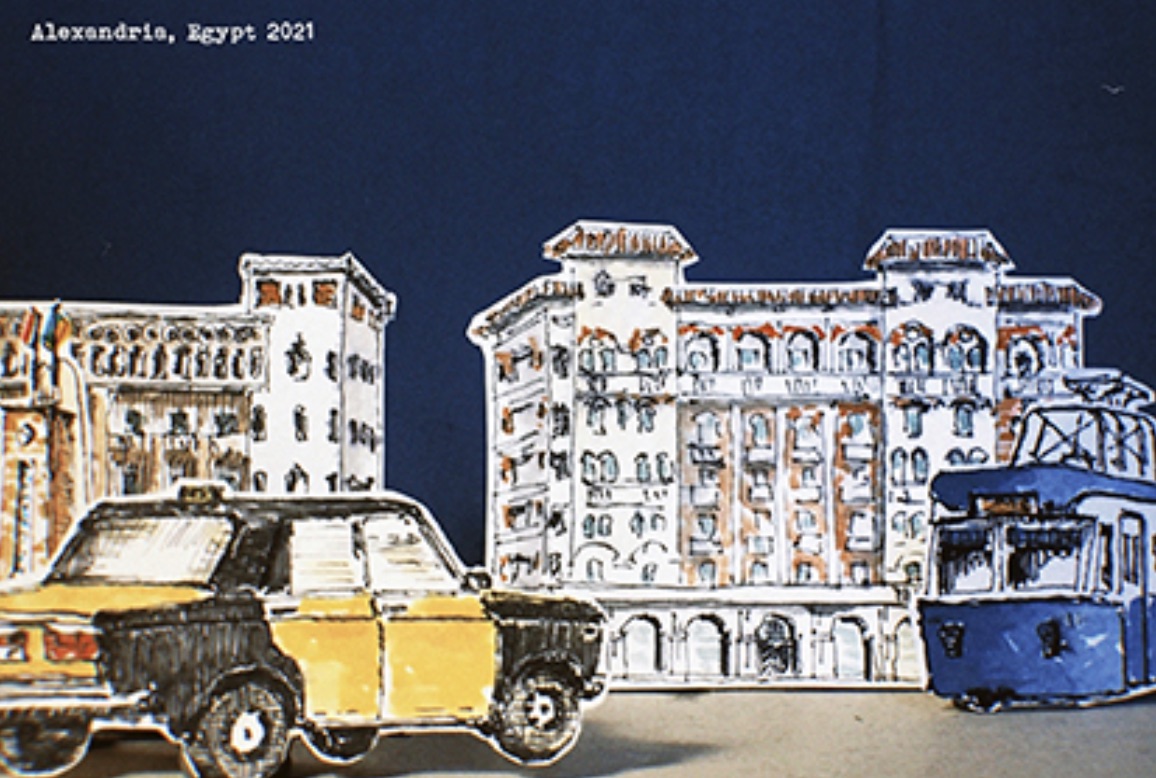 As city users, we are always using the spaces between the buildings. This is the real city. The places that guarantee shared experiences, and interactions. Observing the cityscape tells you a lot about the people and culture that inhabit the city. My main hobbies are reading scape, diving into urban life, and getting to know the culture from the streets. If you have the ability to read the fabric, then you can read the city better than anyone.
MOST OF YOUR WORK CENTERS AROUND ALEXANDRIA — WHY? WHAT DOES THIS CITY MEAN TO YOU?
My work is mainly about Alexandria because it is where I was born, where I studied, and where I live. The city holds many opportunities that are not explored yet. The more I study and learn about architecture, history, and culture, the more I am drawn to this city because of how rich it is.
Gohar explained that although Alexandria has a rich past, the present also holds incredible richness and heritage.
We focus so much on the past that we forget to focus on the present, so it makes it hard to predict and imagine what the future will hold. I will always feel connected to this city, not just because it is a true reflection of Mediterranean life, but because this city, to me, is a complete world — it just needs to get appreciated more.
WHAT IS YOUR NEW PROJECT 'MINIATURES OF ALEXANDRIA' ABOUT? HOW DID YOU IMAGINE IT?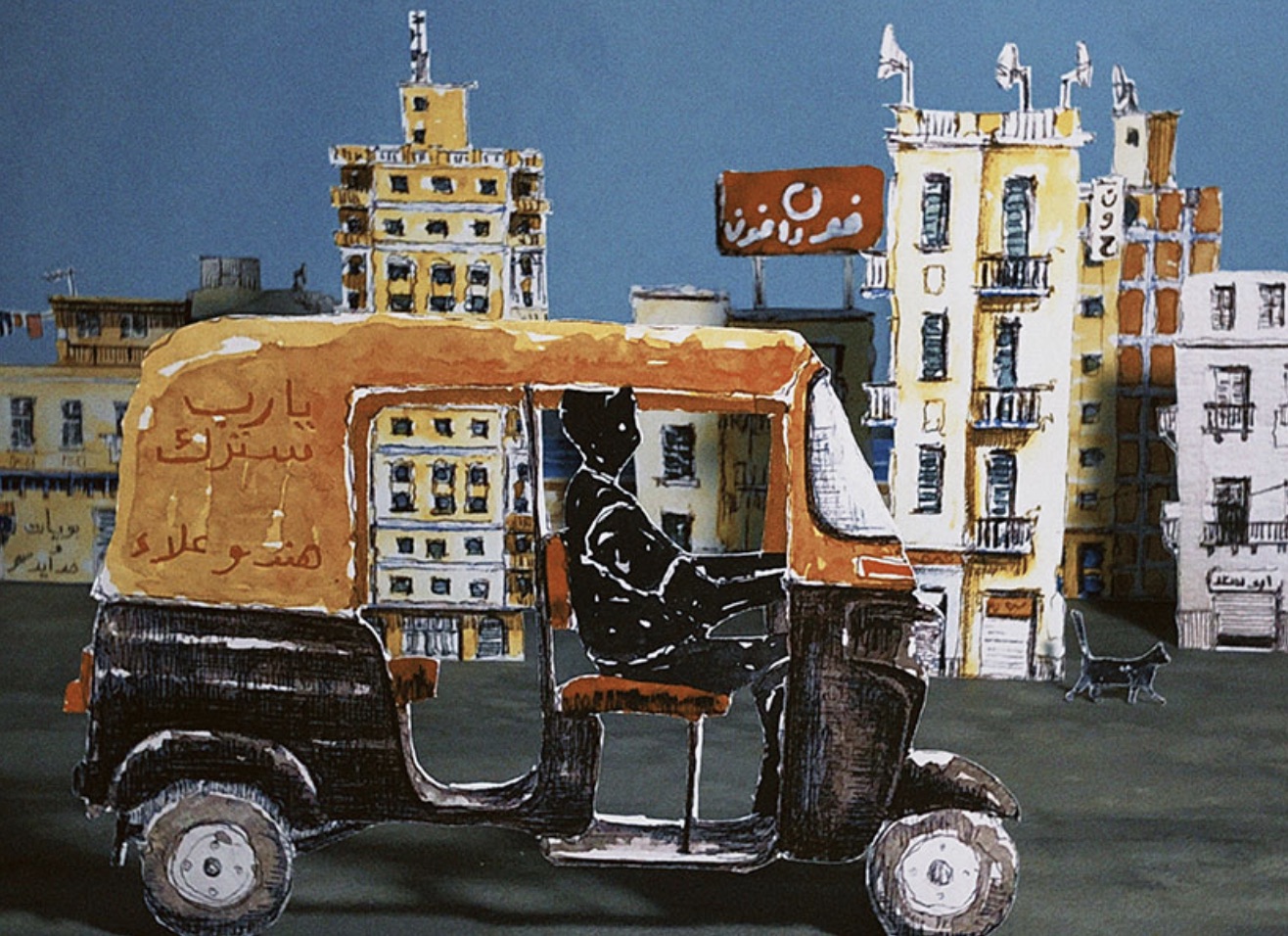 All of my work is a continuous study of contemporary Alexandria—the relationship between society and the environment. Whether it is an architecture project, academic research, or artwork, they are connected to the present city.
I started this project as a game. I was drawing small icons of the city, then I started putting them together to build a scene, and then slowly, I started building some kind of a cinematic view. Part of the project was me mimicking the city, and parts of it were mere fragments of my imagination — drawing the city how I imagined it to be.
The culmination of this process involves combining hand-drawn sketches created using Gouache and Aquarelle techniques to construct captivating and lifelike scenes directly inspired by the bustling rhythms of the city.
After Gohar finished with the project, he wanted to share his work with the community, so he put the illustrations on postcards so people can build the city with their own perspectives and emotions.
"It was a mixture of iconic Alexandria and reality — the exhausts of the Mashrou' (microbus), the tuktuks, the spaces in between buildings. I didn't want the work to insinuate nostalgic feelings or negativity, rather, a way to observe reality to be able to build something better.
---
Subscribe to our newsletter
---