On Friday the 30th of November, I visited Tahrir Square early in the morning (between 9:30a.m to 12 noon) before the one-million man 'Martyr's Dream' protest against President Morsi's anti-democratic constitutional decree and the unrepresentative, Islamist-dominated, Constitutional Assembly.
This was my first time in Egypt in 3 years – and my first time at Tahrir Square. Arriving at Tahrir and witnessing the burnt down headquarters of the NDP was spectacular: the national Egyptian Museum representing our ancient history stands before a burnt down building that represents the fall of the former regime.
In order to enter the square you have to pass through a 'civilian-manned' checkpoint. The roads are blocked with metal barriers that are wrapped with barbed wire, and so there is no way to avoid this checkpoint. However, all they do at the checkpoint is check your I.D. I am not entirely sure what this aims to achieve, but when asked they stated that it is to avoid the entrance of 'baltageya' or thugs.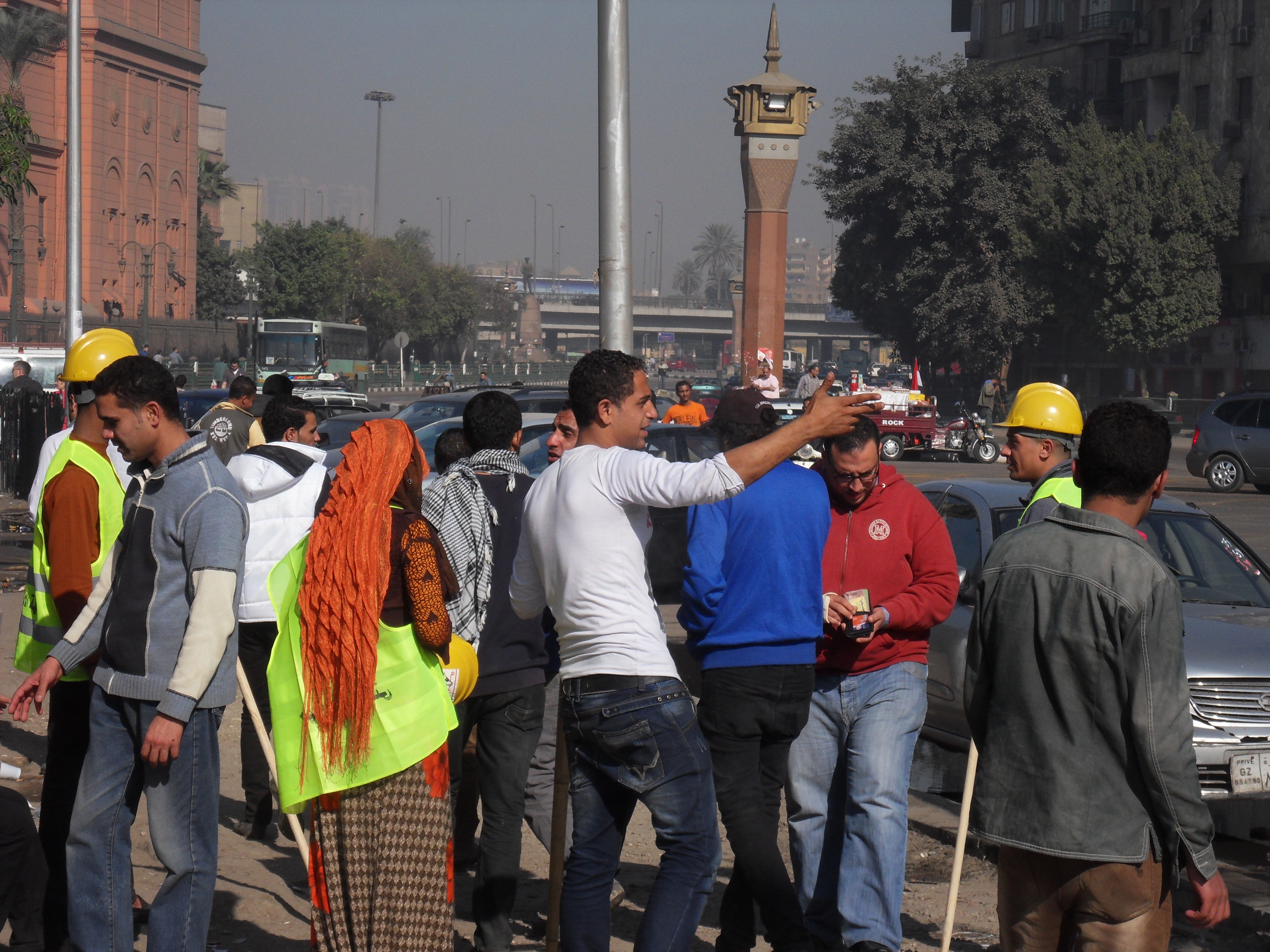 Upon passing the civilian checkpoints, you are met with huge banners and a sea of white tents in the middle of the square.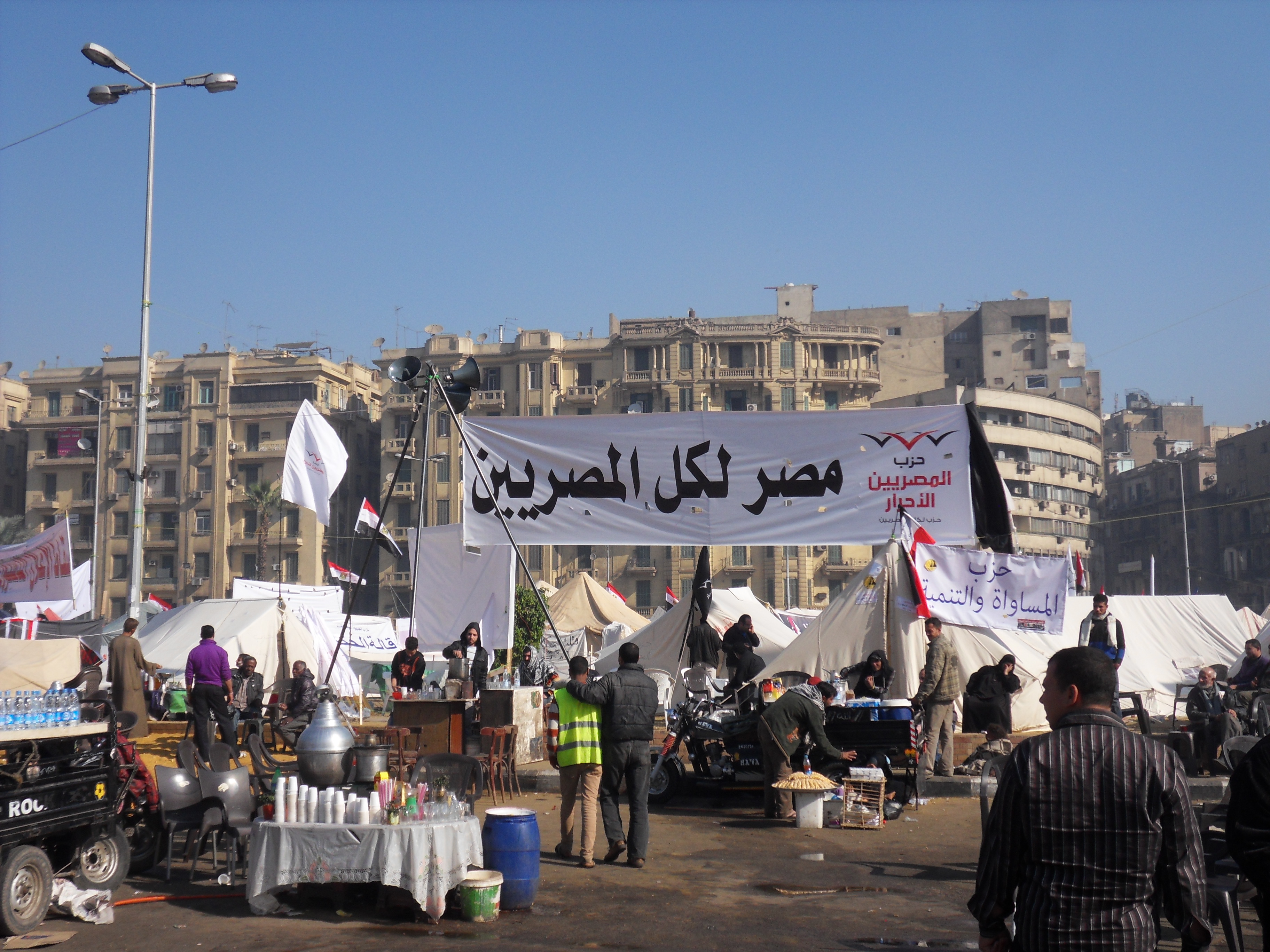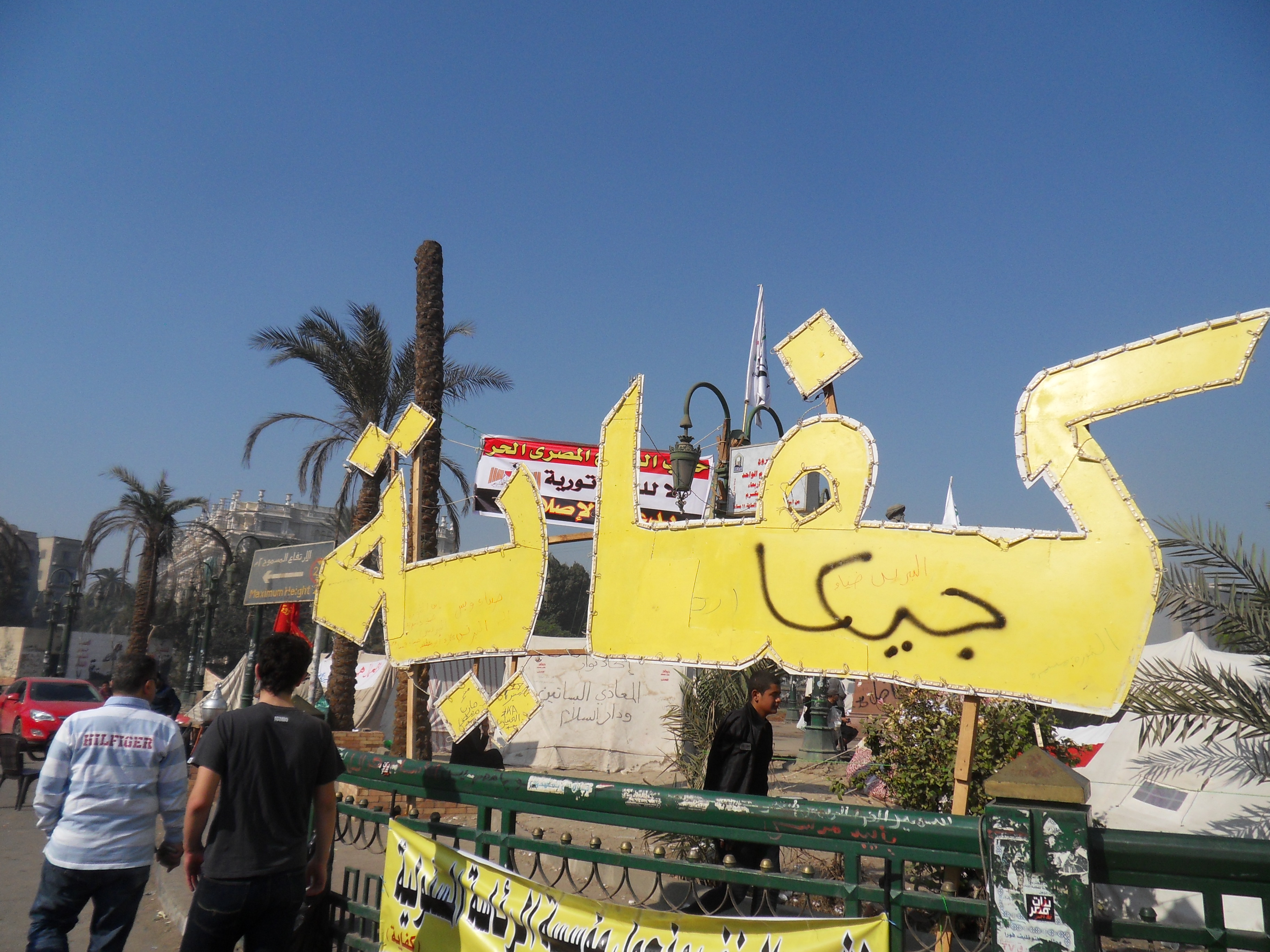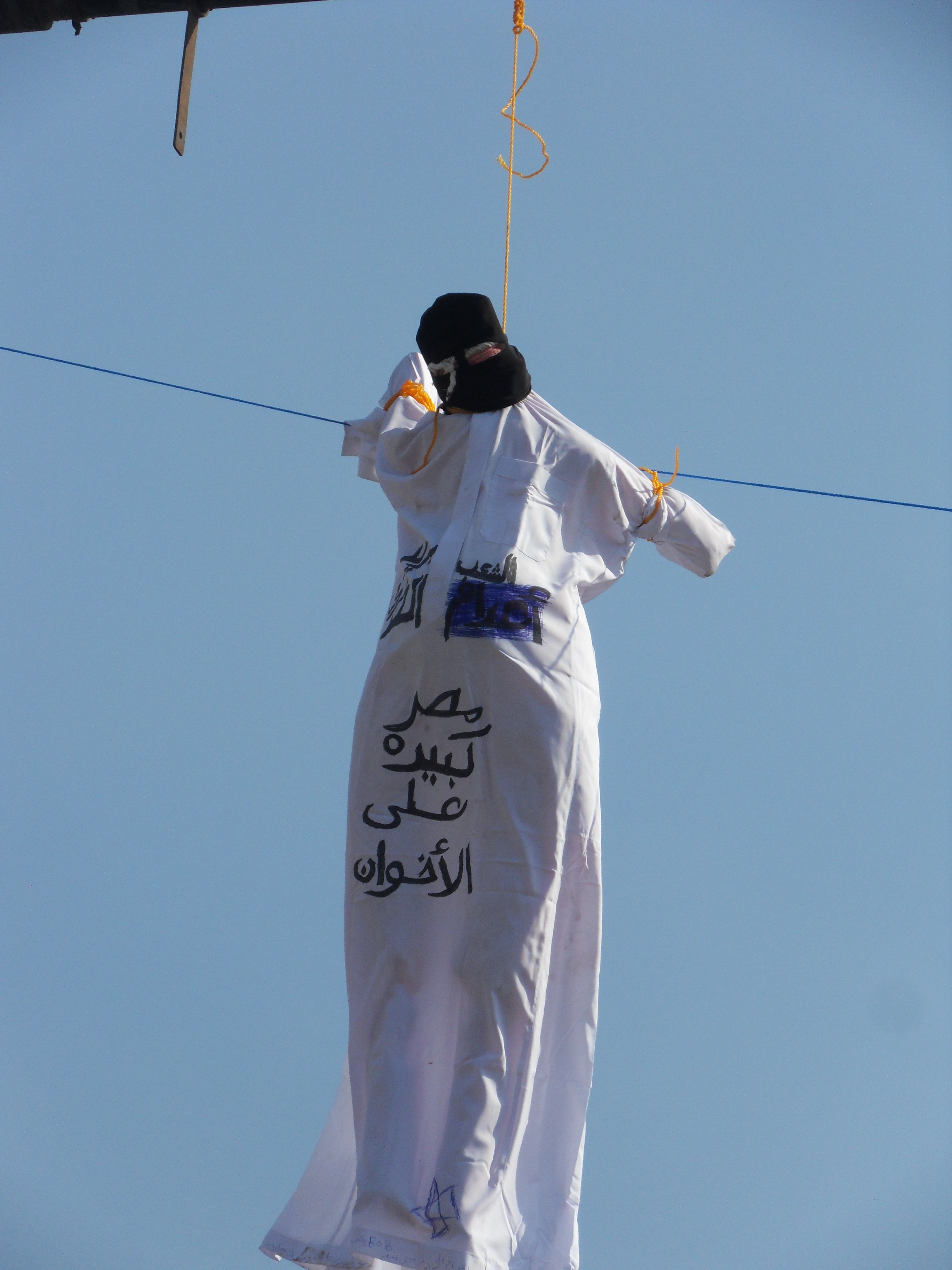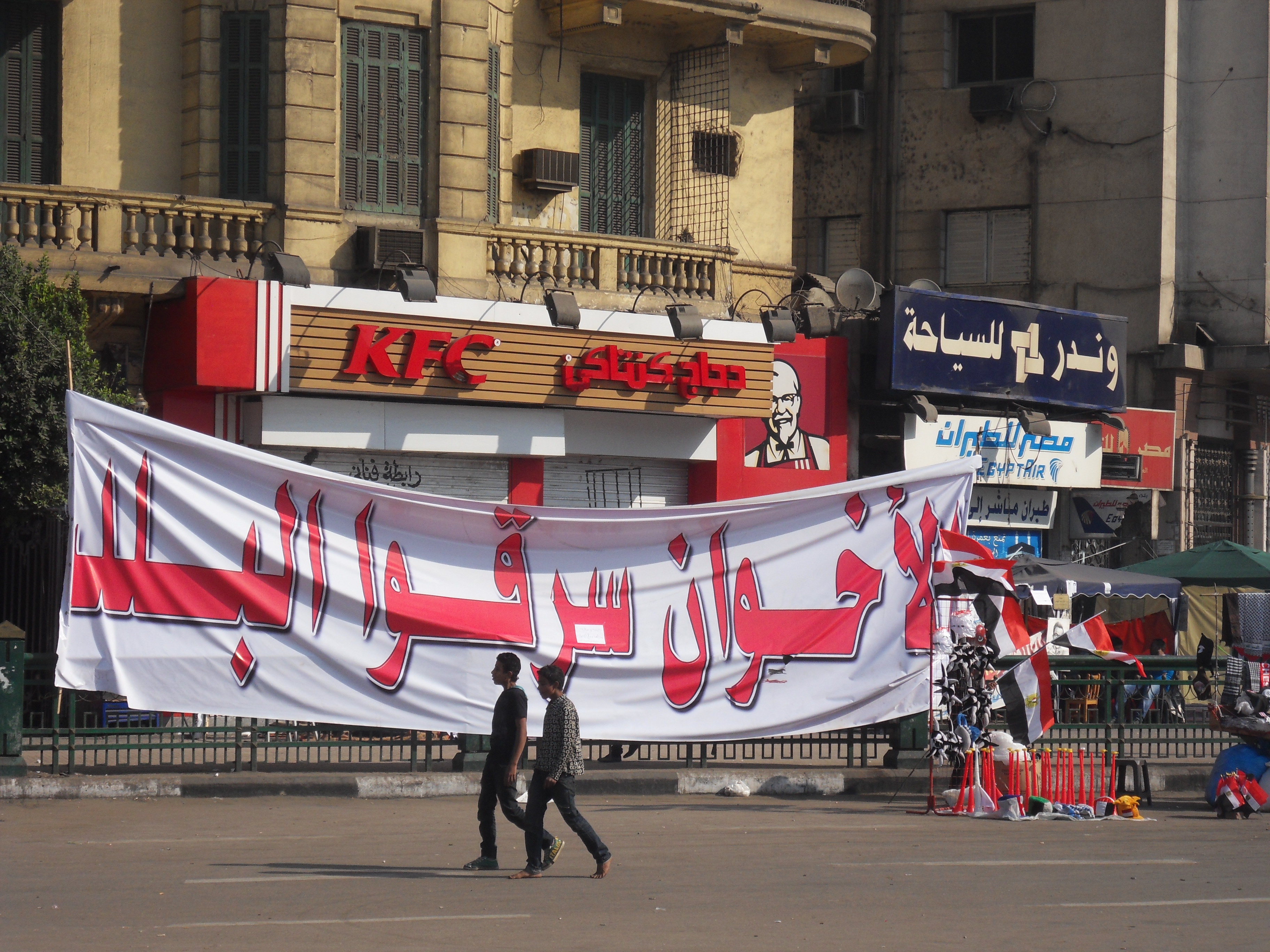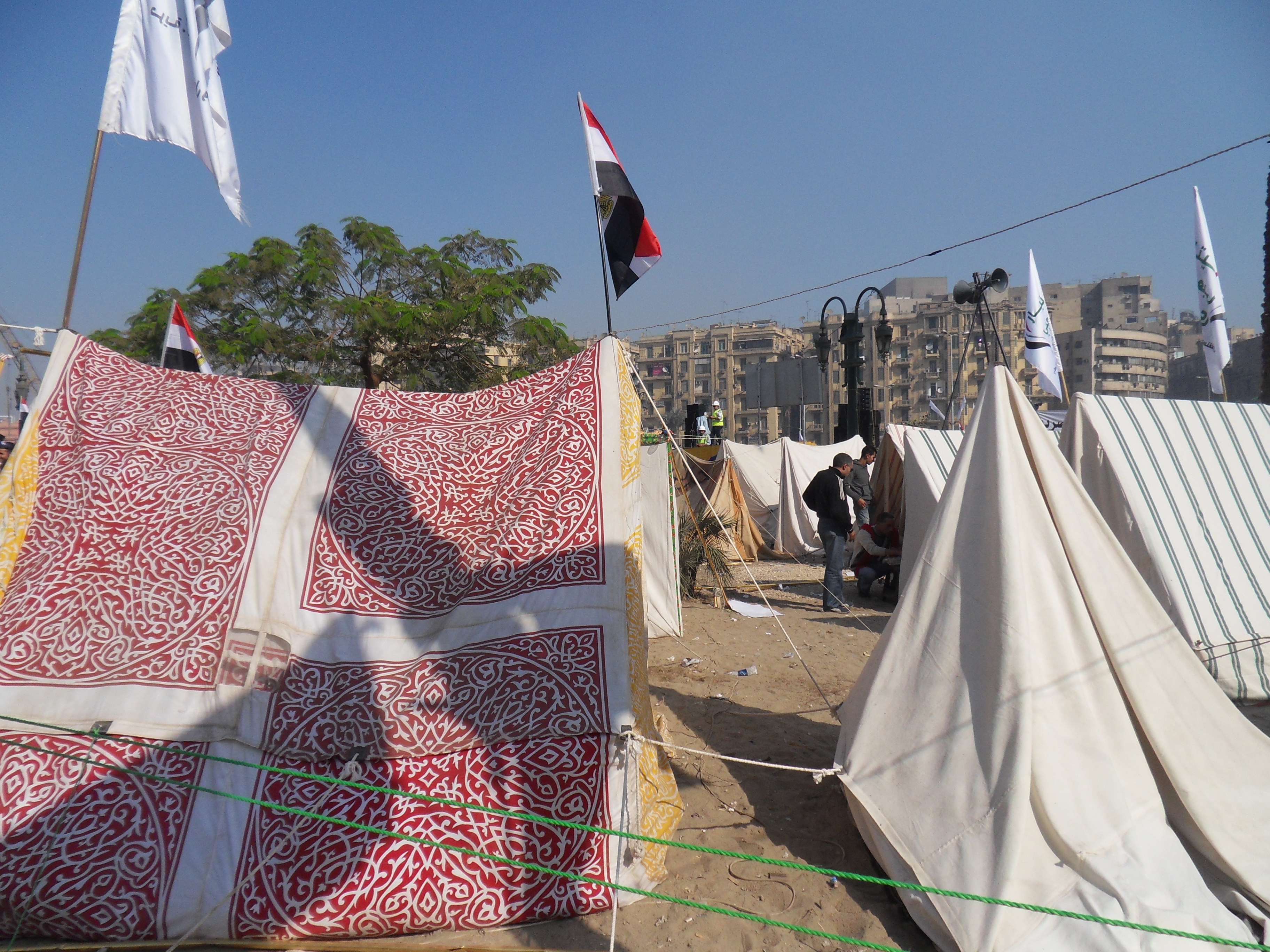 However, one of the first things one will notice is the amount of merchants: Tahrir Square has become a 'booming' business opportunity for street merchants.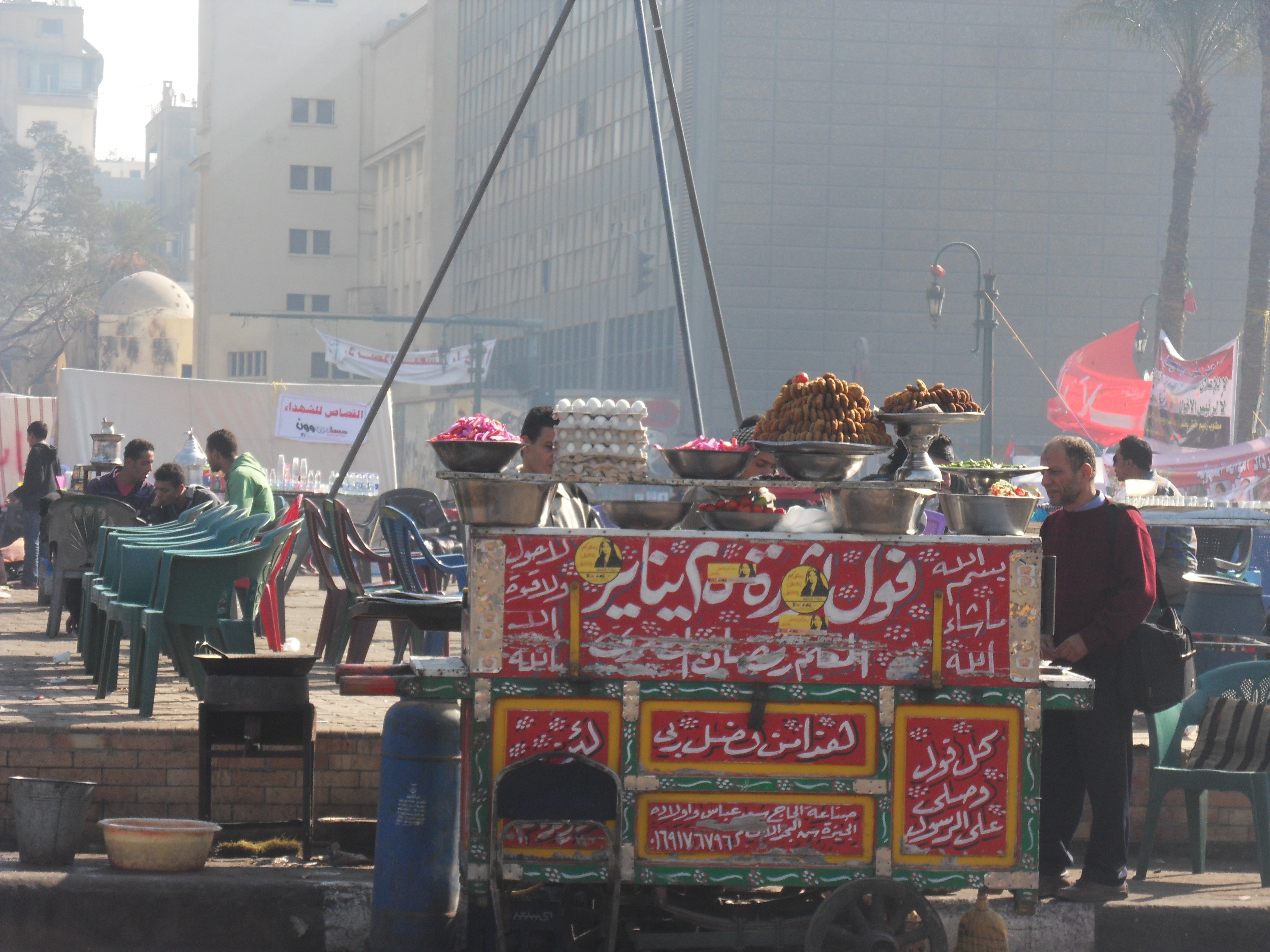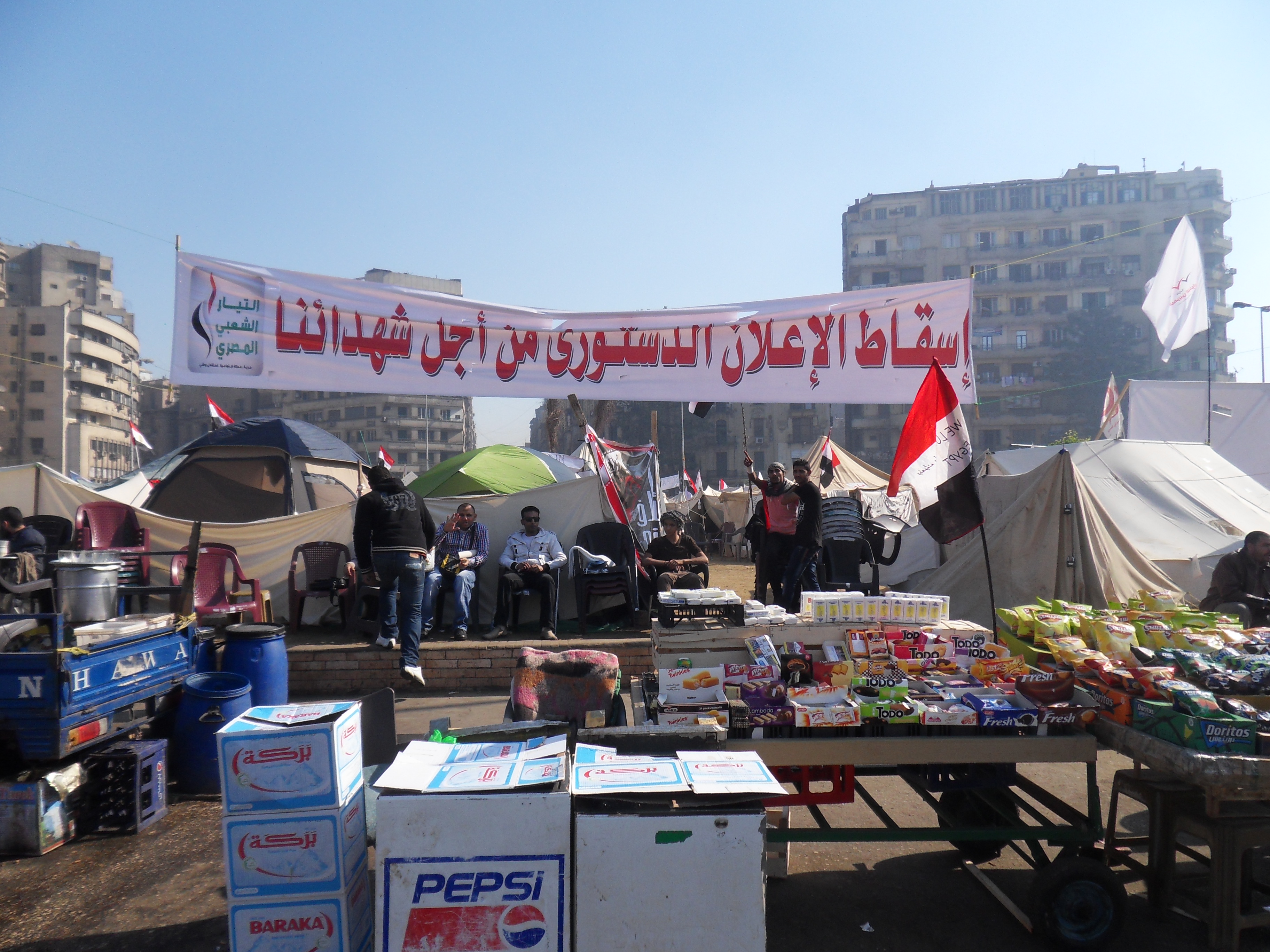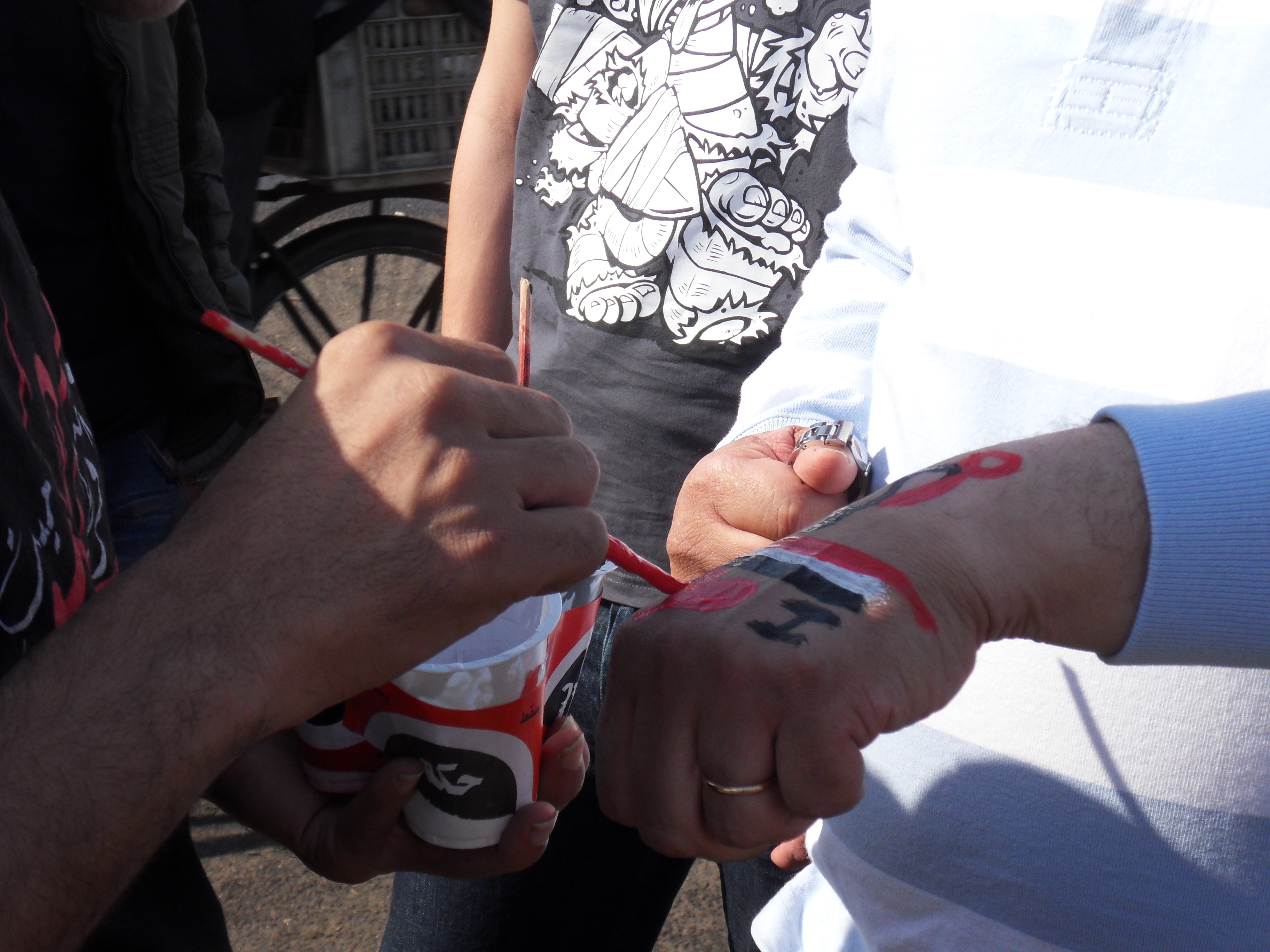 What I really found quite interesting was the graffiti at the square. This isn't simply vandalism but defines 'street art'.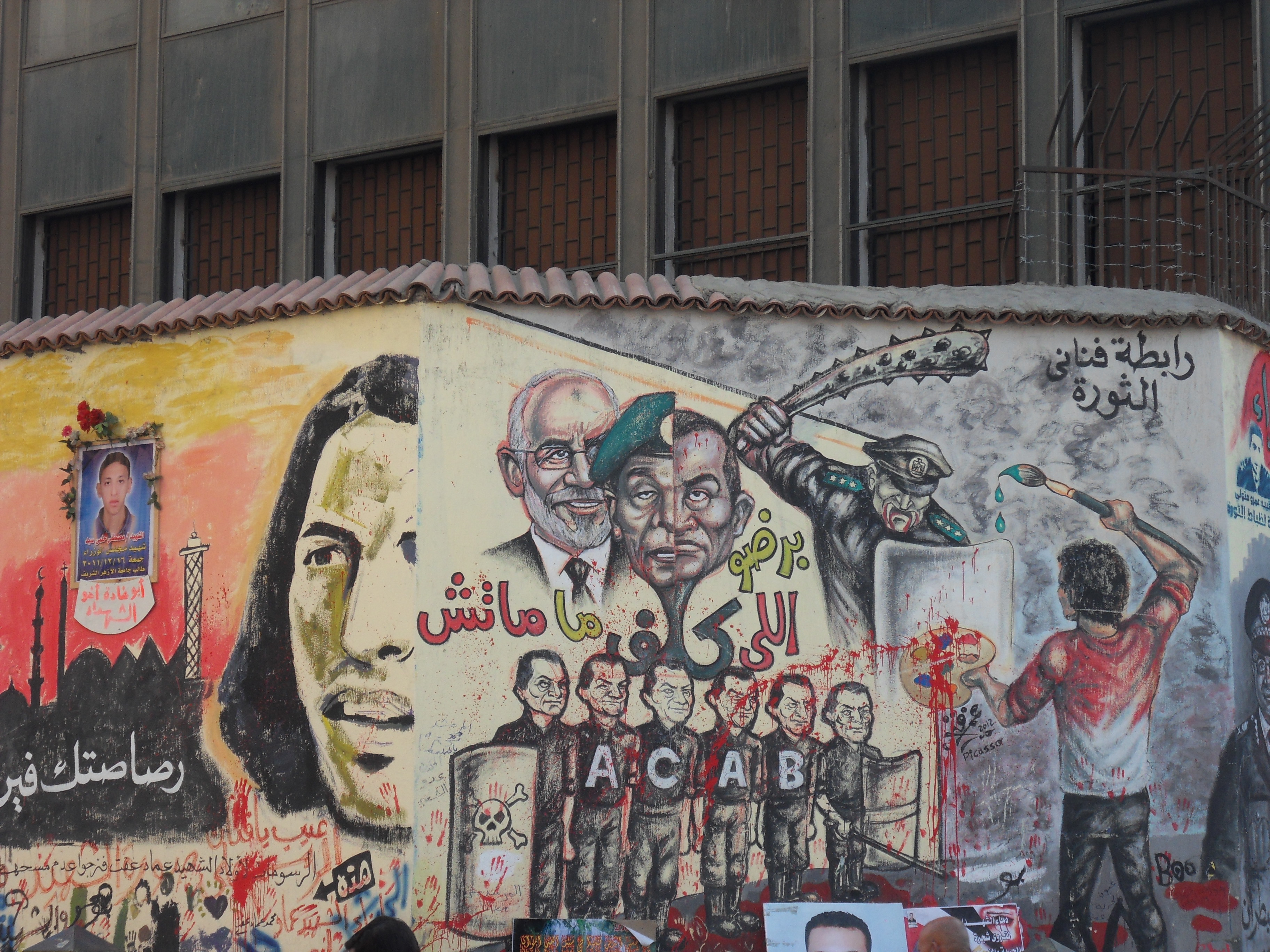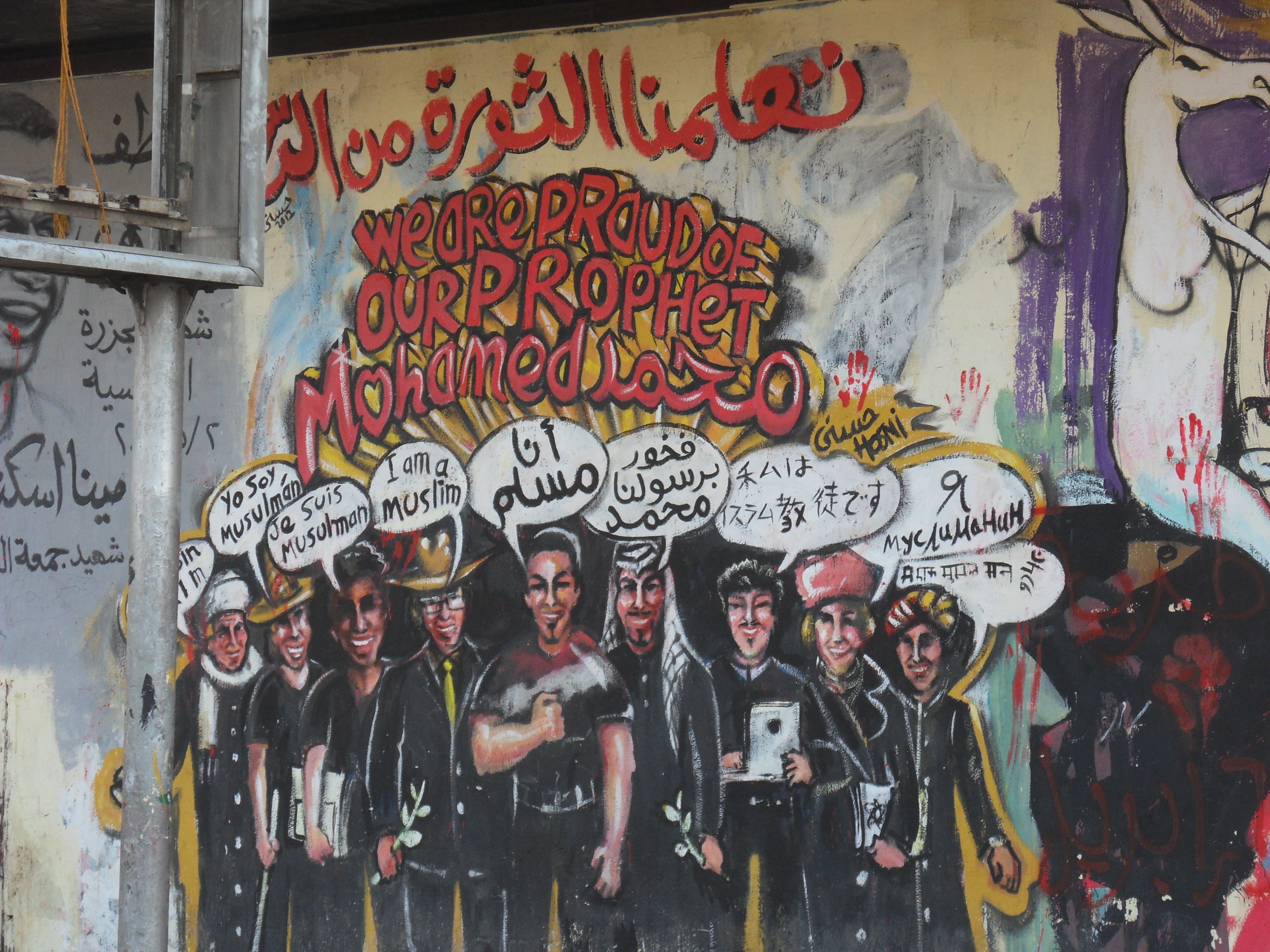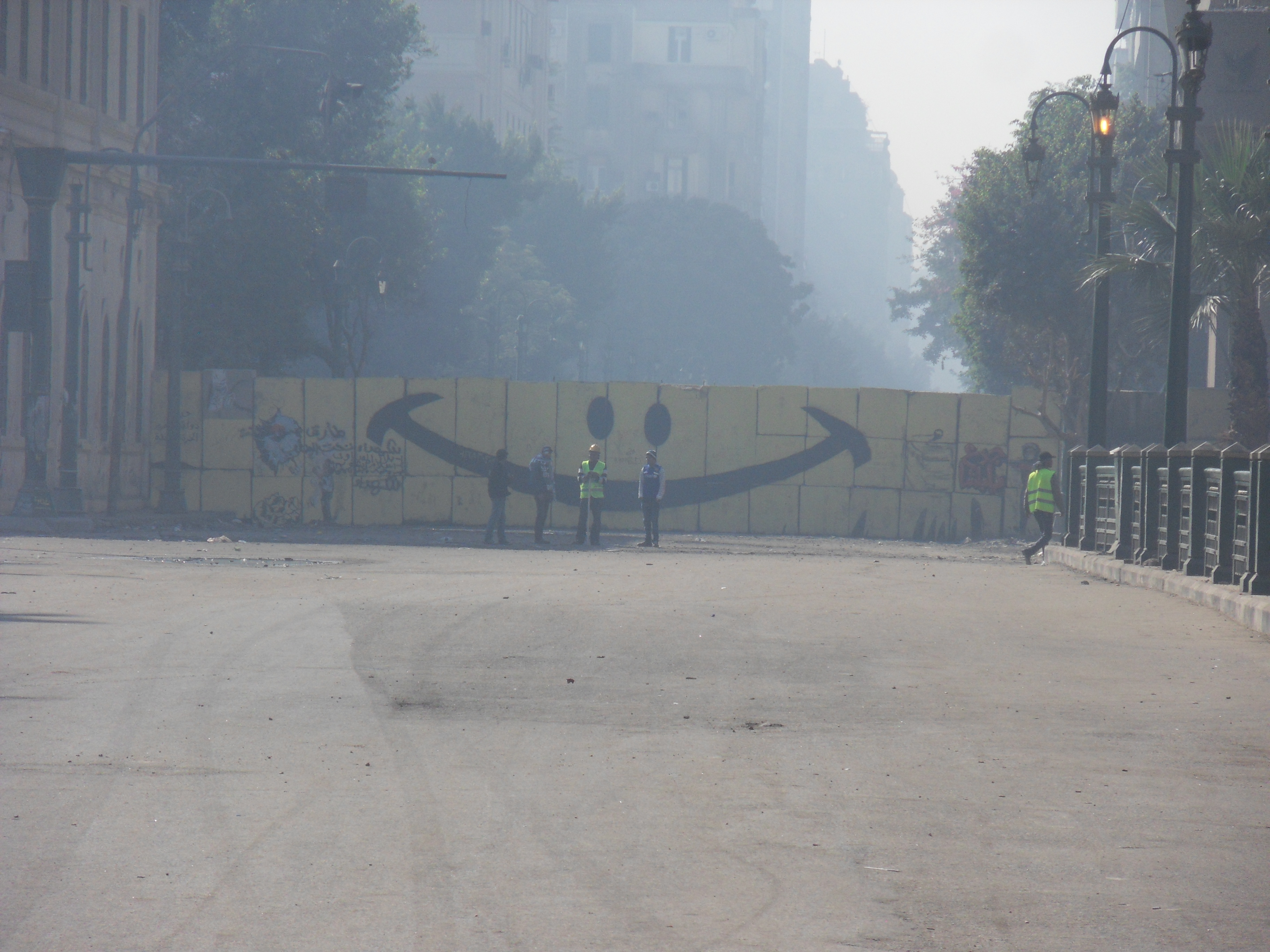 Near the graffiti stood a stark reminder of Al-Jazeera's role in Egypt's uprising. Al-Jazeera Mubasher's (Live) office at Tahrir Square was burnt down and ransacked last week by angry protesters.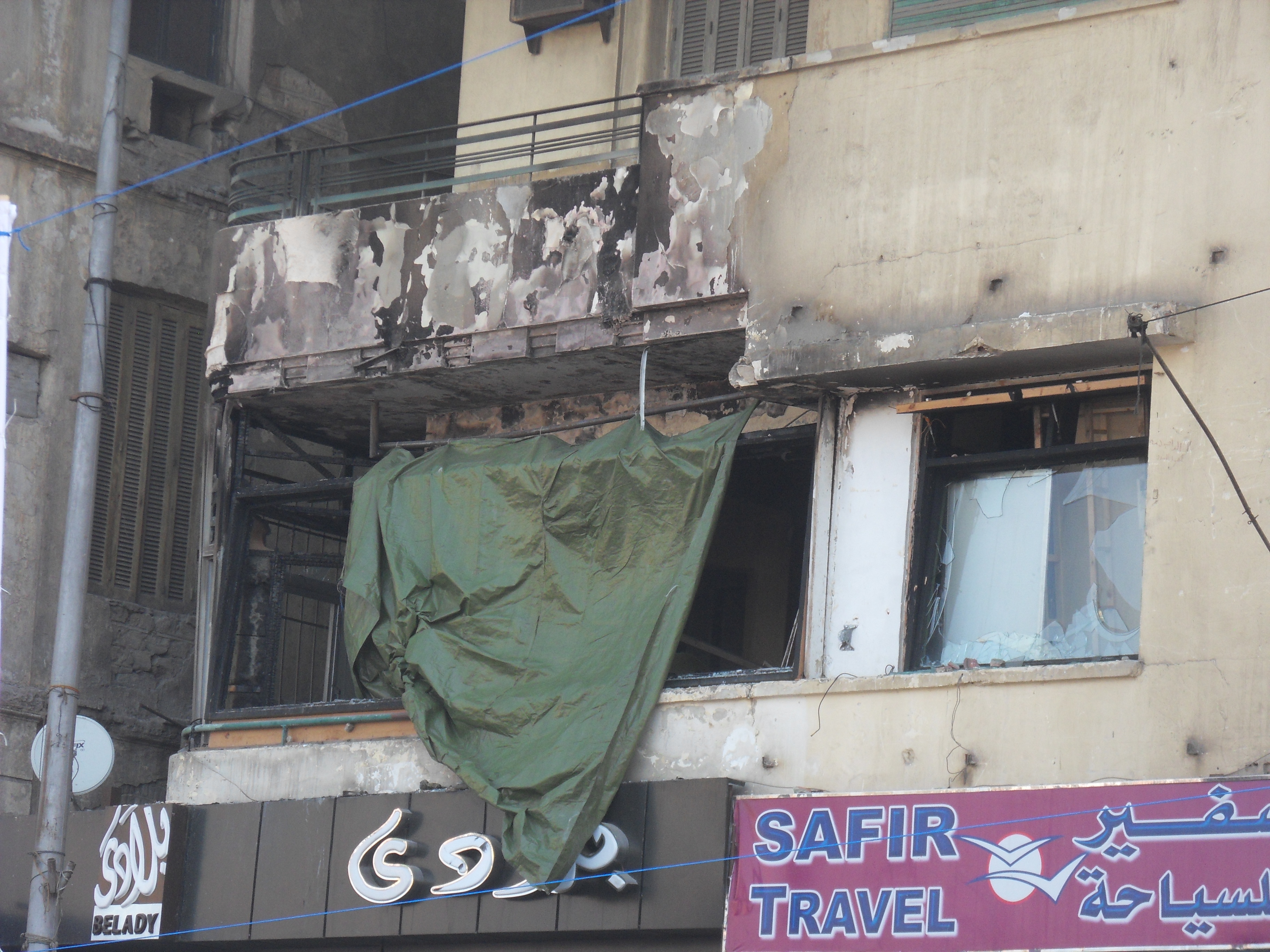 Right under the office, a group of protesters were chanting against the Muslim Brotherhood and Morsi. It was at this location at 10a.m. where most protesters seemed to be gathered.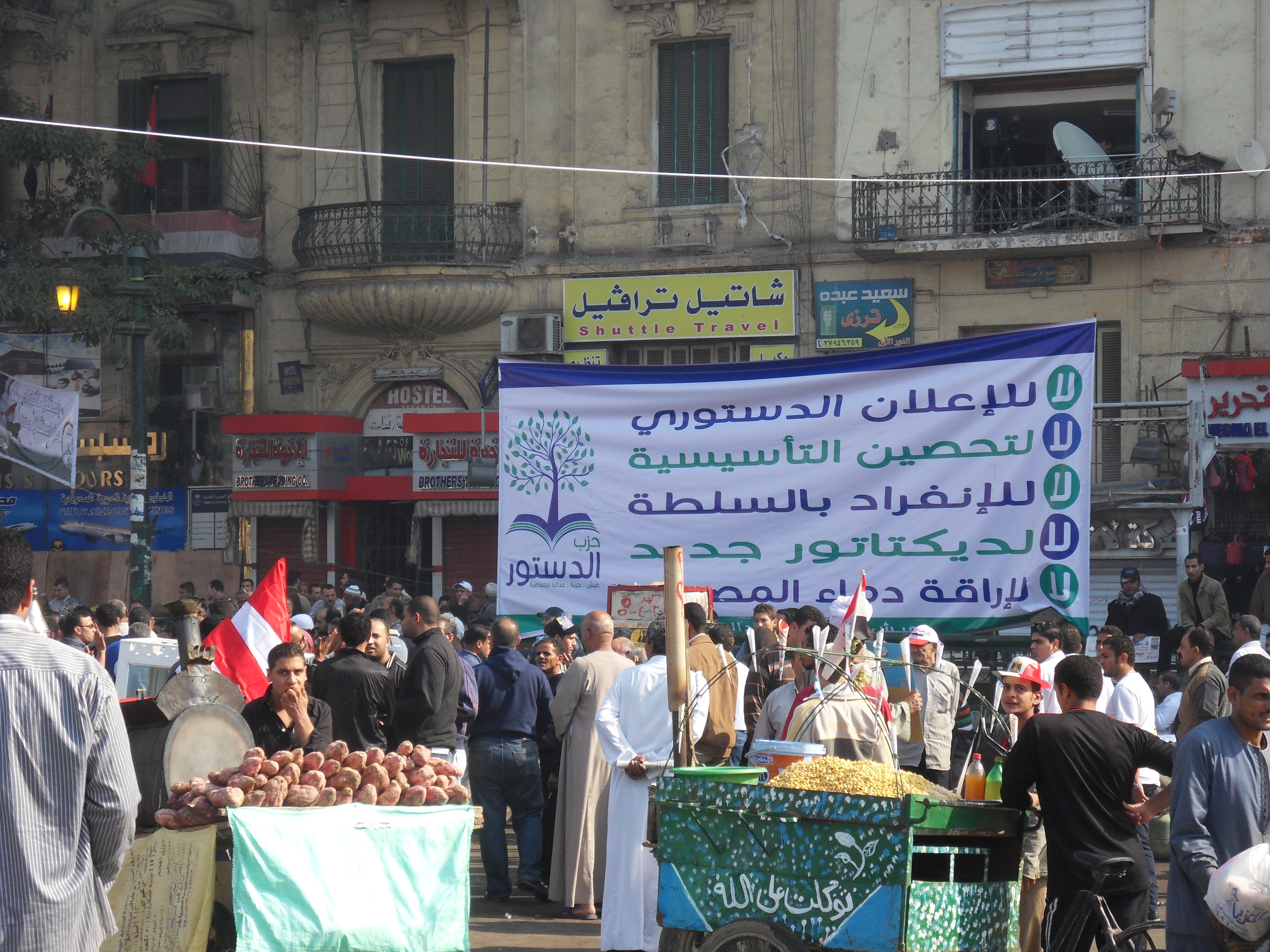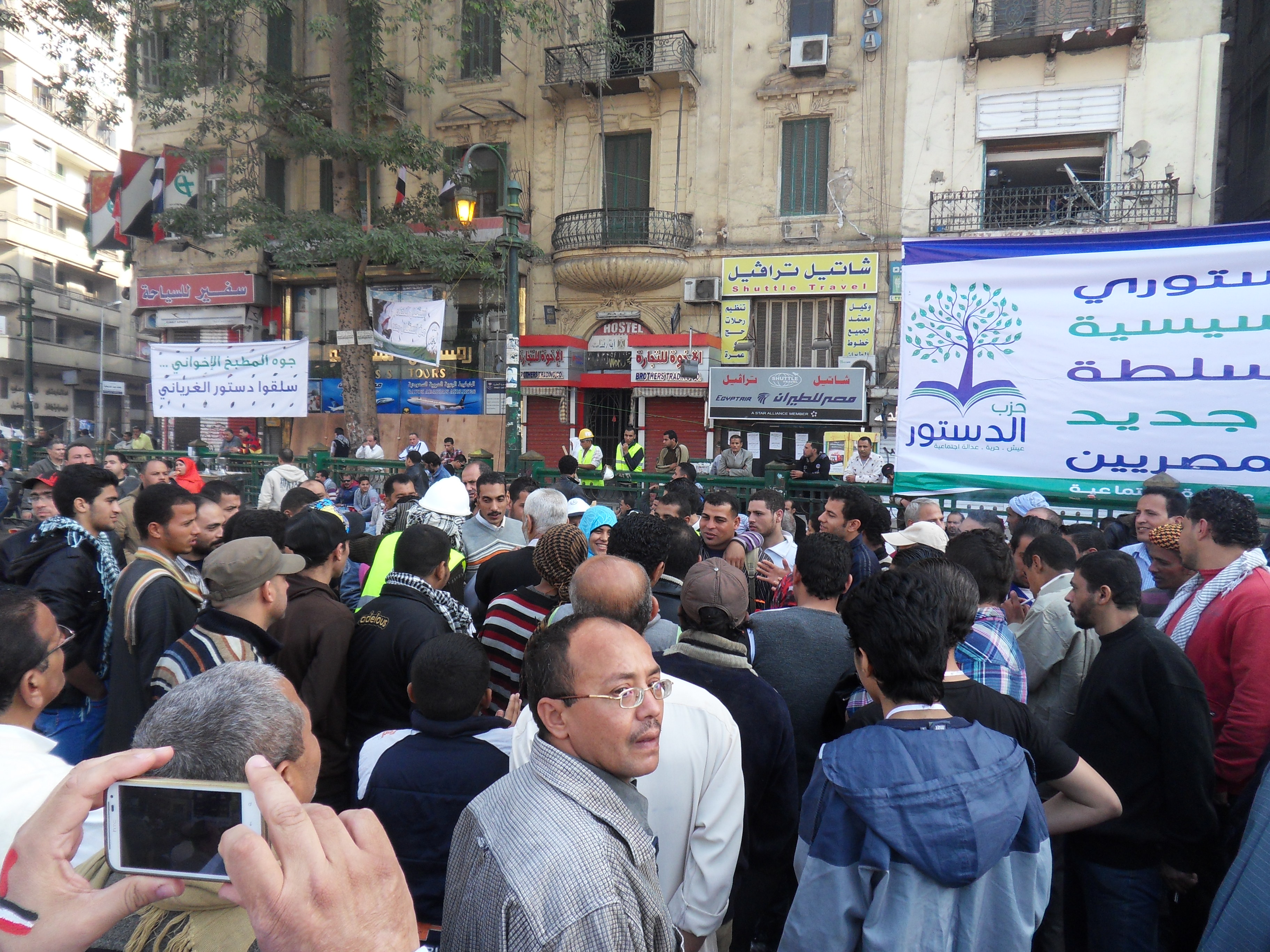 Protesters from all walks of life were scattered across the square: from farmers and hijab-wearing women, to young children and university students. Thinking I was a foreigner, many were quite keen to get their photos taken.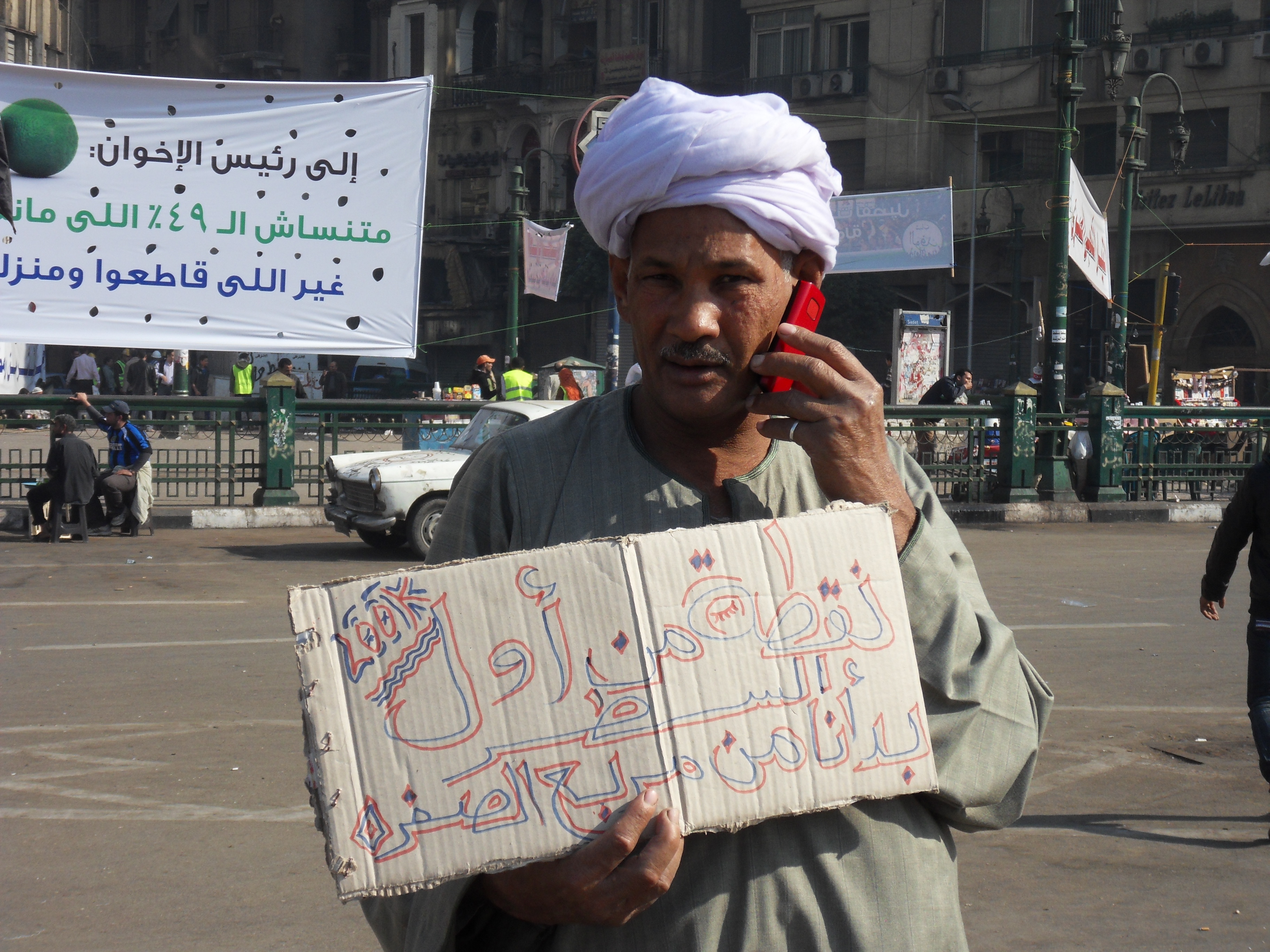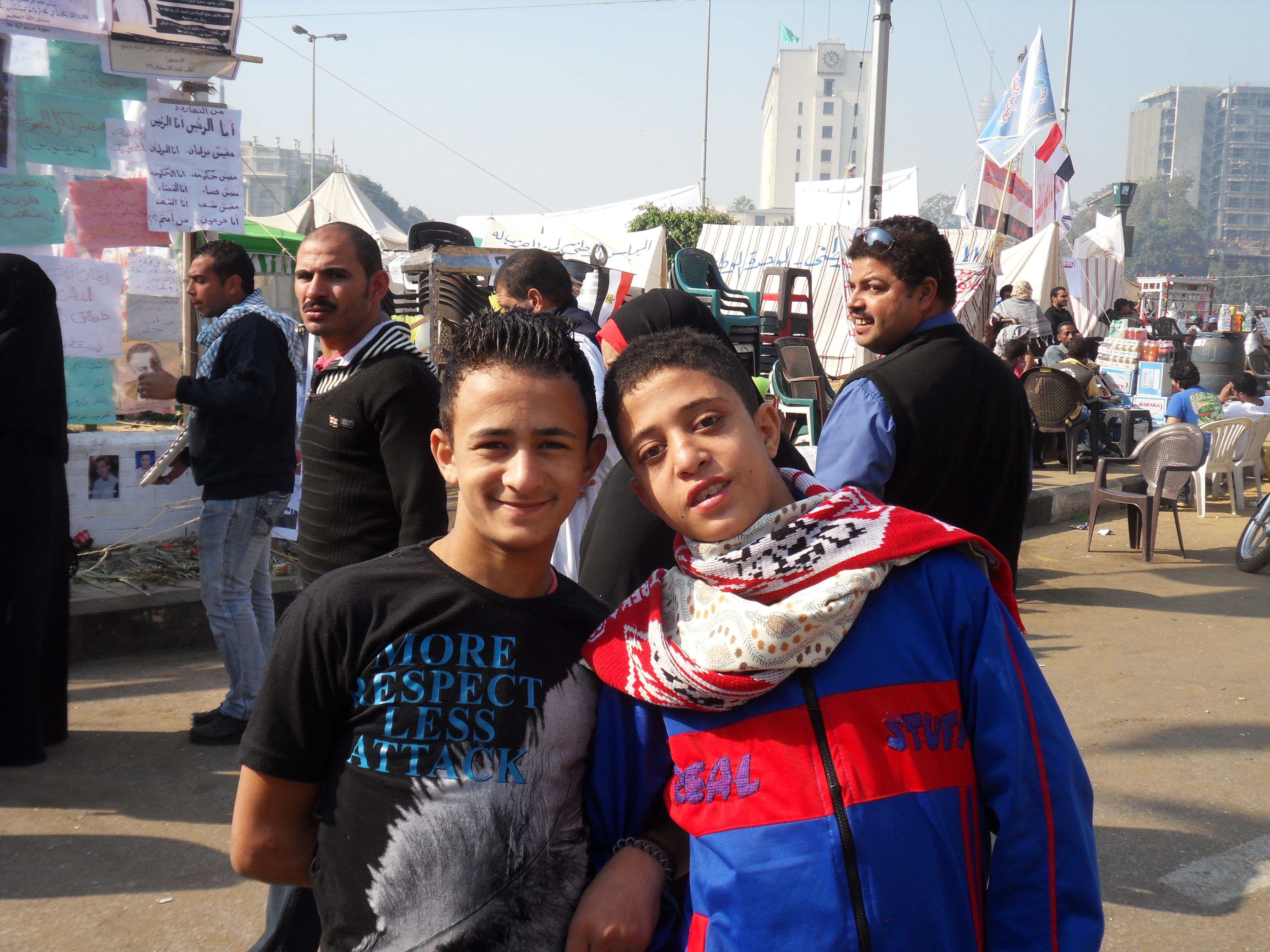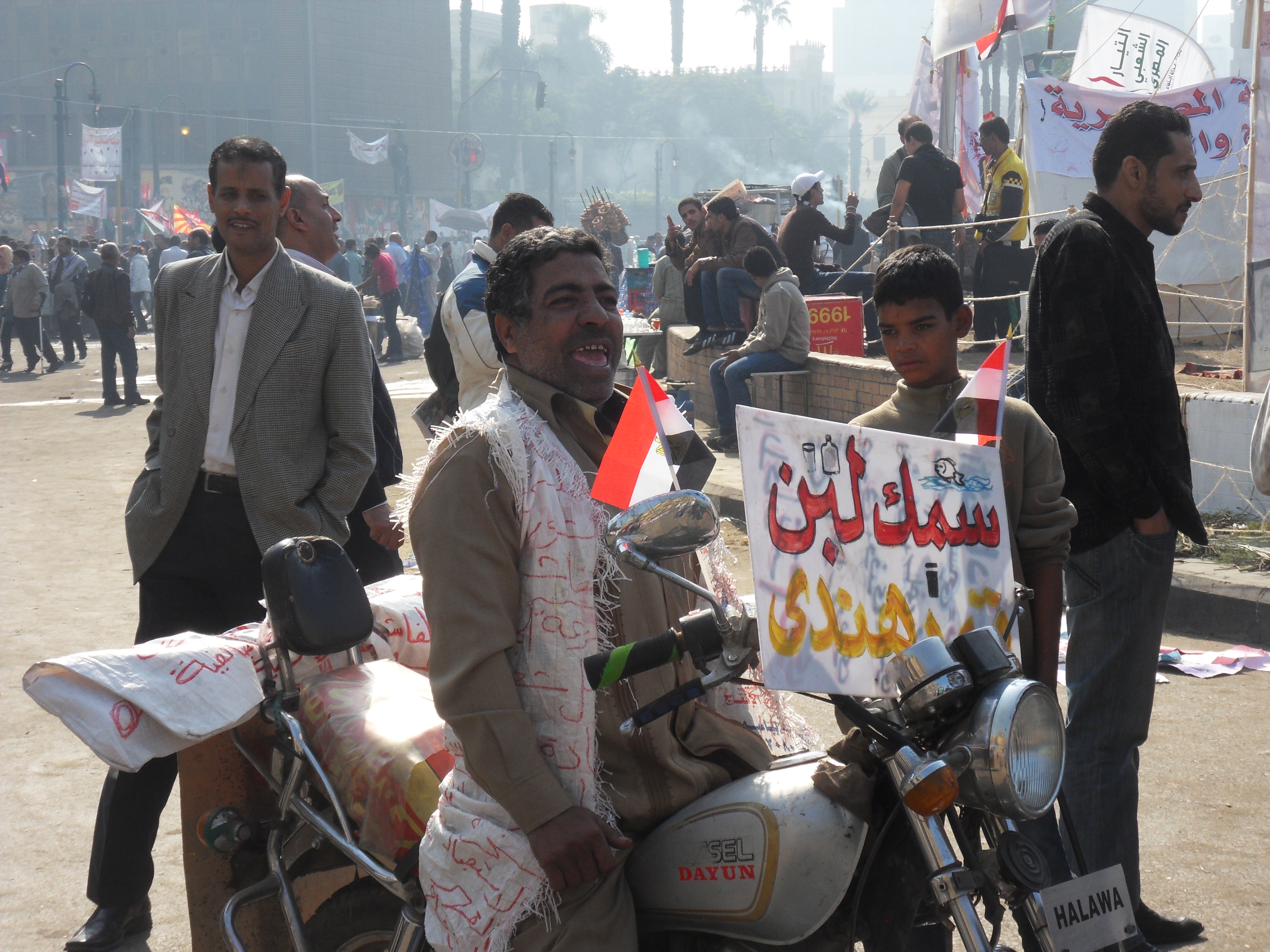 Perhaps more surprising was the presence of tourists. Many appeared to be coming directly from the Egyptian Museum in small tour groups. Considering reports of violence and sexual harassment, I found that many of these tourists (and foreign journalists which were quite prominent) were very welcomed by the people.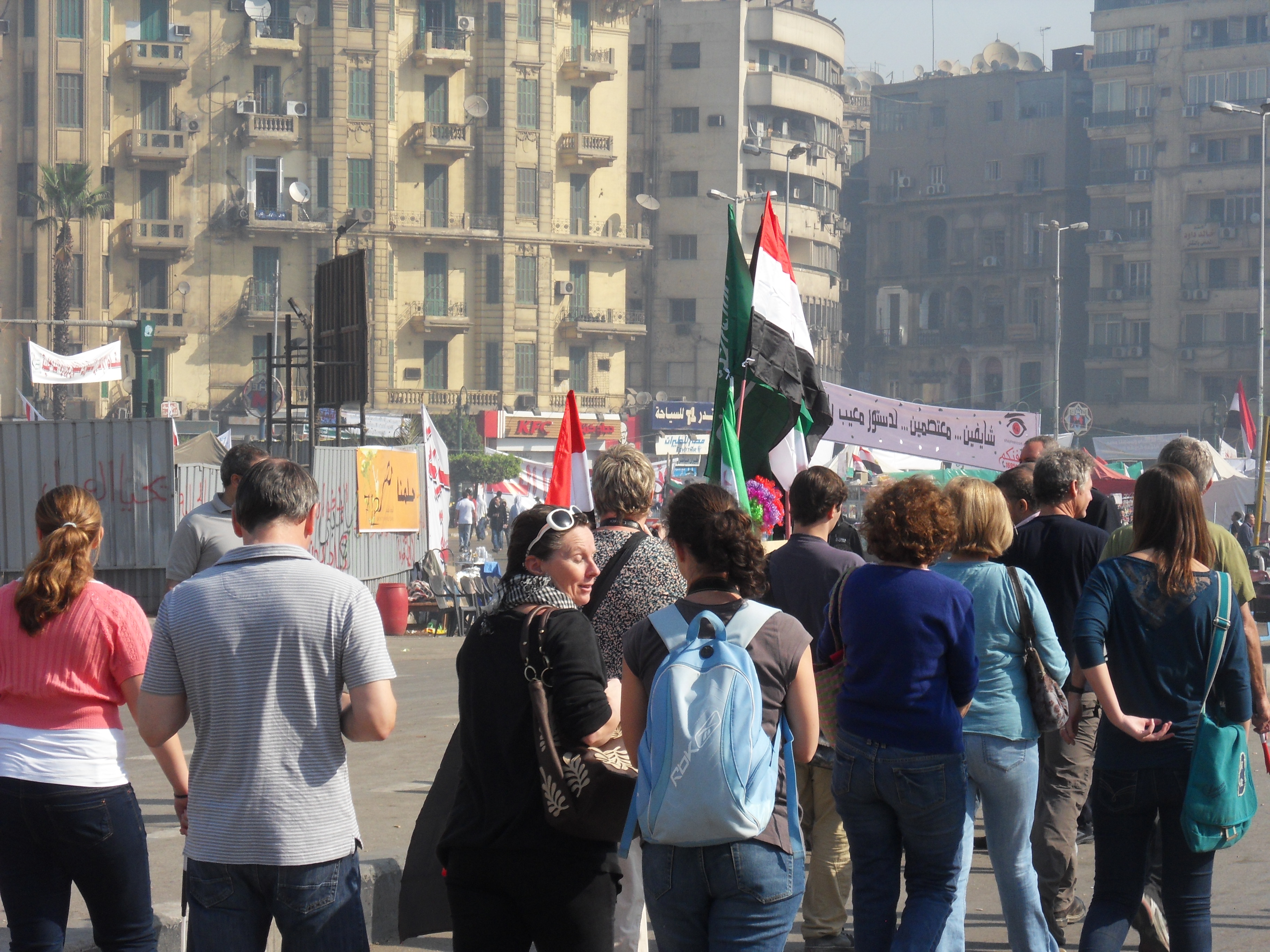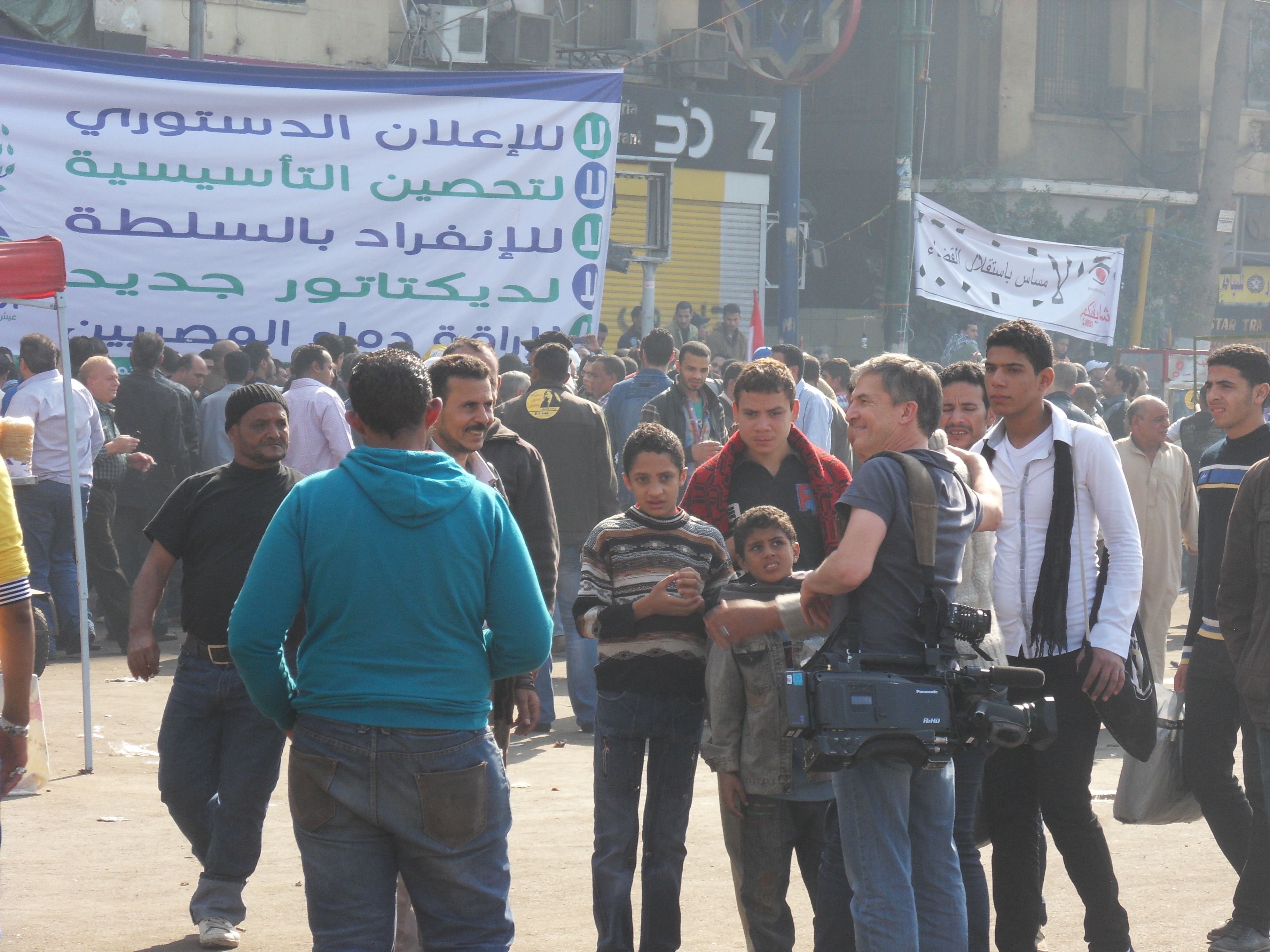 Overall, this was an eye-opening experience. Even though I went before hundreds of thousands of Egyptians arrived at the square, it was an experience that proved that these protesters are not thugs or remnants of the former regime, but are Egyptians that truly care for the future of their country.