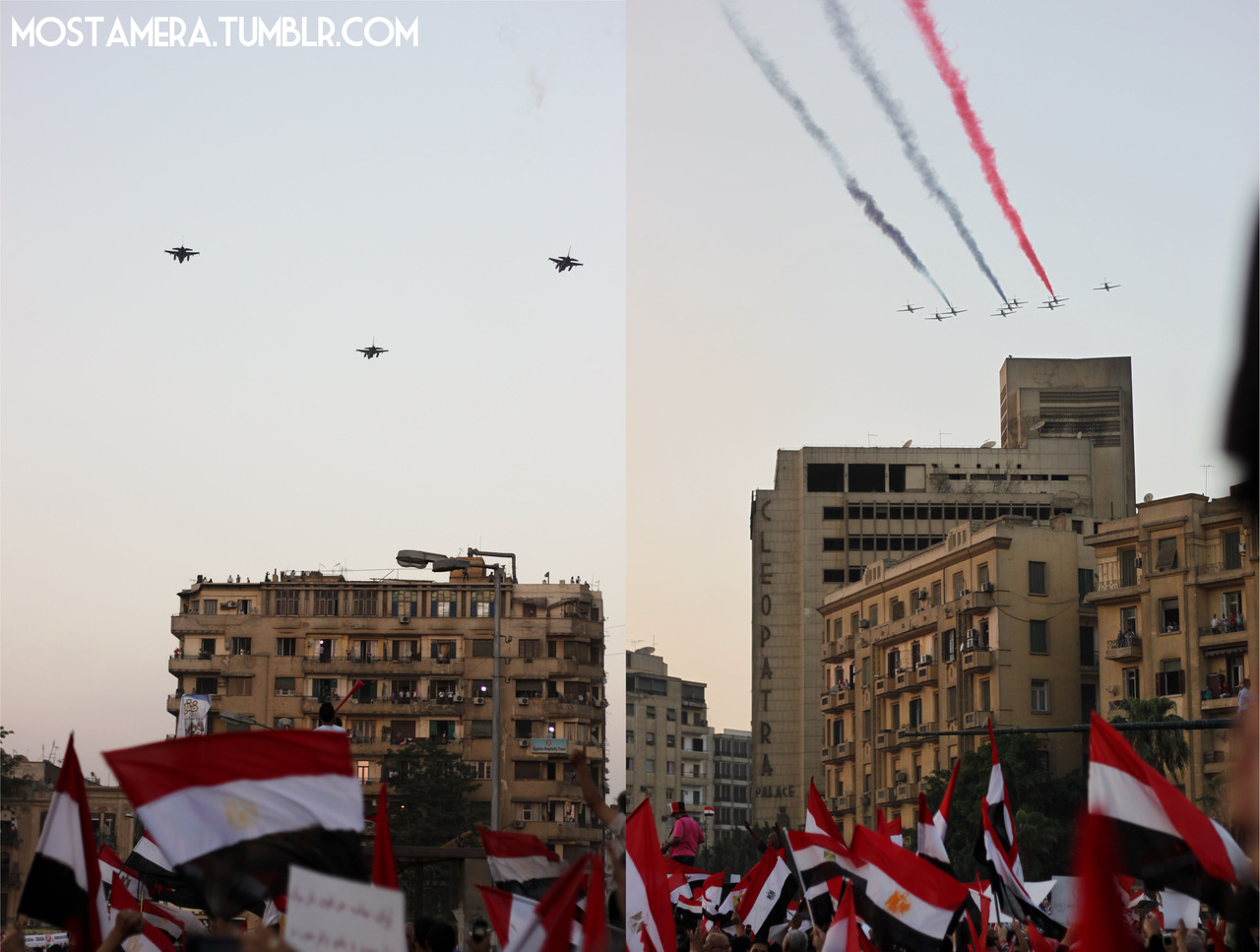 For more than 30 years, Cairo has received billions of dollars of aid from Washington. Recently, this aid has become a topic of heated discussions, with US government officials threatening to pull the aid over uncertainties over whether or not to label Egypt's recent uprising as a "coup." Yet, here are four reasons why US aid to Egypt is here to stay, and why Egypt does not 'need' this aid.
1.        Egypt Doesn't Choose Where The Aid Is Spent
Every year, the USA sends Egypt $1.3 billion in military aid, for Egypt's military to spend on technology and infrastructure of its choice, right? Wrong.
According to a government official, the US government decides exactly which weaponry to send to Egypt. The same government official states that often, Egypt is sent weapons that are not as advanced as those sent to neighboring countries like Israel.
This fact was recently supported by an email sent to NPR from the State Department, which said "The U.S. decides which weapons to send to countries like Egypt in consultation with our partners' own determination of their strategic and force structure requirements."
2.       Egypt has too much of the same weaponry
The fact that Egypt doesn't explicitly choose where the military aid is spent, has led to stockpiles of weaponry that Egypt no longer requires – or has enough of.
NPR recently discovered that the US has sent Egypt more than 1,000 tanks – valued at $3.9 billion – which Egypt maintains "along with several thousand Soviet-era tanks."
One source interviewed by NPR said "There's no conceivable scenario in which they'd need all those tanks short of an alien invasion."
So what happens to these tanks? "They are crated up and then they sit in deep storage, and that's where they remain," said NPR. 
This is also the case with F-16 fighter jets sent to Egypt. Though recently Obama ordered the suspension of delivery of four F-16s to Egypt, the USA has sent Egypt 221 jets since 1980, valued at $8 billion.
Essentially, deliveries of tanks and fighter jets has amounted to nearly nine years of US aid to Egypt.
Where are the drones that can be used to track, locate, and eliminate militants in the Sinai (which Egypt has none of)? Why has none of this aid been spent to invest in an anti-missile shield, like Israel's "Iron Dome"?
3.        US aid is keeping America's war-machine alive
100 percent of the $1.3 billion sent to Egypt is spent on weaponry and equipment that is manufactured by the United States.
Though Egypt is receiving tanks, aircraft, and other equipment for "free", the aid is also crucial for many weapons manufacturers and their employees in the USA.
So, while certain US Senators (i.e. Rand Paul) believe that the US should cancel its military aid to Egypt, it is important to recognize that this aid also benefits the US economy.
Yet, apart from the economy, US aid has also bought valuable cooperation between the Pentagon and Egypt's Military: from joint military exercises and counter-terrorism operations to priority passage through Egypt's Suez Canal, this cooperation has become invaluable for the US government.
According to Time Magazine, "the U.S. is the world's only nation entitled to "cut the line" at the crowded canal – usually months long – and to sail nuclear-armed and powered vessels through it."
4.       US aid is getting in the way of Egypt's control in the Sinai
American aid to Egypt has often been connected to the 1978 Camp David Accords, which established peace between Israel and Egypt.
This treaty also limits the control Egypt has over the Sinai, with limits and restrictions placed onto the type of weaponry, number of security personnel and more that Egypt is allowed to have in the Sinai. Essentially, Egypt does not have full sovereignty over the Sinai region.
Where is the link between that and the aid? The US government has often encouraged Egypt to not officially call for amendments of the treaty, using aid as leverage. 
---
Subscribe to our newsletter
---