As the crisis in Egypt continues to deteriorate, well-educated Egyptians flee the country like never before. Economist Ahmed Harraz says he does not want to hold his Egyptian citizenship anymore.
By Alice Tegle, correspondent, EgyptianStreets.com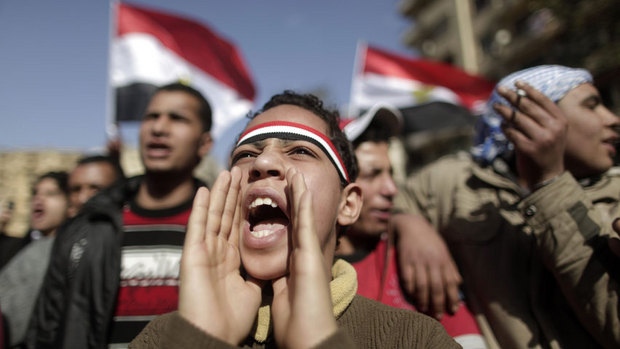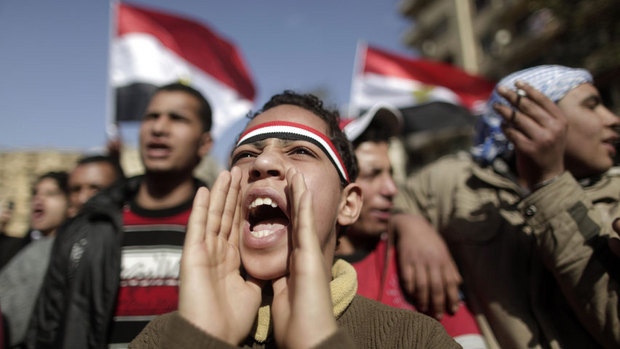 "While it is true my country needs me, it is also true that the big majority of the population is fighting against the young, well-educated and ambitious generation that is trying to make a change and take the country forward," says Ahmed Harraz, a 29 year old economist from the upscale suburb of Maadi in Cairo.
Eager to leave the troubles of his own country behind, Harraz is searching for employment in Bahrain's banking sector and has already commenced the process of changing citizenship to a Bahraini one.
Like a stranger
" By making the everyday life quite crazy in how impolite and naive and uncivilized they are, Egypt's ignorant population makes me feel like a stranger in my own country," Harraz says in a distressed manner, "I don't feel like an Egyptian anymore."
Referring to daily violent demonstrations and clashes, fights and sexual harassment, the young economist expresses shame and sadness.
"I can't be proud of sharing the same nationality with people who wish and enjoy each other's death."
From pride to shame
Had someone told Harraz in January 2011, that in less than three years  he was going to do all he can to change his Egyptian citizenship to a Bahraini one, he would have laughed.
"At the time around the revolution I was most proud of being Egyptian," explains Harraz, "But two years later with so many failures from the people, more than the leaders, I just feel ashamed."
Asked how family and friends feel about his decision, Harraz claims they support him.
"All of my friends who have strong ambitions think similarly," says Harraz, "Only those who have a parent who needs them to be around for age or sickness have to forget about themselves and remain here."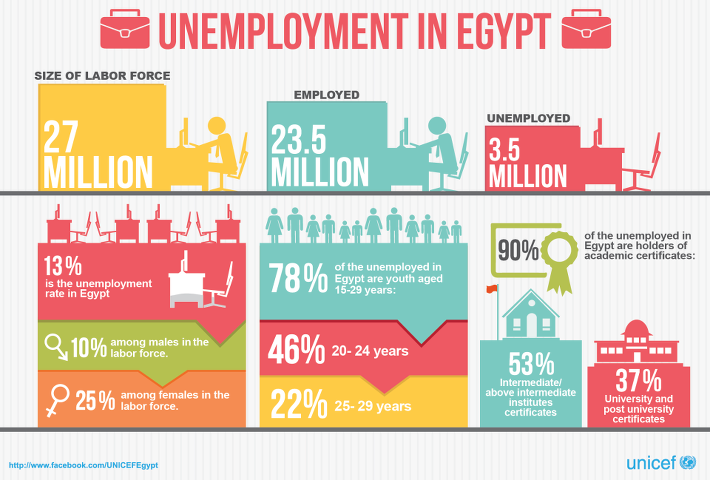 The American dream
Another young man who has left Egypt and made it all the way to America is the 24-year-old marketing consultant Youssef Azmy, also from Maadi in Cairo.
Holding both an American and an Egyptian citizenship, Azmy moved to the USA as soon as he graduated to find a job.
"Anyone would agree with me when I say that right now Egypt is going through a very stagnant stage, so I thought of coming here and start building my career in order to stay ahead of the game and not be caught up in the political situation in Egypt," explains Azmy.
Yet, apart from economic reasons, Azmy mentioned social pressure and aspects for his departure from Egypt.
"Another reason why I chose to come live here for some time is because I wanted to seek independence and get out of my comfort zone," explains Azmy, "I did not want to keep living at my parents' house until I turned 30 and then marry a person that my parents think is the 'right' choice for me. I wanted to make my own decisions with no family pressure or expectations. I did not want to settle for an average life and be a follower."
Passion and fear
Despite a long list reasons for wanting to start a new life in America, Youssef Azmy does not share the feeling of shame that his neighbor Ahmed Harraz describes.
"It is an ambivalent feeling that I think many Egyptians share these days," believes Azmy.
"One day we are so proud of our country and we're full of passion and optimism. The other day we're feeling powerless and scared," he says, recognizing the notion of brain drain in Egypt.
Still Azmy stresses that no matter how much hardship Egypt is going through, changing his nationality is not an option.
"I will never do that. I am Egyptian, born and raised in Egypt, and that is how it will always be, whether I like it or not."
Point of no return
Asked what it takes for him to return to Egypt and use his skills there, Ahmed Harraz bluntly stated that he is beyond a point of no return.
"I can't imagine anything convincing me of changing my mind," states Ahmed. "For me it is not only a matter of incompetent leaders. People need to change themselves. Time on time they prove incapable of doing so."
Youssef Azmy, however, disagrees and is confident that at the end of the tunnel, there is a ray of light, "I will return once I feel like I have what it takes to help my country and my people. I don't care how long it takes me to get to that stage, because I know that I will go back to Egypt one day."
---
Subscribe to our newsletter
---