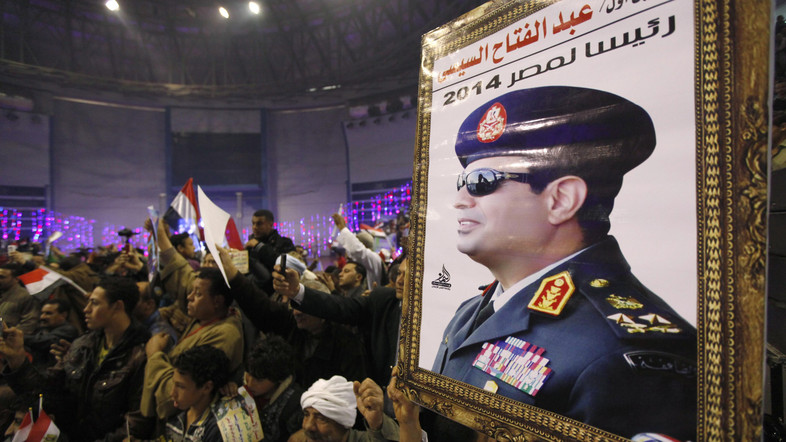 Egypt's Minister of Defence Abdel Fattah Al-Sisi, widely expected to run for President, has stated that that he cannot "ignore the demands of the majority" to state media journalists.
In his statement during a military ceremony, Al-Sisi said "There is no human who loves his country and his people that would ignore the demands and the will of the people."
The Military Chief added that he will commence procedures to file his intentions to run for President in the coming days, indicating that he will be resigning as Military Chief.
Meanwhile, Egypt's Military spokesperson stated that Al-Sisi has had numerous commitments in the past period that he has had to first complete as Defence Minister.
Al-Sisi's statements are the clearest indication yet that he intends to run for President. Despite months of rumours and speculation, reports on his Presidency bid have almost always been quickly shot down by Egypt's Military spokesperson.
In January, the Supreme Council of Armed Forces (SCAF) officially gave its blessing to then newly promoted Field Marshall Abdel Fattah Al-Sisi to run for President.
In a statement on live television, SCAF stated that it welcomes "the people's demands for Al-Sisi to run for President," and that the final decision to "respond to and serve the people's will" will depend upon the "nationalistic conscience" of the Military Chief.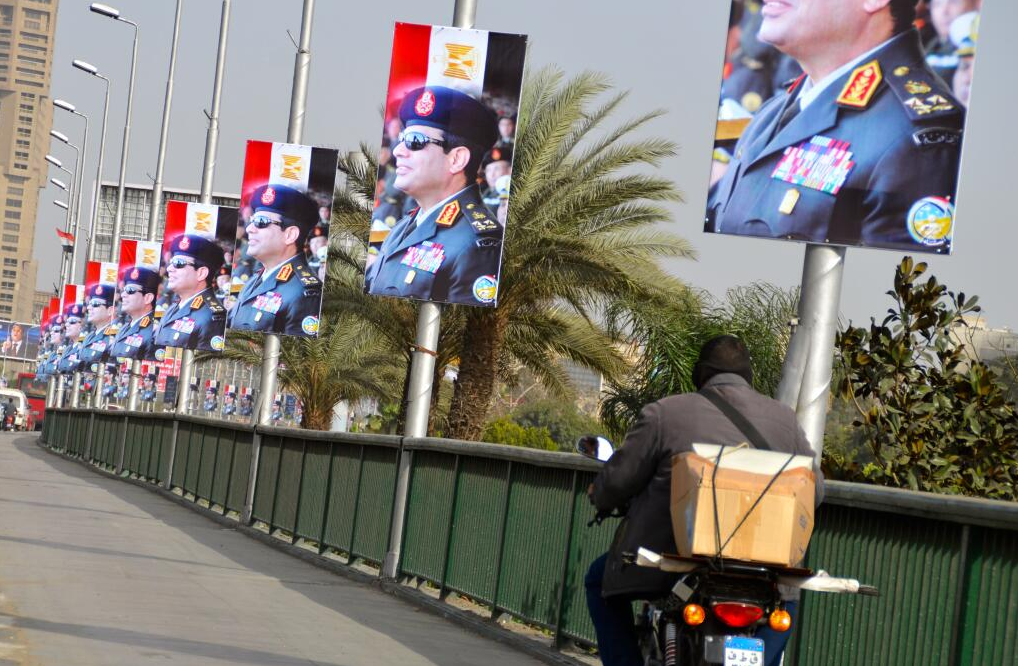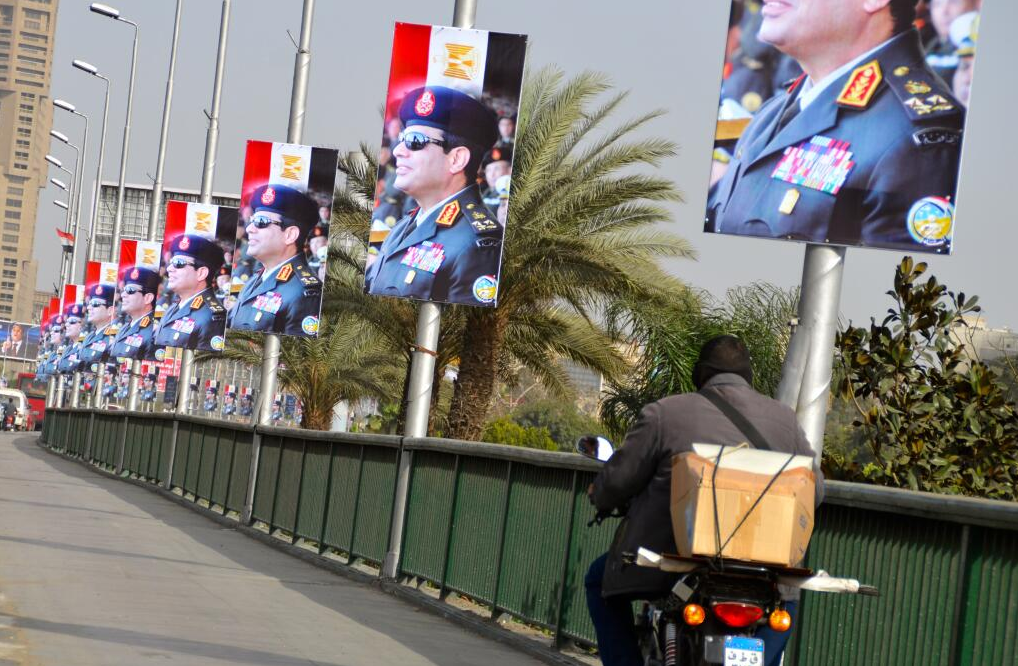 The Military Chief is often seen as having led the ouster of deposed President Mohammed Morsi after protests against the Islamist president escalated on June 30.
Al-Sisi's popularity has sky-rocketed since Morsi's ouster, with posters of himself slowly plastering many streets across Egypt. Media figures, politicians, and businessmen have all pledged their support for the Field Marshall, citing his ability to restore security, stability and the economy.
Along with local support, Al-Sisi has also received backing from abroad. In February, Russian President Vladimir Putin declared that "I know that you have taken the decision to run for President. It's a very responsible decision. I wish you luck, both from myself personally and from the Russian people."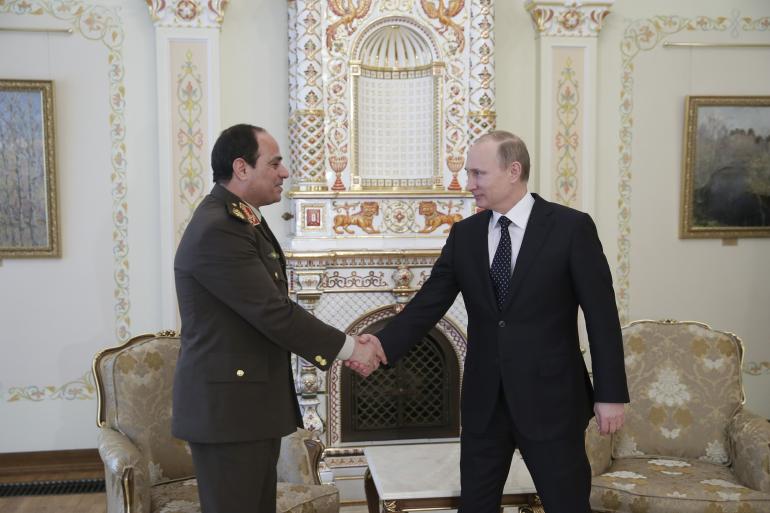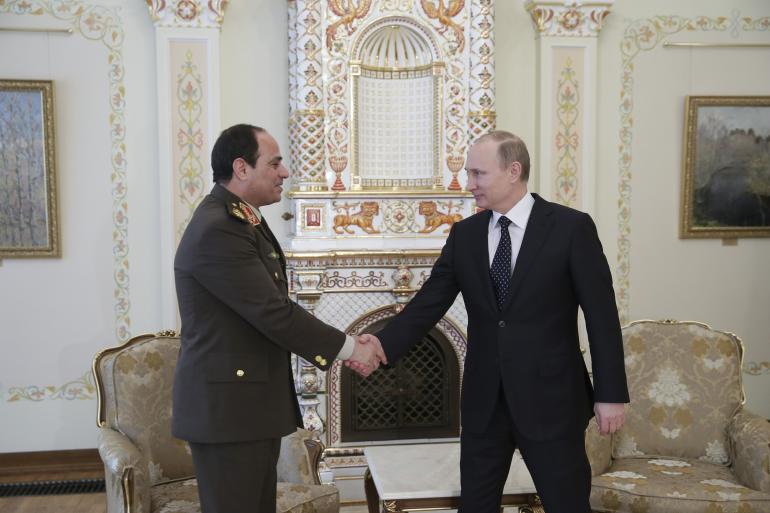 In response to Russia's statements, the United States of America quickly fired back, stating that "We don't endorse a candidate and do not think it is, quite frankly, up to the United States or to Mr Putin to decide who should govern Egypt…it is up to the Egyptian people to decide."
Back in Cairo, the decision of Hamdeen Sabbahi, the founder of the Popular Current Party, led to division within Tamarod, the group that organized mass protests against deposed President Morsi. Sabbahi, seen as a top contender for the Presidency, had finished third in the 2012 elections with the motto "one of us," and declared that he would "wage a clear battle" to ensure the demands of the youths are achieved.
Despite the presidential bids of Sabbahi and ex-Military Chief of Staff Sami Anan, Al-Sisi is expected to win the upcoming elections with a sweeping majority.
[polldaddy poll=7849174]
---
Subscribe to our newsletter
---