By Mohamed Khairat, Founder, EgyptianStreets.com
Egypt has been featured in the media lately as a  divided country plagued with violence and unrest. Every once in a while, however, we need to remember that the Egypt we do not see is one that is also filled with warmth and happiness.
First Day of School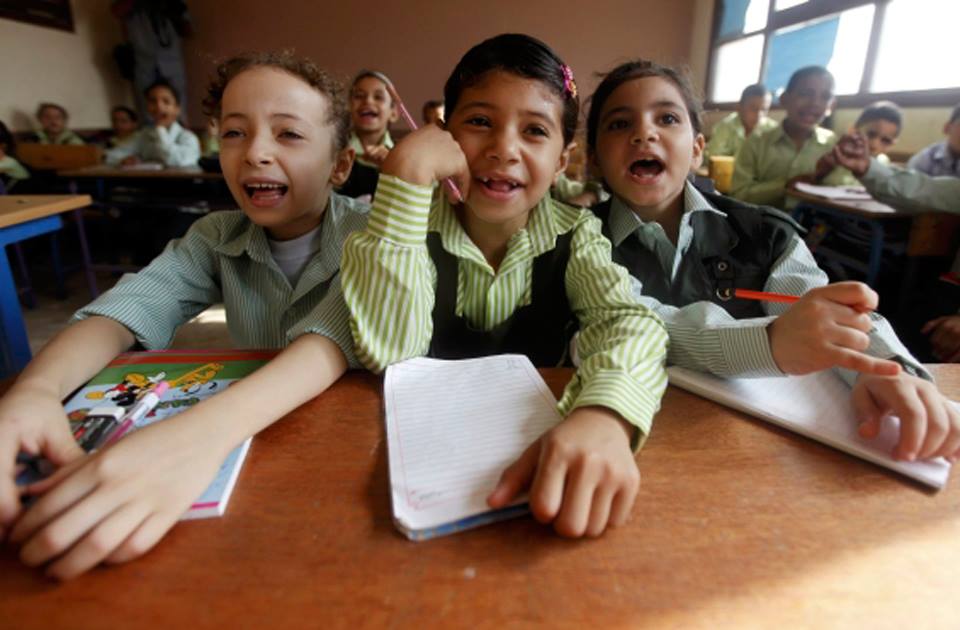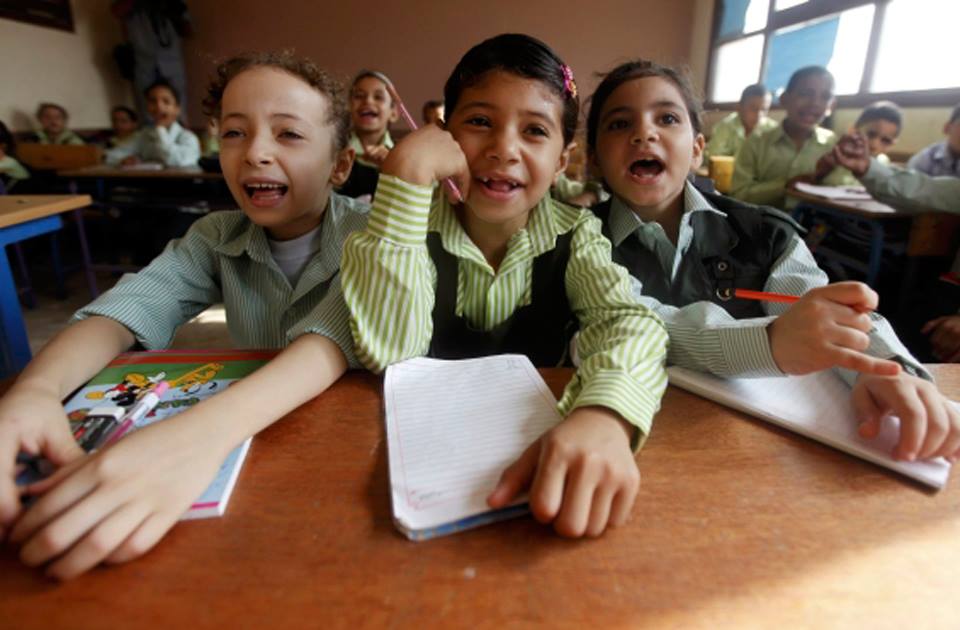 While education is a guaranteed basic right in many countries abroad, in Egypt it remains to be a privilege. Instead of going to school, many children end up staying at home to support their families. It is thus no wonder that some are extremely excited on the first day back!
DOUBLE RAINBOW!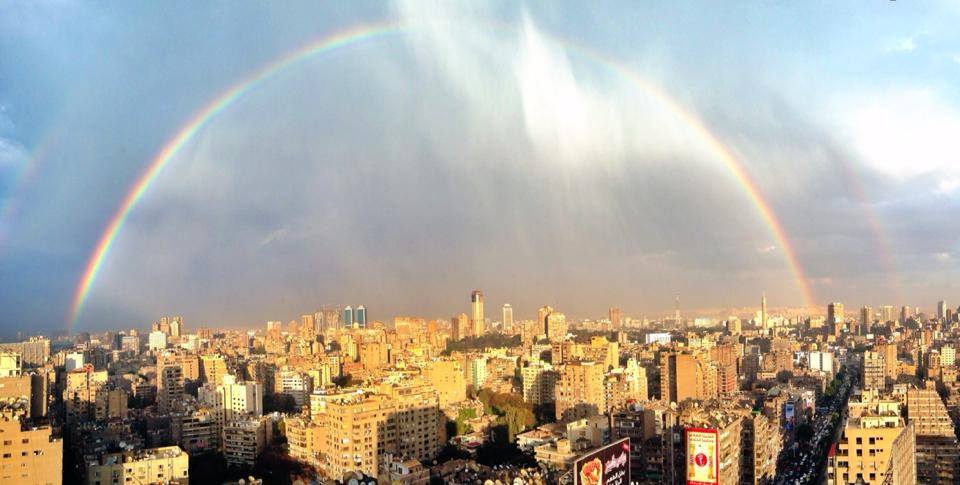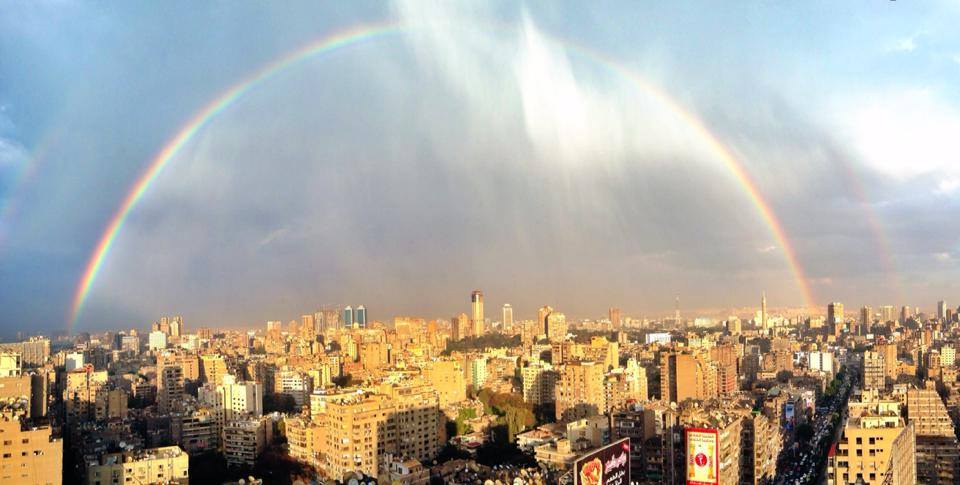 On March 13 2014, Cairo witnessed a rainbow, and everyone went crazy. Rainbows are rare, let alone rain, and so this day in particular was marked by a flurry of tweets and Facebook statuses exclaiming "DID YOU SEE THE RAINBOW?"
"It is simple to make Egyptians happy!"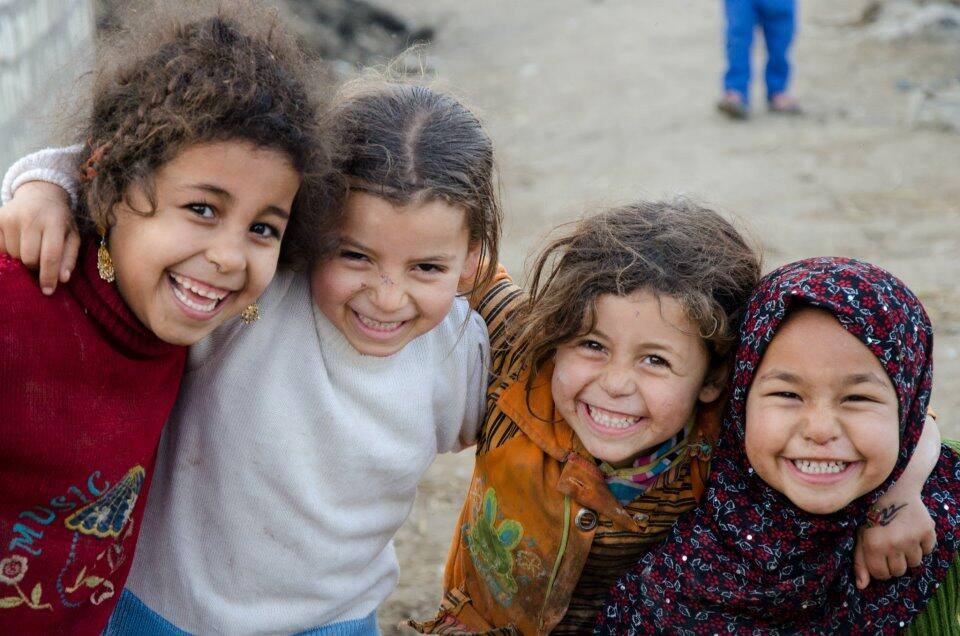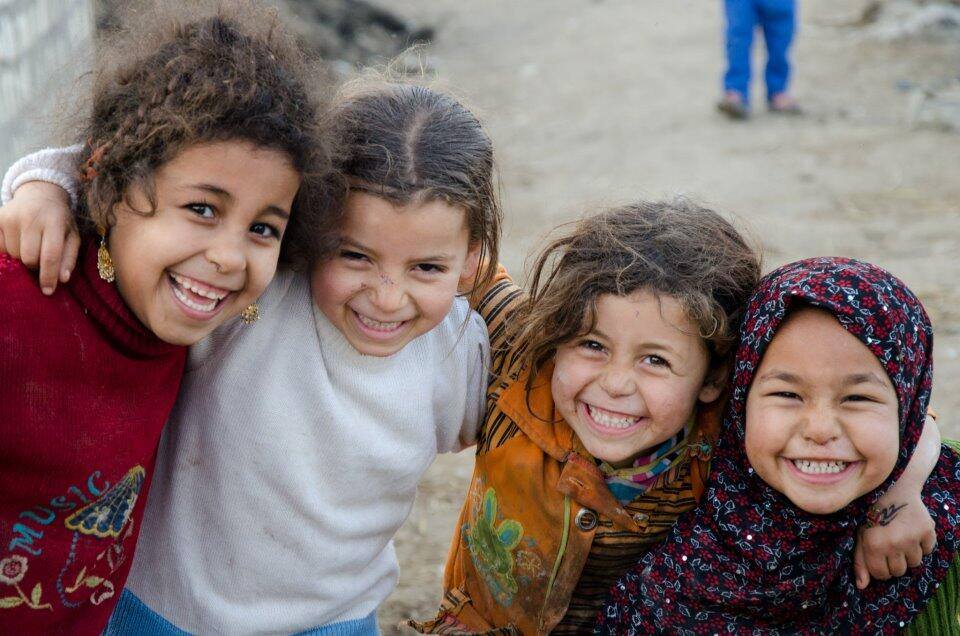 "Those four little girls all smiled and became happy when I pointed my camera towards them," explained Mohamed El Kordy, the photographer behind this radiant photograph, "The photo is intended to spread happiness." The photograph was taken during a charity project at a small village, showing happiness can exist in big cities and small towns alike!
SMILE, it's a revolution!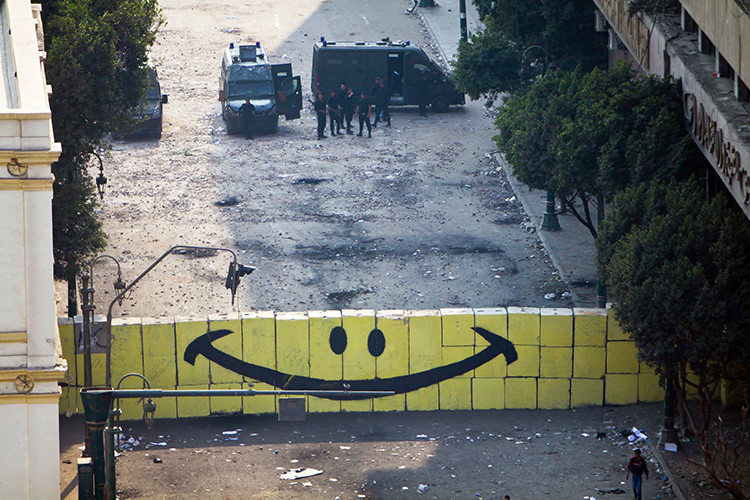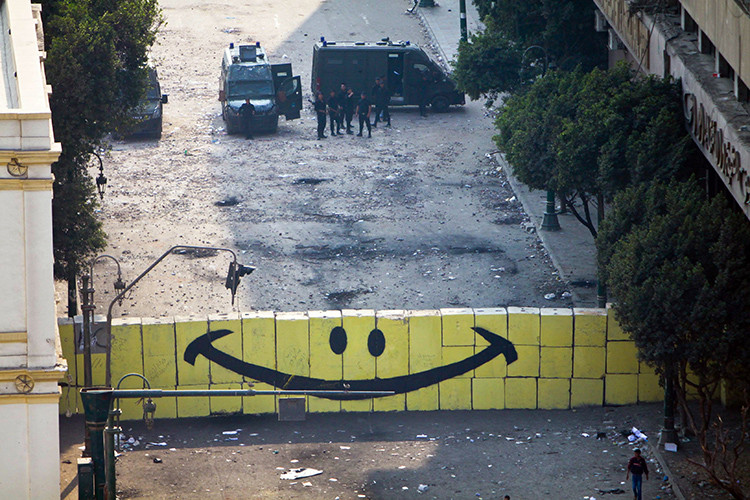 Graffiti has been one of the most powerful tools in Egypt since the January 25 revolution which has reverberated all around the world. As always, the Egyptian humor shines even in times of desperation.
Cuteness overload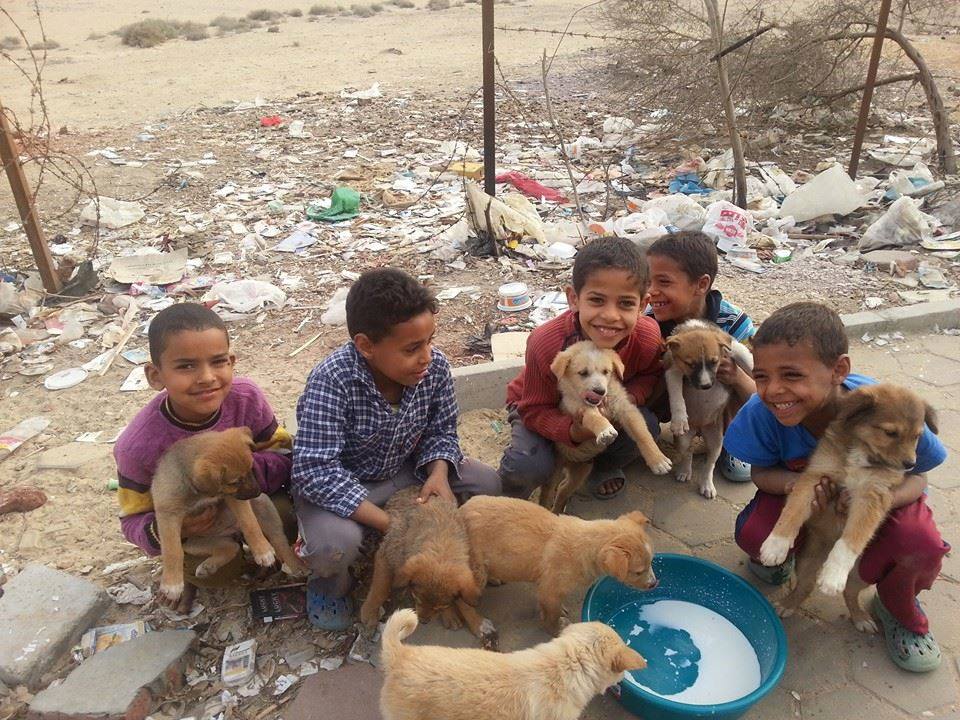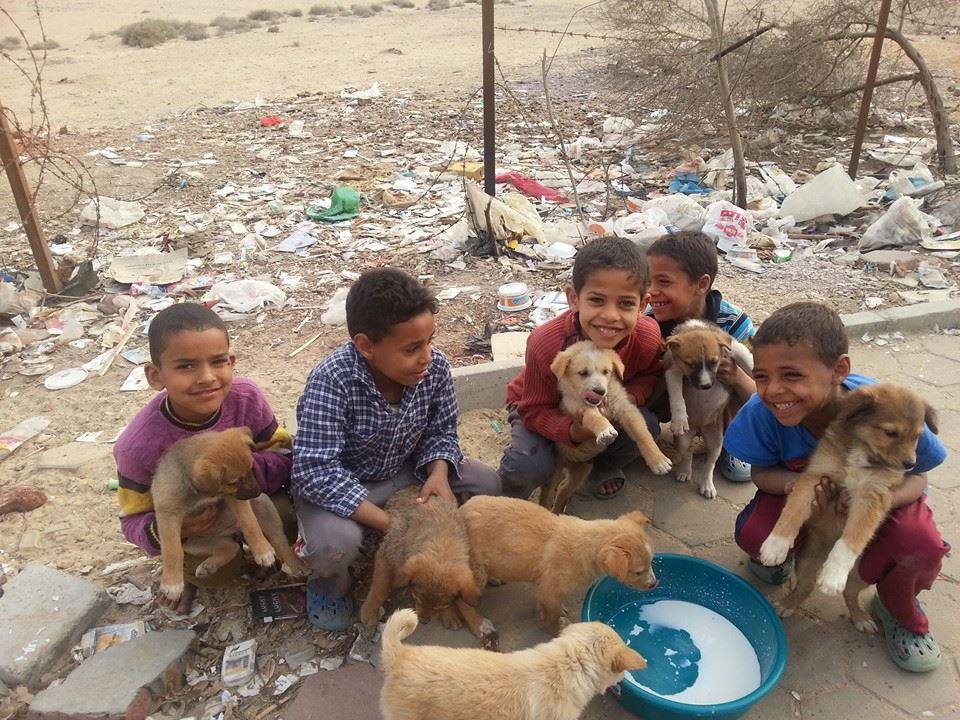 While the photograph alone is enough to make you feel warm and fuzzy, the story behind it is even better. Violence against stray animals in Egypt is widespread, yet one woman, Amira Abdou, found a way to tackle it.
Amira has been giving candy to children to encourage them to participate in feeding the homeless dogs. For Amira, this is an attempt to make the children recognize their compassion for the animals and will make them avoid treating them violently. What's also great is that all the photographs she takes are sent to the animals to show how little acts of kindness can go a long way!
A camel wearing a hat and posing with the Pyramids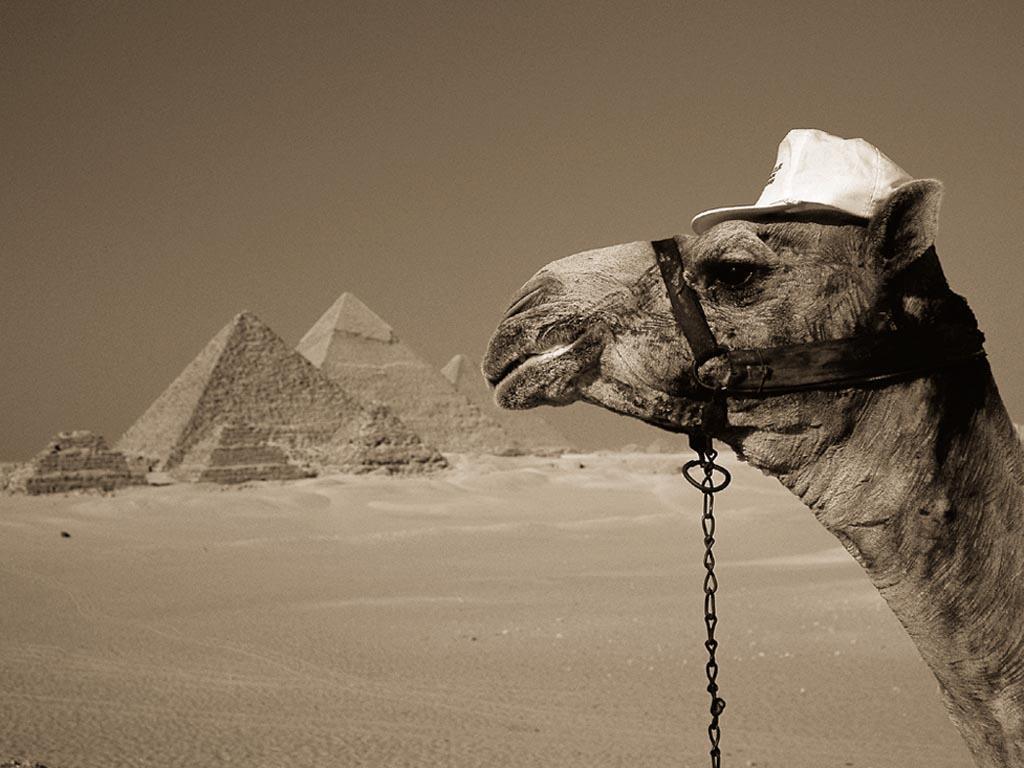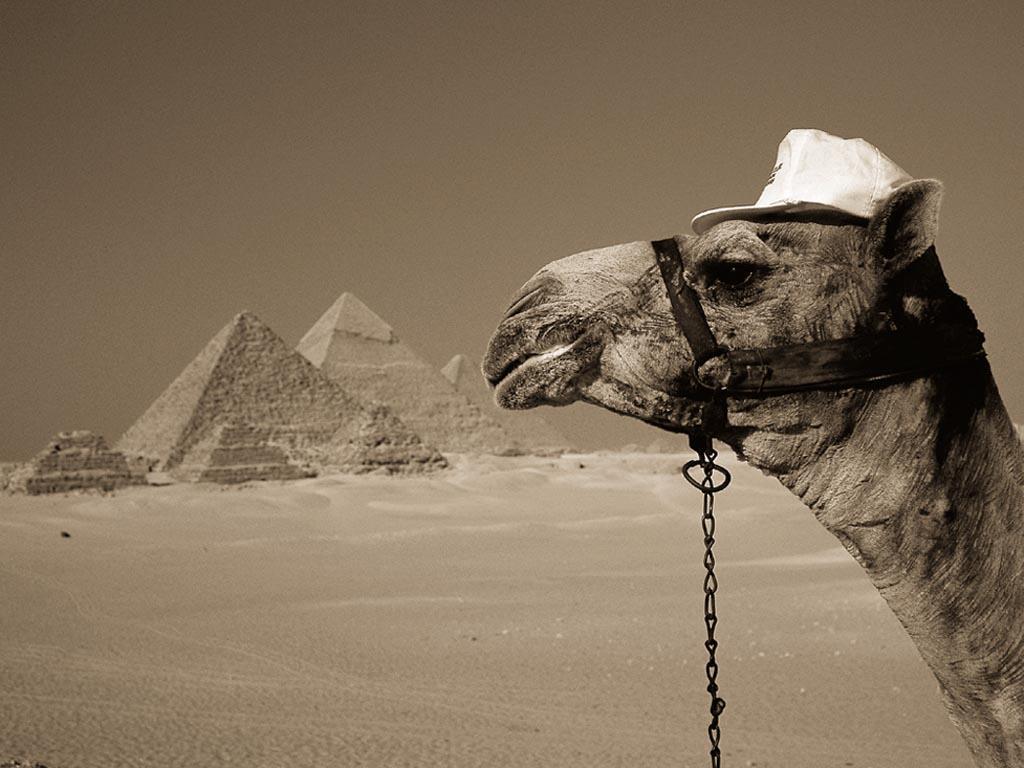 Not much else needs to be said about this photograph. Camels need protection from the scorching sun too!
Music on the streets of Cairo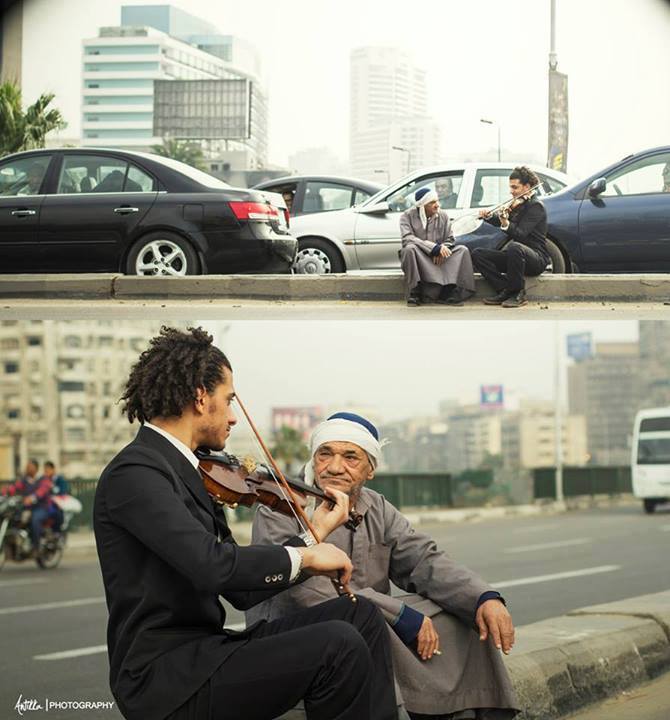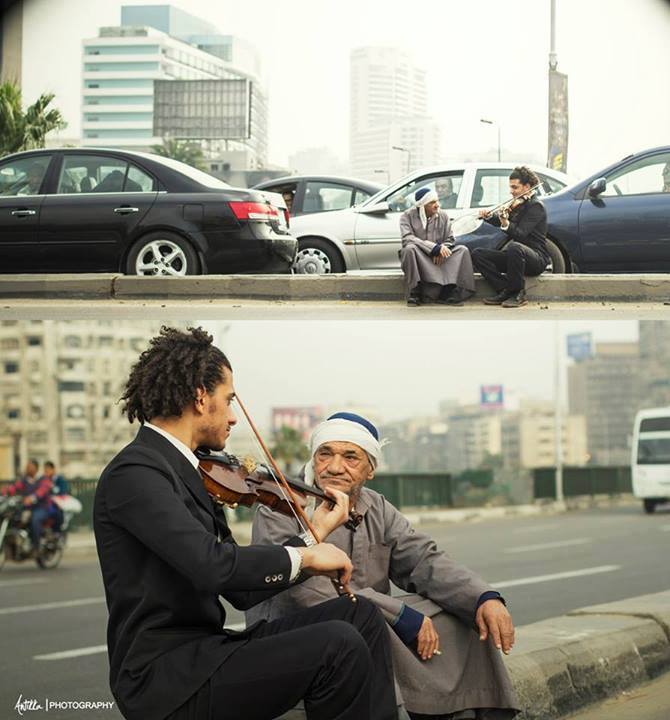 While the exact context of this photograph has been debated, the story is that the violinist, during a photo-shoot, noticed a man sitting on the pavement in the middle of traffic. The violinist decided to give the man some company and play him some tunes to help him escape the incessantly loud car honks that Egyptians have become accustomed to.
"Muslims and Christians are one hand"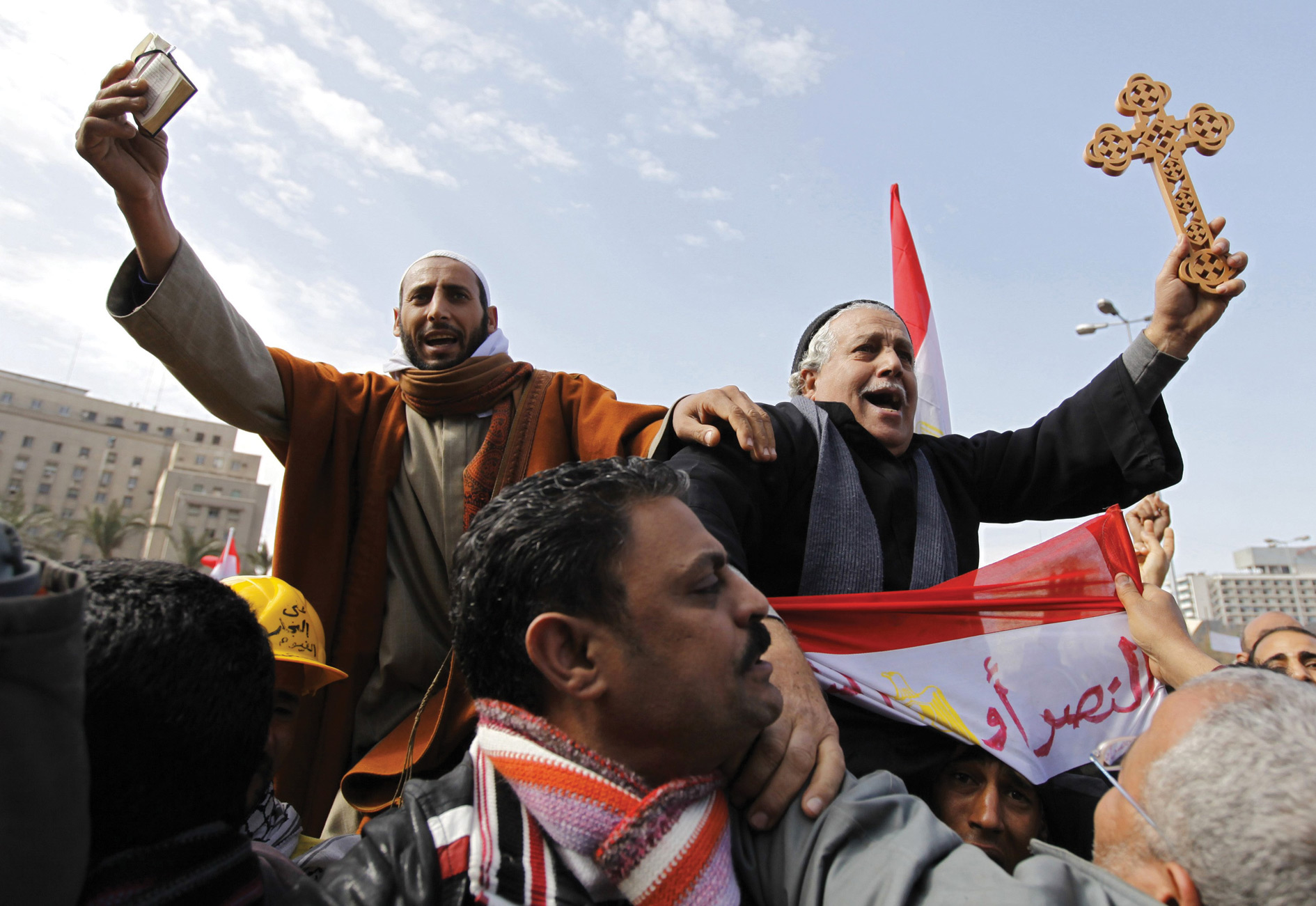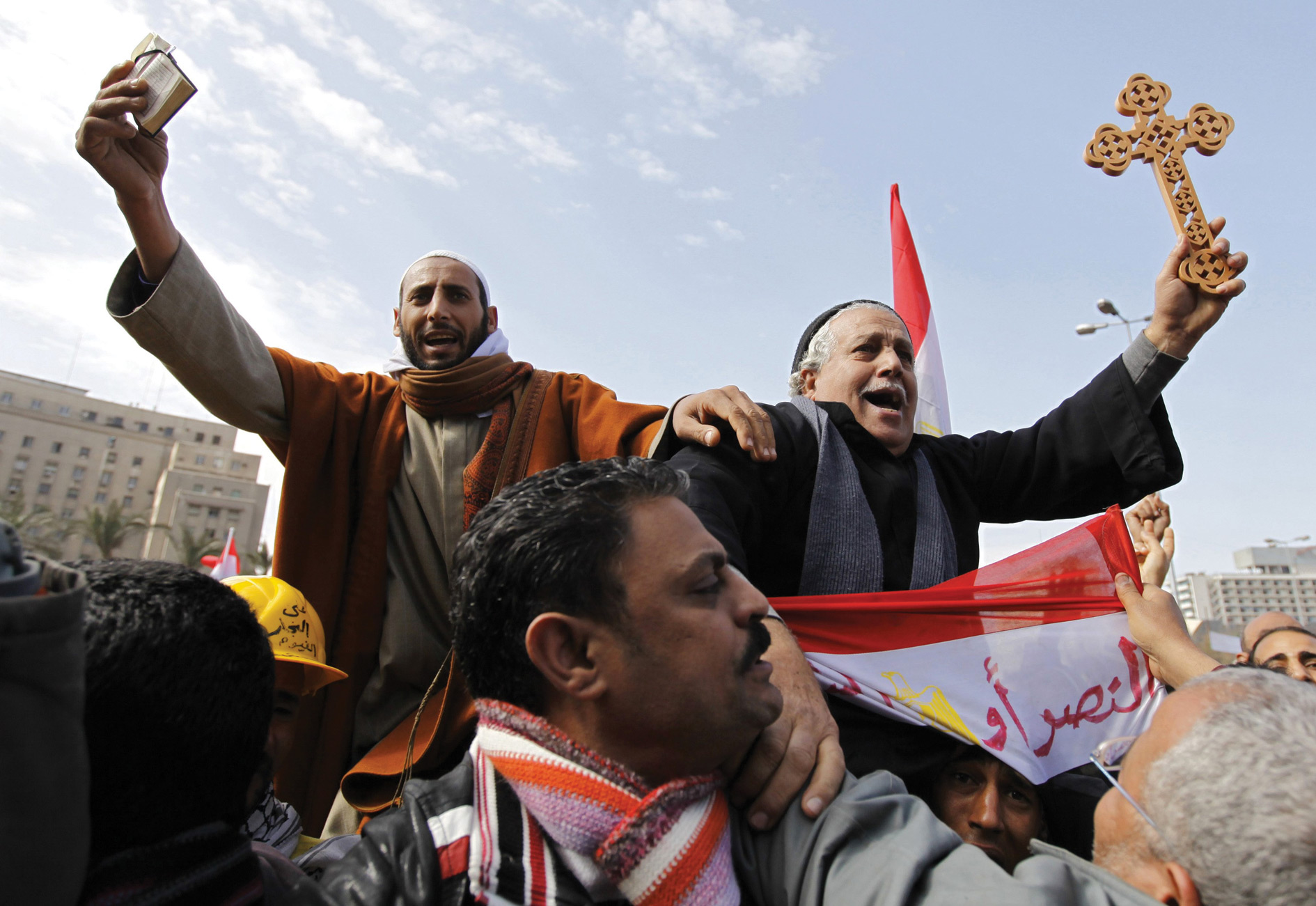 Perhaps one of the most inspiring photographs from the January 25 2011 revolution was this one showing a Muslim Sheikh and a Christian Priest protesting side by side. Sectarian tension in Egypt has been high over the past two decades, and the dream of unity continues to resonate in the minds of many.
"Let's go outside and play"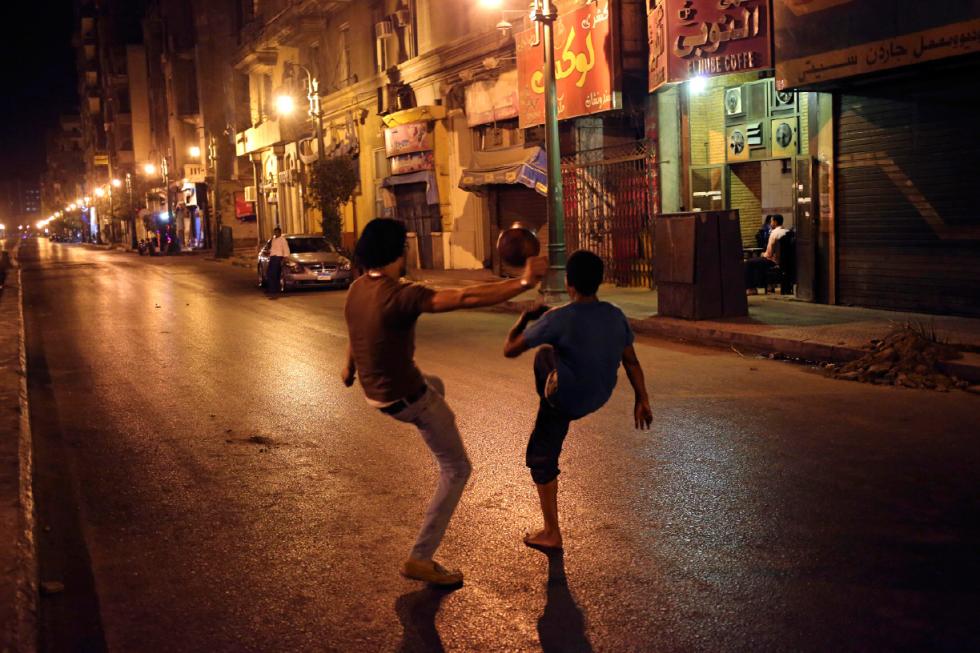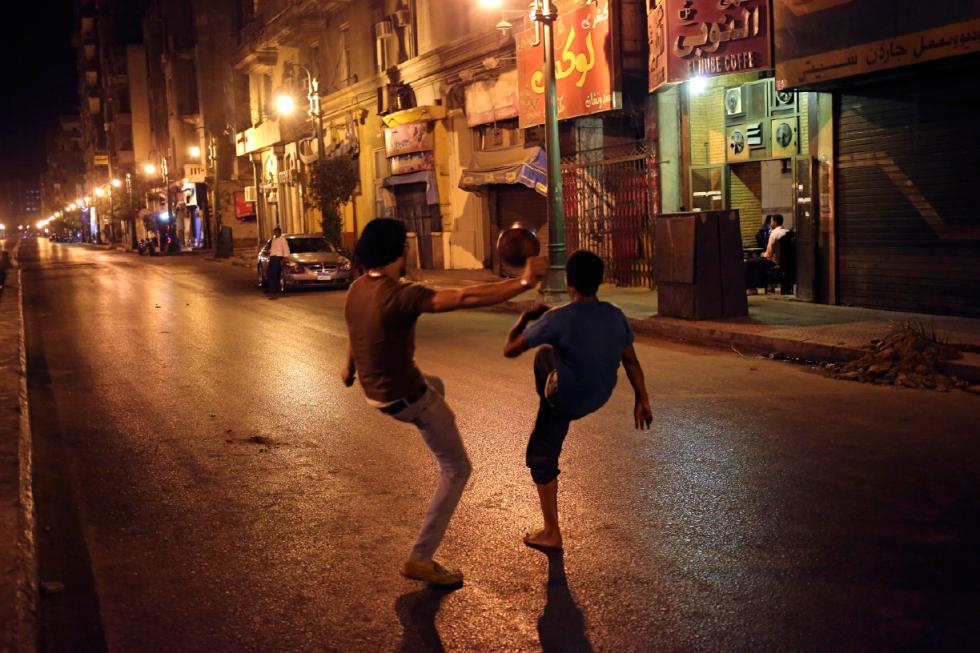 If you have ever been to Egypt, you would know that the country is crazy about football (soccer). Egypt almost went to war with Algeria over World Cup qualifiers in 2010. The photo above was taken during the 2013 curfew in Egypt, showing that regardless of the situation, Egyptians will find a place and time to play football.
This is not the Hunger Games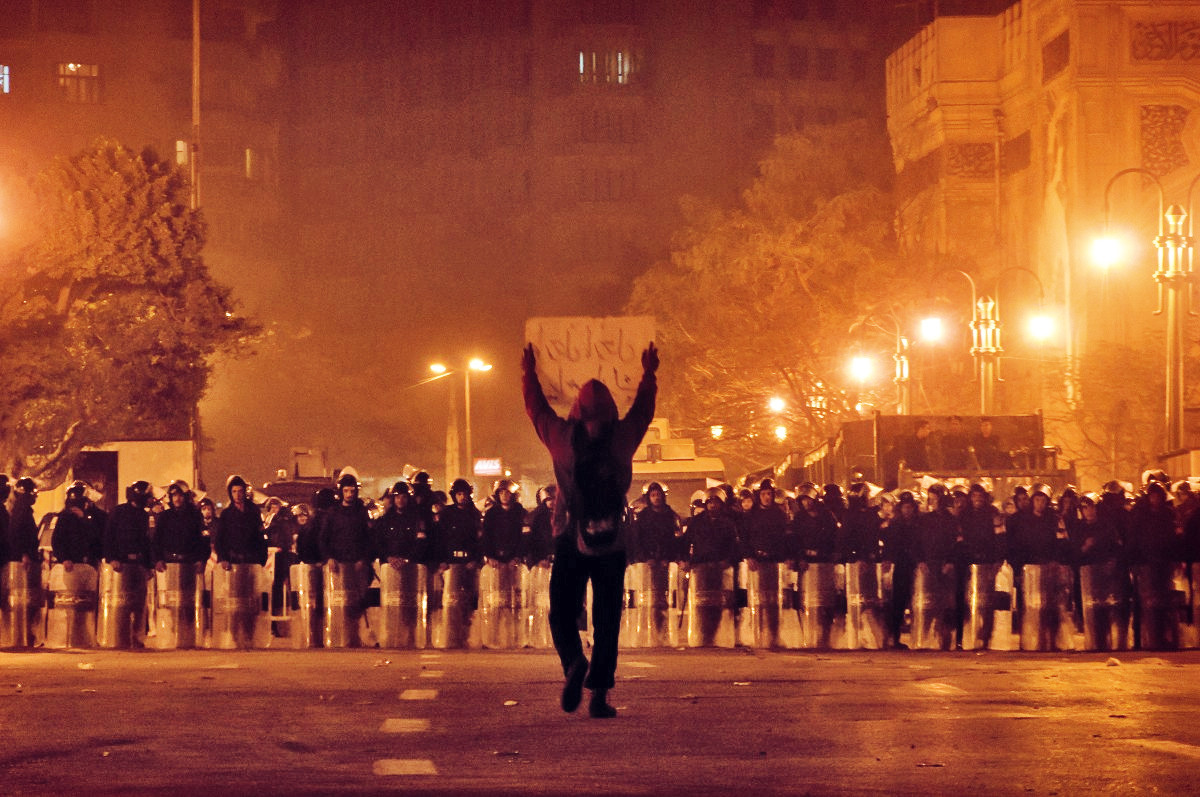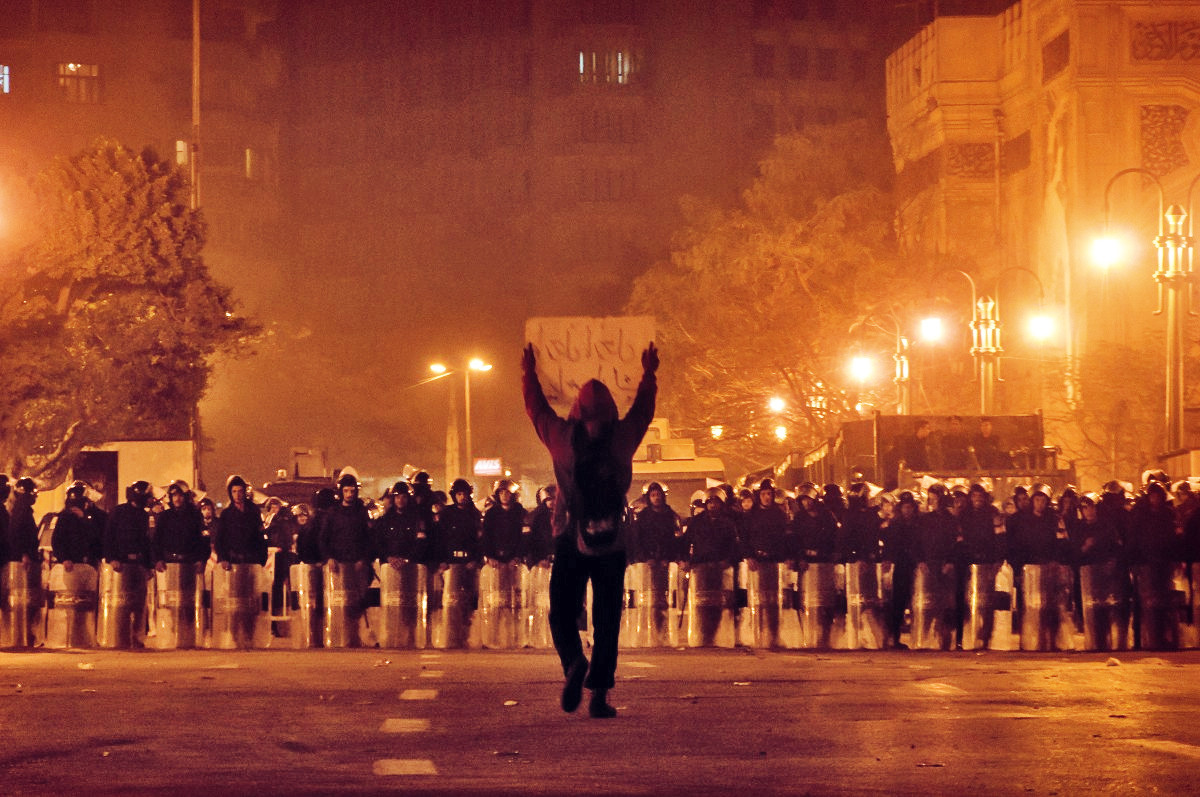 The recent Hunger Games film featured an almost identical image to the one above. Yet, it was in Egypt during the 2011 revolution, when the iconic image was first depicted. In the words of one activist, January 25 "was the best day in my 24 years. That day when we gathered, we had so much hope."
BONUS: The Egyptian version of 'HAPPY'
[youtube http://www.youtube.com/watch?v=5D5dO5cn1PQ]
---
Subscribe to our newsletter
---