When people hear the name "Egypt," they immediately think about gold plated treasure, towering monuments and pyramids, strong and mystical Pharaohs, camels and their riders in the vast open deserts, and lately, the January 25 revolution.
Yet most of these perceptions arise from government tourism campaigns, media coverage of social and political events, and the flurry of activity on social media sites like Twitter and Facebook.
To challenge this and to see what Egypt and the Egyptian people really mean to citizens and visitors of the country, Egyptian Streets ran a small competition asking readers to submit personal photographs that they believed best represented 'Egyptian streets,' along with a short explanation regarding what the photograph meant to them.
Below are the submissions of 10 readers and what the image they captured encapsulates.
Gloomy Cairo?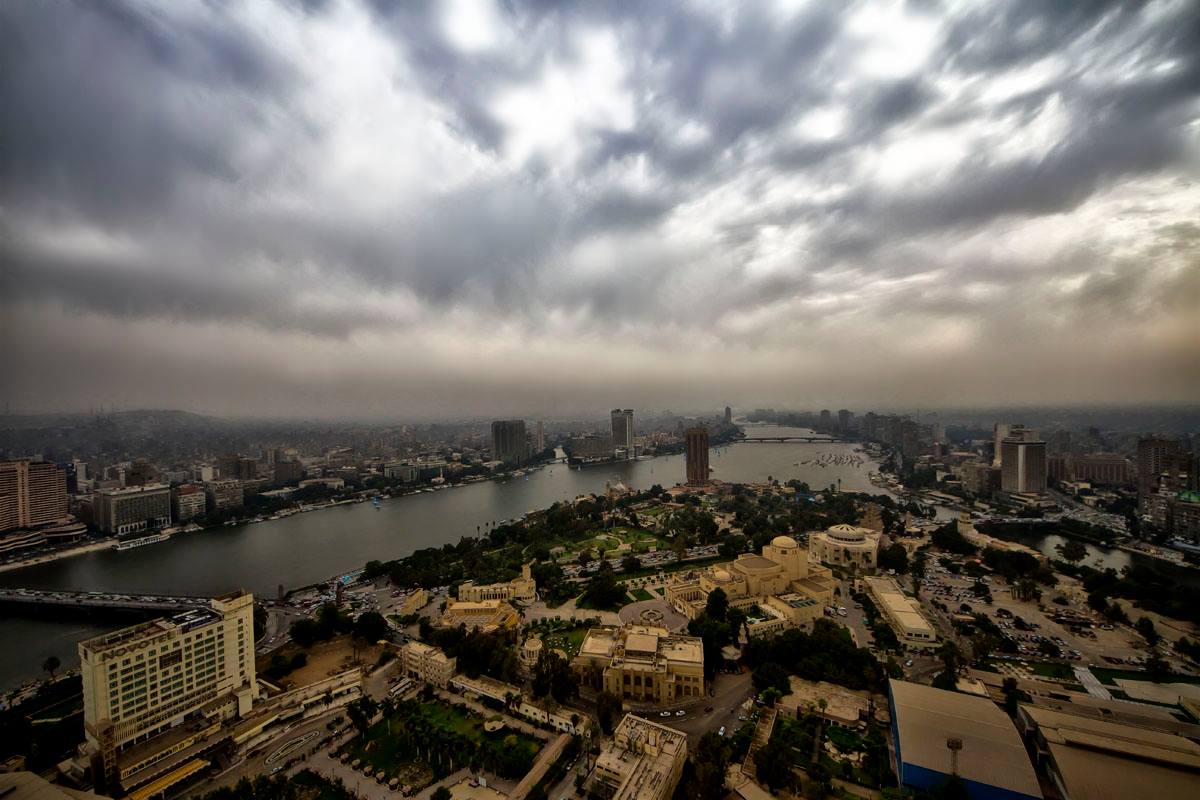 "Gloomy weather over Cairo just as the country goes through hard times," says the photographer Karim El Baradei about this image, "But, as with all gloomy weather, you know it will eventually go away and the sun will come out."
Karim, whose personal website filled with many stunning photographs can be followed by clicking here (https://k-photo.see.me/), also explained that "high above the streets of Cairo, one can still hear the sounds of the city that doesn't sleep."
The Lions of Cairo: The Force of the Revolution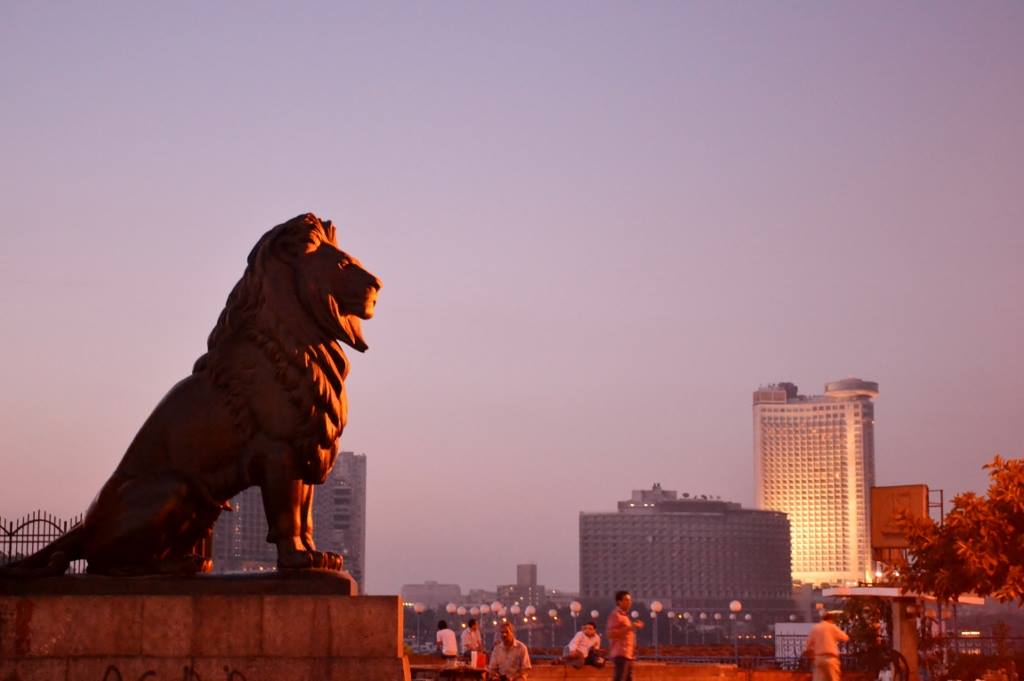 "I first saw the lions of the Qasr al-Nil Bridge in a photograph in a European newspaper. It was before I moved to Cairo, during the January 25th Revolution, and the image captured a group of protesters atop one of the lions all waving Egyptian flags. During SCAF rule, I came across another photo in which one of the lions' eyes was taped over with a huge bandage in a statement against police brutality on protesters, "explains Dee Smith who captured this image.
"I was already living in Cairo when Morsi was toppled, but I didn't snap any pics that night as dozens of Egyptians climbed atop the lions to celebrate once again. Over the years, the lions became symbols of the revolution to me. This photo was taken at sunrise. The lion is looking in the direction of Tahrir Square as if he's the force of the revolution that at once protects the city and waits until the next wave of the revolution comes. When that happens he will strike again, but until then he's both at rest and fully aware, watching."
To follow what Dee Smith is up to and to view more photographs, click here to visit her Facebook page.
"Diverse" Alexandria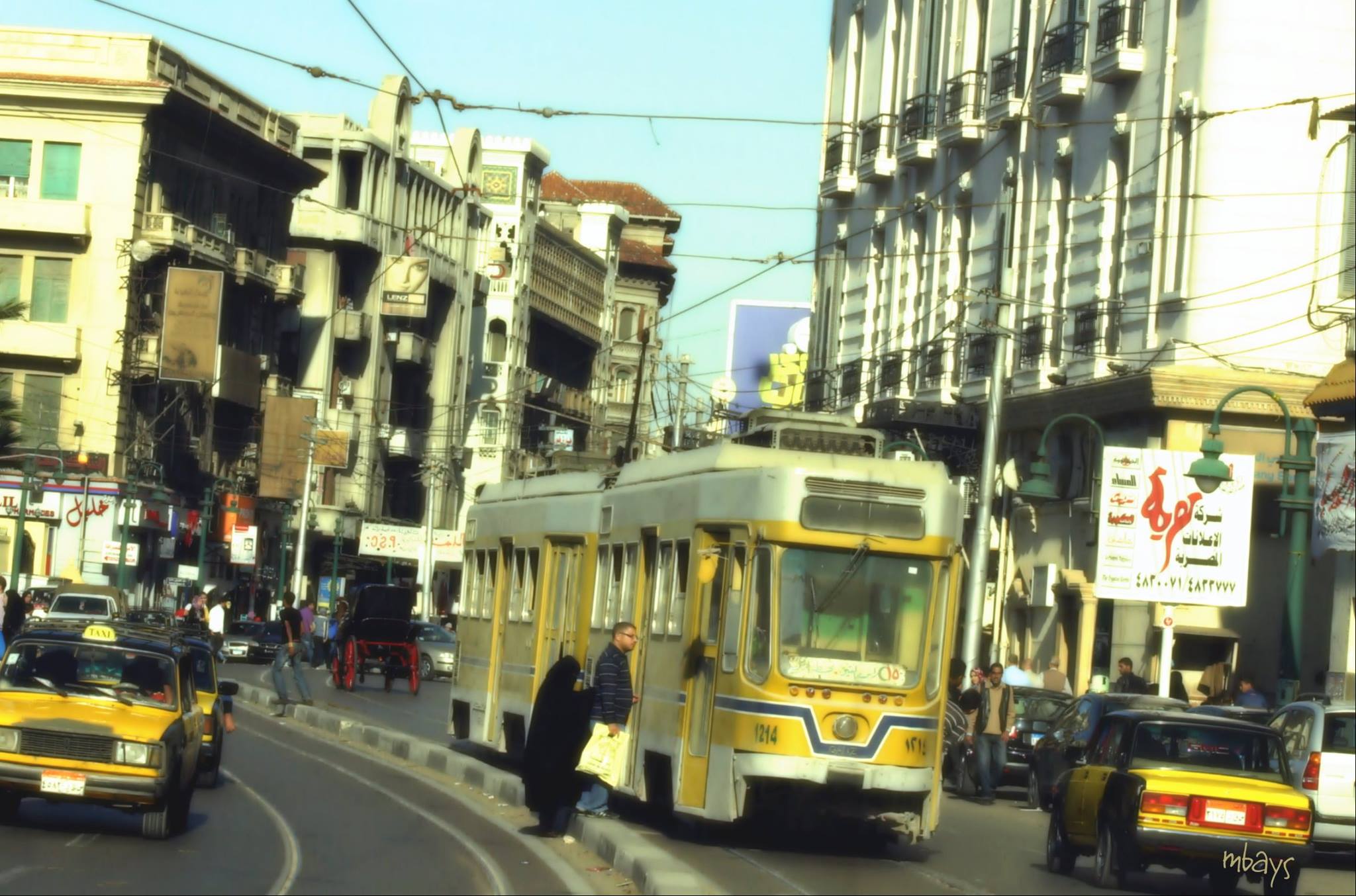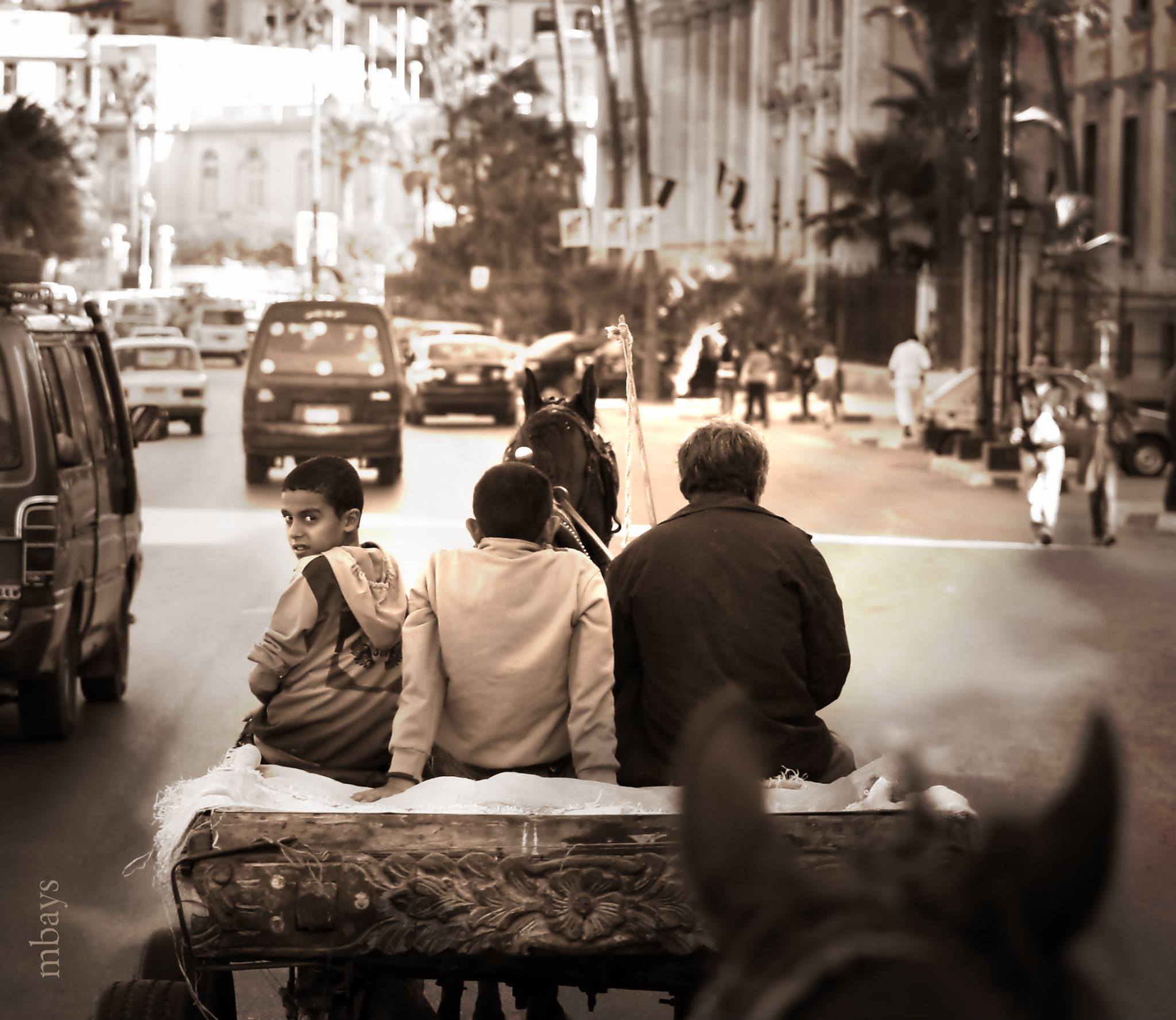 "I took this photograph in 2012 during my first visit to Alexandria," says Melissa Bays. "I just love the street life there, the diversity of modes of transport, and the contrast between modern and historic features of the city."
You can follow Melissa on her blog "Desert Fox Diaries" by clicking here. If you're planning on a Western Desert Tour, you can also visit her tour website, Safari Oasis!
Waiting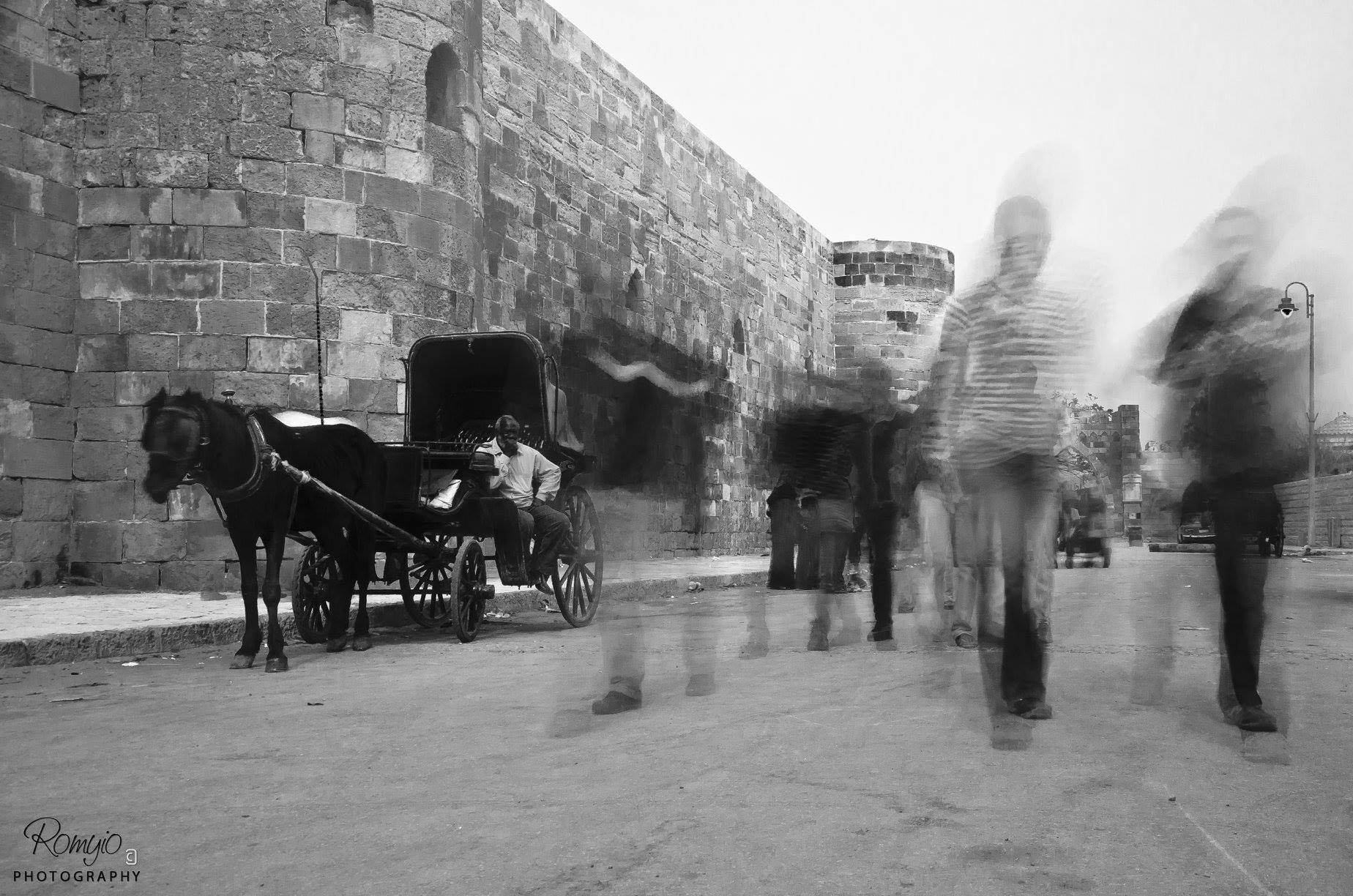 For Egyptian Streets, this photograph by Ahmed Ibrahim represents despite how rushed and quick life can seem, there are many that are just 'waiting': whether it be for a passenger in order to earn money to feed one's family, or simply waiting and observing the people around you.
You can see more photographs by Ahmed Ibrahim by checking out his Facebook page.
A Timeless Cairo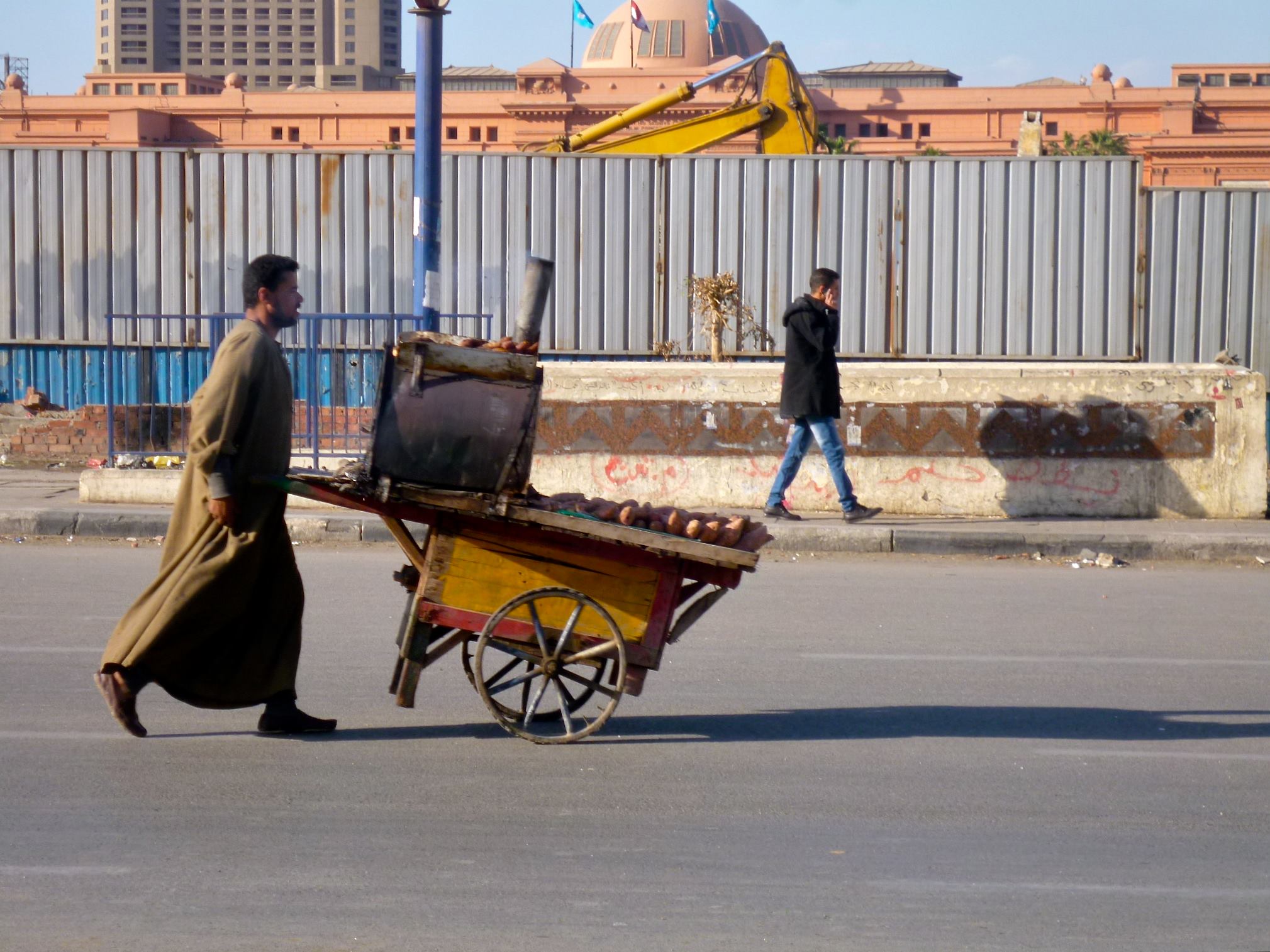 "The modern and the timeless on a street in down-town Cairo," says Ellen Lewis about this image just off Tahrir Square.
"Post revolution, two young men, one on his cell phone in modern attire and the other a sweet potato street vendor in traditional garb. Technology for the revolution and food for day-to-day living are both critical to sustain the people of Egypt. The backdrop is the Egyptian Museum, symbolically and literally home to Egypt's incredible history and its ancient treasures. The two men are approaching Tahrir; the 'Square' that defines Cairo's modern political epicentre."
To follow Ellen Lewis, check out her Facebook page.
Childhood Memories in the Delta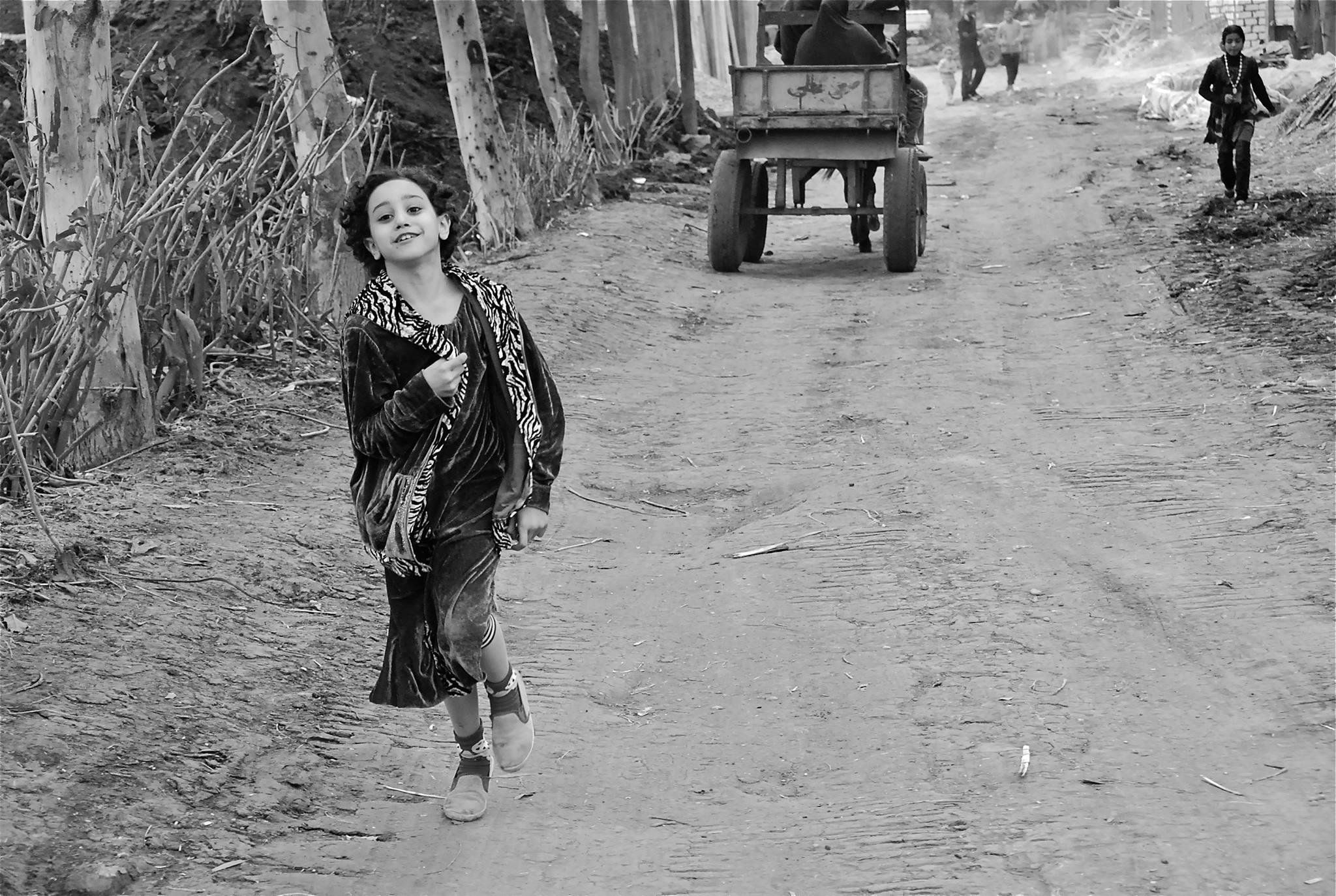 "This image shows Malek, the daughter of good Giza friends in her mother's village close to Tanta in the Delta," says Walther Hetzer, "I have worked as photographer and teacher of photography in New York and Europe, now live in Cairo and concentrate mainly on portraits in rural areas, in Cairo and on Tahrir. I absolutely love Egypt."
To view more of Walther's work, check out his flickr page by clicking here (http://www.flickr.com/photos/waltherh).
A Mirror of Egyptian Life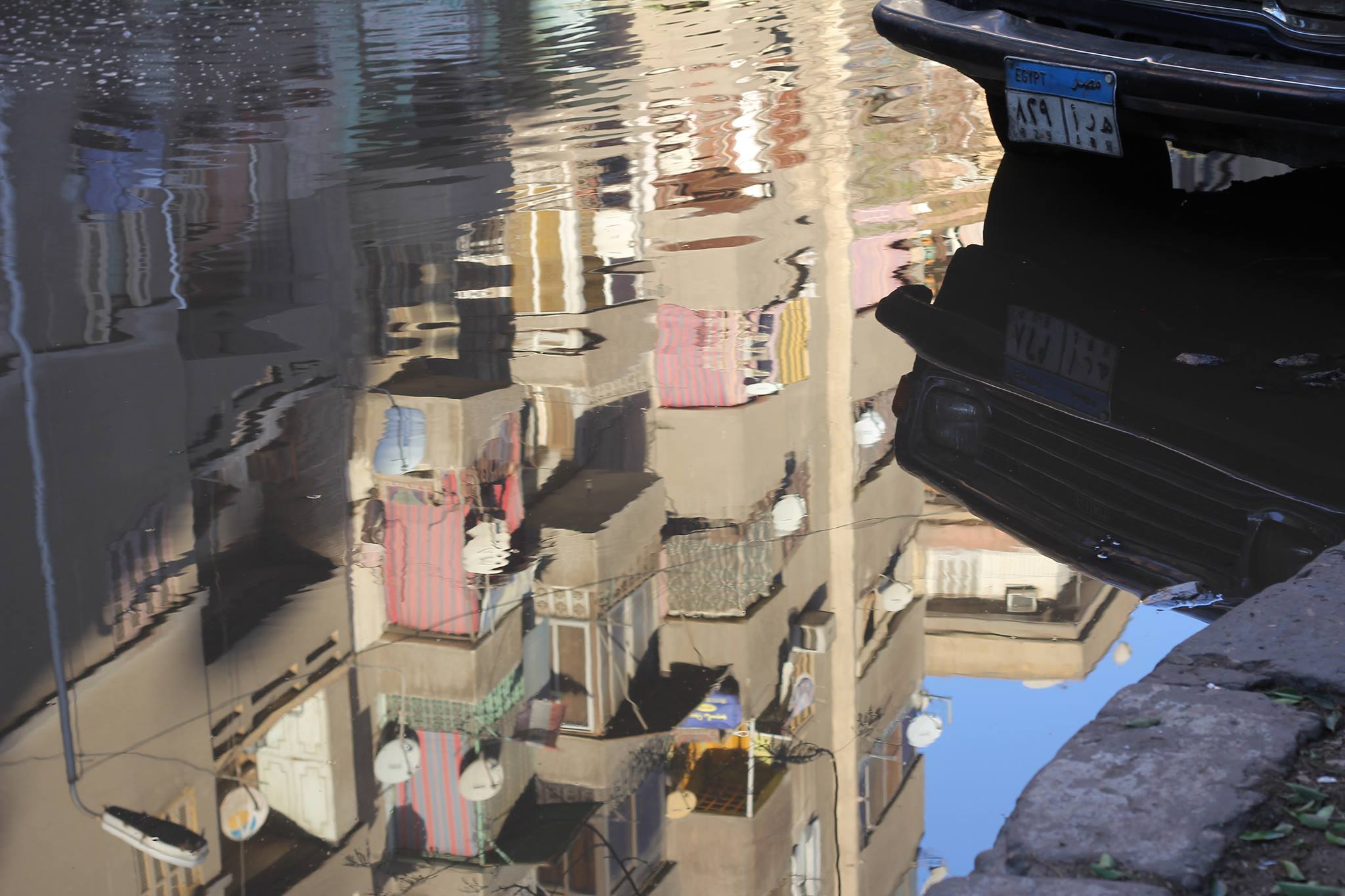 "This picture was taken in my neighbourhood in Abdeen on a sunny afternoon – the day after short but heavy rainfall – it hailed…in Cairo (part of exceptional weather conditions that Egypt has not witnessed in 20 years)!" exclaims Barbara Kauffmann.
"Most of down-town roads were  flooded with huge puddles of rainwater: perfect mirrors of the surrounding buildings."
Click here to check out Barbara's Facebook page.
"The soul of Egypt in between the walls"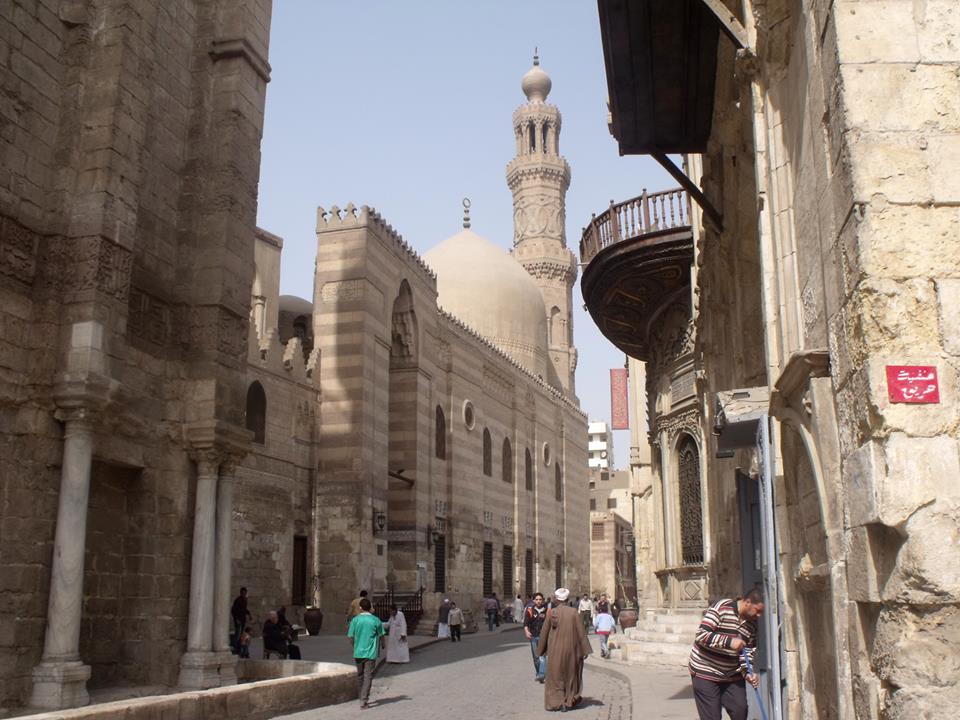 "This was taken in February 2001 during my honeymoon. I had just married in Egypt and wanted to go explore the backstreet of Egypt," says Vicky, "I loved the historical buildings and the culture that was still present there. This photo reminds of the beauty of Egypt and that its soul still resides there in between those very walls."
Follow Vicky on Twitter.
"An explosion of senses…and you'll never want to leave!"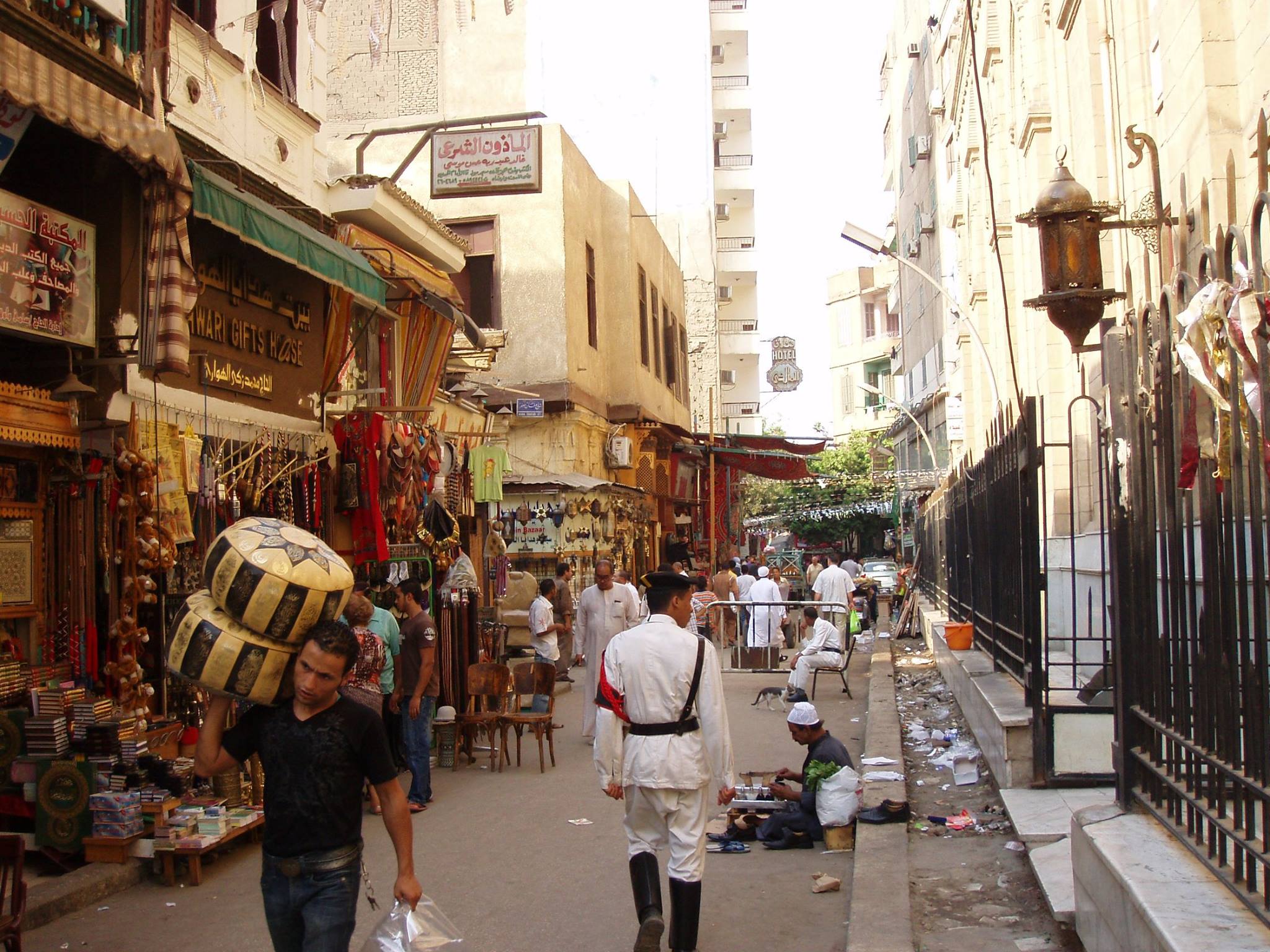 "Stepping onto Cairo busy streets awakens all the senses and leaves unforgettable memories: the feeling of the heat on the skin, the taste of foul, koshari, falafel and shawerma, the colors of clothes and of fruits in juice shops, the voice of Om Kalthoum rising above the din of car horns, the smell of shisha smoke… and something deep inside the heart that makes you want to never leave."
Follow Mathilde's adventures by clicking here to visit her Facebook page.
Colours of Egyptian Streets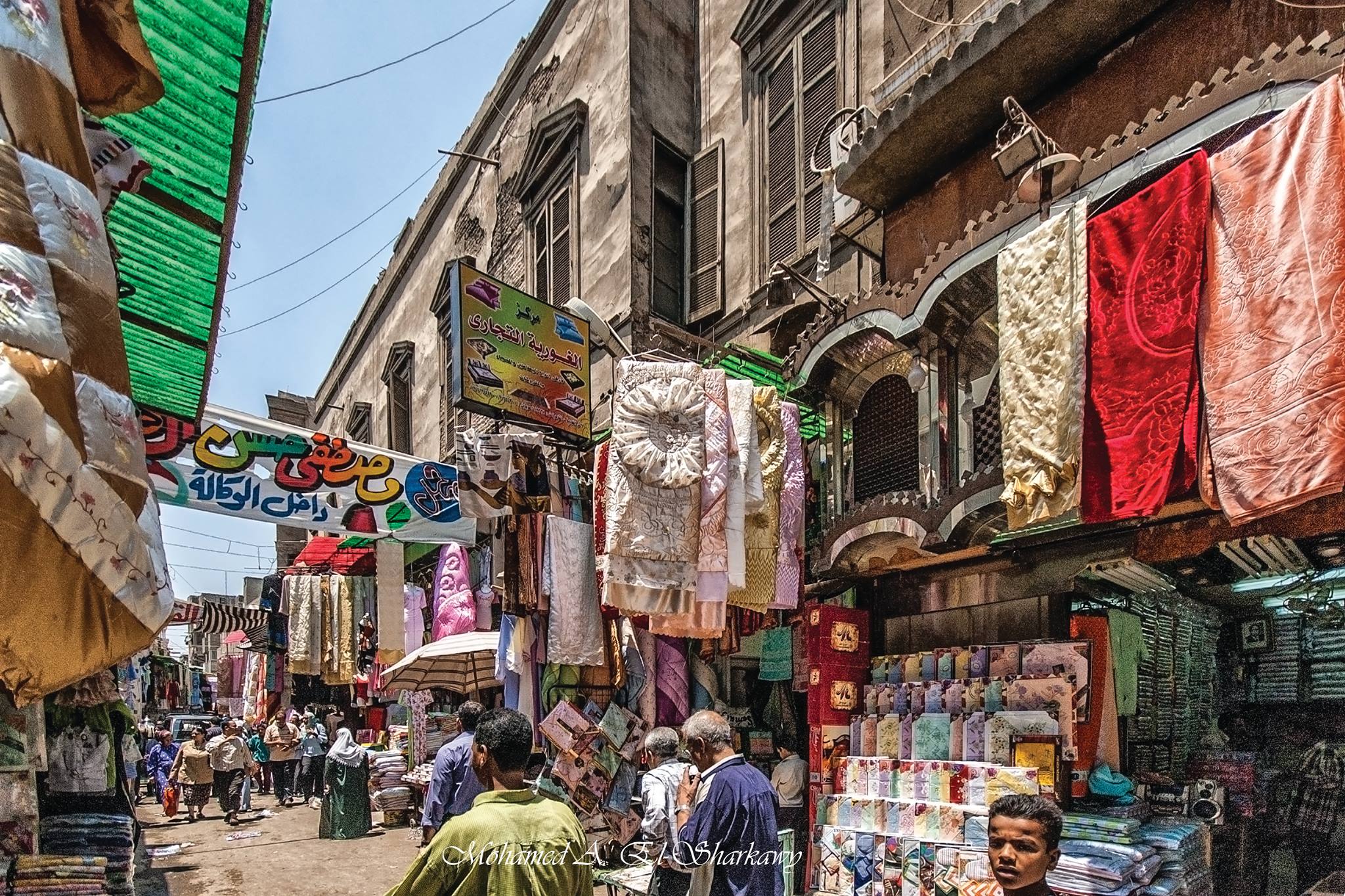 Traditionally, the Egyptian street is a liveable space and a festive place that is full of activities, textures, and colours. It is a pedestrian environment that encourages people to communicate, exchange opinions, culture, and goods, thus getting to know each other better. Indeed it is a place full of life," says Mohamed El-Sharkawy about this photograph and Egyptian streets.
Click here to visit Mohamed's Facebook page.
The Simple Things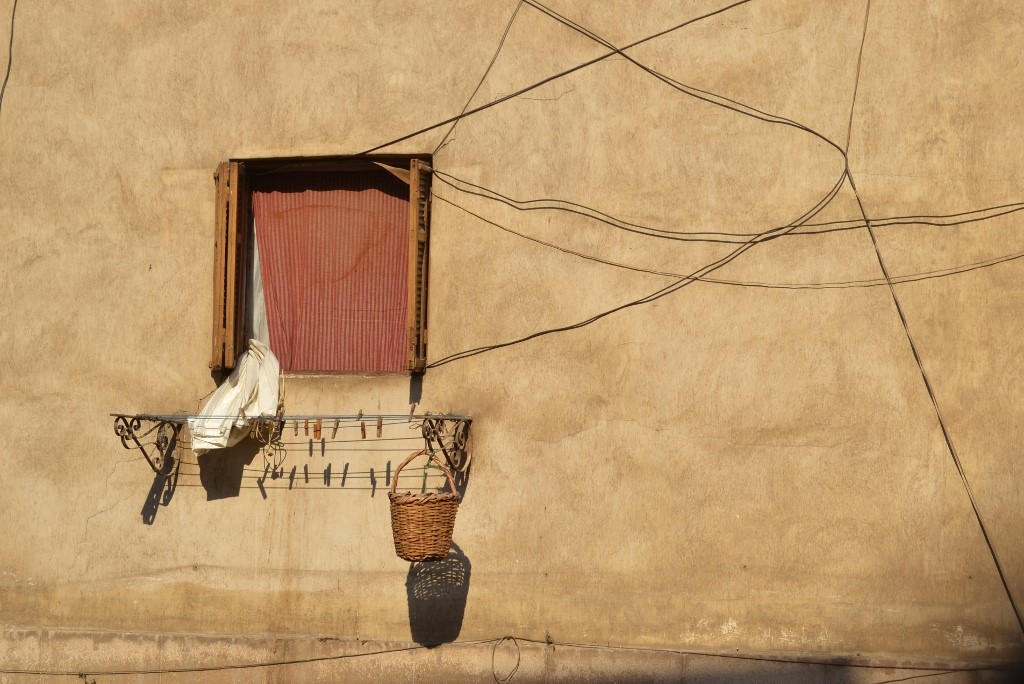 "I've taken plenty of trips to Khan el-Khalili and I have dozens of photos of the historic mosques, famous cafes and market stalls," says Dee Smith, "But my favourites are the photos that capture details of daily Egyptian life, as they're more able to convey the atmosphere and mood of this city."
"In this photo, I liked the patterns that the wires made on the wall. It made me think how far we've come to have technology that gives us instant access to knowledge and lets us communicate with each other, but how we nevertheless waste so much of our time on escapism."
If you didn't already click to visit Dee's Facebook page, click here to visit it!